Jason Alexander Explains Why There Won't Be A "Seinfeld" Reboot
We're in an era where plenty of popular television sitcoms and movies are being rebooted in Hollywood, but fans of Seinfeld shouldn't hold their breath about a revival of the series.
The show's finale aired 21 years ago, but it hasn't stopped supporters Seinfeld viewers from dreaming about a reboot. This is a message from Jason Alexander, who portrayed the iconic George Costanza character in the beloved '90s sitcom.
During an interview on Myf Warhurst (h/t Kristian Silva of ABC Radio Melbourne), Alexander explained that why , Jerry Seinfeld and Larry David aren't so keen on rebooting the iconic TV series.
"It's not because we wouldn't be interested. But if I know Jerry Seinfeld and Larry David as well as I do, they tend to like to set a trend, not follow one," Alexander said. "There have been a good number of good shows that have been rebooted — some successfully, some less so."
The closest form of a Seinfeld reboot took place when the main cast members (Jerry, George, Elaine and Kramer) reunited for an episode of Curb Your Enthusiasm, which stars David. The characters of George and Jerry have reunited for some commercials, too – including some Super Bowl advertisements.
In the interview with Myf Warhurst, Alexander added that the decision was made to end the show because they believed Seinfeld wasn't "going to get better." With that, they opted to "go out on top."
Related: Jerry Seinfeld & Larry David Will Each Earn $100 Million In Netflix Deal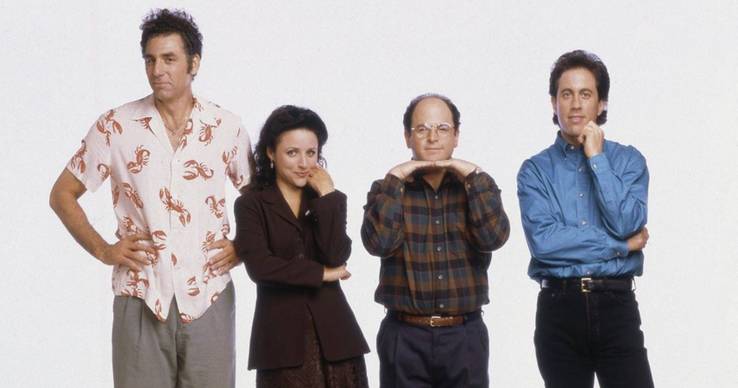 Some of the popular shows that have seen recent revivals include Are You Afraid of the Dark?, Will And Grace and MacGyver, among others. But Seinfeld cast and crew members have maintained that they were content with how the show ended, so the odds of a revival are practically zero at this point.
The first episode aired 30 years ago, and Seinfeld produced 180 episodes over nine seasons. The show centered around Jerry's life as a comedian, and the dating lives of the four main characters.
Often regarded as the greatest sitcom of all-time, Seinfeld remains one of the most frequently watched programs today. Hulu has a deal that runs through 2021, but Netflix will be taking over the broadcasting rights soon after.
Next: Shaq & Damien Lillard Diss Each Other In Bizarre Rap Tracks
Home
Television
Jason Alexander Explains Why There Won't Be A "Seinfeld" Reboot
Tags:Jerry Seinfeld,Jason Alexander
Source: Read Full Article