Jay-Z Honored At Pre-Grammy's Gala
Clive Davis brought his annual pre-Grammy Gala to New York this year, honoring a host of stars— including rap sensation Jay-Z.
The 'Encore' hitmaker attended the event alongside his wife Beyoncé to accept the Recording Academy Industry Icon Award. According to Page Six, Alicia Keys took to the stage to sing a medley of his most popular songs on the piano, and a rendition of 'Empire State of Mind', the song they collaborated on together.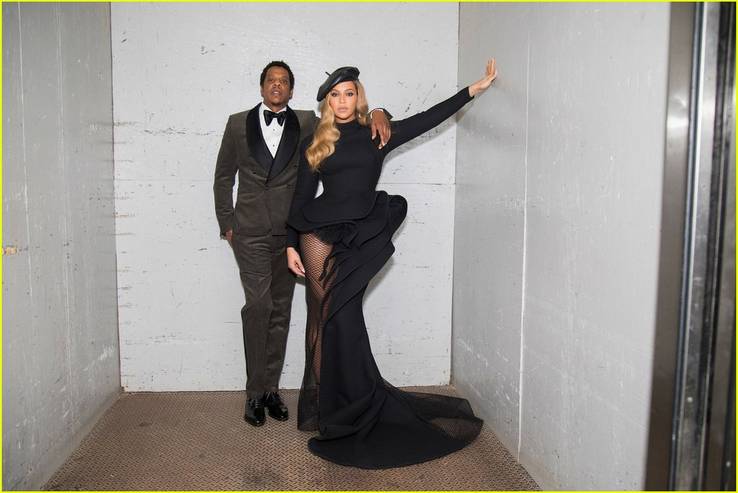 PREVIOUSLY: THE CARS OF BEYONCE KNOWLES 
Keys went on to give a heartfelt speech in tribute to her friend. "Before anything else, I was a true fan of your music Jay, and still am. I will walk down the streets with my headphones on and my Tims and baggy jeans and your music was my soundtrack." The rapper took to the stage to accept the award and gave a brief speech, referencing that he refused to attend the Grammy's when his friend DMX wasn't nominated in 1998.
Jay-Z didn't attend for six years until 2004, "When a beautiful young lady whom I love dearly was nominated for 'Crazy in Love': the beautiful Beyonce." While he graciously accepted the accolade, he also pushed for change in the industry, asking his fellow artists to lobby the awards to recognize more genres like rap and hip-hop. "Art is super subjective," he recognized. "Everyone's doing their best, and the Academy are human like we are. We can pretend that we don't care but we really care — we care 'cause we've seen the most incredible artists stand on that stage and we're inspired to be that, so I was like, 'I have to be here,'" he added. "That is the idea for all of us to get involved and to push this thing further no matter what happens at the Grammys, it's going to be what it is. Bob Marley is going to be Bob Marley, whether he's nominated for a Grammy or not. Tupac is going to be Tupac, Biggie is going to be Biggie."
A plethora of stars attended the fancy gala, including Cardi B, Mariah Carey, and rappers Migos.
Source: Read Full Article