Justin Bieber's Million-Dollar Homes
Justin Bieber is one of the most discussed pop stars, and fans often speculate on his million-dollar mansions and villas all over the world.
Justin Bieber was just a teen from Canada when his talent was revealed to the world after his YouTube videos. His annual income was estimated to be around 80 million dollars. The singer-songwriter is known to have an estimated net worth of 265 million dollars, and now together with his wife, Haley Baldwin, their combined net worth is around 300 million dollars. This explains why they are known as one of the power couples.
The 26 million-dollar mansion in Los Angeles that the Bieber couple chose is a relatively new development in Justin Bieber's life. But the star has always been more of a nomad than a settler. He has rented more luxury homes than bought them. He began when he was hardly 18 years old and got a 6.5 million dollar property in the Calabasas community.
Here is a list of all the properties he has rented or bought over the years, comparable to one 100 million dollar mansion. Justin Bieber shows how one can lead a more optimal life by moving around.
6 The Salad Spinner House in LA
The magnificently built Salad Spinner Estate in Tinsel Town is one of the first properties Justin Bieber ever rented. He rented this mansion for hardly two months between 2014 and 2015 but had the time of his life there. Head to spend around $60000 per month on this property, but the amenities made it worthwhile.
The area extended over 7500 square feet, and almost the entirety of the mansion was made of circular glass walls that were completely transparent. This property is known for the extravagant views it offers of the land and ocean. It also comes with six bedrooms, six and a half bathrooms, elevators, a vast courtyard, an infinity pool, and a garage that can station up to 6 cars.
5 The Party Pad in Lake Hollywood

Bieber used to pay a rent of at least $29000 every month for his party island in the Lake Hollywood luxury house. This does not come as a surprise as the pop star is also has the reputation of being a party animal.
This luxury estate came with all the amenities necessary in a party pad. It had its nightclub zone, free bars, a set of elevators, terraces with beautiful views, and a personal movie theater. The distinctive quality of this property was its extravagant Hollywood sign at the entrance. Besides having about 18 bathrooms and ten bedrooms, it also had a music room with many mattresses lined up consecutively.
RELATED: 3 Luxury Homes Of Howard Stern, Inside The Extravagance
4 The Mansion in Beverly Hills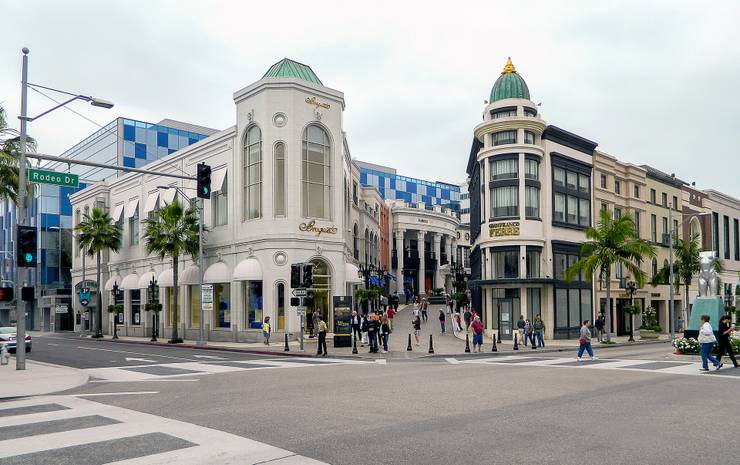 In February 2015, Justin Bieber rented another luxury mansion in the famous Beverly Hills. This property covers a sumptuous area of 10,236 square feet, and the estate itself covered about 6000 square feet. No doubt the Canadian singer had to pay a handsome 35,000 dollars per month during his stay here.
This place had a well-designed kitchen space, four fireplaces, a personal movie theater, pools, tubs, and most importantly, a serenity fountain. The property is also famous for its well-decorated white majestic hallway laden with famous artworks. Moreover, the rooftop also provides a stunning view of the LA skyline.
3 The Luxury Home By Toluca Lake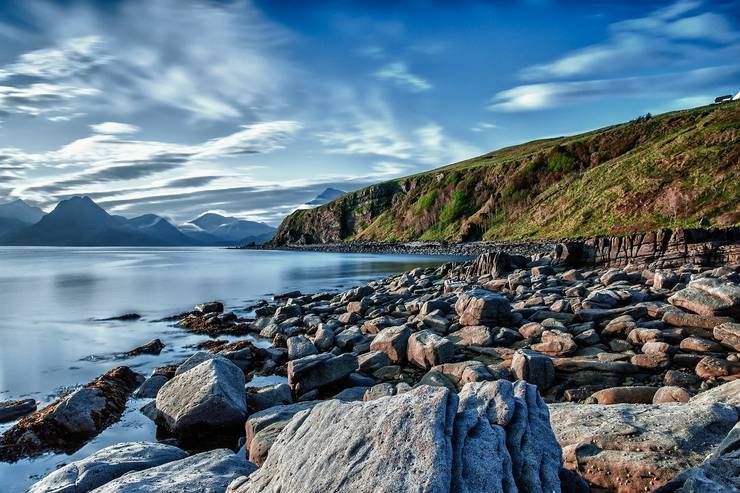 In May 2016, Justin Bieber rented yet another luxury home near Toluca lake, north of Hollywood Universal Studios. This is reported to be one of the most expensive homes Justin ever rented and paid around $80,000 per month. The property was about 13,000 square feet. It came with all the luxury amenities that Bieber looks for in a house. On top of that, it came with a beautiful mountain view.
The sensational singer has rented another property in this region with his wife Haley at 99,28, Toluca Lake Avenue. This property had its gourmet kitchen, spa, pool, dockyard, boats, and king-sized bedroom suites with spa-like bathrooms.
2 The Property in North London
The star also has rented property in London owing to his love for traveling. He rented a vintage property in North London, which was initially built-in 1910. This 27,000 square feet property cost him around $133,000 per month.
It had an elegant wine cellar, outdoor and indoor pools, a tennis court, a personal movie theater, a steam room, a sauna, and a well-equipped gymnasium. The property boasted at least 15 bedrooms and 13 bathrooms, two kitchens, a separate dining and living space, and a garage with five cars' capacity.
1 The Mansion In Beverly Hills
Justin Bieber's mansion with his wife Haley Baldwin is the most discussed luxury home he owns. This again is in Beverly Hills. The Bieber couple chose a cozy yet vintage 1930s Monterey colonial estate for themselves. It cost them about $8.5 million.
This luxury estate boasts five bedrooms, seven bathrooms, a family room, and a stunning kitchen. It also has a wood-paneled library and a home theater along with a wine cellar and a bar. The backyard is an astonishing view for the eye with its greenery, and the front yard is surrounded by olive trees and has a fire pit.
Justin Bieber might have made a fortune in the USA and worldwide, but he has not forgotten his roots. Especially when the place he hails from is so stunning, there is no reason to ignore it. He has also gotten himself an Estate in Wellington County, Ontario. This luxury mansion has its wine cellar, kitchen, boathouse, oversized bathtubs, a games room, gymnasium, and a movie theater. This is the perfect luxury retreat for Justin and Haley, with its four bedrooms, six bathrooms, and a three-car garage.
READ NEXT: 5 Cars In Drake's $12 Million Collection
Sources – TheRichest
Source: Read Full Article