Kevin Smith Reveals What Saved His Life Before Massive Heart Attack
Kevin Smith, the 47-year-old director of Clerks and Chasing Amy, paid a visit to Stephen Colbert on The Late Show last night and revealed the surprising thing that saved his life when he suffered a massive heart attack.
Smith, who was visibly thinner than he has appeared in the past, has certainly made some lifestyle changes, but one thing he won't be giving up any time soon is marijuana. The indie auteur told Colbert that smoking a joint before his heart attack kept him so calm that his doctor claimed it saved his life.
"They got me to the hospital and they wheel me into the emergency room and the whole time I'm chill. Like, the guy said, the paramedic, he goes, 'You're being real calm, that's going to get you through this,'" Smith said. "And there's a dude behind him goes, 'That's what's going to save his life.' And I'm like, 'What does that part [mean]?'"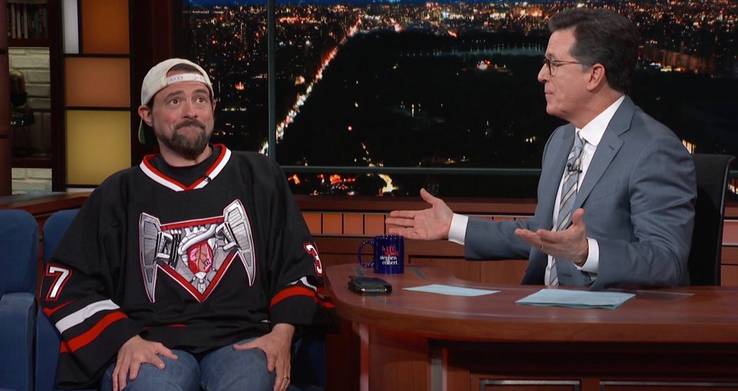 "I said, 'Doc, honestly, I just smoked too much weed this morning. That's what this is,'" he added. "I honestly thought I was too high. I'd smoked a bunch of weed that day because I was doing the show and then I smoked a joint right before the show and then I got off stage and all of the sudden I had a heart attack."
The experience certainly changed the director's attitude towards life, but given his doctor's response to his pot habit that's one change, he won't be making. When he asked the physician if smoking could have induced the heart attack, the good doc responded:
"He goes, 'No, quite the opposite. That weed saved your life.' And I was like, 'Do tell! Like, what do you mean?'" Smith quipped. "He said, 'You kept calm. They told you [that] you were having a massive heart attack, and you remained calm the whole time, so that joint saved your life.'"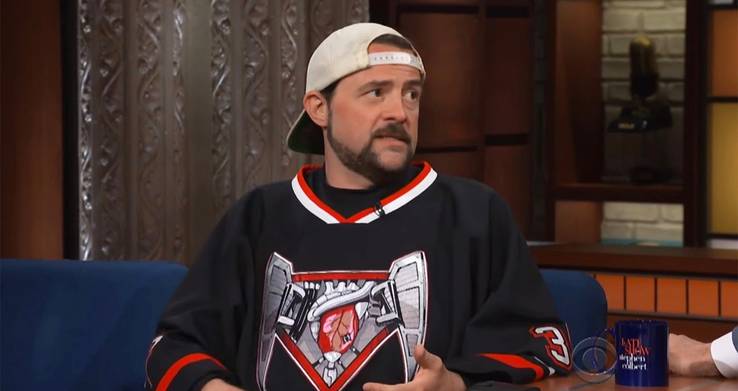 Both Smith and the doctor's viewpoint may be a bit flawed though. A study from Boston's Beth Israel Deaconess Medical Center and Harvard Medical School noted that marijuana increased the risk of a heart attack within the first hour of smoking to five times that of non-pot smokers.
The study, developed by Beth Israel director of cardiovascular epidemiology Dr. Murray Mittleman, is based on interviews with nearly 4,000 men and women ages 20 to 92 who had suffered heart attacks. Then again, the risk is only slightly higher than the risk that exists during sex or strenuous exercise, and significantly less than the risk associated to cocaine use, which increases the chances of a heart attack by 25.
At the time of his heart attack, Smith was told he had a 100 percent blockage of his LAD artery and would require emergency surgery, therefore it seems likely that with or without the weed, the attack was inevitable.
Source: Read Full Article