Lena Dunham's Ex Jack Antonoff Spotted With New Woman
Writer and star of Girls Lena Dunham may be set for fresh heartbreak.
Dunham dated musician Jack Antonoff for five years before the couple announced their split earlier this month. While sources say that the split had been months in the making, it hasn't taken Antonoff long to move on. According to US Weekly, the Bleachers singer is now dating model Carlotta Kohl.
PREVIOUSLY: THE MOST MEMORABLE GRAMMY HOSTS OF ALL TIME
The Woman of the Hour host has maintained a positive attitude throughout the split, addressing her Instagram followers in a live on Jan. 9, 2018. "I'm wearing this ring that Jack gave me…and I'll always wear it. Because love is a really cool, powerful, eternal thing. It doesn't have to be defined the way, we in Western culture, define it as beginnings and ends," she said. The pair met on a blind date set up by a mutual friend in 2012 and were inseparable for the duration of their relationship. Antonoff could often be seen at Dunham's side during star-studded events and made regular appearances in her Instagram feed.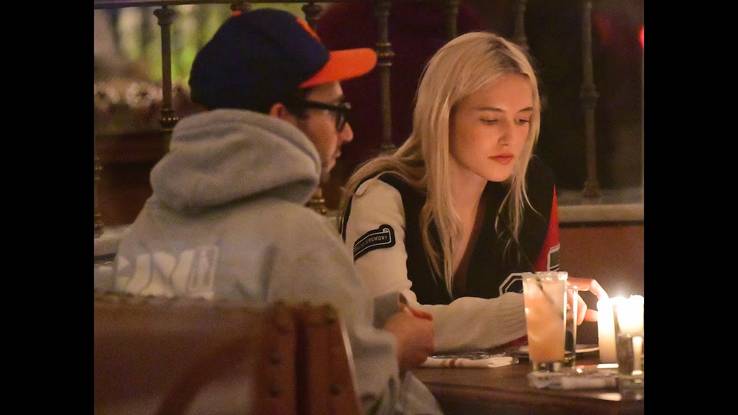 Not long after the split was announced, rumors abounded that Antonoff was dating singer Lorde, who he had previously collaborated with. Lorde added fuel to the fire during an interview with Billboard magazine when she praised the 33-year-old, revealing they FaceTime daily and are "obsessed with each other on a creative level." Antonoff took to Twitter to deny the rumors. "Normally I would never address rumors but I resent having the most important friendships and working relationships in my life reduced to dumb hetero normative gossip," he wrote. "Those relationships are deeply important and sacred. With that said, I'm not seeing anyone. Lol."
While Antonoff has insisted that he's single, he was spotted out with Kohl enjoying a cozy dinner at Gemma's in New York's East Village last week. Model and artist Kohl is managed by Elite Models, and loaned her lower half to singer St. Vincent for the Masseduction album cover released at the end of last year.
Source: Read Full Article