Look Back at Julia Louis-Dreyfus' Funniest Roles in Honor of Her Mark Twain Prize on People's Choice Awards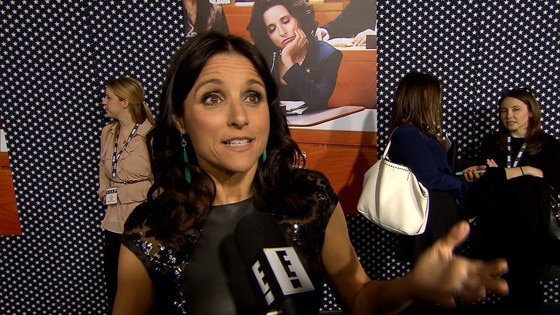 Julia Louis-Dreyfus is a comedic genius!
Over the years the Emmy-winner has made us laugh, cry and shout with excitement as her many iconic characters. Now, she's being honored with the annual Mark Twain Prize for American Humor from the John F. Kennedy Center for the Performing Arts and it's so well deserved.
She's wooed fans as Elaine Benes on Seinfeld, guided us through divorce on The New Adventures of Old Christine and gave us the female vice president we've always wanted on Veep. She is a true comedy chameleon and that's why she's this year's Mark Twain Prize recipient.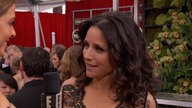 Watch
Julia Louis-Dreyfus Ready to Host Awards Show?
The New York City native has done it all when it comes to comedy and we're forever grateful for all of her amazing characters. Take a trip down funny lane with us below to see all of Louis-Dreyfus' greatest (and funniest) roles of all time. Make sure to vote for which of the roles makes you laugh the hardest after all these years in our poll, too!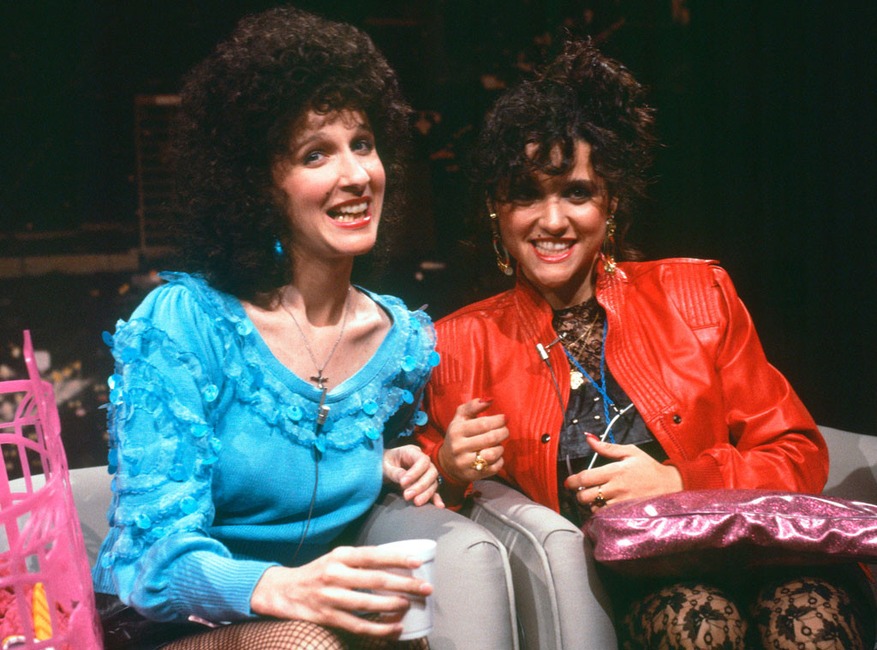 Alan Singer/NBC/NBCU Photo Bank via Getty Images
Saturday Night Live

In case you forgot, Louis-Dreyfus is not just an actress she is a comedian and we love her so. Over the years—she was in the cast from 1982-1985—the actress starred on Saturday Night Live in numerous skits in addition to hosting the show three times (most recently in 2016). She's been seen in "A Dysfunctional Thanksgiving" and "A Special Christmas Message" from the '80s as well as newer skits like "Heroin AM."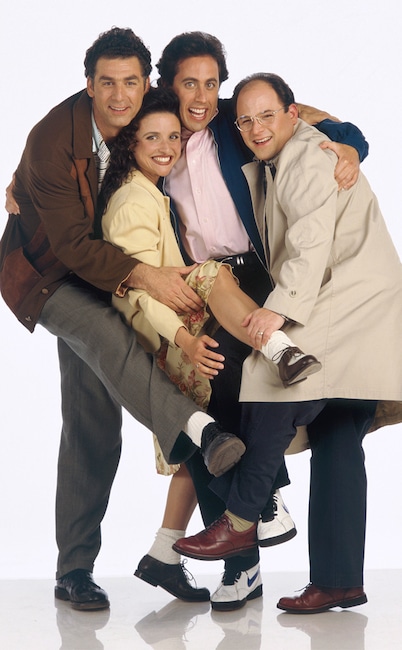 George Lange/NBC/NBCU Photo Bank via Getty Images
Seinfeld

Who doesn't love Elaine Benes? She was the glue that held Jerry Seinfeld's dysfunctional group together. She was witty, funny and sassy as can be on Seinfeld. Plus, that dance of hers was probably her best moment on the entire series…and maybe even her career!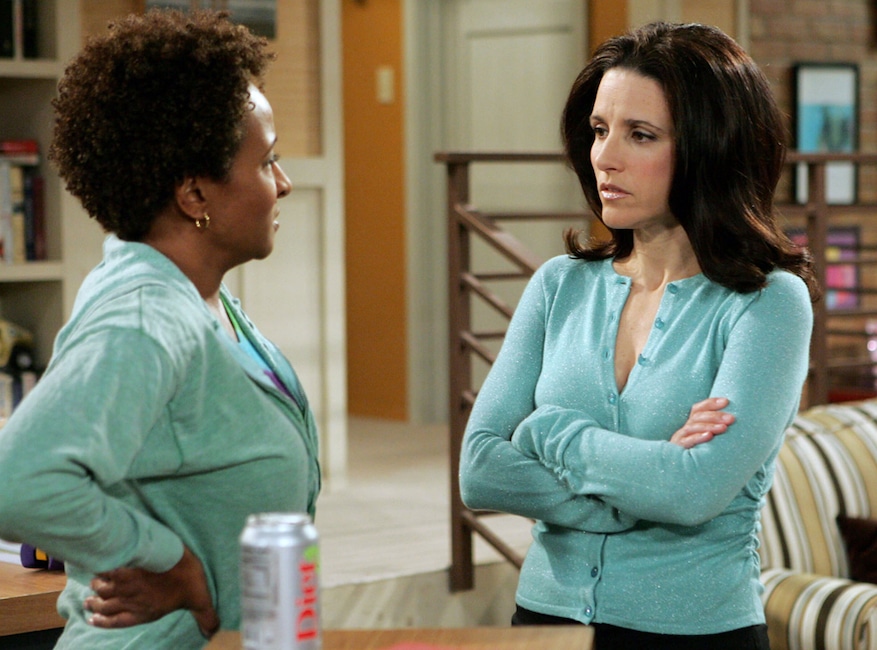 Warner Bros.
The New Adventures of Old Christine

This series gave fans of the seasoned actress something to laugh about for four years and we're forever grateful it happened. While playing the divorced Christine Campbell, Louis-Dreyfus brought humor to marital issues and failed on numerous accounts to be the "new Christine."
Article continues below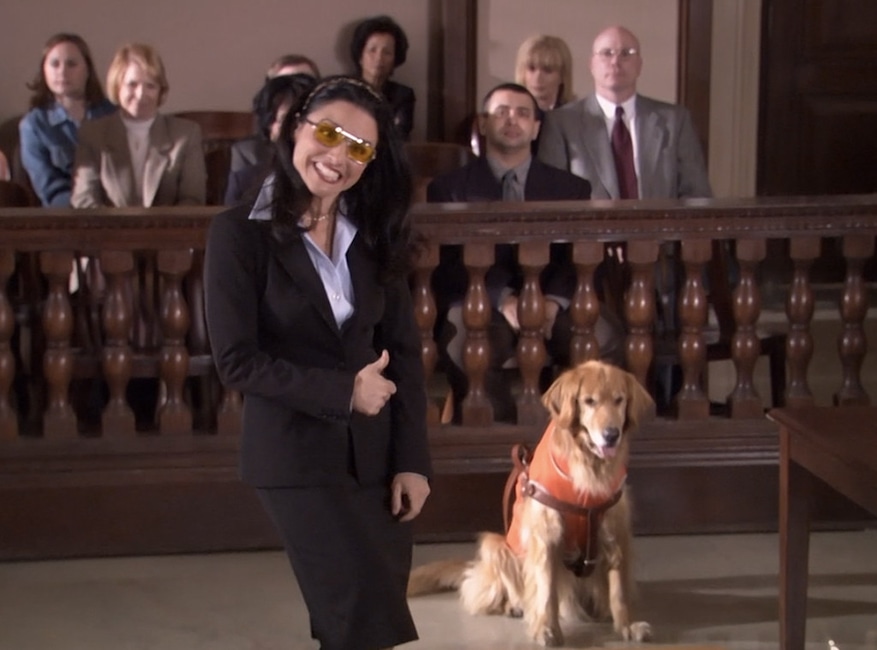 Netflix
Arrested Development

We will never forget when the actress played Maggie Lizer on this comedy. She was only in a few episodes, but for some reason seeing the comedian as a blind attorney (AKA a fake blind attorney), who had a serious case of cross-eye, is something that can never be unseen.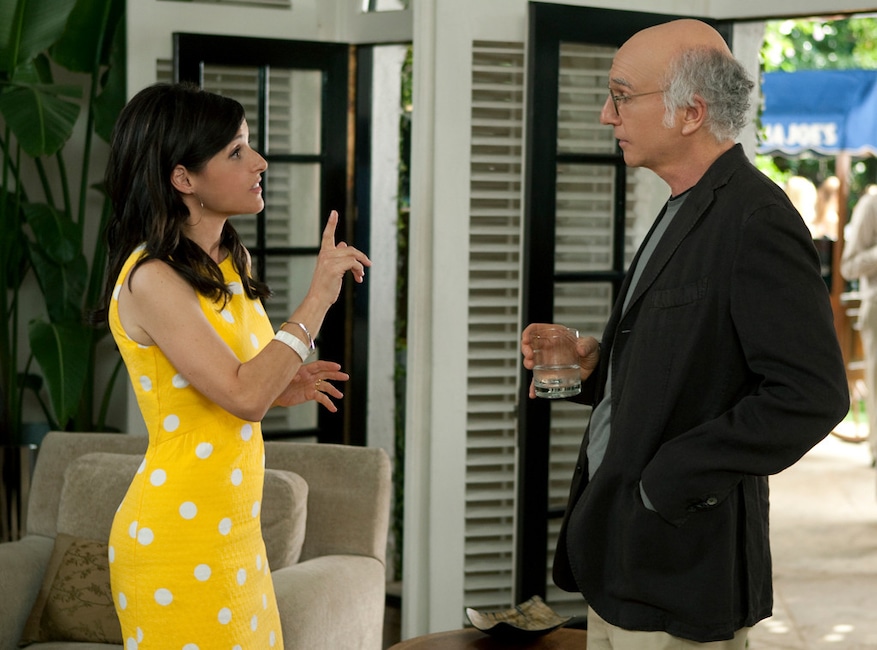 HBO
Curb Your Enthusiasm

Even when the actress was playing an exaggerated version of herself on Curb Your Enthusiasm you couldn't help but laugh. Her comedic timing is perfect and she's just one funny lady.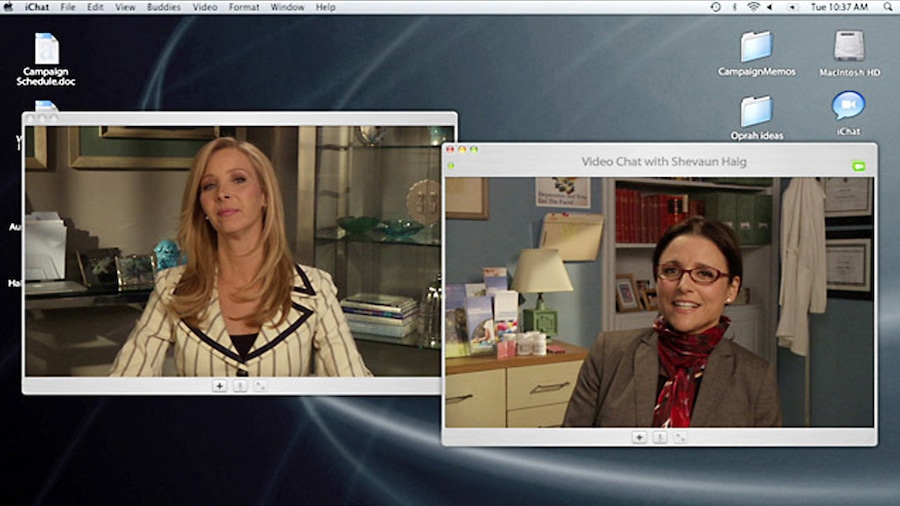 L Studio
Web Therapy

The combo of Lisa Kudrow and Louis-Dreyfus on one show is almost unfair to the rest of the comedy world. The former Seinfeld star played Kudrow's sister on an episode Web Therapy and she was blunt, mean and so cutthroat as Shevaun Haig. She was mean, but so, so funny.
Article continues below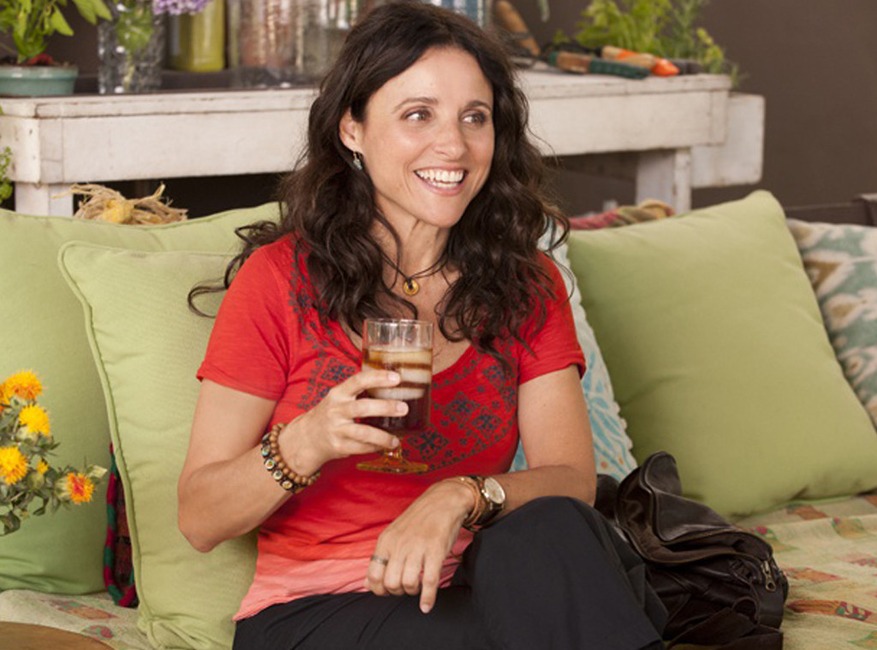 Fox Searchlight
Enough Said

Most of the actress's success has been on TV, but in the 2013 romantic comedy Enough Said she brought her special humor to the big screen and it was magical and funny. She played James Gandolfini's love interest Eva and she was brilliant. She had joke after joke and we want more movies like this from her ASAP.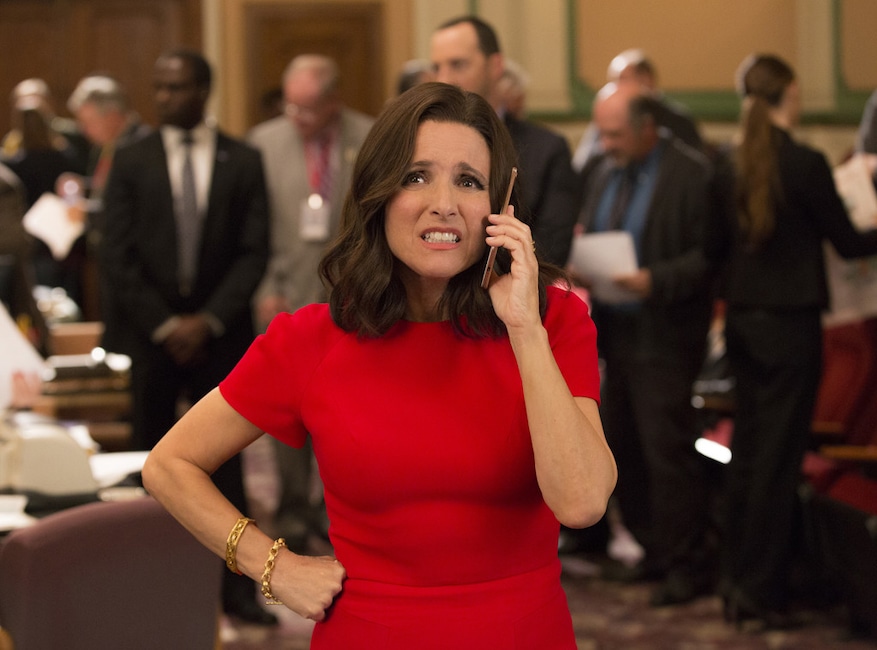 HBO
Veep

Long live Selina Meyer! The actress has outdone herself as Vice President Selina Meyer (and later president) and we're not worthy of this character or the HBO series. She's even won five Emmys for her role as the lead on Veep and it's probably because Selina is fantastic at being a terrible politician and because she has Gary by her side, duh.
Watch the 2018 People's Choice Awards Sunday, Nov. 11, only on E!
Source: Read Full Article