It Looks Like Kate Hudson Is Having The Best Time Imaginable On Her European Babymoon
Kate Hudson is having a fabulous time on her babymoon with boyfriend Danny Fujikawa, as all of the amazing photos posted on her Instagram account imply. As Us Weekly noted, Kate Hudson's pregnancy photo in Tuscany shows just how gorgeous the location is for her vacation. And once you see the snap, you'll be eager to book your own trip to Italy ASAP.
Hudson and Fujikawa posed in front of the beautiful Tuscan landscape, with their hands rested lovingly on her growing baby bump. A lengthy caption was totally not needed for the snap, which was posted on June 28, as she simply wrote, "Tuscany," alongside a slew of fun emojis.
That wasn't the only moment that Hudson captured from their trip. On her Instagram Story, she also posted a video of her and Fujikawa taking in the Italian sites. Similar to their other Tuscany photo, it was a picture-perfect day for the two to spend together, with the sun shining and the sky crystal clear. Just based on her photos, the Italian region honestly looks like the most beautiful place, ever.
They weren't the only ones on the trip, though. Hudson's brother, actor Oliver Hudson, and his wife, Erinn Bartlett, joined in on the European vacay, too. So, it was a total family affair for their relaxing and incredibly scenic trip.
In subsequent snaps on her Instagram Story, Hudson turned the focus toward her brother. In a series of videos, she showed Oliver as he taste-tested some wine. As siblings are known to do, she couldn't help but include a couple of good-natured jabs at his expense.
In the caption for one photo, she wrote, "He's so out of his league," as he attempted to try out some of the wine. Another snap showed him downing a glass as she wrote, "When @theoliverhudson pretends to listen." Regardless of the quips about her younger brother, it seems like they were both having fun during the outing. Honestly, who couldn't have a great time while in Tuscany?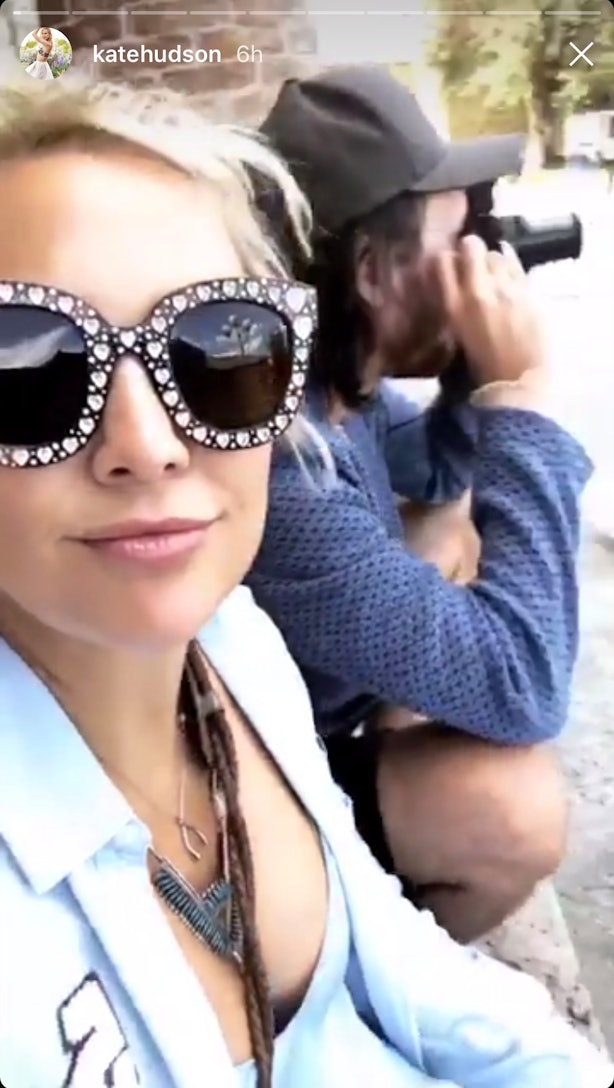 In advance of the newest addition to Hudson's family, she's preparing in what might just be the best way possible: She's enjoying the loveliest European vacation ever.
Source: Read Full Article