Mike Tyson Used to Rob His Teachers and Then Attend Their Classes Afterward
With a litany of experiences that are hard to imagine, Mike Tyson has lived a life that only a few can relate to. The former heavyweight champion has seen and done it all, living at the top of the world as a hundred-million-dollar athlete and as a convicted criminal in prison. 
And while it's easy to judge him for his choices, it requires a bit more effort to take a look at the experiences that shaped him into the person he became. His tough upbringing and harsh environment shaped him into a petty criminal at a young age. Tyson developed a habit of robbing anyone who was near him, and it got so out of control that he would even rob his own school teachers, only to attend their classes the very next day.
Tyson grew up in a crime-ridden neighborhood in NYC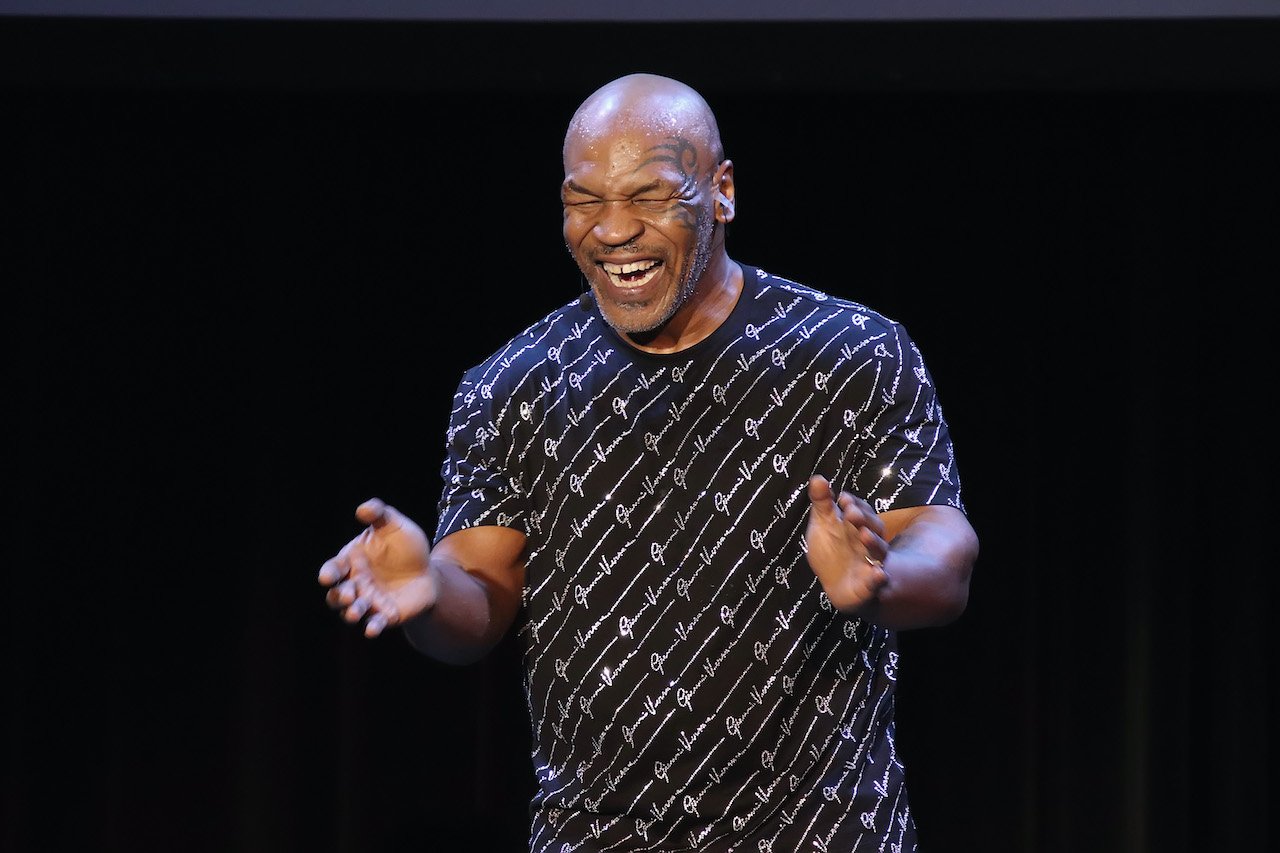 Tyson was born in 1966 in Bedford Stuyvesant, Brooklyn, New York. He was raised by his mother after his father abandoned the family, and they were forced to move to Brownsville when he was 10 years old, according to his biography.
In his new neighborhood, he was introduced to significantly worse socioeconomic conditions, where drug use, violence, and criminal activity were high. Tyson had to learn how to adjust to his new home quickly and soon began to engage in the same criminal activities of those around him.
On one episode of his Hotboxin' podcast featuring Waka Flocka Flame, he even recalled hopping onto trains with up to 30 of his friends, robbing everyone on board, and running back home. While this behavior may sound egregious to the average person, Tyson said that it was just normal behavior at the time.
"It's crazy, that's the world I come from," Tyson said. "I was part of my environment. Listen, if I wasn't like that, then I'm a victim."
Tyson used to rob his teachers—and then go to class
Although Tyson was a great boxer, he never performed well in school, and often found himself in trouble with the administration. He brought a lot of his criminal behaviors into school with him and even began to target some of his teachers. On the same podcast episode, he went into further detail about his criminal behavior as a child.
"It wasn't that I was stupid, but I would always rob the teachers, rob people in my class … and they'd say this guy is robbing me, and he comes to school the next day," Tyson said. "The teacher's looking at me, 'what the f—?' One minute she's calling the police … 'what the f— is he doing here, he just took my wallet, and he's back in class the next day?"
Tyson hilariously explained afterward how his mother would drop him off at school, and before she could even leave the campus the police would show up and take him to jail. She would be baffled, unable to understand how he could've gotten in trouble so quickly.
Source: Read Full Article