Miranda Lambert Doesn't Care What You Think About Her Love Life
"She is sweet and hospitable but also confident and strong. A Southern girl isn't a pushover and will kick your ass if needed."
That is how Miranda Lambert once answered the question "What makes a Southern girl?" And going off that description, the "Vice" singer is the ultimate Southern girl, refusing to let anyone or any social media comment about her headline-making romantic history get in the way of her career and reputation as one of the top artists—male or female—in country music.
Lambert, 34, shocked many when she revealed she got married for a second time to someone no one even knew she was dating after her high profile marriage and even higher profile split from Blake Shelton, a messy breakup that would forever change her reputation and attitude towards love, tabloids and music.
While Lambert and Shelton became the most beloved couple in country music, both reaching the height of their careers and mainstream popularity during their time together, their love story actually began with a bit of scandal.
"I knew he was married," Lambert admitted on Dateline in 2011 of meeting Shelton back in 2005 when she was 21. "I had seen their wedding pictures in Country Weekly. I knew better, like, 'This is off-limits.' My parents are private investigators, for God's sake. I've seen this my whole life—affairs, and of all people to know better, I know better than this."
While she knew better, she didn't do better at the time.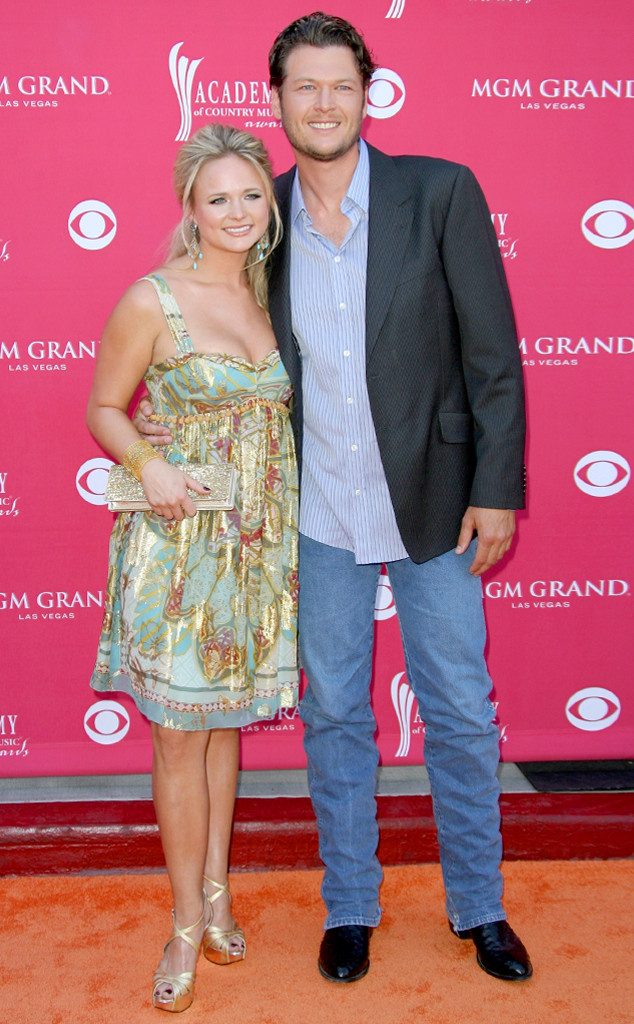 Jim Smeal/BEI/REX/Shutterstock
Though Shelton filed for divorce from Kaynette Williams in 2006 after three years of marriage, he and Lambert didn't make their official debut as a couple until the 2007 CMT Music Awards. And the two were pretty much open books about the sometimes volatile nature of their romance, with their equally demanding schedules not helping matters.
"Miranda and I have a very interesting relationship. She can get so mad at me that she just wants to punch me in the face, and we'll say that's it," Shelton once said. "Then, 30 minutes later we're calling each other and acting like it never happened. I think it's that we're both artists, and if I want to see her or she wants to see me, sometimes it just doesn't work out and it's frustrating."
Still, the couple worked through it and let the world in on their struggles, with Lambert telling CMT News, "I think we have one of the strongest relationships that I've ever seen. We've been through a lot of crap together—a lot of crap—and I think that in the beginning, being apart all the time and going through some really hard times…I'm glad we got over that hump because we really just get along great," she concluded. "We can make it, being away for weeks at a time. We have arguments on the phone, but five minutes later, we're saying, 'I love you, see you in a week,' whatever it is. We really just are best friends."
The two went on tour together and Lambert, a loud and proud Texan, moved to Oklahoma to be with Shelton. By 2010, the couple was engaged.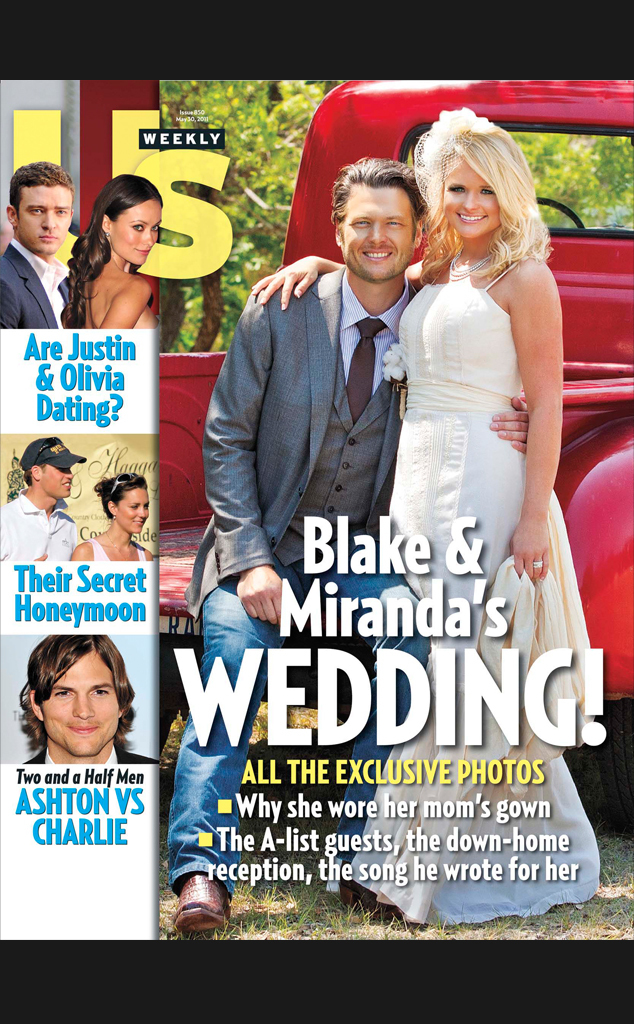 US Weekly
"I was so proud of him," Lambert, 26 at the time, dished to People of the proposal. "We've been together five years, so he knew exactly what I wanted but it's so much more perfect than I could have picked out myself."
As for the post-proposal celebration after he got down on one knee during a walk in the Tishomingo woods, Lambert said, "We had a couple of Bacardi and Diet Sprites – in a Solo cup!"
And she was quick to gush about Shelton and their future together, saying, "I'm just excited to be married because I want to tell Blake I really can love him the rest of my life and be happy and make him happy."
ROBYN BECK/AFP/Getty Images
But it was also the year that The Voice premiered on NBC, marking Shelton and Lambert's transition from country music famous to just plain ol' famous. While Shelton happily name-dropped his wife on the reality show, and she even made some appearances as a guest adviser, rumors of marital woes soon began plaguing the couple, which they often joked about on social media or dismissed in interviews.
"We feel like we're very honest with who we are and our relationship. We've kinda told the good, the bad, the ugly as our relationship has progressed from the beginning till now," Lambert said during a joint 60 Minutes interview. "And people dig anyway and they make up lies, so I feel like, we don't really hold back, because if you hold back they're going to dig anyway so might as well just tell it."
Alas, sometimes where there's smoke there is in fact fire, and after four years of marriage, country music's golden couple announced they were divorcing on July 20, 2015, with rumors of infidelity immediately starting up.
But it seems like their marriage was over well before the news broke, with Shelton later saying on The Bobby Bones Show, "Even if we knew of rumblings and rumors started coming out, they would just be that. By the time anybody knew anything, it was over. It was done."
Still, the damage was done and the speculation was endless. For once, the usually press-happy Lambert went radio silent, instead turning to songwriting get through her pain.
"My intention was to use it as therapy, to figure this s–t out," she later told HITS Daily Double. "I was going through a divorce very publicly, and thank the Lord I am a writer."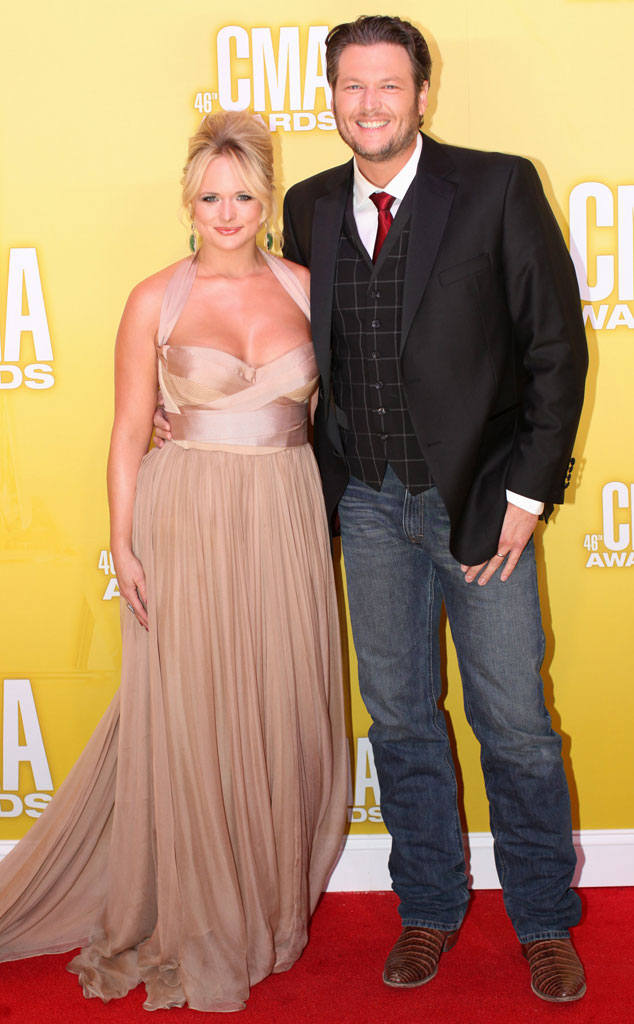 ABC/SARA KAUSS
On the same day Lambert's split from Shelton was publicly announced, the superstar wrote "Vice," the brutally honest and raw song that would go on to become her next album's lead single. A telling line? "If you need me, I'll be where my reputation don't proceed me."
"2015 pushed me into a writing mode I've never been in before," she said. "It's very humbling to be hurt, and I have to be honest."
You know that feeling of pressing on a bruise? That's basically what Lambert decided to do through her music and songwriting, explaining, "Sometimes the music is so honest that it's like, 'Oh, that kind of hurts a little.' But it's good."
Another big part of her post-divorce healing process? A social media detox.
"It felt so good…but you have to use it for work," Lambert said. "I do want to let people in on my regular life too; I'm just not very good at it. It makes me nervous, 'cause I'm private. I want to have some mystery, and I want people I'm fans of to have mystery, too."
She continued, "With social media, it's a whole other thing and it's such bulls–t. I'm thankful for the drama of it all, because it gets sillier and sillier. They make up so many lies, no one can know the truth. The truth is it's in my music if you listen close enough."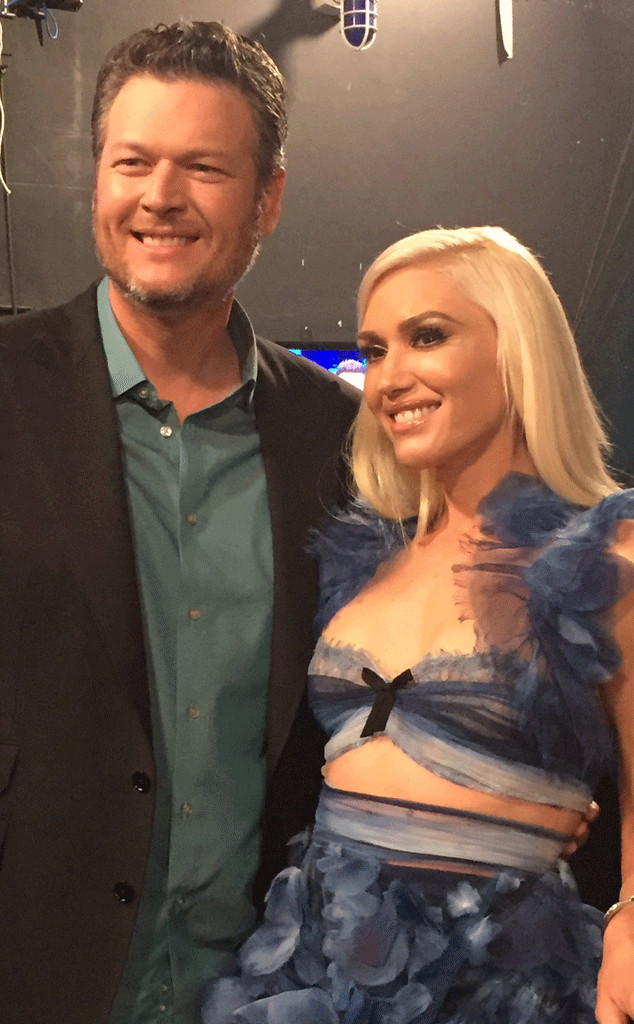 Twitter
I came into [my manager]'s office and said, 'I'm not speaking to anyone until they hear this record.' That's fair. I thought that was fair," she explained in the Daily Double piece. "When the music was out, people had listened, I got on the phone for the first interview. First question was, 'How do you feel about Gwen?' I hung up."
Of course, she is referring to Gwen Stefani, Shelton's Voice co-coach-turned-girlfriend, with the two quickly becoming one of Hollywood's hottest couples and they weren't shy (and still aren't!) about their love after confirming they were dating in November 2015.
Source: Read Full Article