Nail polish colors representing popular Jamba smoothies available soon in new collaboration
video
Healthy food prep startup raises $43M in funding
Daily Harvest health food
Jamba is making more than just smoothies. 
The popular smoothie brand is teaming up with fashion brand Color Dept. to release limited-edition nail polish colors representing some of its most popular drinks.
The colors will represent four of the popular flavors — and offer bright nail polish colors for the upcoming summer season. 
HEALTHY BREAKFAST SMOOTHIE COULD HELP KICKSTART BETTER EATING HABITS IN THE NEW YEAR
"Mango-a-Go-Go" will be a bright yellow color inspired by mango and pineapple flavors often used in the smoothies. 
"The Go Getter" will be a green color to represent Jamba's matcha green tea and kale ingredients.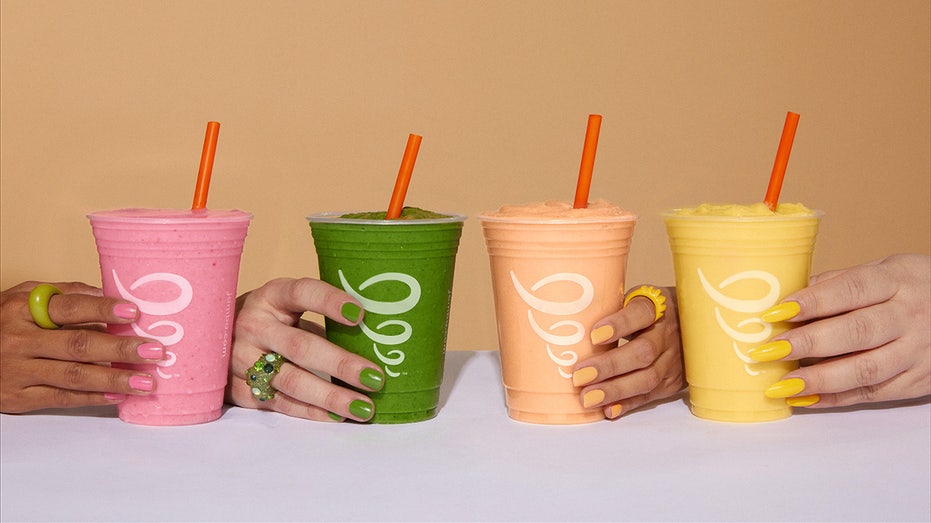 Jamba has collaborated with Color Dept. to release nail polish colors that represent some of the brand's most popular smoothies.  (Kevin Berru on behalf of Jamba / Fox News)

"Razzmatazz" is a berry pink color polish, which will be a combination color of strawberries, bananas and orange sherbet hues. 

VIRAL NAIL POLISH HACK SHOWS HOW YOU CAN GET A QUICK AND EASY MANICURE

Lastly, "Peach Perfection" is a pink-orange polish that highlights the popular fruits in Jamba's lineup such as peach, mango and strawberry.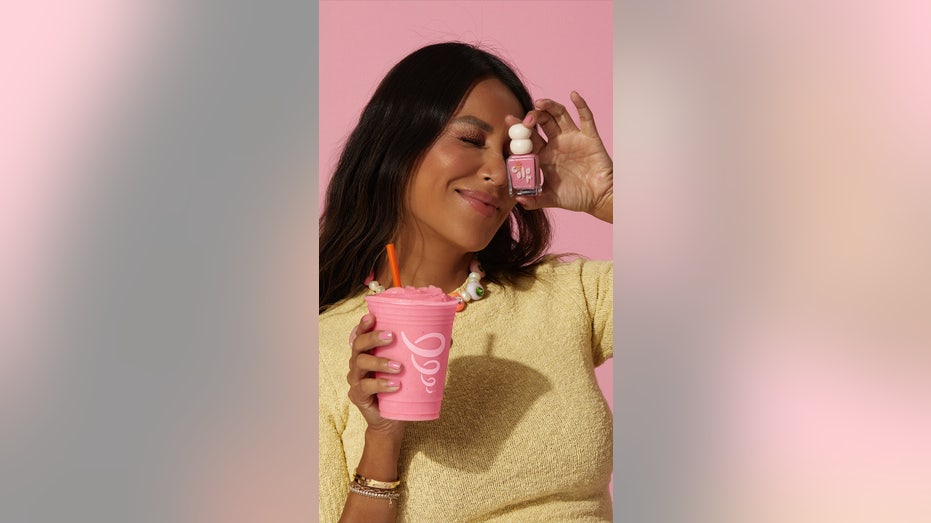 Some of the smoothies used for inspiration include those with ingredients such as strawberries, mangoes and peaches.  (Kevin Berru on behalf of Jamba / Fox News)

The four-pack nail kits are meant to be uplifting and energetic, according to a media statement by the founder of Color Dept., Julie Sarinana. 

SMOOTHIE KING SET TO RELEASE NEW SMOOTHIES TO IMPROVE GUT HEALTH

"These colors are as uplifting as the energy I feel every time I step into my local Jamba to get my favorite smoothie — the Razzmatazz," she said. 

Color Dept. is a sustainable, plant-based, 100% vegan and cruelty-free brand that includes nail polish, apparel, accessories and more.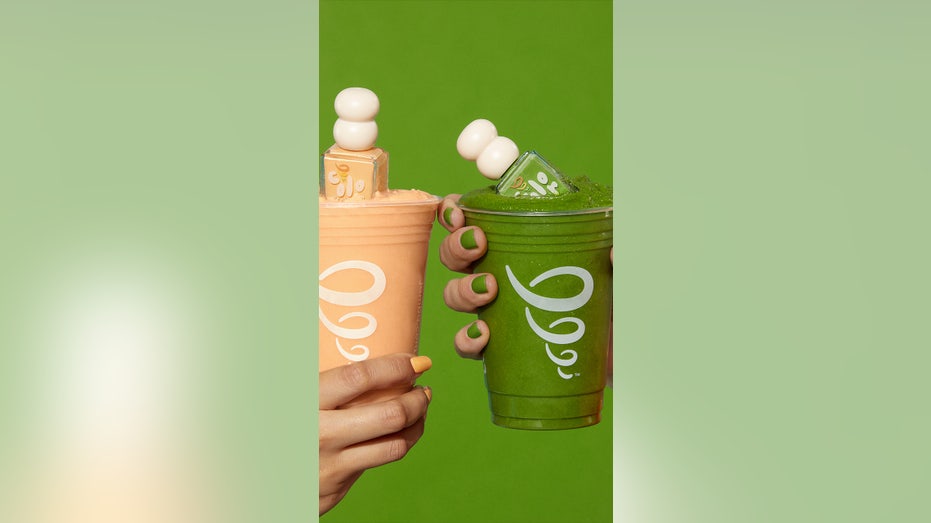 The nail polish kit can be purchased for $29.99 at Colordept.com.  (Kevin Berru on behalf of Jamba / Fox News)

Danielle Fisher, vice president of marketing, said the colors are a fun way to take Jamba Juice everywhere.

"No matter how you choose to express yourself, these colors are a fun way to take your favorite Jamba smoothies with you wherever you go," she said in a media statement. 

CLICK HERE TO SIGN UP FOR OUR LIFESTYLE NEWSLETTER

The nail kit can be preordered for $29.99 at Colordept.com. 

Source: Read Full Article