Nicki Minaj and Cardi B Were Seen Getting Real at the Met Gala After Feud Rumors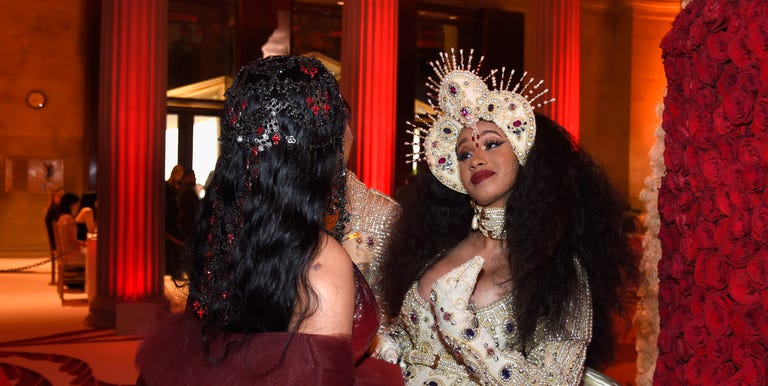 Looks like Nicki Minaj and Cardi B have buried the hatchet! Maybe! Either way, the pair were spotted deep in conversation during Monday's Met Gala—just a few weeks after Nicki gave an interview claiming that Cardi hurt her feelings.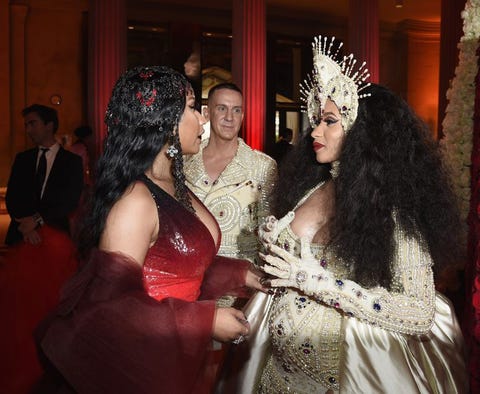 The rappers were both featured on the Migos song "MotorSport," and apparently Nicki felt she was ambushed after Cardi suggested she'd re-recorded her verse to one-up her.
"The first interview [Cardi] did after 'MotorSport' came out, it just really hurt me 'cause she looked so aggravated and angry. I kind of felt ambushed," Nicki told Apple Music's Beats 1 in April. "That really, really hurt me because I really fully supported [Cardi]. And up until this recent interview she did, I had never seen her show me genuine love in an interview. And I can only imagine how many girls wished they could've been on a song with Nicki Minaj. I'm not saying it in a cocky way … I'm saying it, like, the first thing out of your mouth when somebody asks you about a Nicki Minaj feature is, 'She changed her verse.' Excuse me?"
Hmmmmmmm.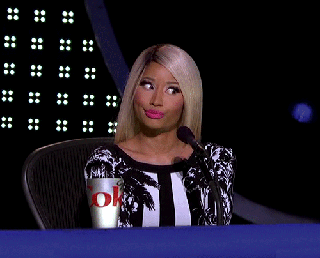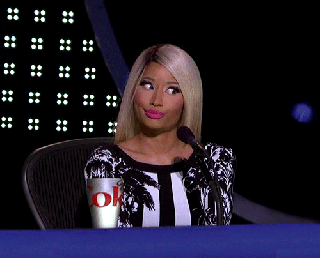 Source: Read Full Article