Of Course Kim Kardashian Brought Hair and Makeup Stylists to Get DMV Photo Taken
"This is the most important photo you'll ever take in your life," joked Kim, who debated whether she should include "West" on her new ID before revealing her very glam shot.
Kim Kardashian recently got a new drivers license photo taken … and did it in the most Kim Kardashian way imaginable.
The latest episode of The Kardashians begins with Kim showing up to the DMV ahead of her 42nd birthday back in October, arriving after hours to have a new photo taken for a brand new license, with hairstylist Chris Appleton and makeup artist Ariel Tejada in tow.
"Today we are with Kim and we're getting her driver's license picture ready," Appleton said alongside Tejada in a confessional. "It's a big deal because you have to live with it for a long time. Too many people live with driving licenses which are not cute."
"No matter where Kim goes, me and Ariel have got her back," he added, before getting to work on her blonde mane.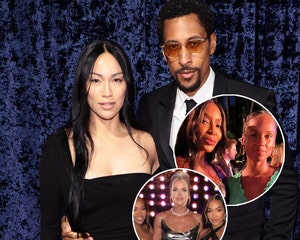 Stephanie Shepherd and Larry Jackson's Star-Studded Wedding Featured Kardashians, Biebers
"This is the most important photo you'll ever take in your life," quipped Kim, who got her glam on as a late-staying DMV employee watched. "I really just wanted to look good. Why not bring a light and a glam team? It's definitely crazy but I don't care."
While filling out some paperwork, Ariel called BS on Kim claiming to be 5'3.5″ — saying she was closer to 5'2″ — before she debating whether to add "West" to her new ID. By this point, her divorce from Kanye West was not yet finalized, though they were still very much separated with no chance of reconciliation in sight.
In the end, she decided to leave it behind, exclaiming, "No, I'm Kim Kardashian."
Why Kim Kardashian Doesn't Let Her Kids See Her Upset About Issues with Kanye West
It was then time for her to take her photo in front of the DMV green screen, with Appleton ever the perfectionist with every strand of hair on her head. Ariel, meanwhile, held up a handheld light in front of her face for the full ring light effect.
While she looked amazing — how couldn't you with all this prep? — the three of them asked for a do-over and got their wish. The second shot was the winner, with Kim joking, "Looks exactly the same as the last one."
When it was all said and done, Appleton also praised the DMV photo-taker for getting "the shot" so quickly. "I wouldn't say we normally get it [in two takes]," he quipped.
Below is Kim's pic … how does it compare to yours?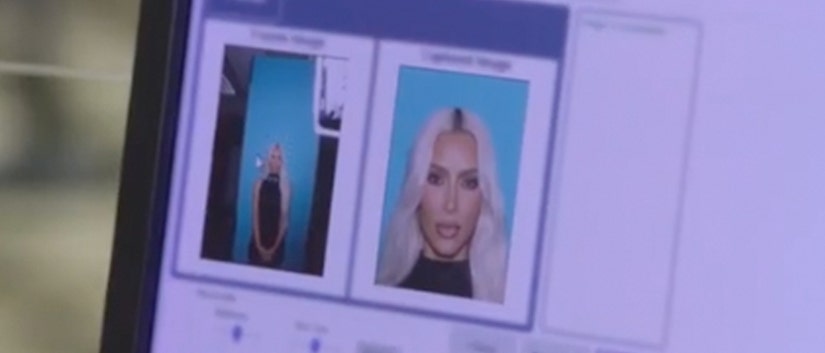 Source: Read Full Article