These Photos Of Kardashian Cousins At Baby Class Will Make Your Heart Burst
Fresh off of their summer vacation adventures, Khloe and Kourtney Kardashian reunited with the kids and showcased their most adorable moments on Snapchat and Instagram Stories on Wednesday, July 11. And the photos of the Kardashian cousins at baby class are the cutest things you'll probably see all day.
Eldest Kardashian sibling and mother of three, Kourtney mashed up with her younger sister and new mom Khloe for a day filled with enough "oohs" and "ahhs" to last you for a lifetime. Starting the day off, Kourtney and Khloe gushed over how adorable baby True is on Snapchat. And especially with the addition of the coolest puppy dog and baby bunny filters, the two-month-old's cutest definitely couldn't be denied. Baby True has totally made quite the impression on the world since being born in April. From being the first child of Kardashian sister Khloe, to donning the name of her grandmother Kris' grandfather, and even to her Snapchat debut on her mother Khloe's account, no one can seem to get enough of the life and times of True.
And according to Khloe and Kourtney's Snapchats and IG Stories July 11, True's older cousins couldn't help but fawn over her adorableness either. Pictured with True at the epic, Kardashian-filled baby class, True's cousin, and Kourtney's daughter, Penelope was pictured holding the two-month-old superstar during the class. And yes, one look at the Snapchat photo and you'll totally melt too.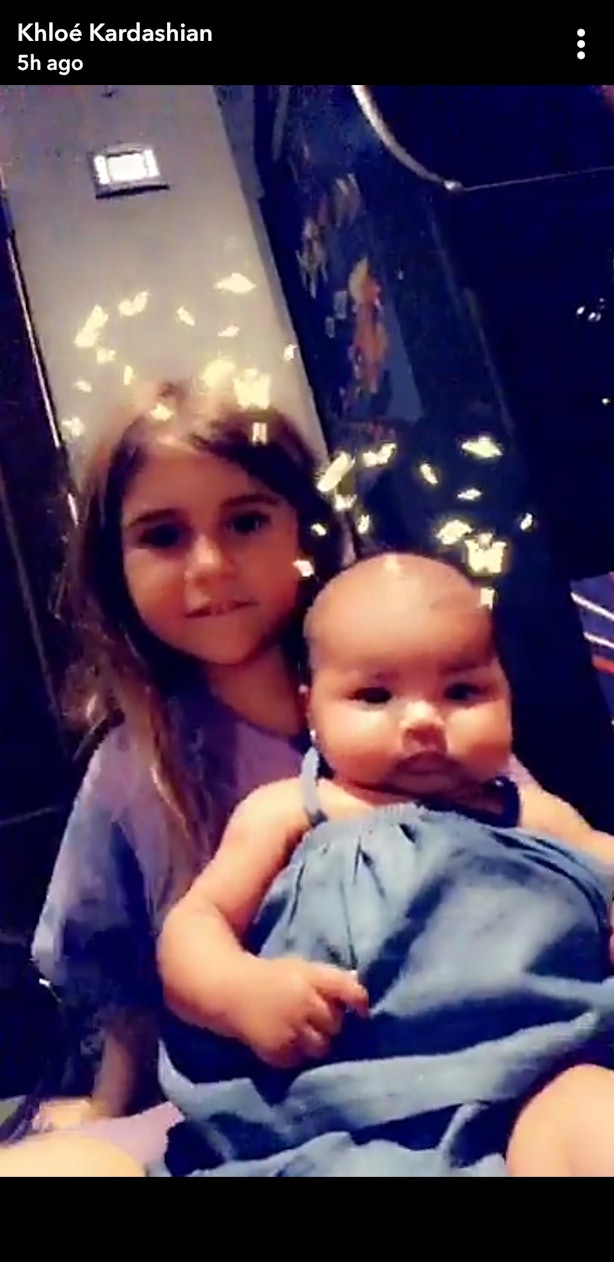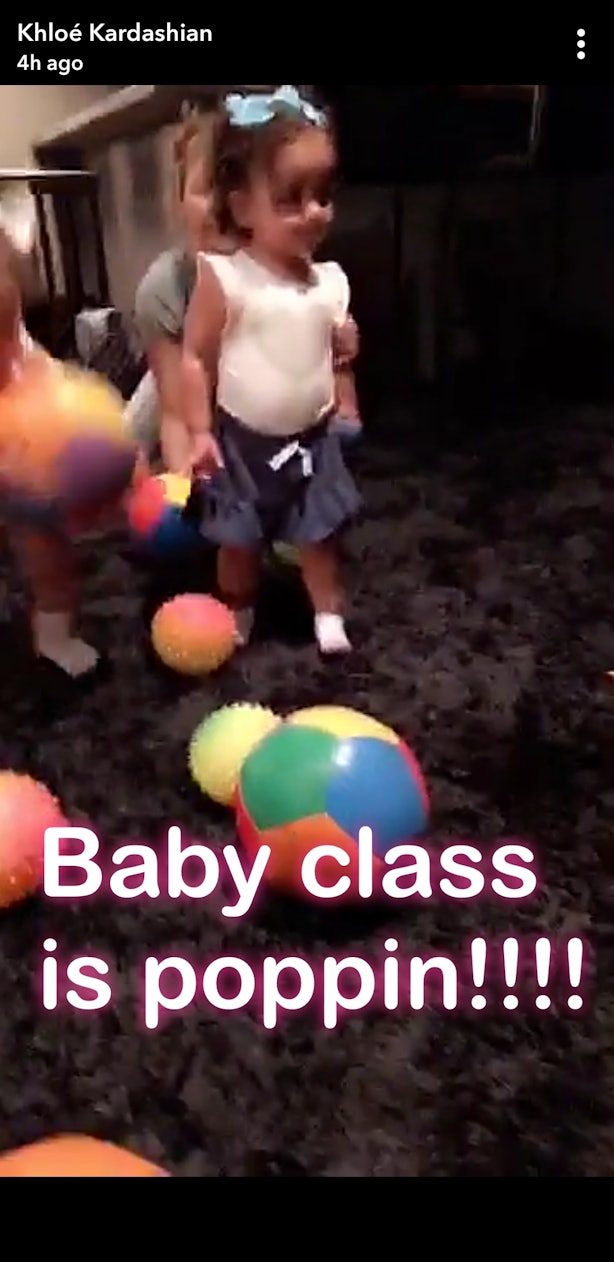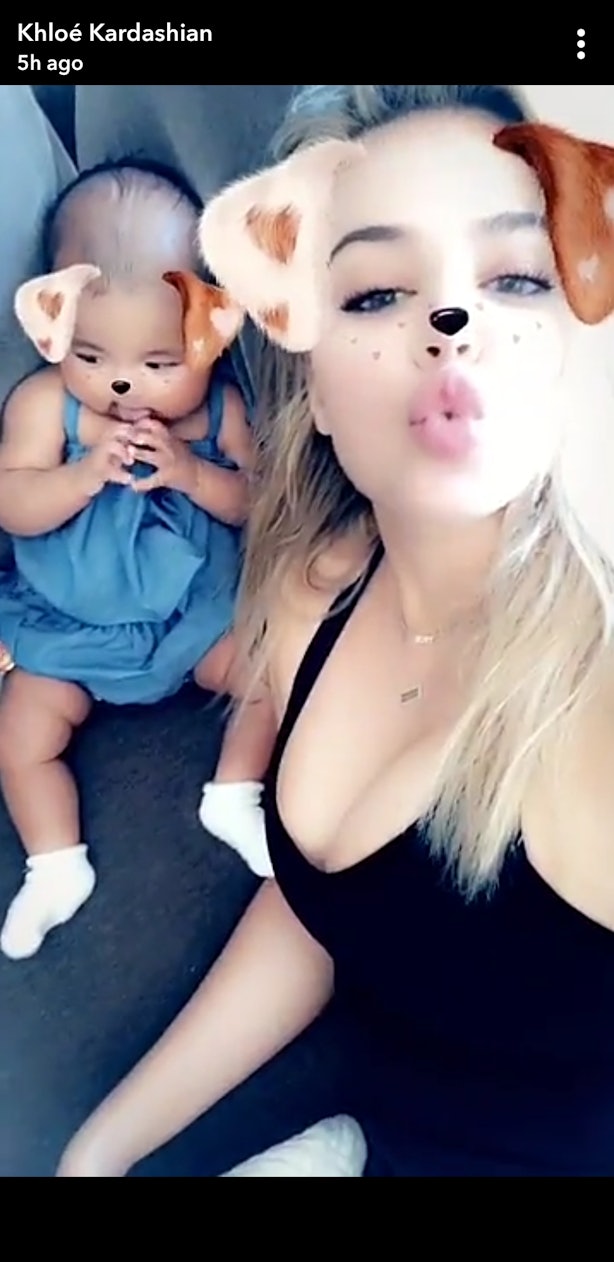 Here's to hoping that Kourtney, Kim, Khloe, and Kylie share more adorable moments of their children bonding with one another all over the internet. Because this crazy cute baby class meet up was totally one for the books.
Source: Read Full Article