Please Join Me In Judging The Men From The 2018 'Bachelorette' Cast
Brace yourselves: The latest season of The Bachelorette is nearly upon us and with it, the next crop of contestants.
To be clear: I have never watched The Bachelor or The Bachelorette or any of its spinoffs at any point in my life. But even I, a non-Bachelor watcher, heard about all of the crazy sh*t that went down last season between Arie and Becca and Lauren. The proposal! The insanely awkward breakup! The proposal, round two! So much drama.
So when the photos and bios for the latest round of bachelors was released by ABC on Thursday, I was actually interested. Because, come on—Becca (who will be this year's Bachelorette) deserves a prince after all the B.S. she's been through.
So please join me, a judgmental, non-Bachelor-watching human woman, in assessing all of these men who are competing for Becca's heart on the latest season of The Bachelorette:
Alex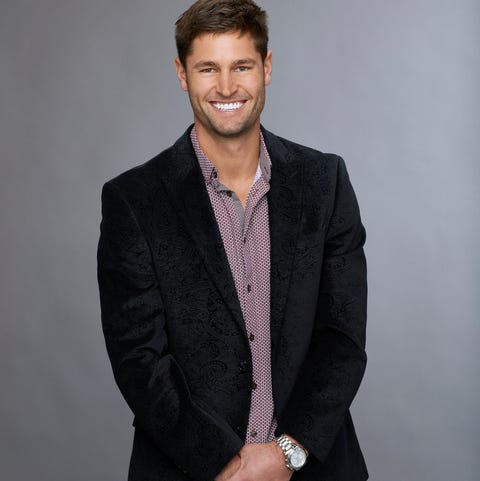 Courtesy of ABC
Age: 31
Job: Construction Manager
Lives in: Atlanta, GA
Alex seems like the guy who you can take home to meet your mom…if your mom has insomnia and needs help falling asleep. "A self-proclaimed country music lover, Alex enjoys spending time with his dog, Donzi, and taking trips to the beach with his boat," his bio reads. Snooze.
Blake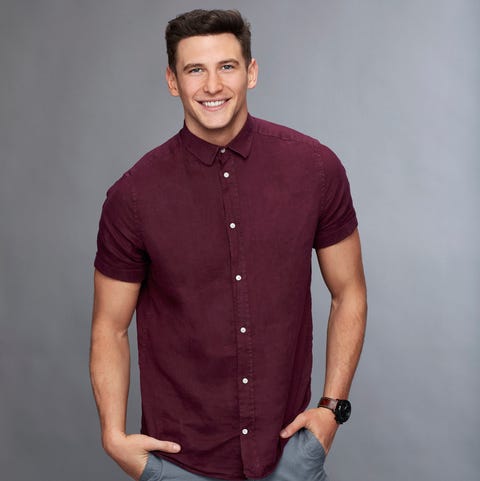 Courtesy of ABC
Age: 28
Job: Sales rep
Lives in: Bailey, CO
Blake seems very cute rocking that Fox Mulder-esque square haircut, but his bio has a bit of a red flag: "Blake considers himself a modern romantic who believes that two people need to be independent in order to truly love each other…" The Skeptical Scully in me thinks that sounds like a cop-out for not wanting to move in together or be truly committed.
Chase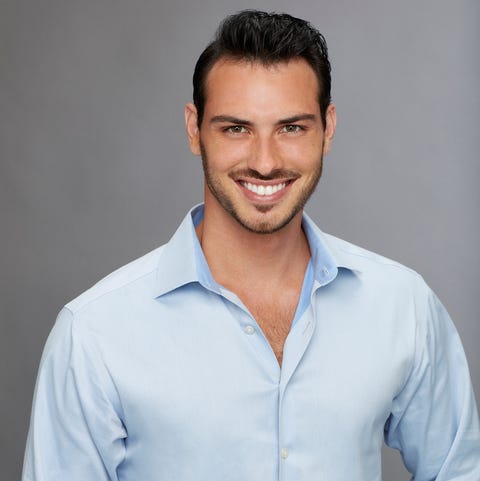 Courtesy of ABC
Age: 27
Job: Advertising VP
Lives in: Sanford, FL
Chase apparently played college baseball and was in the College World Series twice. It's not clear what else he's done since graduating, beyond the extremely vague sentence, "He loves adventure, the outdoors, and is excited to embrace wherever life takes him."
Chris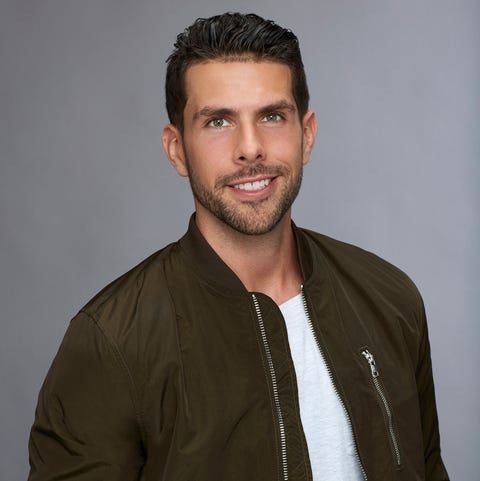 Courtesy of ABC
Age: 30
Job: Sales Trainer
Lives in: Orlando, FL
According to his bio, Chris studied Health Service Administration and is "extremely passionate" about fitness and health. He also apparently plans to retire when he's 40 (!!!)—like his parents. Damn. Must be nice.
Christian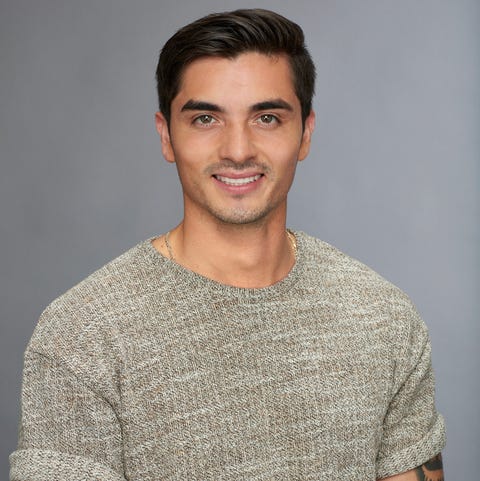 Courtesy of ABC
Age: 28
Job: Banker
Lives in: San Diego, CA
Christian moved here from Mexico with his mom when he was three and played semi-professional soccer before he retired. And apparently, this poor little BB is terrified of spilling on himself in front of Becca—confirming his status as the Jerry Gurgich of the Bachelorette cast.
Christian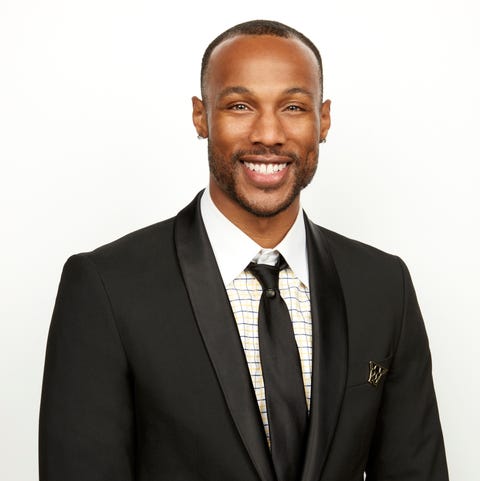 Courtesy of ABC
Age: 31
Job: Former Harlem Globetrotter
Lives in: Los Angeles, CA
Uh, this Christian is a former Harlem Globetrotter who is skilled at "acrobatic dunks."
Clay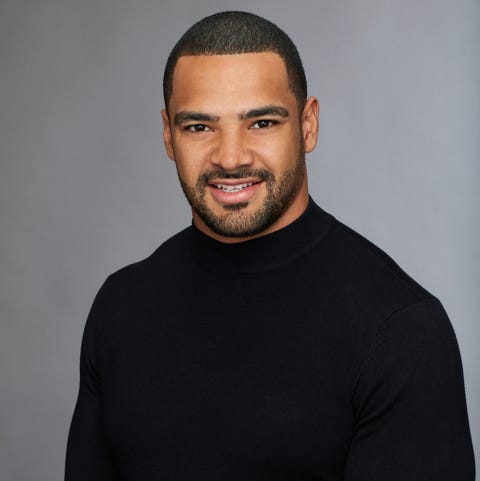 Courtesy of ABC
Age: 30
Job: Pro Football Player
Lives in: Chicago, IL
In his bio, Clay claims that because he is a "true gentleman," he doesn't even curse. I call bullsh*t.
Colton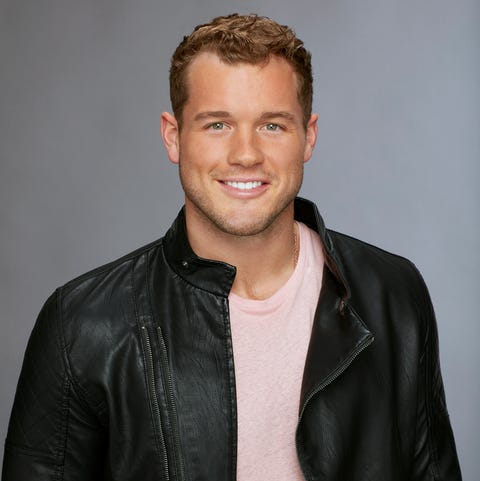 Courtesy of ABC
Age: 26
Job: Former Pro Football Player
Lives in: Denver, CO
What's with all of these pro athletes? Colton was literally named after the Indianapolis Colts, which, #dedication, but…still. He also says in his bio that he's dedicated to helping children with a Cystic Fibrosis charity, which is pretty cool. But also, his dog is named Sniper.
Connor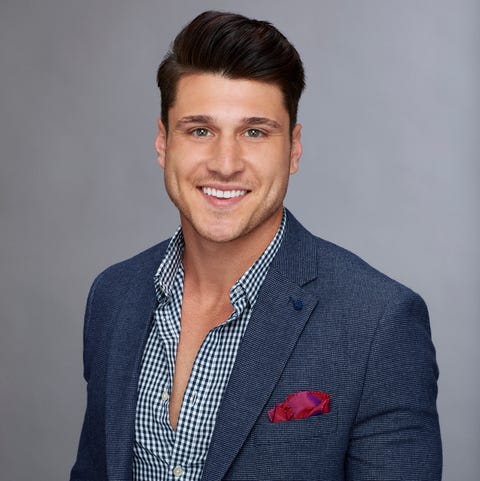 Courtesy of ABC
Age: 25
Job: Fitness Coach
Lives in: St. Petersburg, FL
Yet another pro athlete, Connor apparently played for the Atlanta Braves before becoming a health and wellness coach. He's also a "risk-taker."
Darius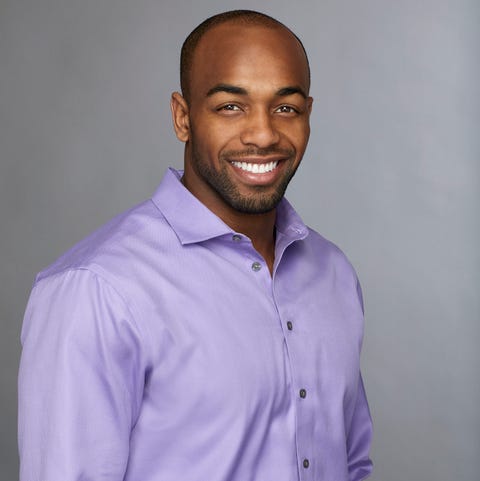 Courtesy of ABC
Age: 26
Job: Pharmaceutical Sales Rep
Lives in: Sherman Oaks, CA
Darius (who I have to say looks great in purple) says he loves to dance and has traveled to 11 countries in recent years.
David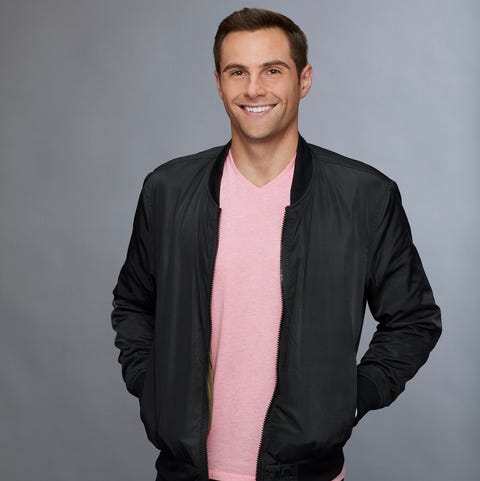 Courtesy of ABC
Age: 25
Job: Venture Capitalist
Lives in: Denver, CO
David seemed cute (in a wannabe Antoni-from-Queer-Eye kind of way) until I read this horrifying sentence in his bio: "He loves guacamole, but hates avocado." MONSTER.
Grant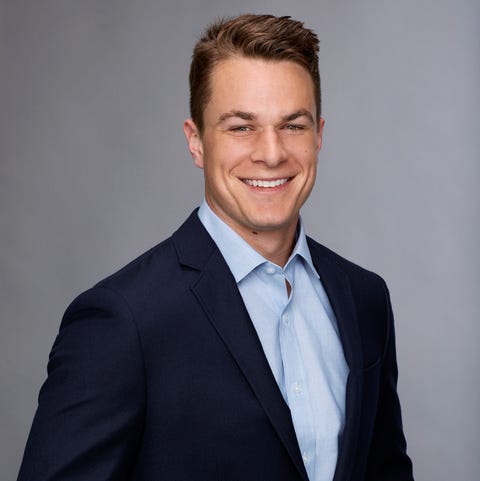 Courtesy of ABC
Age: 27
Job: Electrician
Lives in: Danville, CA
In his bio, Grant is described as a "fourth generation electrician" who is sarcastic and has a great sense of humor. Wow. Great profile. Soooooooo interesting and informative.
Garrett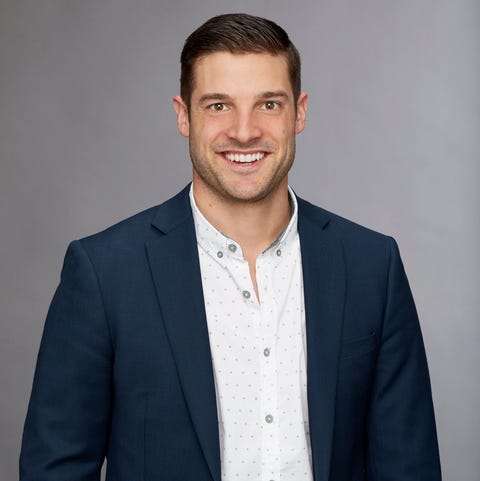 Courtesy of ABC
Age: 29
Job: Medical Sales Rep
Lives in: Reno, NV
I might be biased because I personally hate the name Garrett (sorry), but considering his fav activities are fly fishing and snowshoeing, this dude just sounds like the kind of guy who will force you to hiking when it's 90 degrees out and call it fun. Pass, pass, pass.
Jake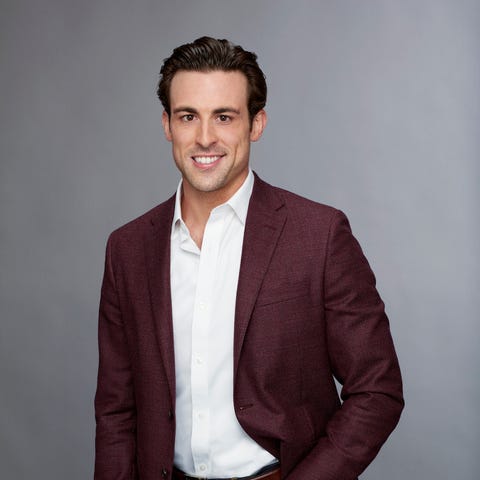 Courtesy of ABC
Age: 29
Job: Marketing Consultant
Lives in: Minneapolis, MN
Life with Jake certainly would be exciting—he's a fan of dirt bikes, motocross, and bungee jumping. But tragically, he's also apparently one of those guys who thinks he can write poetry. PASS.
Jason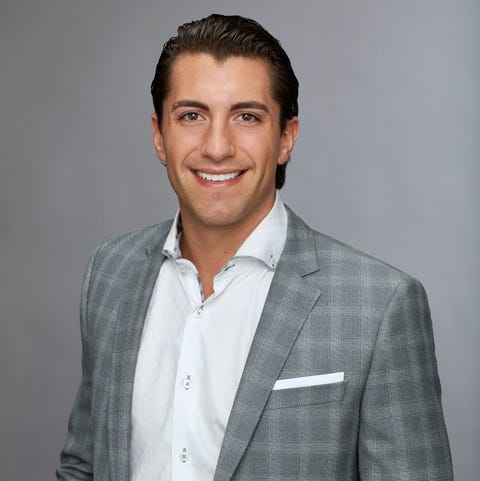 Courtesy of ABC
Age: 29
Job: Sr. Corporate Banker
Lives in: Seattle, WA
Jason has a "heart of gold," and according to his bio, he loves to sing songs from Disney movies. I admire his bravery for wearing a plaid checked blazer in public.
Jean Blanc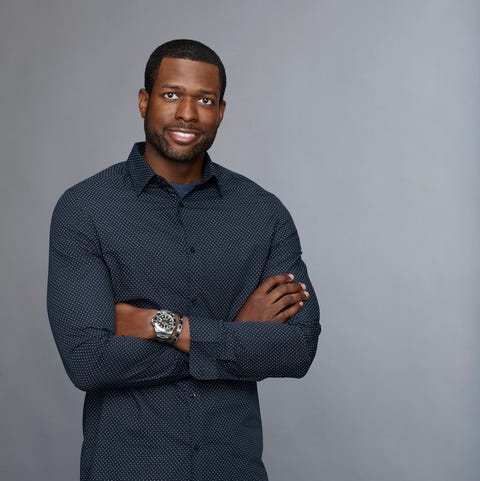 Courtesy of ABC
Age: 31
Job: Colognoisseur
Lives in: Pensacola, FL
What is a colognoisseur? According to Jean Blanc, it means a person who has an "impressive" cologne collection. Please send help, I'm so confused and disturbed.
Joe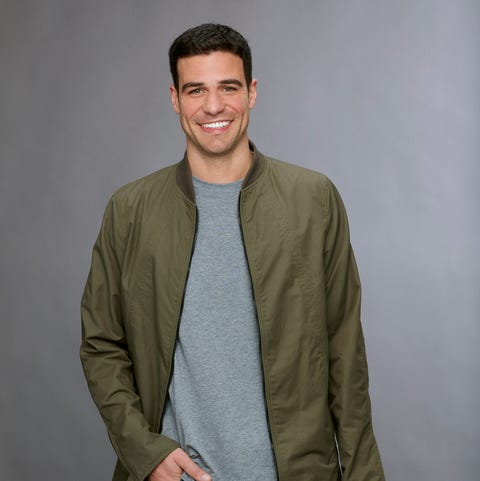 Courtesy of ABC
Age: 31
Job: Grocery Store Owner
Lives in: Chicago, IL
Joe went from being a stock broker to owning a small grocery store, which I am very into. I also appreciate this crazy pun from his bio: "Successful in produce, but unsuccessful in love, Joe's ripe and ready to be picked by the Bachelorette."
John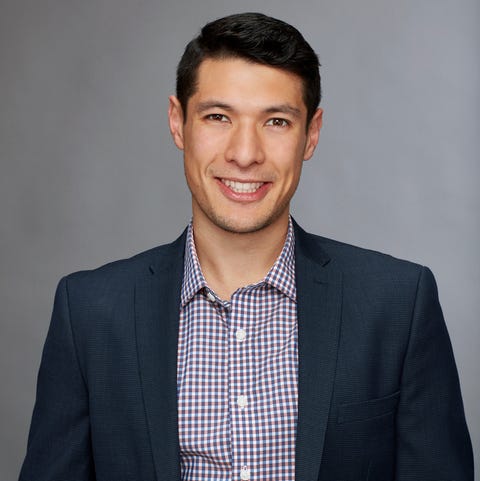 Courtesy of ABC
Age: 28
Job: Software Engineer
Lives in: San Francisco, CA
John thankfully doesn't seem like your average tech bro: he also plays guitar and is known for his banana bread. Hell yes.
Jordan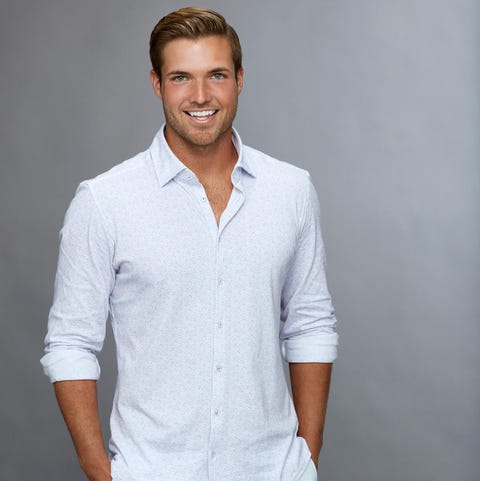 Courtesy of ABC
Age: 26
Job: Male Model
Lives in: Crystal River, FL
Obviously Jordan is a model. Look at him. His skills include nailing the "pensive gentleman" look (which I assume must be like Zoolander's "blue steel") and running a mile in under five minutes.
Kamil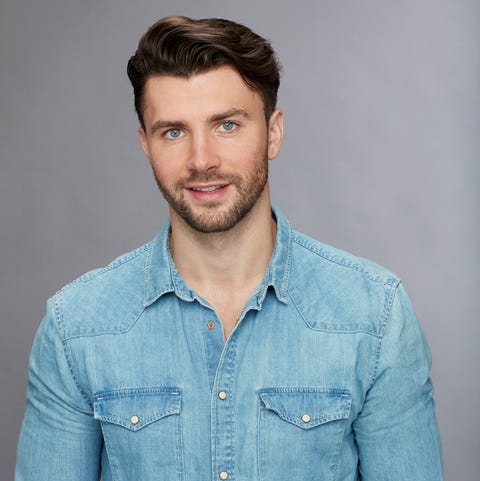 Courtesy of ABC
Age: 30
Job: Social Media Participant
Lives in: Monroe, NY
If Kamil's real estate/modeling career is so successful, why does he just describe himself as a "social media participant?" Also, does that just mean he has a Facebook and an Instagram account, because…that's not a job. Or a trait. It's just a fact of life in 2018.
Leo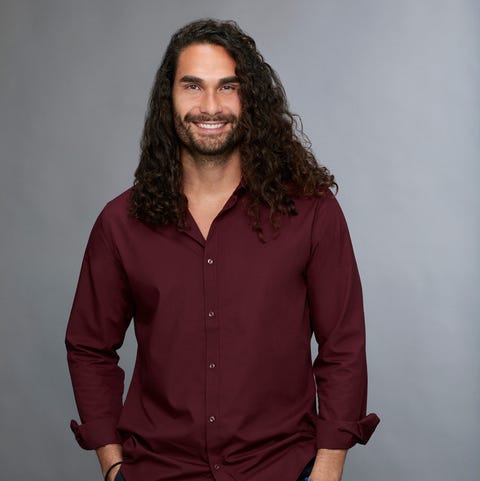 Courtesy of ABC
Age: 31
Job: Stuntman
Lives in: Studio City, CA
Leo is def the most interesting candidate so far. Look at that gorgeous mane of hair! And he's a stuntman! But of course, no man is perfect: He apparently prefers the "messy bun" look.
Lincoln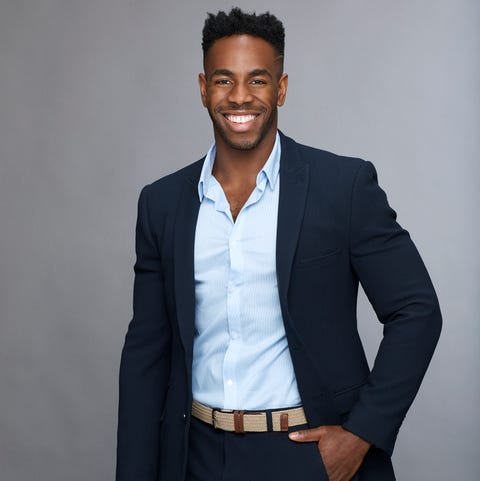 Courtesy of ABC
Age: 26
Job: Account Sales Executive
Lives in: Los Angeles, CA
Lincoln was named after Abraham Lincoln and plans on having a big family "to make his mom proud." Which is sweet but…seems like a lot to bring up on essentially the first date.
Mike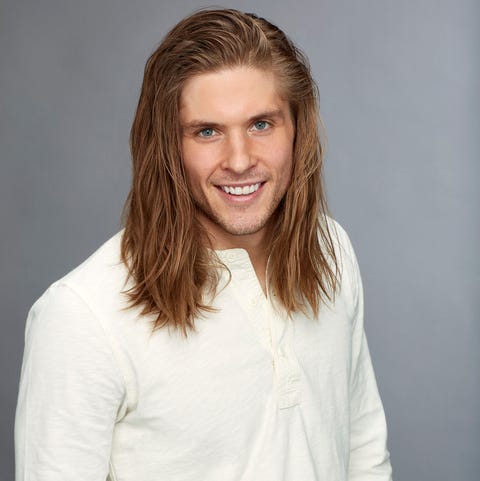 Courtesy of ABC
Age: 27
Job: Sports Analyst
Lives in: Cincinnati, OH
I was shocked that Mike is from Ohio because with that hair, he looks like he should be skateboarding down in Venice Beach. He also loves festivals, horse races, and state fairs—and his bulldog, Riggins.
Nick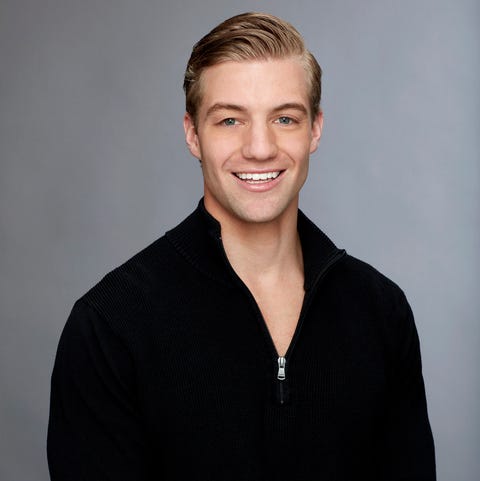 Courtesy of ABC
Age: 27
Job: Attorney
Lives in: Orlando, FL

God help Becca: This man is a "weekend warrior" who loves to wear "his signature tracksuits" outside of the courtroom. Why? WHY?
Rickey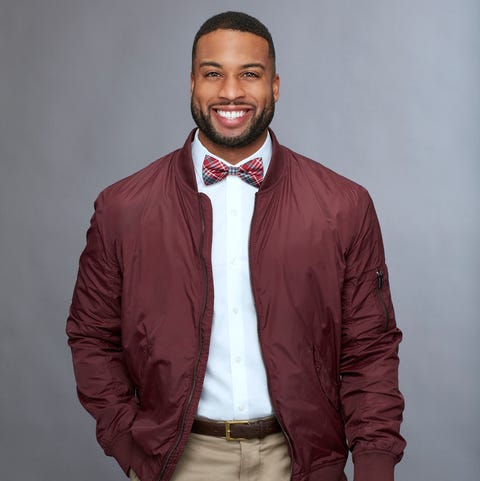 Courtesy of ABC
Age: 27
Job: IT Consultant
Lives in: San Diego, CA
I give Rickey a lot of points for pulling off a bowtie so well. Good for you, Rickey. Good for you.
Ryan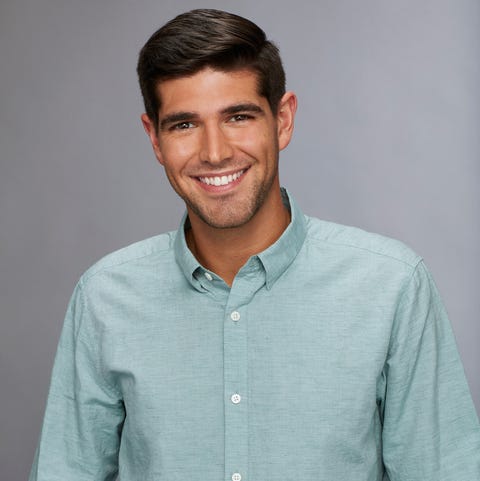 Courtesy of ABC
Age: 26
Job: Banjoist
Lives in: Manhattan Beach, CA
Wow, ABC is really testing me. A "banjoist?" Really??? He also plays the ukulele, guitar, and the trombone (which is cool, admittedly) and plays in a bluegrass band with his family.
Trent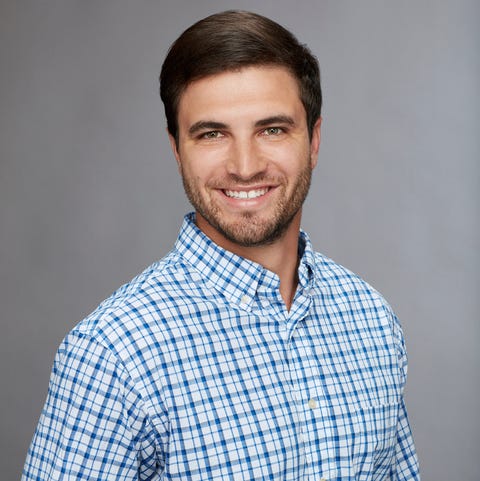 Courtesy of ABC
Age: 28
Job: Realtor
Lives in: Naples, FL
Apparently Trent is on the cover of a lot of romance novels, which is perhaps the best thing I've read all day. He also is an "animal lover."
Wills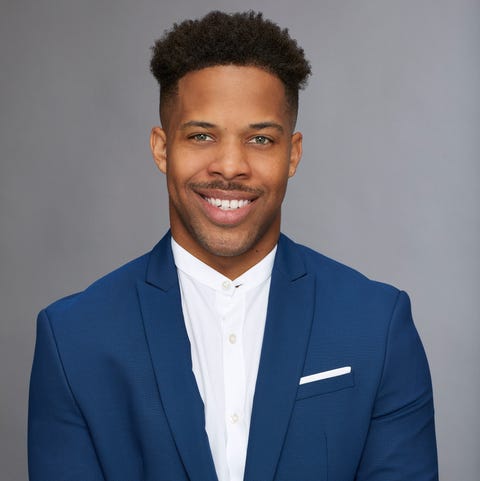 Courtesy of ABC
Age: 29
Job: Graphic Designer
Lives in: Los Angeles, CA

Wills loves Harry Potter and so obviously he's the best bachelor on this list. (And that navy suit doesn't hurt, either.)
Source: Read Full Article