Police Thwart Attempted Kidnapping of Lana Del Rey
Police have put a stop to a kidnap plot involving singer Lana Del Rey.
According to The Wrap, 43-year-old Michael Hunt of Riverview, Florida was taken into custody by the Orlando Police Department when he was lingering outside the Amway Center as the songstress performed on Friday night. Hunt had tickets to the show and was in possession of a knife, but for unknown reasons was unable to gain access into the venue.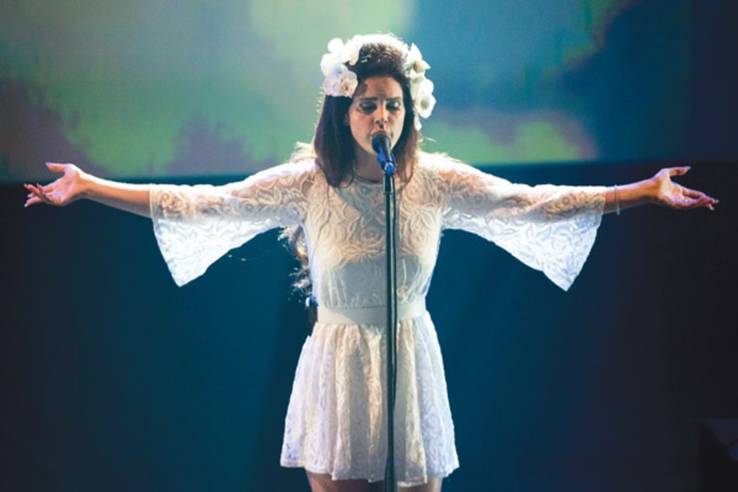 PREVIOUSLY: THE MOST SHOCKING LANA DEL REY LYRICS
Authorities were alerted to the plot to kidnap the 32-year-old musician when someone tipped them off to alarming posts on Hunt's social media. The Orlando Sentinel reported that the man shared several worrying updates with his followers before the concert. "I want to see my queen on Friday and from that day forward our decisions will be as one," he wrote. Del Rey, real name Elizabeth Grant, is currently on her Lust for Life tour and is due to play in Atlanta on Monday. She hasn't released a statement regarding the arrest, but it's thought that her other shows will go ahead despite the incident.
The 'Video Games' hitmaker isn't the first celebrity to fall prey to a crazed fan's kidnap attempt. Back in 2011, soul singer Joss Stone reported a suspicious car circling her property in the English countryside. When authorities tracked it down, they found a selection of maps, aerial shots of the home, swords, rope and even a body bag in the vehicle. The two men were apprehended and charged with conspiracy to rob and commit grievous bodily harm against the then 24-year-old singer. Other celebrities at the center of foiled plots include Steven Spielberg, Justin Beiber, Victoria and David Beckham, Russell Crowe, and Angelina Jolie and Brad Pitt.
Del Rey is known for her the stylized cinematic quality of her work, often referencing tragic love, glamor, and melancholia with a distinctly vintage feel.
Source: Read Full Article