Prince William and Kate Middleton Are 'More Relaxed' Since Prince Harry and Meghan Markle's Exit, Royal Expert Claims
When Prince Harry and Megan, Duchess of Sussex officially left their roles in the royal family on March 31, many royal fans wondered how Prince William and Catherine, Duchess of Catherine would handle the transition. According to one royal expert, they're dealing with it just fine, even thriving now that the Megxit drama has died down.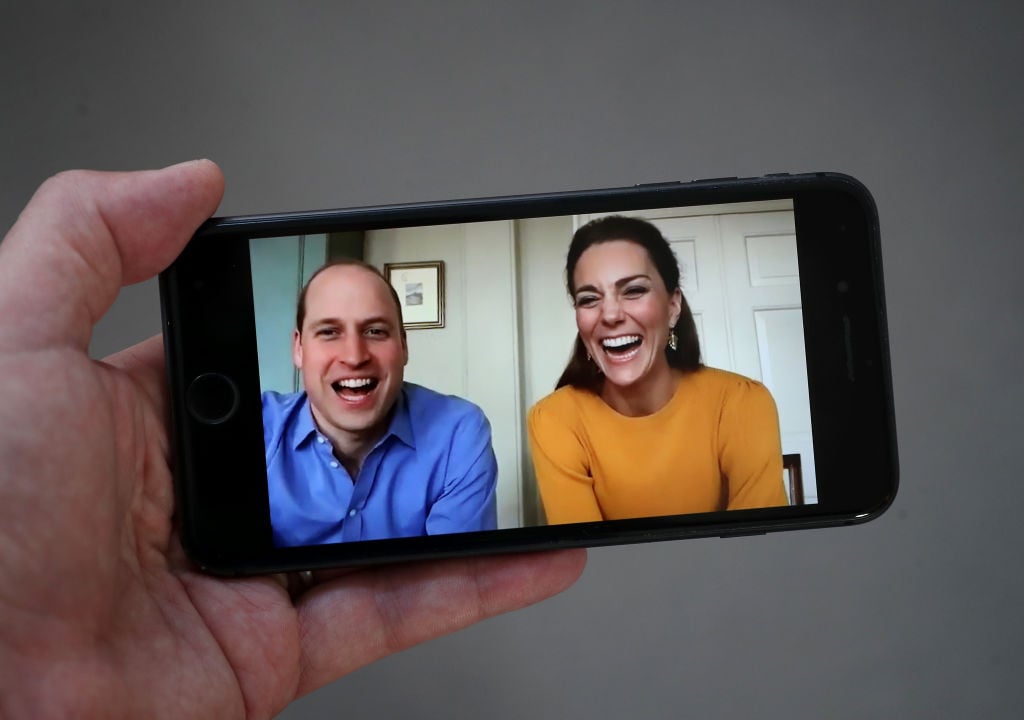 Royal expert believes the Cambridges are more 'relaxed'
Ingrid Seward, editor-in-chief of Majesty Magazine, shared how the Cambridges have handled the adjustment without missing a step and believes they're more relaxed since the Sussexes' exit.
It's unclear whether Prince Harry and Meghan's exit has anything to do with the way the Cambridges appear to be, what Seward describes as "relaxed and comfortable," but there's something to be said for the timing of her observation.
"I think they are sending the message that they can do it on their own without the support of the Duke and Duchess of Sussex," Seward told Fabulous. "I get the impression that the Cambridges are far more relaxed and comfortable since Meghan and Harry left."
Seward also noted that Prince William and Kate's children have been seen recently, but Prince Harry and Meghan have kept Archie out of view. "I think the Cambridges want to let people see their children in controlled circumstances i.e. that they have control over," Seward explained.
She continued, "The underlying message has to be that unlikeMeghan and Harry they are happy for everyone to enjoy pictures of theirchildren especially if they are doing something not just looking cute."
"It shows that she has learnt the magic of sharing bits ofinformation and details of her children's lives as a way of engaging withpeople," Seward added.
Kate seems more confident
It's interesting to note that, post-Megxit, Kate seems to have stepped up her game and emerged as more of a leader. Seward noticed that, when William and Kate have been conducting video calls because of coronavirus (COVID-19) social distancing requirements, the duchess appears to be very in control.
"I think Kate has always worn the trousers. She runs thehousehold allowing William to get on with his own thing," Seward shared. "Shemay not have ever looked as confident as she does now, but that was because shedidn't want to overshadow her husband."
She added, "He is quite happy to let her lead the Zoom calls as someone has to. Although they are very competitive, their marriage is not a competition."
The duchess has shown she's the boss
Royal commentator Angela Mollard further analyzed a video call the couple had with teachers and school children and found the duchess' behavior to be very revealing. "I love how Kate took charge on the call, introducing both of them," Mollard said during the Royals podcast. "It gave you an insight into what she must be like at home."
Mollard added, "I think she's supremely organized, I think she's the boss in the relationship. She sort of led the conversation, but in a nice way. She's the boss in that mother of three children who does 50 million things a day."
Source: Read Full Article