Princess Eugenie and Princess Beatrice Didn't Move for Prince Harry and Meghan Markle for a 'Deliberate' Reason — Commentator
TL; DR: 
Prince Harry and Meghan Markle sat next to Princesses Beatrice and Eugenie at a National Service of Thanksgiving during Platinum Jubilee weekend.
A commentator says they "stuck to their seats" in a "deliberate" move to keep Prince Harry and Meghan Markle "nowhere near" Prince Charles or Prince William and Kate Middleton
The royal family maintained the "order of precedence" in the program but it went "out the window" with seating.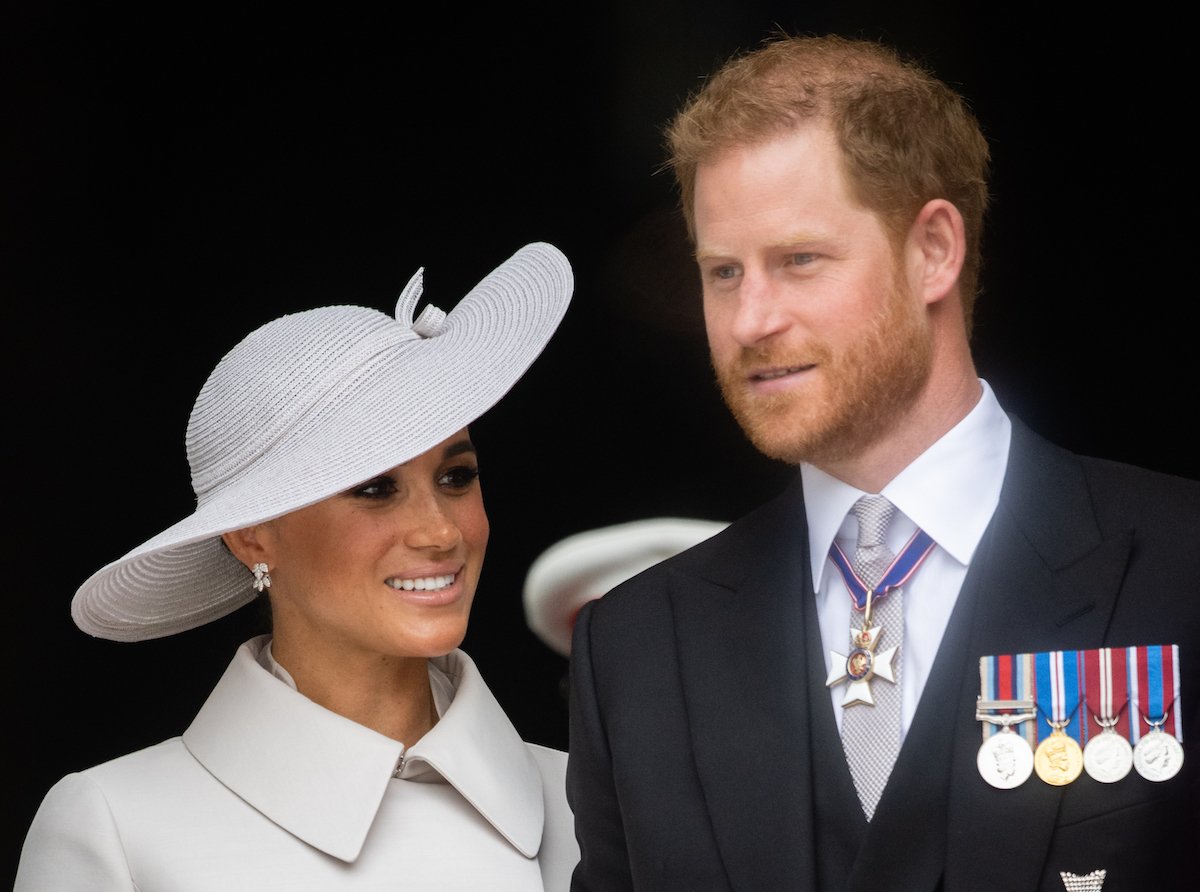 All eyes were on Prince Harry and Meghan Markle during a Platinum Jubilee weekend service. They sat next to Princess Beatrice and Princess Eugenie. However, the Duke of Sussex's cousins didn't move. They stayed put in their seats. The reason, according to a commentator, had to do with the Duke and Duchess of Sussex's exit. 
Prince Harry and Meghan Markle didn't arrive at the National Service of Thanksgiving with other royals
Meghan and Harry's jubilee service appearance had them arriving separately from other royals. According to Richard Eden, the Daily Mail diary editor, it marked a "particularly intriguing" moment.
"They didn't arrive in the minibus with the minor royals, they had a car so maybe that's something that was generously given to them," by Queen Elizabeth II, he said on Mail Plus' Palace Confidential podcast, per Express.
Eden explained Harry and Meghan's jubilee service arrival became a "sort of, grand entrance" because they weren't joined by other royals.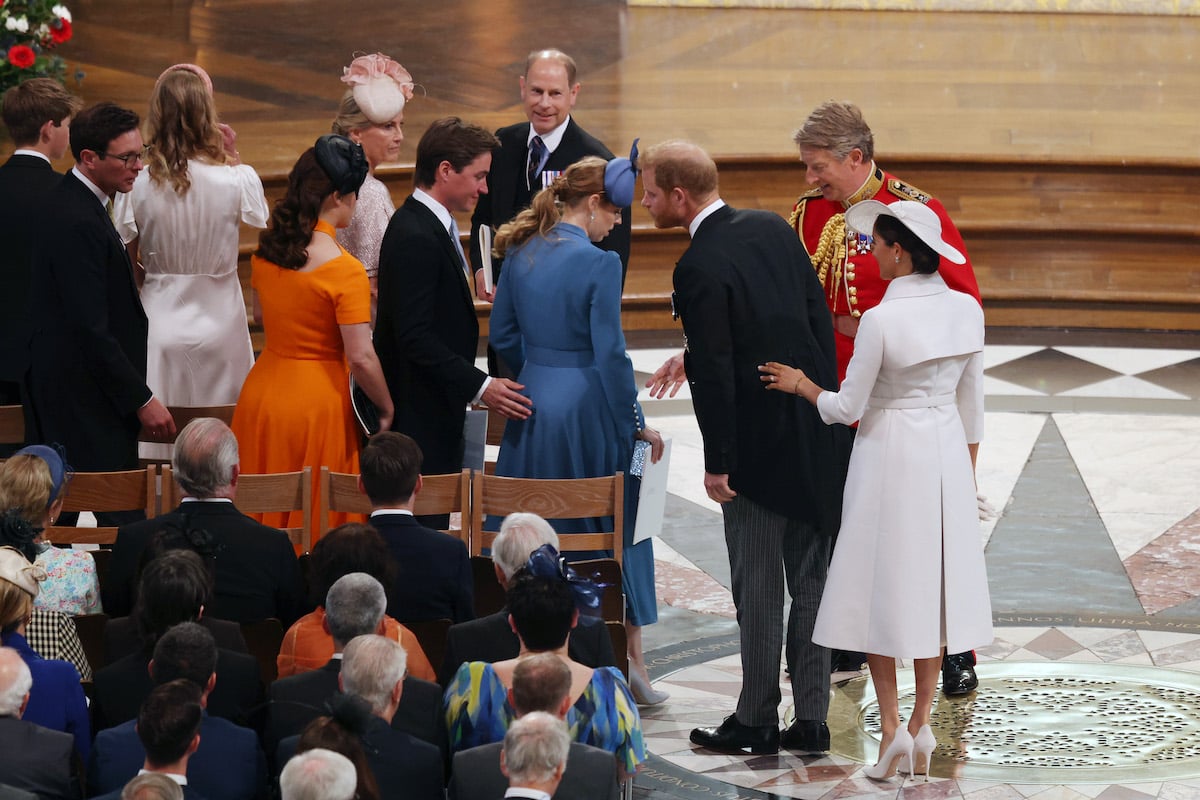 Meghan Markle and Prince Harry were listed directly after Prince William and Kate Middleton in the program 
The seating arrangement at St. Paul's Cathedral wasn't reflected in the program, according to Eden. In a "genuinely fascinating" move, the royal family listed Harry and Meghan in the court circular.
"[They were mentioned] directly after the Duke and Duchess of Cambridge, so they kept with the order of precedence, well that went out the window in the service," Eden said. "What we saw in the service was they were relegated to the second row."
Source: Read Full Article