Real Housewives Star Sent To Rehab After SHOCKING Police Altercation
Real Housewives of New York star Luann de Lesseps is headed to rehab after her embarrassing arrest last weekend.
She broke the news regarding her decision to enter rehab for treatment in a post on her personal Facebook page. The post also included an apology for the way she acted during her drunken rampage over the Christmas holiday.
de Lesseps explained that her actions did not represent her true character. She also took the time to express her thanks and gratitude for her close family and friends who have been supporting her during this difficult time.
After the events of last Saturday night in Palm Beach, I am truly embarrassed. I have decided to seek professional…
The RHONY star made headlines early Christmas Eve morning when she was pulled over by the Palm Beach police for drunk driving. It was not only the DUI that had her in the news but also her actions towards police officers during her arrest.
According to the police report, The Countess was booked on multiple charges that included attacking a police officer, disorderly intoxication, two corruption threat charges and resisting arrest with violence. de Lesseps even threatened a couple of the police officers that were on the scene.
"I'm going to kill you all," she threatened as she kicked a one of the officers and slammed the car door while being placed under arrest.
She was taken into custody, where a Palm Beach judge released her on her own recognizance. The RHONY star was quick to issue an apology and explanation regarding the events on Christmas Eve morning.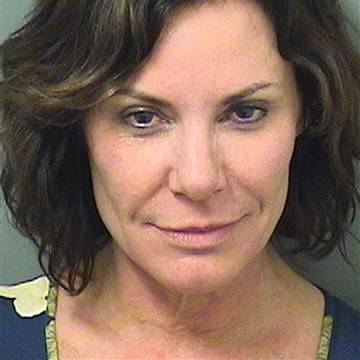 "This was my first time in Palm Beach since my wedding, and being here brought up long-buried emotions. I want to offer my sincere apologies to anyone I might have offended with my behavior. I am committed to a transformative and hopeful 2018," she tweeted.
Countess de Lesseps and Tom D'Agostino got married on New Years 2016. However, months later, they decided to end their marriage, after rumors of his infidelity plagued the couple.
Real Housewives of New York star Luann de Lesseps will kick offer the New Year by seeking treatment for a problem with alcohol. She will head back to court on Jan.  25, 2017, to determine what consequences regarding the charges against her.
Source: Read Full Article