Reese Witherspoon Announced Her First Book & It'll Be Your New Go-To For Parties
Actress Reese Witherspoon has become something of a literary icon in the past few years. Not only has she shared her love of reading on her social media channels, she has also become one of the biggest names in the book-to-film adaptation business. To date, she's acquired the rights to at least a dozen books that she plans to bring to screens both big and small. And now she is bringing out a book of her very own. Her debut, Whiskey in a Teacup, which is due out from Simon & Schuster on Sept. 18, is all about Witherspoon's secrets to entertaining, cooking, decorating and more, all inspired by her southern upbringing.
Witherspoon has dabbled in the realm of lifestyle media before through her Draper James store and lifestyle brand. Not only do visitors to the Nashville-based store get to sip on sweet tea while hey browse the goods, all of the items in the line — think tote bags that read "Hello, Sugar" and glasses that read "Cheers, Y'all" — are infused with the sweet southern charm we've come to expect from the star.
According to the blurb on Simon & Schuster's website, Reese Witherspoon's grandmother Dorothea's mantra that the combination of beauty and strength made southern women "whiskey in a teacup" was the original inspiration behind the book. Witherspoon's southern heritage informs her whole life, and she loves sharing the joys of southern living with practically everyone she meets. She takes the South wherever she goes with bluegrass, big holiday parties, and plenty of Dorothea's fried chicken. It's reflected in how she entertains, decorates her home, and makes holidays special for her kids — not to mention how she talks, dances, and does her hair. From delicious recipes and southern traditions like midnight barn parties and backyard bridal showers, Witherspoon hopes to bring a little bit of that charm to every home.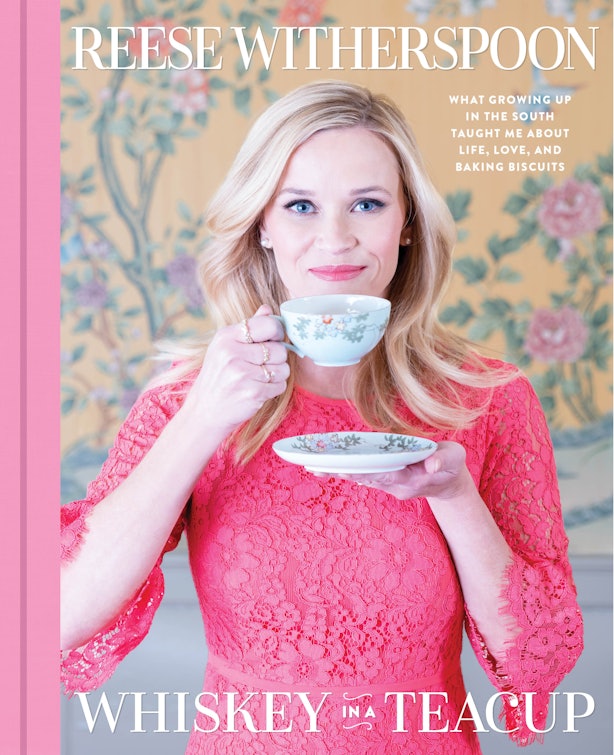 Whiskey in a Teacup by Reese Witherspoon, $35, Amazon (Pre-Order)
Fans both of Witherspoon and lifestyle reads will be sure to fall head over heels for this one. Head over to Simon & Schuster for more information and pre-order online now, y'all.
Source: Read Full Article