Ronnie Magro's Ex Posts the First Pic of Their Daughter Days After Their Very Public Instagram Fight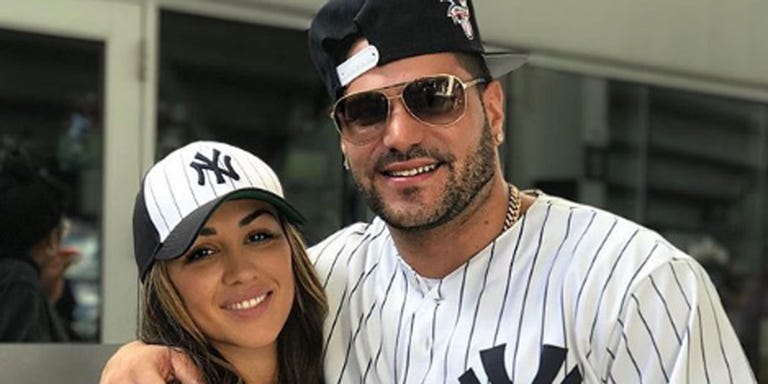 Jen Harley took to Instagram to celebrate her baby being born one month ago today. This is the first the world has seen of little Ariana Sky; all we know of her otherwise is that her parents are not in a great place right now.
Jen and (Jersey Shore's) Ronnie Magro got into a very big, very messy fight via Instagram Stories this past week. It escalated from Ron posting "Note to self, can't turn a natural born HOE, into a HOUSEWIFE, if you find them in the gutter then leave them in the gutter" (and some more about "[his] significant other keeps sex videos of [her] ex") to Jen responding "can't turn a coke head into a father! Yeahhh buddy."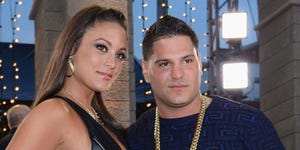 This all came off the heels of a Jersey Shore: Family Vacation episode in which Rahn definitely maybe cheated on Jen … and admitted he is still in love with Sam. The pair has reportedly split since the episode (and the IG fight) and Ronnie issued an apology for his very public, very bad behavior.
Jen didn't acknowledge Ronnie at all in the post of Ariana. She captioned the picture:
Wishing Jen and bb all the best. This lil girl is beautiful.
Follow Tess on Twitter.
Source: Read Full Article