Rose From Titanic, Dolly Parton and More: Vote for Adele's Most Hilarious Costume Ever! on People's Choice Awards
Adele is more than just a phenomenal singer, she is a goofball on social media and a costume chameleon!
On Saturday (May 5), the "Hello" singer turned the big 3-0 and to celebrate she channeled her inner Rose from Titanic. In honor of her dirty 30 the British singer donned a gorgeous dress, posed on the steps from the film set—or ones that looked exactly the same—and proved that she is Rose and she's never letting go.
"Dirty 30! I'm not sure what I'm going to do for the next 30 years as I've been blessed beyond words in my life so far. Thank you to everyone for coming along for the ride the last 11 years with me," she captioned a trio of photos in full costume. "My family and friends for entertaining my super fandom of the Titanic movie. Last night was the best night of my life. Here's a couple pics. I'm absolutely f**ked, not sure I'll make it out the house again!"
Adele's brilliant recreation of Rose from the iconic movie is just one of her many creative and inventive costumes over the years. She's made herself into real-life stars like Dolly Parton over the last few years and channeled her inner old lady as well. She really knows what to do when it comes to getting into character and we're obsessed with each and every costume.
We know it's not Halloween, but it's never too early to start thinking about your next costume. Take a few pointers from Adele AKA the costume queen and vote for her best dress-up look ever in the poll below!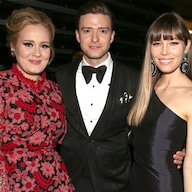 Photos
Adele's Celebrity Grammy Friends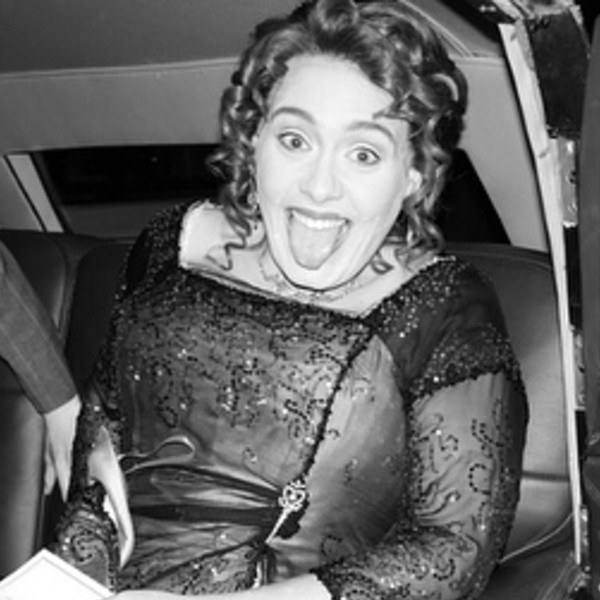 Instagram
I'll never let go, Jack:
We don't know if it's the dress or Adele's perfect curled hairstyle in these photos, but she nailed the Titanic character. Kate Winslet would be proud!
The effortless queen of song, Dolly Parton! We love you! We wish We could possess an ounce of your ability. You were the hero of our night! A hero of my life. I'll always love you x
A post shared by Adele (@adele) on
She's going country:
With the big blonde hair and even bigger boobs, Adele is the embodiment of Dolly Parton and color us impressed. PS: we vote for an Adele and Dolly duet ASAP.
Nearly 30! Thanks for the well wishes. See you soon x
A post shared by Adele (@adele) on
Almost over the hill:
For her 29th birthday the "When We Were Young" singer decided to poke fun at being almost 30 with her hilarious costume. She posted a series of Polaroid style photos as an old lady and they're awesome.
Happy Birthday, Adele! Relive the Singer's Most LOL-Worthy Instagrams on Her 30th B-Day
Halloween 2016 / Dallas, TX
A post shared by Adele (@adele) on
Masked performer:
If you don't recognize Adele as Jim Carrey's alter ego from The Mask we don't blame you. She's so in character that we can barely believe our eyes. She looks exactly like the iconic character and we're not worthy of this perfect Halloween costume.
Happy Early Halloween & Happy Birthday Gorgeous ❤️
A post shared by Adele (@adele) on
Halloween queen:
In 2017 Adele outdid herself when it came to her Halloween costume. She donned a gorgeous makeup look, sparkly dress and well-teased hair. It was outrageous and yet so fitting.
George Michael forever:
Another year, another epic birthday costume from the British singer. When she turned 27 (in 2015) she paid tribute to another great singer…George Michael! You gotta have faith!
It's all up to you now, which of Adele's costumes is going to be your next Halloween dress-up inspiration? Cast your vote now!
Watch the 2018 People's Choice Awards Sunday, Nov. 11, only on E!
Source: Read Full Article