Shakira Under Investigation for Tax Evasion
Colombian singer Shakira is under investigation for tax evasion.
The new year is not going well for the "Can't Remember to Forget You" singer. First she had to delay her world El Dorado tour until June due to a vocal cord injury she sustained last October during rehearsals. How things are even worse as Spanish tax authorities are investigating Shakira for possible failure to pay income taxes between 2012 and 2014.
The whole thing stems from Shakira's move from the Bahamas to Barcelona in 2015. She previously lived in the island nation but moved to Barcelona to be with her partner, Barça soccer player Gerard Piqué. She now lives in Spain along with her two sons.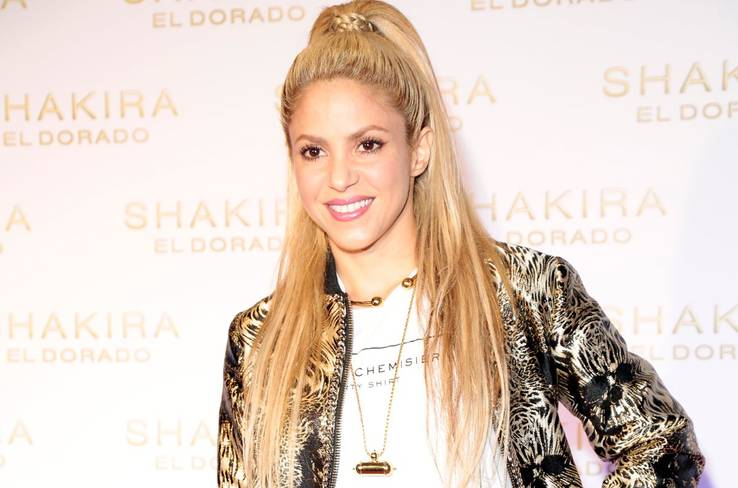 However, Spanish authorities allege that Shakira actually moved to Barcelona in 2012, and thus owed taxes from her global income. According to The Guardian, Spain's Agencia Tributaria contacted the Barcelona prosecutor's office regarding Shakira last December and opened an investigation. They expect that investigation to be complete in mid-June, at which point they will decide if charges are necessary.
Shakira has hired PricewaterhouseCoopers (PwC) to handle the investigation. A spokeswoman for PwC declined to comment.
According to the Paradise Papers, a collection of investigative documents into the shady world of offshore banking, Shakira listed the Bahamas as her primary residence despite actually living in Barcelona during the period in question.
The Paradise Papers also revealed that Shakira is the sole shareholder in Malta based company Tournesol Ltd., with $4.27 million in company shares. Malta is well known as a global tax haven for the rich and powerful.
Shakira's lawyer declined to make any specific remarks, and stated only that "throughout her professional career and, in every case, has fully met the laws of all the jurisdictions where she has resided."
Meanwhile, Shakira is reportedly focused on healing from her injury to begin her latest tour in Germany come June. "I hope to overcome this difficult trial and to return to the stage as soon as possible to once again hear your voices singing along with mine," the 40-year-old singer wrote on social media at the time.
Source: Read Full Article