Stan Lee Released From Hospital After Health Scare
Stan Lee has been released from hospital after a terrifying health scare.
The 95-year-old Marvel co-founder was admitted to hospital on Wednesday evening suffering from shortness of breath and an irregular heartbeat, according to sources speaking with TMZ.
It looks like it was just a scare, however, as a spokesperson for Lee told reporters he "is doing well and feeling good. "He is staying there for a few days for some check-ups as a safety precaution."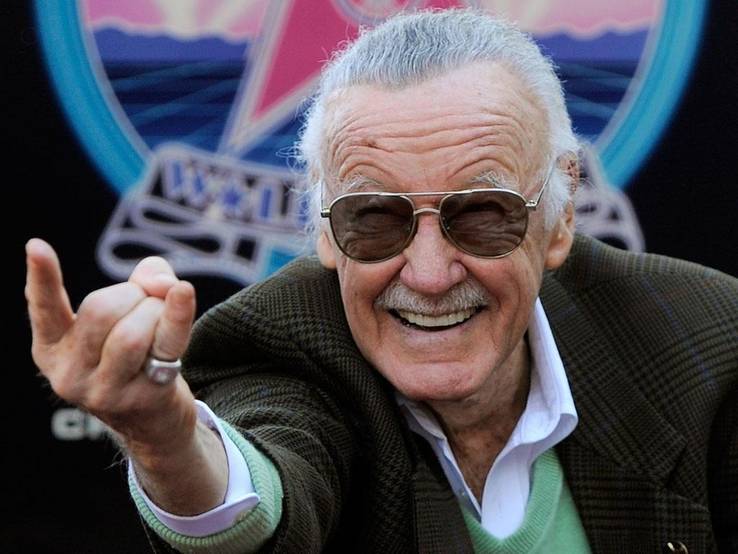 Last year Lee had to cancel two major comic book convention appearances due to an undisclosed health issue. Since then, Lee has kept the matter of his health close to his chest.
However, it appears that Mr. Lee is already out of the hospital and back home in Los Angeles. In a Skype interview with ABC News, Lee reported that he is "feeling great."
"All I really want to do is tell you that I'm feeling great," Lee said. "I'm glad I spent that evening in the hospital, and it did me a lot of good. Now I'm home and looking for new trouble to get into. Y'know, the usual."
Lee seemed to brush off the health scare, calling his emergency room visit a mere "check-up".
"I figured a little checkup wouldn't be bad for me. And in fact it turned out to be pretty good, it got me a lot of publicity," said Lee. "I'm feeling good now and I can't wait to get in there and tangle with all the competition."
Lee ended the interview with perhaps the most grandfatherly thing he could say: "It's nice to know that somewhere in the world there are still people who care about what I say or do."
Don't you think we should call him more often?
Lee is reportedly back to his regular schedule of meeting fans and traveling this weekend.
Stan Lee's most recent headlines had nothing to do with his health. Lee came under fire last month from his former nursing company, accusing the comic-book creator of shocking misconduct ranging from asking for help "gratifying" himself in the shower to walking around nude while nurses are present.
Source: Read Full Article