The 1 Royal Fashion Rule Queen Elizabeth and Kate Middleton Regularly Break That Meghan Markle Never Did
Before Meghan Markle stepped down as a senior royal, what she wore was a hot topic. At times that was because she was wowing fans in an incredible outfit and other times because experts were noting what royal fashion rules she was breaking.
The first fashion protocol Meghan went against in public is when she and Prince Harry announced their engagement in November 2017. The press noted that wasn't wearing pantyhose for their photocall, which is said to be Queen Elizabeth II's "hard, steadfast rule." That's just one example of the many times the Duchess of Sussex ripped up the royal fashion rule book. However, Meghan never broke one of the oldest rules that others, including the queen, have.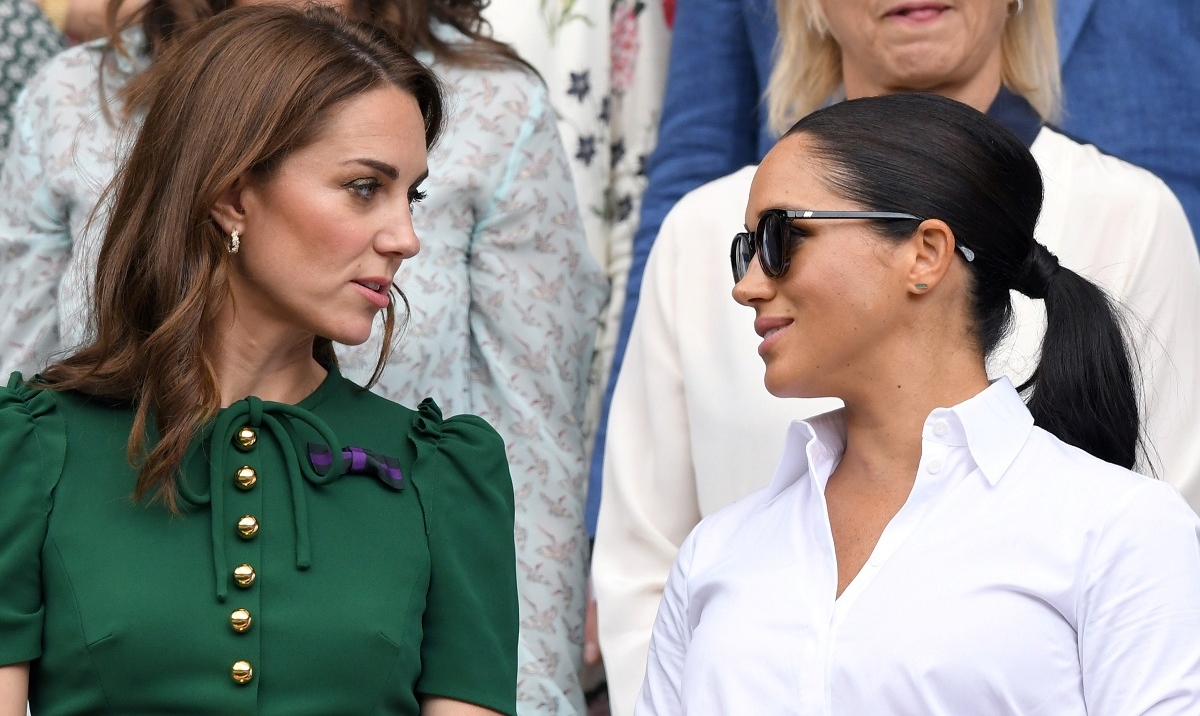 700-year old rule bans royals from wearing this
According to the Express, there is a 700-year-old rue that bans members of the royal family from wearing fur. In the Fur Act of 1337 King Edward III banned anyone, even royals, from wearing fur as part of their outfit.
Many royal watchers are surprised by the rule since Queen Elizabeth has been photographed on more than one occasion wearing fur herself. However, the publication did note that some state events such as the opening of Parliament require the monarch to be dressed in fur, despite the ancient law.
Queen Elizabeth has stopped wearing it but other royals have broken the rule
The queen isn't the only senior royal spotted wearing fur on occasion. Kate Middleton has also been seen wearing it.
"For Christmas with her parents in Berkshire, she repeated her chestnut brown Hobbs 'Celeste' coat with a jaw-dropping red fur scarf," Daena Borrowman, the Marketing Manager at jewellerybox, said about the Duchess of Cambridge's 2016 attire.
Princess Anne and Prince Charles' wife, Camilla, have also broken King Edward's rule and donned fur in the past.
Following some backlash over the last few years, the queen's royal dresser Angela Kelly announced in 2019 that the monarch stopped wearing any new clothes featuring real fur. Designers are now instructed to use faux fur instead and began removing real fur from some of the queen's favorite outfits such as mink from a much-loved coat. The queen's guards though still wear bearskin hats.
Why Meghan has never worn fur
As for Meghan, she has never been photographed wearing fur before or after joining the royal family.
The Duchess of Sussex's former agent, Gina Nelthorpe-Cowne, who worked with Meghan before she married Prince Harry, said that Suits star refused to wear or promote fur on ethical grounds. PETA and other animal welfare organizations have praised Meghan for that.
Moreover, Harry's wife previously revealed that when it comes to leather she prefers to wear vegan leather. "Personally, I love cropped pants in vegan leather," she said per The Telegraph.  
Source: Read Full Article