The Soulful Soundtrack To 'A Star Is Born' May Be All You Listen To This Fall
If you've been eagerly awaiting the movie, chances are you've already streamed "Shallow," from A Star Is Born a few dozen times. The bad news is that the full soundtrack won't be available before the movie comes out. But the good news is that the soundtrack will be out the same day that A Star Is Born hits theaters. So, as of Oct. 5, you can listen to it on repeat after seeing the film — or before, if you don't mind the spoilers. The A Star Is Born soundtrack will be streaming on all major music streaming platforms, such as Apple Music and Spotify, and you can even pre-order the album now so you don't forget.
The soundtrack contains a whopping list of 34 songs and bits of dialogue, making it a must-have for any fan. But one of the things that makes the soundtrack so special is the team behind the songs.
Given how Lady Gaga writes her own music, her role in penning the songs for the film was big as well. Entertainment Tonight reported that Gaga had an A-list team of writers, including Miike Snow's Andrew Wyatt, Julia Michaels (who has shifted from writing hits for pop stars to becoming a pop star herself in recent years), Justin Tranter, Mike Ronson, Anthony Rossomando, Lori McKenna, and more. Entertainment Weekly also reports that Gaga also reunites with previous collaborators: her Born This Way and Artpop producer Paul Blair in six songs and songwriter Hillary Lindsey, who co-wrote some of the songs for Gaga's 2016 country-pop album Joanne.
As far as Cooper's songs, Refinery29 reports that alternative country-rock artist Jason Isbell pens one of the songs, called "Maybe It's Time." But the most recurring writer for Cooper's songs is Lukas Nelson, who is Willie Nelson's son in addition to being an accomplished artist in his own right.
In an interview with Rolling Stone, Nelson explained that after seeing him perform at Desert Trip as Neil Young's guitarist in 2016, Cooper decided to hire him as a music consultant, but afterwards decided to have Nelson have a larger role in the film by having him and his band Promise of the Real to be his backing band in the film.
"He looked at me and said to himself, 'I want this guy to teach me how to present myself as a musician in this movie," explained Nelson to Rolling Stone. But his role went beyond that plan, with Nelson penning many of the songs Cooper sings in the film, including "Black Eyes," "Out of Time," and "Too Far Gone."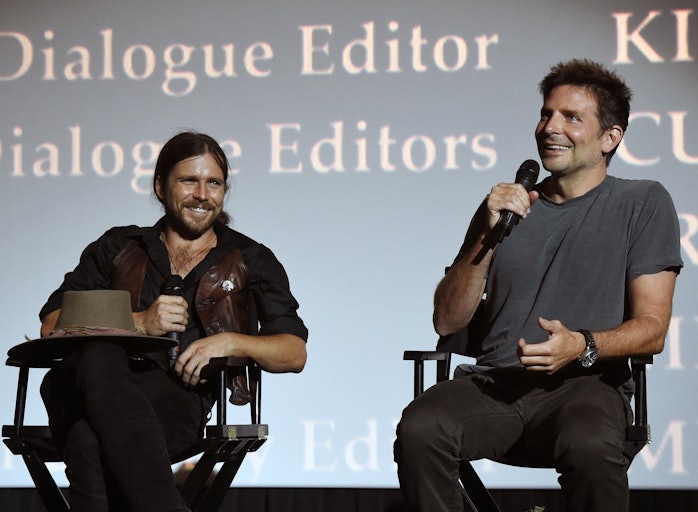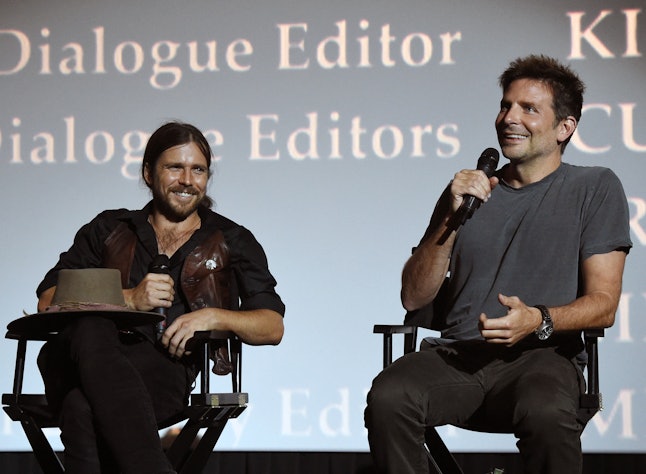 Nelson also writes a few songs alongside Gaga, including the Cooper/Gaga duets "Music to My Eyes" and "I Don't Know What Love Is." In an interview with CMT, Nelson revealed that Gaga enjoyed working with him so much that they became good friends, and Gaga ended up performing backup vocals in "Find Yourself" off Nelson's band Promise of the Real's latest album. "She's just a gem of a human being, one of the best musicians of all time and a great singer," said Nelson to CMT.
From looking at the soundtrack's credits, it's clear that Cooper wanted the music in the film to be as authentic as possible, written by some of the best songwriters in the music industry.
Source: Read Full Article