There's An Entire Line Of Halloween Dog Toys At Target & They're Adorably Spoopy
Just in time for the Halloween season, BARK has debuted a new line of Halloween dog toys for Target called "Haunted Hounds." Even the name is cute! This limited collection will be available now through Nov. 4 in stores and online. You're not going to want to miss this adorable collection of toys, because in this collection, lies a Halloween decoration opportunity you might not even realize. If you're like me and you're very choosy with dog toys because they're always strewn around your house, you're going to love the adorable kitschy spook of this collection. If you don't buy a single Halloween decoration for your home, get your dog a few of these toys and your home will be decorated in no time. Who doesn't want fuzzy mummies and friendly bats hiding between couch cushions and sprinkled across the floors? Let your dog do the decorating and spruce up their soggy plush toy collection with these limited items.
Here I've rounded up a few of my favorite items from BARK's collection. You can check out the rest of the collection online, or in stores. The entire collection includes ten different toys, all plush and all based on different silver screen monster movies. The pieces range from $6.99 to $8.99 and already have a slew of positive reviews online. Just make sure you get there soon, as with all limited lines, there's a limited amount of supplies, so you don't want to miss your chance to stock up. Oh, and if you haven't already picked out a costume for your pup for Halloween, you have even more of a reason to get your tush to Target ASAP. LOL, as if you needed an excuse.
Ravens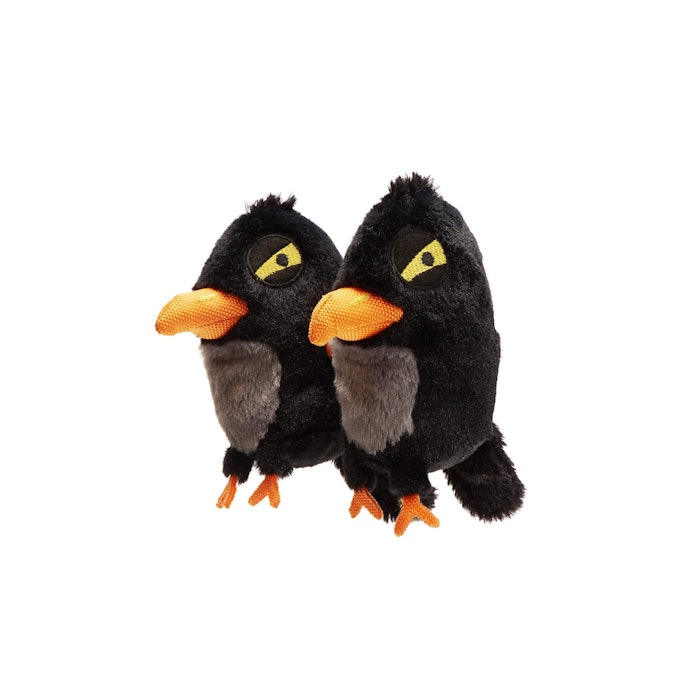 Raven Two-Pack
$8.99
Target
These two squeaky birds are attached by a little bungee cord so your pup can interact with this toy in a variety of ways: fetch, tug of war, or two pup play. Or you could just prop this toy up on your bookshelf and use it as your own Halloween decoration, because #lifehack.
Spider Toy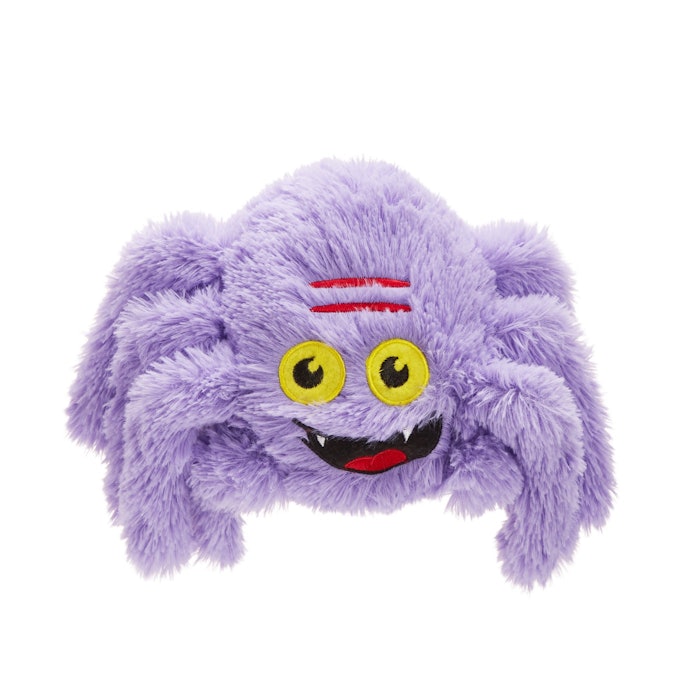 Ravenous Rupert
$8.99
Target
This toy is extra soft but totally sturdy. Even your most ravenous pup will be entertained by this fluffy spider and all of its legs.
Mummy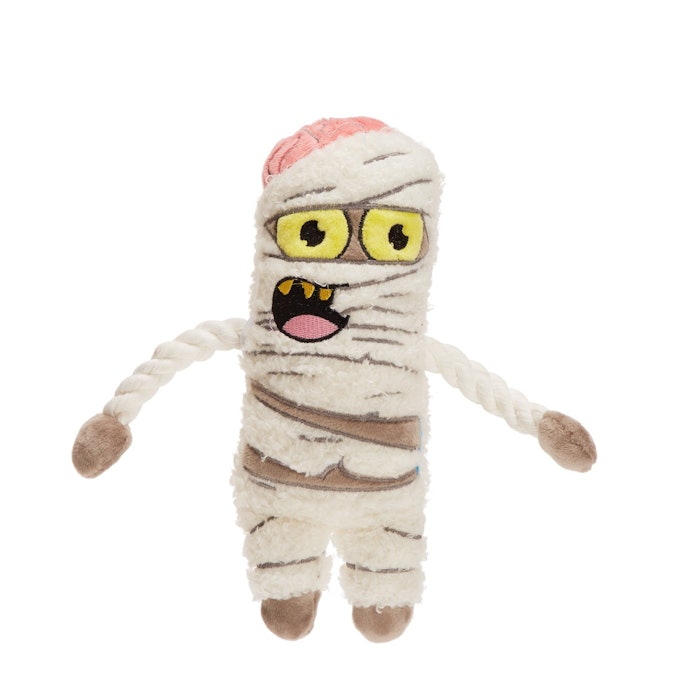 Grunt The Mummy
$8.99
Target
Your pup can play with this mummy all day and it will never unravel. This plush squeaker toy is perfect for cuddling, but also includes two rope arms for tugging.
Bat Pack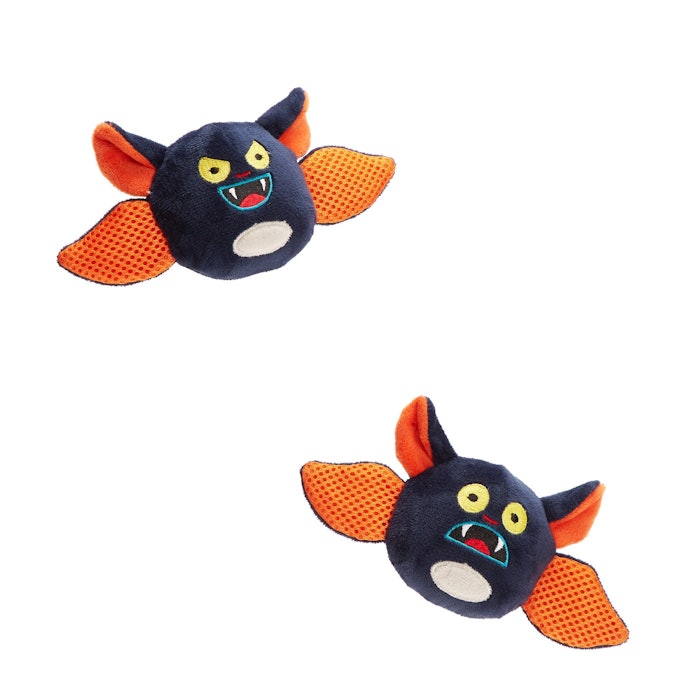 Bat Pack
$6.99
Target
This is the perfect pack for a game of indoor fetch. Throw the bats in all directions and tire your pup out on a rainy day inside. If you have an extra-small pup, you can put the bats in their dog bed as tiny cuddle buddies.
Witch's Boots Tug Toy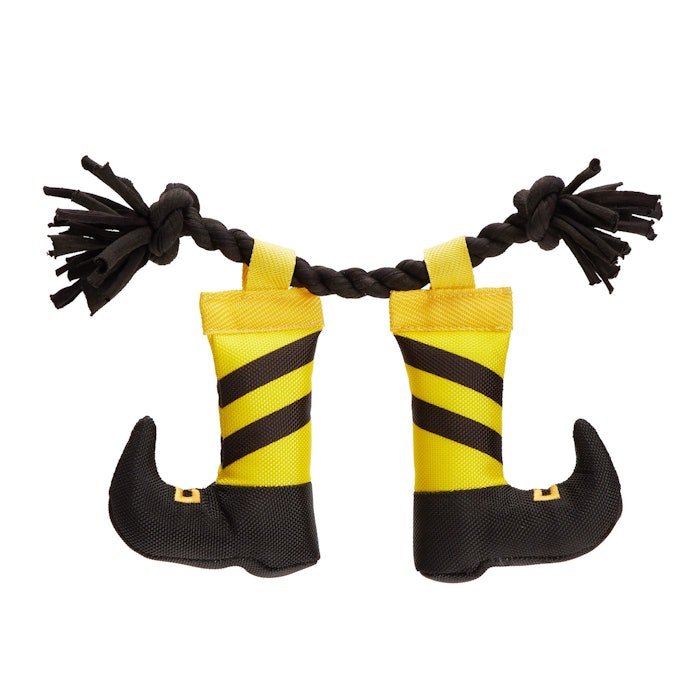 Bewitching Boots
$8.99
Target
These witches boots make for the perfect tug toy for two dogs. Each boot has its own squeaker so both dogs get all the same thrills.
Candy Corn Toy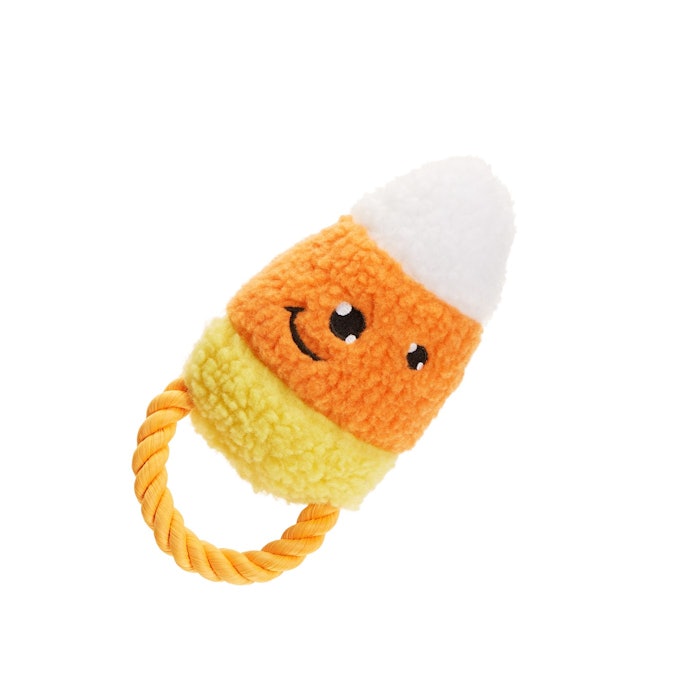 Cornel The Candy Kernel
$6.99
Target
This tug-of-war toy is also a great cuddle buddy for a small pup. They can chew on the soft rope alone, or fight you for it depending on their mood.
Source: Read Full Article