By The Time You Read This, One 'Queer Eye' Couple Will Have Some More BIG News
Spoilers ahead for Queer Eye Season 2, Episode 2. Tom and Abby of Queer Eye Season 1 are the reigning fan-favorite couple of the hit Netflix makeover series. But upon the release of the new season, though, it looks like they might have some competition. Because the love story between movie buffs William and Shannan from Season 2 of Queer Eye is definitely rom-com material. And that means that Queer Eye aficionados have to be dying for a post-show update on how they're doing.
Shannan reached out to Jonathan, Karamo, Tan, Antoni, and Bobby because 41-year-old William needed help. His fluffy hair overtook his "gorgeous face," in the words of Jonathan, and his self-confidence was lacking. The two things he knew for sure, though, was that he loved sci-fi films and loved Shannan even more. After being with her for three years, he knew he wanted to spend his life with her, he just didn't know how to express it. And that's where the Fab Five comes in.
Struggles and clutter aside, upon walking into their rural Georgia home, the strength of their relationship is evident — even if most of their furniture came from Shannan's first marriage. (Yikes.) The walls are covered in signs that she and William are meant to be, including landscape paintings they created together. And so he could see it every morning, William had push-pinned a love note from Shannan, complete with a kiss stamp, to his bathroom wall. "She left that in my pillow and I didn't want to lose it," he says to Jonathan on the show.
After sending Shannan away for a week, the Queer Eye guys get to reconstructing William from the inside out, and that includes prepping him for the ultimate marriage proposal — ring shopping and all. The transformation is truly magical, and after simply changing outfits and getting a fresh cut, William seems more confident. And although he's extremely happy and thankful for the Fab Five's work, it's obvious that he's eager to be reunited with Shannan, which makes the moment that much sweeter when he finally greets her (with roses, of course) at the door of their new life together.
Fast forward to the present, and it seems that they are still as in love as ever. By the looks of their respective Instagram pages, William and Shannan do a lot of adventuring together, trying new restaurants and visiting festivals. They're admitted sci-fi nerds and yep, they're still not afraid to show it.
When they're not indulging their movie fantasies, they're doing what lots of other couples do together: drinking coffee, cooking, and going for the occasional hike.
Look at William rocking his Queer Eye-approved specs!
And after much anticipation, it looks like the wedding is still on. Each half of the lovely couple recently shared posts counting down the days until their upcoming beach ceremony.
It's set to take place on June 16 — the day after Queer Eye Season 2 premieres on Netflix. A coincidence? That's unlikely, because William mentioned inviting the guys while filming, and they seemed pretty excited to attend. It's quite possible that they're just waiting for the word to get out so they can take all the celebratory selfies with the Queer Eye cast without having to hide them. Wouldn't you want the same?
Imagine a William and Shannan wedding edition of Queer Eye: Jonathan would show up wearing his staple look — a crop top; Tan would look polished as always; Karamo would likely be in a fancy bomber; Bobby would be passing out hugs; and Antoni would give the most precious toast to yet another Queer Eye success. And of course, everyone would cry.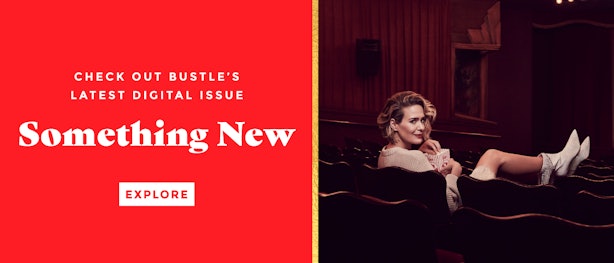 Source: Read Full Article