Tom Brady Has Kicked-Off a New Diet Trend That Many NFLers are Getting Behind
We picture football players gorging themselves on hearty meals. The truth is, many professional football players are shying away from heavy eating, in favor of a new way to fuel the body. Leading the charge is quarterback Tom Brady. Find out how Brady is starting a new diet trend among NFL players, ahead.
Tom Brady is a trendsetter
When Brady does something new, people pay attention. | Tom Brady via Instagram
"These guys are coming in lighter, and it's not by accident," Matt Hasselbeck, NFL quarterback, told the Boston Globe. "I think it's because they're seeing the success that Tom's having and the longevity. He's a trendsetter." Hasselbeck is right. Brady's healthy lifestyle makes his game better, something any NFL player is after.
Hint: Tom Brady's diet is crazy.
Brady's diet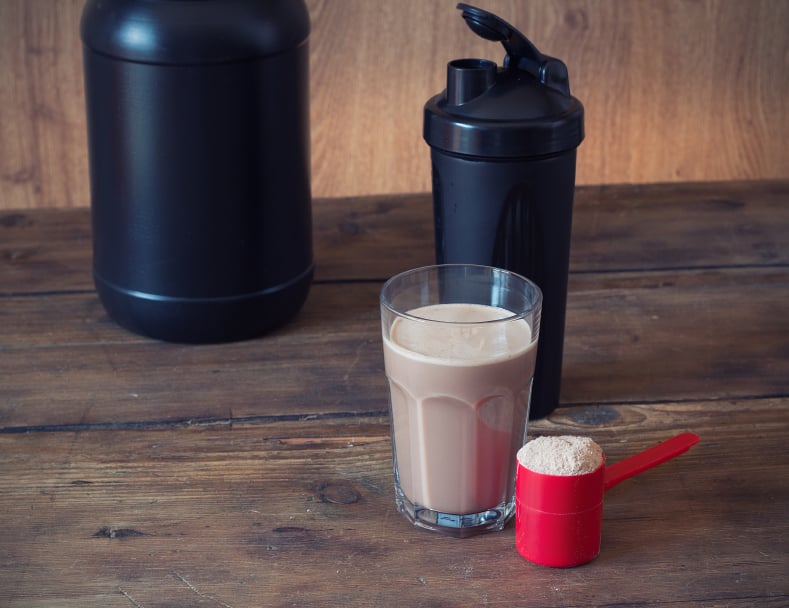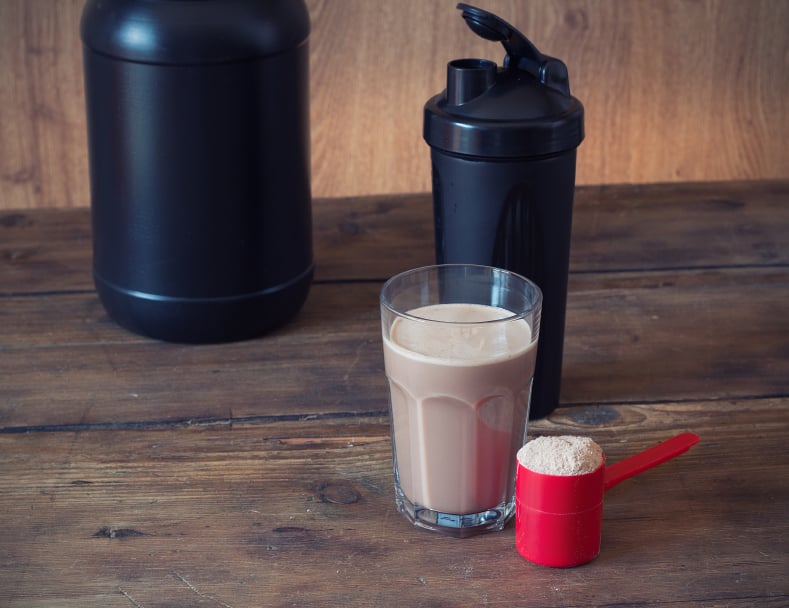 Protein shakes are key to Brady's diet. | Source: iStock
Tom Brady's sticks to an alkaline diet, meaning he consumes anti-inflammatory foods. Brady consumes lots of protein shakes, electrolytes, and water throughout the day. Learn more about his eating habits, here. Brady promotes his way of eating through his book, The TB12 Method: How to Achieve a Lifetime of Sustained Peak Performance.
Hint: Changing his diet helped this athlete lose 10 pounds.  
Russell Wilson
Russell Wilson's diet is similar to Brady's. | Rob Carr/Getty Images
A fellow athlete, Russell Wilson, takes up a similar diet to Brady's in the offseason. Wilson "dropped 10 pounds […], avoiding all yeast, mold, dairy, and gluten," according to the Boston Globe. "It allows you to wake up feeling good, feeling strong," Wilson told ESPN of his diet. But his diet isn't always a breeze. "I love food. […] So for me, I have to be really conscientious of what I eat."
Hint: One QB is practically a vegan.
Aaron Rodgers
Despite playing in America's Dairyland, Aaron Rodgers is dairy-free. | Rob Carr/Getty Images
Quarterback for the Green Bay Packers, Aaron Rodgers, doesn't eat dairy. He eats "more of a vegan diet with some red meat at times and some chicken," Rodgers told ESPN. "I've done a lot of research and talked with Adam Korzun, our [team] nutritionist, and some other friends around the league about how I can extend my career and how I can be and feel healthier," Rodgers added. We're guessing Tom Brady is one of the "friends" Aaron is referring to here.
Hint: Going against the team's wishes, this quarterback drops weight.
Marcus Mariota
Marcus Mariota lost over 10 pounds on a similar diet. | Jamie Squire/Getty Images
Another quarterback who is following Brady's lead is Marcus Mariota. Against the team's advice, he drops 10 to 15 pounds in the offseason, according to ESPN. "I was looking to cut weight so it can help me be explosive and be able to move around," Mariota said. Mariota, Rodgers, and Wilson are all trimming down to increase their agility and staying power in the league, much like Brady.
Hint: This player's nickname is the '300-pound vegan.' 
David Carter
David Carter was the first active NFL player to go vegan. | Harry How/Getty Images
"I was playing a professional sport where you're supposed to be touted as one of the strongest guys, the world's top athletes and all this, but [I was] taking high blood pressure medication…painkillers, anti-inflammatories….a long list,' David Carter told CNBC Make It. After watching a documentary — Forks Over Knives — Carter changes his ways. He now eats a plant-based vegan diet. Sound familiar? Tom Brady follows a mostly plant-based diet.
Hint: Brady is happy to offer players tips.
Brady offers advice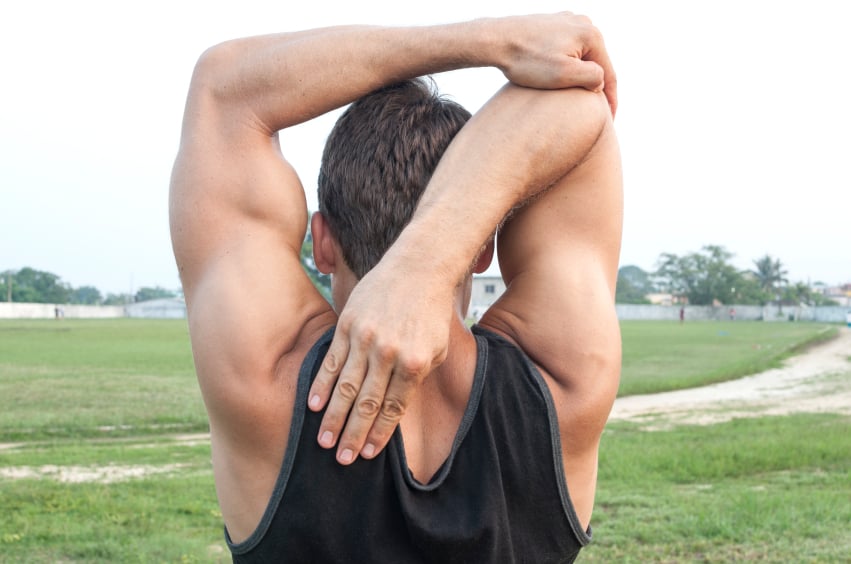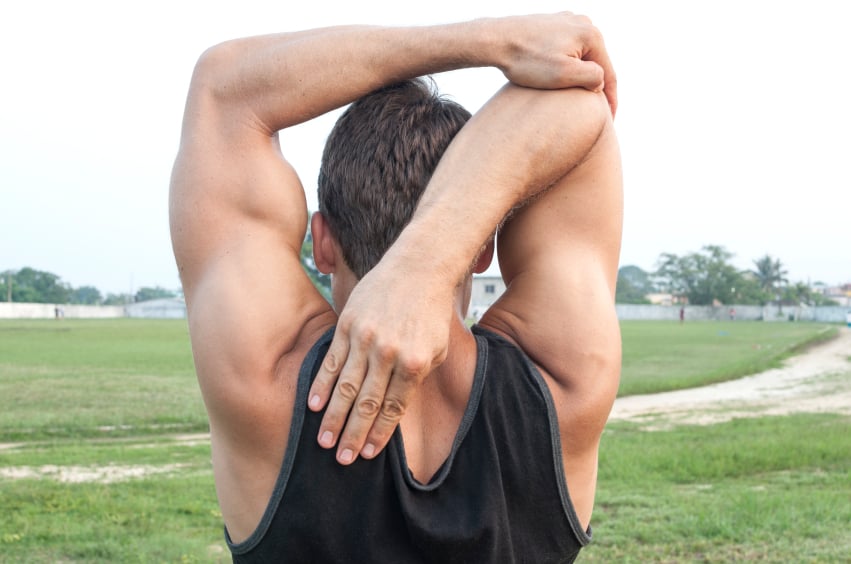 Stretching is key to preventing a lot of mucsle tears. | iStock.com
Brady, the poster boy for an alkaline diet and flexibility training, offers advice to other players. "I feel that's part of my responsibility as a player to do that to other players who may want to seek the same thing, so it's been a really enjoyable part of my career," he told the Boston Globe. Players try to emulate Brady's success. "I think Tom sets a good example […] he has kind of set the standard for taking care of your body," Rodgers told People.
Check out The Cheat Sheet on Facebook!
Read more: I Ate Like Tom Brady for a Week and It Changed the Way I'll Diet Forever
Source: Read Full Article