How Tonya Harding Deals With That Lifetime U.S. Figure Skating Ban
There's plenty of history that precedes Tonya Harding's path to the upcoming season of Dancing With The Stars, especially after last year's I, Tonya brought a renewed interest to the former athlete. So does Tonya Harding still ice skate?
The answer is yes — Harding told ABC News that the ice is still a place that feels like home. "I mean, this is my sanctuary, and I don't have anything to escape from anymore, but I just love it so much," she said of the ice earlier this year. And according to the outlet, she's still coached by the same person who was her coach at the 1991 U.S. Figure Skating Championships, Dody Teachman.
According to Teachman, she's just as capable as she ever was. "She's still a powerhouse. She's doing huge doubles, and she can still spin, and, you know, we're working on a little program for her, just so that it's something she can come in and practice," Teachman said, according to the same ABC article. "She still loves to skate and that was something that really was in her blood." The continued interest in time on the ice comes years after a scandal that rocked the figure skating world, and landed Harding with a lifetime ban from the U.S. Figure Skating Association.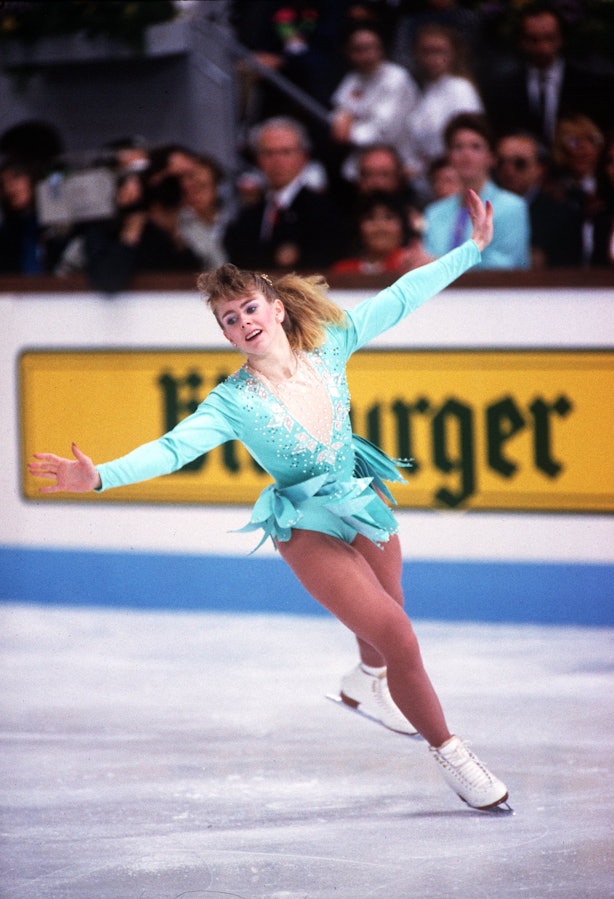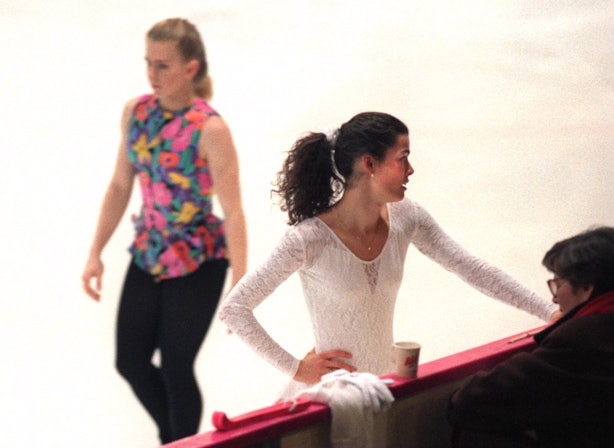 Though skating likely never left Harding's life completely, it does appear that she recently rejuvenated her interest and passion for the sport. Despite the fact that she'll never be able to professionally skate again, or even try her hand as a coach in a competition, she said in another Entertainment Tonight interview that she couldn't stay away from it for long — she was itching to get back to it when she felt like something was missing from her life.
"I went back to skating a year ago because … there was just something missing, you know?" she told Entertainment Tonight during a Dancing With The Stars rehearsal, as she became emotional. "And obviously I have my son, and nothing is missing from that, but there was just something about me. I wanted to do more. And when I had got that call, like now, I started crying."
This season of Dancing With The Stars is an all-athlete year, and the cast of competitors also includes breakout Olympic star Adam Rippon, as well as basketball legend Kareem Abdul Jabbar, so Harding has her work cut out for her. Hopefully, this competition features far less controversy than Harding's last.
Source: Read Full Article