Twitter Calls Out Austin Butler Over Using 'Elvis Voice' in 2023 Golden Globes Speech
Butler reacted to the discourse over his apparent voice change — and what he had to say was surprising.
Austin Butler spent three years in the world of Elvis Presley to play the King of Rock and Roll in Baz Luhrmann's "Elvis," including nailing the music icon's deep voice.
Although filming wrapped back in March 2021, fans believe Butler's "Elvis voice" has stuck with him. And after the 2023 Golden Globes, the Internet became even more convinced that the actor is still using his "Elvis voice," with many viewers taking to social media to call out Butler.
While accepting the award for Best Performance for an Actor in a Motion Picture — Drama, the 31-year-old sounded just like his character in "Elvis," according to fans, who don't seem to be fond of Butler's voice, and poked fun at it on Twitter.
"it would've been hilarious if austin butler switched off the elvis voice mid-acceptance speech for the award," a user wrote in a viral tweet, adding, "maybe he's saving it for the oscars."
"Have we checked on the hypnotist that's holding Austin Butler in a perpetual Elvis voice trance?" a person joked, to which another quipped, "Okay now who is gonna award Austin Butler an exorcist to get this Elvis voice outta him."
"Austin Butler has one more chance to shut the Elvis voice off I swear to god," another added.
One user joked that she "need[s] to know if austin butler is doing the elvis voice for DUNE 2," referring to the Warner Bros. sci-fi sequel, in which Butler will star.
See more reactions in the tweets, below!
Meanwhile, after Butler accepted his award, the "Once Upon a Time in Hollywood" star answered questions in the press room, where he was, unsurprisingly, asked whether or not he believes he's still talking like Elvis.
"I don't even think about it," Butler told reporters. "I don't think I sound like him still, but I guess I must, because I hear it a lot."
"I often liken it to when somebody lives in another country for a long time," he added. "I had three years where that was my only focus in life, so I'm sure there's pieces of him in my DNA and I will always be linked in that way."
The day after his win, Butler received a SAG Award nomination for his performance in "Elvis," earning a nod for Outstanding Performance by a Male Actor in a Leading Role. He is also predicted to receive an Academy Award nomination.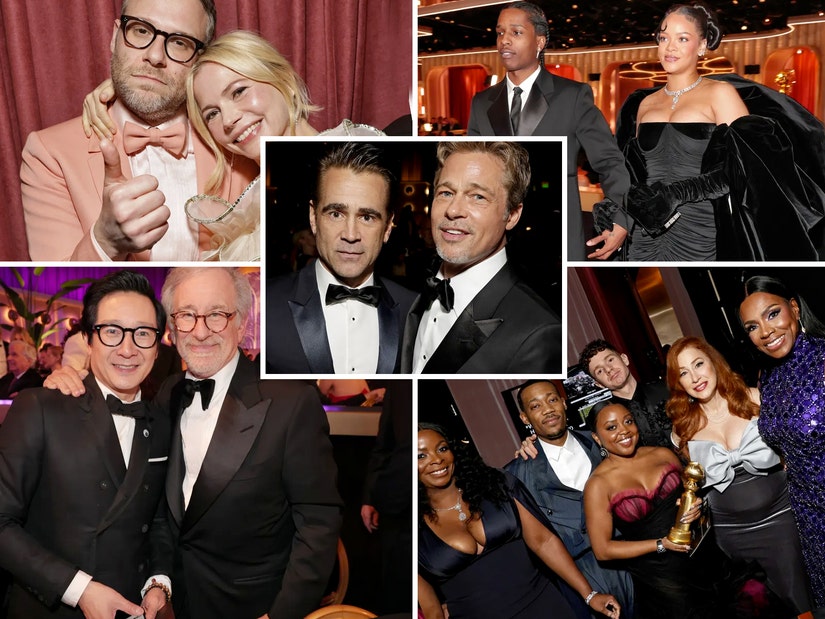 Source: Read Full Article