Why 'Vida' Could Break More Barriers for Latinx Representation in Season 2
Starz's new half-hour drama, Vida, tells the story of two Mexican-American sisters, both living away from home, who are brought back to their East Los Angeles roots after a family tragedy. Season 1 is set to end on June 10 after just six episodes. While there's no word from the network on its future yet, if Vida returns for Season 2, there's definitely more story to be told.
According to The Hollywood Reporter, Vida was inspired by a short story by Richard Villegas Jr. While a short story might not sound like it contains enough material to spin into an entire TV series, showrunner Tanya Saracho says there's ample substance in the subject matter. As discussed in an article from The Wrap, Vida Season 1 deals with "gentefication," or the gentrification process unique to Latinx neighborhoods, where wealthy Latinx community members return and wind up displacing the poorer Latinx people living there. The Wrap reports that Saracho commented during a Television Critics Association panel, "When you open up that can of worms of us gentrifying our own, there's a lot of story there." (And the network is making it easy for viewers to check out the series — the first episode of Vida is streaming for free on the Starz website.)
In February 2018, before Vida premiered, Variety reported that Saracho had signed a three-year deal with Starz. So regardless of Vida's future, the network is committed to working with the show's creator. Carmi Zlotnik, Starz's president of programming, spoke highly of Saracho and her work in a statement released to Variety. "Tanya Saracho's unique voice brings a fresh and real perspective to Latinx programming," Zlotnik said. "We're thrilled to have an overall deal with this tenacious playwright-turned-TV writer/executive producer who doesn't pull any punches when bringing these characters — who are not usually seen in mainstream media — to life."
The series is already making history with TV's first all-Latinx writers' room, as reported by Vulture. When it comes to ratings though,Vida isn't smashing any network records at the moment. In fact, according to the numbers at TVSeriesFinale.com, Vida is the lowest-rated series on Starz this year, with just a slim .03 rating in the 18 – 49 demographic. To put that in perspective, Starz's hit Outlander averaged a .26 rating during its first season, a number that jumped to .32 in the most recent Season 3.
However, TVSeriesFinale.com also points out that as a premium cable network, Starz isn't as beholden to high ratings as commercial networks are. While ratings have been soft, reviews for Vida have been overwhelmingly positive. On Rotten Tomatoes, the series' first season has a 100 percent fresh rating. In one review, Jen Chaney of Vulture praised the writers behind Vida for making the show's sensitive subject matter feel personal without being too preachy. "The writers and directors are so attentive to telling personal stories that shine a light on broader social issues," she writes, "as opposed to approaching their narrative the other way around. They pay attention to details in a way that magnifies subtext without pumping up the font too large."
Talking about her excitement at the chance to show a different side of Latinx culture, Saracho told Collider, "If you look at what's in the landscape right now, it's very stuck in its lane, and I love that we have no lanes. There's no road. There's nothing. We start off somewhere and it just detours, regarding the characters. I love that!" When it comes to unpacking the complexities of Latinx life in Boyle Heights, LA, Saracho certainly seems to have more stories than can fit in a three-hour first season. Fans will likely be clamoring for Starz to order Vida Season 2 soon.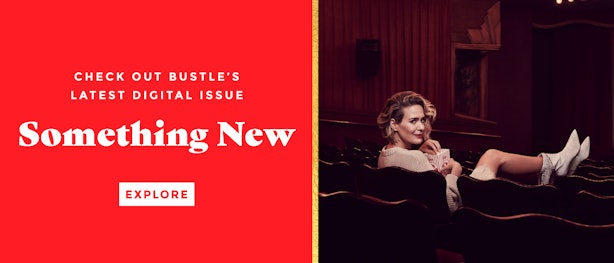 Source: Read Full Article