What Blake Lively And Ryan Reynolds' Body Language Really Says About Their Relationship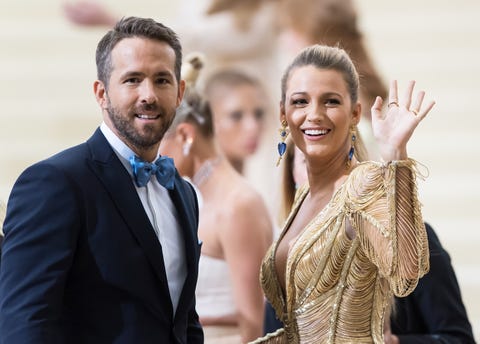 If the world's learned anything from Blake Lively and Ryan Reynolds, it's that the couple who roasts each other stays together. Need evidence? They each posted on Instagram for the other's birthdays and hilariously cropped the other out—Blake's post for Ryan's birthday was basically just a photo of Ryan Gosling.
Anyway, you get it. They're goals. Ever since they met on the set of Green Lantern back in 2010, the two seemed destined to grace everyone's social feeds with hilarious content that fans take to mean their relationship is on solid ground.
Still, you never really know, so Jane Greer, Ph.D., relationship expert and author of What About Me?, weighed in and analyzed the couple's body language. Here's what's really going on behind the lovable trolling.
Ryan is super-supportive of Blake.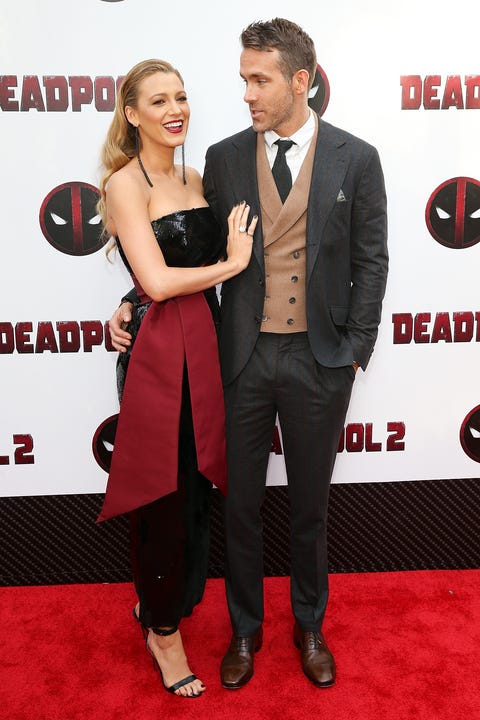 Getty ImagesBennett Raglin
Greer squeezed a ton out of this sweet pose at the premiere of Ryan's film Deadpool 2. She says Ryan is "completely embracing [Blake]," and Blake's leaning on him while looking ahead, so she's knows he's there to support her without having to look over and check.
He's also very attentive. (Swoon!)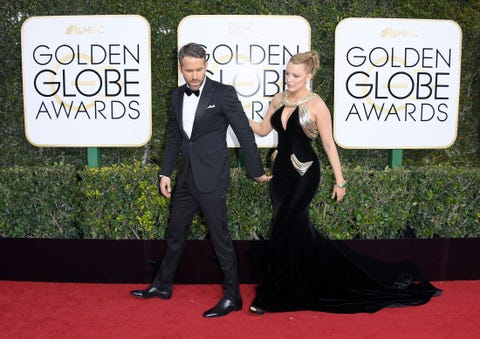 Getty ImagesVenturelli
At the 2017 Golden Globes, Ryan reached back for Blake's hand as they walked the red carpet, which gives all kinds of clues about Ryan's attentiveness. "He's making sure she knows she isn't left behind," Greer says, "he's keeping them connected even though he's walking in front of her." Even though they're not walking in sync, which might normally be a problem, Ryan's body language points to the couple's closeness.
They make time for each other amidst the chaos.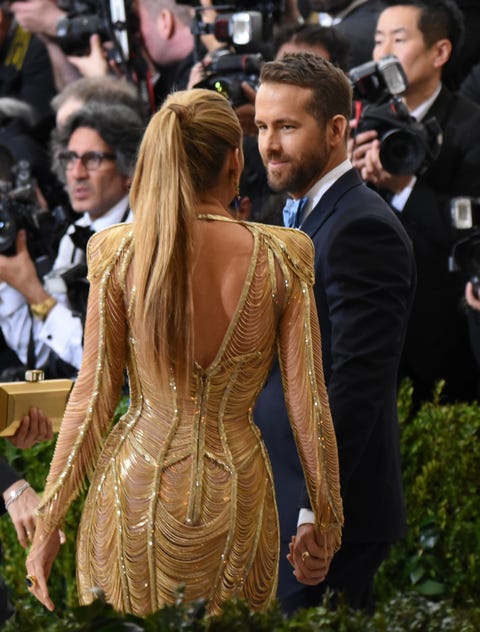 Getty ImagesNoam Galai
The couple maintained their connection in the chaos and excitement that comes with the Met Gala. "They're totally into each other, even in the midst of paparazzi and glamour," says Greer. She can tell because their bodies are facing each other and they're maintaining eye contact.
Ryan's a true gentleman.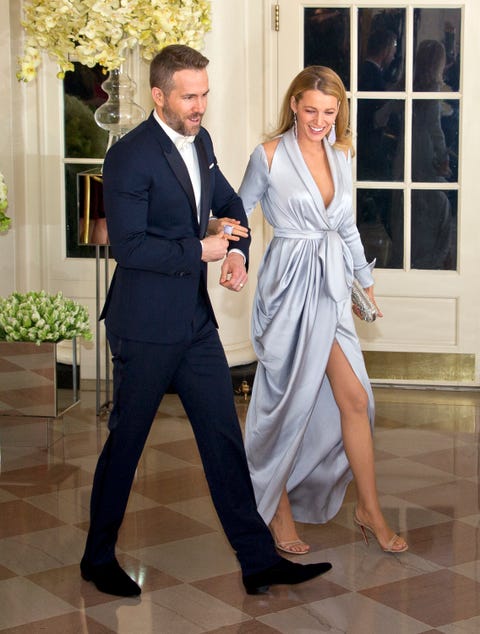 Getty ImagesPool
Literally everyone at this 2016 state dinner held for Canada is good-looking and it's kind of unfair. But I really can't complain because the evening brought us photos of the stunning Obamas AND the Trudeaus, and of course, Blake and Ryan.
The two showed up and showed out in their evening best, all while Ryan made sure Blake was "stable and supported while wearing a gown and heels." Greer called this move "an act of gallantry," saying it's just another example of Ryan giving Blake "all the supports she needs."
Their intimacy is obvious—even in public.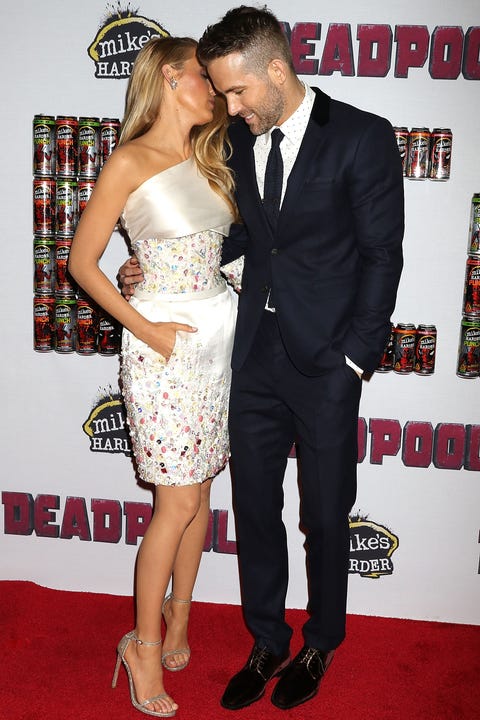 Getty ImagesLaura Cavanaugh
Say it with me now: goals!
Greer says Blake is barely touching Ryan and "she's still having a moment of intimacy by sharing a secret with him alone." It's as if the cameras aren't there at all, and her turning her body toward his further emphasizes "how she is touching him emotionally with her words."
Ryan is actually pretty protective.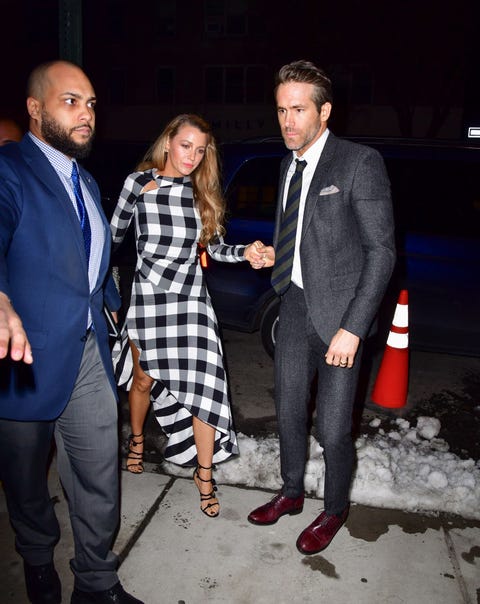 Getty ImagesJames Devaney
Despite the presence of a bodyguard, Ryan is looking out for Blake and taking her hand as she steps over the snowy curb. Greer's take is that "he's alert and being protective." According to Ryan's body language, "no one is going to be bothering her or getting in her way."
These two are seriously devoted.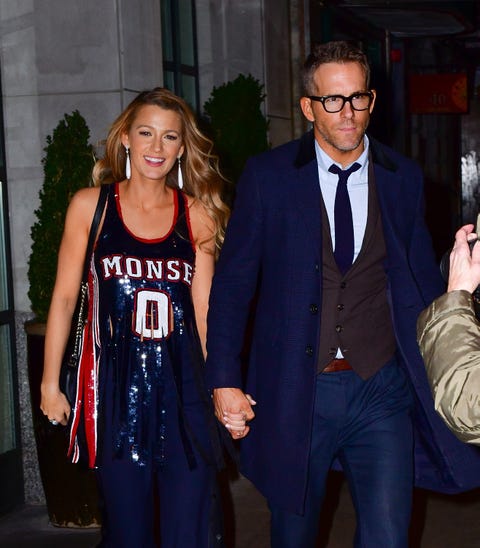 Getty ImagesJames Devaney
This hand-holding moment shows "their private bond and devotion is intact no matter where they are," per Greer. She says the two are showing "their affection and desire for each other" in public, which is major. And if you're not convinced, Blake posted this moment to her Instagram and captioned it: "The balls to my basket." Enough said.
Blake and Ryan lean on each other literally in so many ways.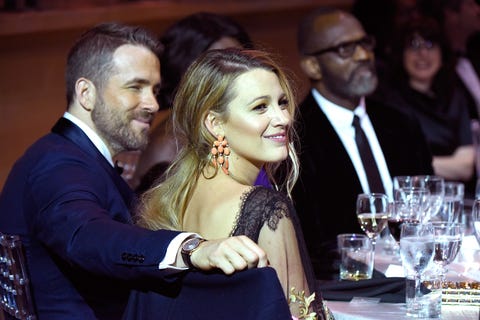 Getty ImagesKevin Mazur
Excuse me while I imagine I'm Blake in this situation… or Ryan, TBH. This casual drape of the arm is screaming things and Greer figured it all out. "[Ryan is] saying he is always there for her and always has her back, figuratively and literally."
These two are all about family.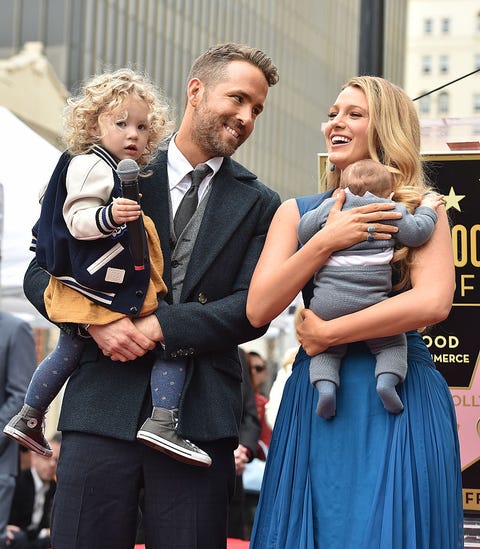 Getty ImagesAxelle/Bauer-Griffin
Ryan's expression says, "Look what we've got!" Greer says this moment is all about family. Blake and Ryan are celebrating Ryan's star on The Hollywood Walk of Fame with their daughters. At the ceremony Ryan said to Blake, "You are the best thing that has ever happened to me," according to US Weekly. And Blake took to Instagram to congratulate her husband writing, "The permanence of your impact is undeniable …Always has been, but now we have a fancy [star] to show for it."
Source: Read Full Article