What Is Morrissey's Net Worth and Is He Still Touring?
Morrissey, former frontman of iconic early '80s band, The Smiths, spent the last 30 years building a sizable fortune, but he's not depending on previous hits to fuel his nest egg.
Morrissey, born Steven Patrick Morrissey, has banked a reported $50 million and continues to record and plans to return to the stage in the coming months. He went solo after appearing for less than 10 years with The Smiths and continued to churn out hits and draw large crowds during world tours. He is picking up where he left off, finally getting to perform in Las Vegas, a residency originally planned for summer 2020.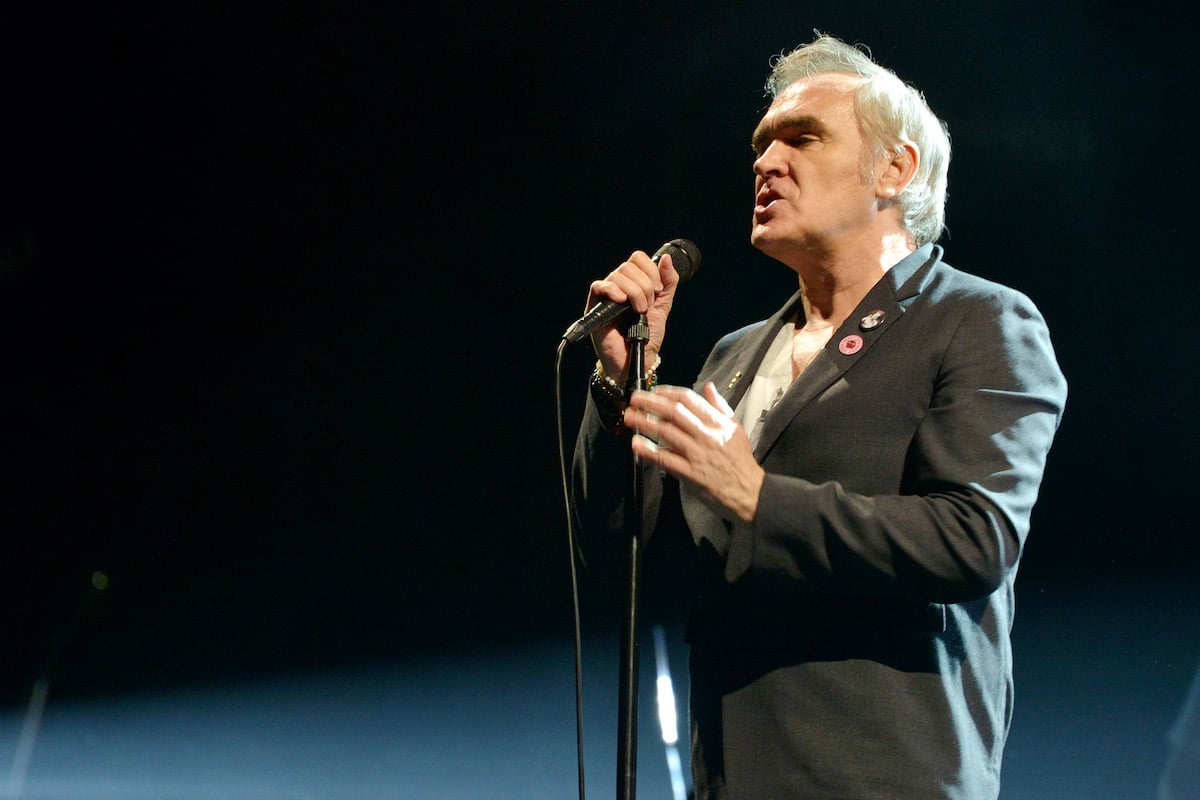 Morrissey plans to return to the stage in August
The pandemic put a lengthy halt to concerts, but Morrissey indicates he plans to return to the stage toward the end of the summer. His first return to live performances appears to be in early May in France.
Morrissey will then head to the U.S. to debut in his Las Vegas residency at The Colosseum at Caesars Palace. His first show is scheduled for Aug. 28. Ticket prices range from about $85 to about $756 each. His residency was originally scheduled to debut from June 26th to July 4th, according to his official website. His show is currently available in Vegas through Sept. 5.
He also released an album during the pandemic. "I Am Not a Dog on a Chain" was released in March 2020 making it Morrissey's 13th solo album release. Pitchfork's review described the album as "Mildly captivating, occasionally repetitive, and frequently ridiculous, the 13th studio album from the fabulous sulk turned red-pill pharmacist is Moz's vision of radical truth-telling."
The Las Vegas residency is a more than a year in the making
The August shows were originally scheduled for the summer of 2020. Tickets went on sale in late Feb. 2020. Las Vegas residencies have meant big bucks for a slew of artists like Britney Spears and Bruno Mars. Mars earned a reported $978,000 per show. Spears was paid $475,000 per show. The Morrissey shows arrive as the pent-up demand for live music reaches a fever pitch as artists finally plan to return to the stage.
The series of shows before Morrissey shared that his record label, BMG, dropped in him in Nov. 2020. "This news is perfectly in keeping with the relentless galvanic horror of 2020," he shared on Morrissey Central. Adding, "We would be critically insane to expect anything positive."
"My three albums with BMG have been the best of my career, and I stand by them till death. Recording them has been a pivotal period in my life, and I thank the previous BMG team and everyone involved for that. It's still important to me to do music my own way, and I wouldn't want to be on a label that dictates so specifically how their artists should behave – especially when the word 'talent' is notably never mentioned."
Source: Read Full Article