Why Is the Royal Family Open About Supporting Ukraine When They Usually Stay Away From Politics?
When Russia invaded Ukraine in late February, a few members of the royal family were quick to go public with their support for Ukraine.
For example, Prince William and Kate Middleton tweeted a message of support for Ukrainian President Volodymyr Zelenskyy and First Lady Olena Zelenska. Prince Charles and Camilla Parker Bowles also visited a Ukrainian cathedral, where the former made a speech condemning the war. Additionally, Queen Elizabeth II has reportedly donated money to help Ukraine.
The royal family usually tries to stay neutral on political topics, so why are they now outspoken about the conflict in Ukraine? Here are possible reasons for this.
Royals do speak out about humanitarian issues
Although royals try to not touch political issues, they do support humanitarian causes. For example, the queen is a patron of the Red Cross in various Commonwealth countries. Other royals also support charities and organizations that help combat poverty and uplift underprivileged people around the world.
The current conflict in Ukraine has already displaced over a million people and killed numerous others. As such, it is likely some royals are seeing this as a humanitarian issue more than a political one.
The war in Ukraine is not a divisive topic in the U.K.
The royal family aims to represent the people of the U.K. as a whole, not just certain demographics, which is why royals try to not comment on politically divisive topics.
However, the war in Ukraine is not a divisive topic in the U.K., which could be why the royal family is comfortable speaking out about it. According to research firm YouGov, over 60 percent of Britons see Russia as a "hostile threat" (up from just 34 percent in September 2021). Additionally, 76 percent of Britons support resettling Ukrainian refugees in the U.K.
Even outside of the U.K., many people around the world are united against the war. From Rome to Tokyo to Sydney, protests have broken out in numerous cities to condemn the attack on Ukraine.
Some royals have spoken out about politics despite criticism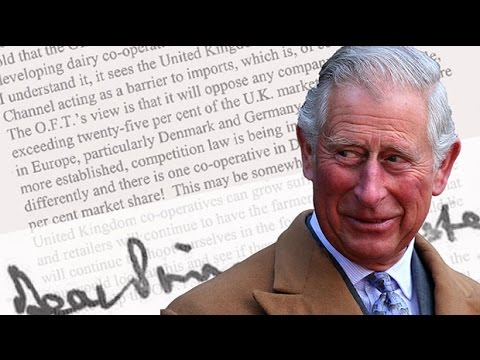 Although royals have to be careful about mixing with politics, some royals have come close to it despite the criticism they receive.
Prince Charles, for example, has famously been political, despite being the next in line to the throne and a future monarch. He is well-known for his support of the environment and has even written many letters to British politicians, including Tony Blair. This has led some people to criticize him for trying to influence the government and accused him of later becoming a king who meddles in politics.
When Meghan Markle joined the royal family in 2018, a lot of onlookers also believed she would be a royal who is outspoken about political topics. During her years as a working royal, she remained relatively quiet. However, since stepping down from her role in 2020, she has moved back to the United States and is now not afraid to share her thoughts on numerous political issues around the world.
Source: Read Full Article