10 Actresses To Forget About In 2018 (And 10 Who Will Replace Them)
Acting is very much a "what have you done for me lately" profession, as countless talented actors and actresses who were applauded for years suddenly disappear without a trace. A lot of it has to do with consistency and being able to build on performances, and not coast on them. It also has to do with new people coming in and doing it better.
Make sure to keep an eye out for half of the actresses on this list, as they will become household names by the end of the year, if not already. They have either caught people's attention with their stellar performances or by landing significant roles in big budget films that will be seen by a wide audience. Regardless, all of these actresses bring something to the table so people should keep an eye on them now rather than inevitably finding out about them later.
As for the other half, there's no ill will toward them — their star has simply just faded. Whether that be through mediocre performances, or being hard to work with, or any number of reasons. They had a great run, but they simply are not as significant as they used to be and should be replaced by new actresses who are hungry for success. Also, number 13 is merely a coincidence and wasn't pre-meditated, although, it could have been made subconsciously.
20 Forget About Lena Dunham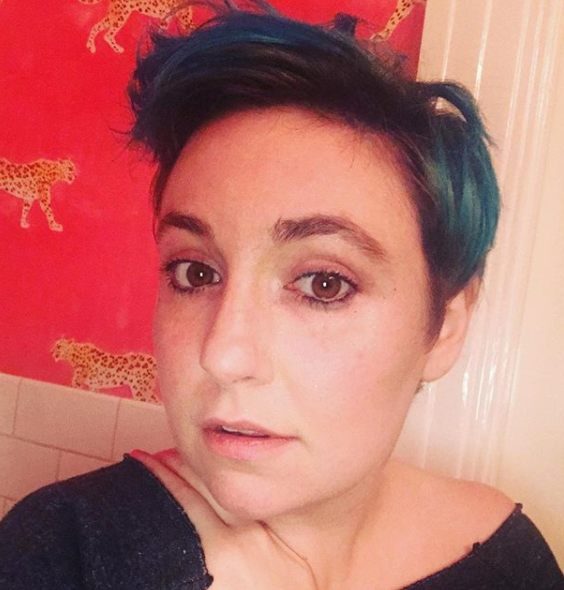 Lena Dunham burst onto the scene with the small, independent film Tiny Furniture that she wrote, directed in starred in. The film caught the attention of popular director Judd Apatow, who loved it so much he tracked down Dunham so he could work with her on a project. That turned out to be the Emmy nominated Girls, and it's basically all Dunham is known for now. Despite a few controversies during it's run, the show was critically praised and a fan favourite before ending last year after six seasons.
Nowadays, all Dunham is known for is upsetting people on both the left and the right. She can't seem to satisfy anyone, and constantly puts her foot in her mouth with questionable comments and statements about a plethora of topics. She is currently adapting the U.K. TV series Camping for an American audience but she's not starring in it. It looks like her acting career is all but over, aside from maybe a guest spot here or there.
19 Look Out For Zoey Deutch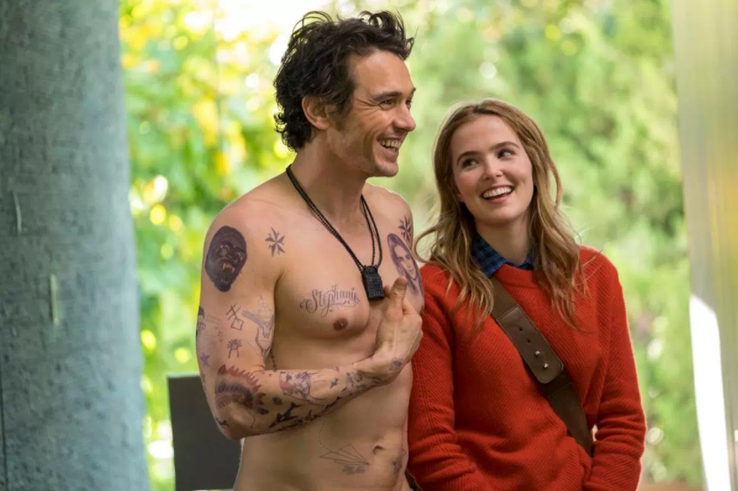 The 23-year-old actress had an impressive 2016 run, and is probably most recognized as the charming girlfriend alongside actors like Zac Efron and James Franco in Dirty Grandpa and Why Him? respectively. She even popped up in Richard Linklater's semi-sequel Everbody Wants Some! in the same role. She not only showcased her funny side but showed glimpses of the performances she could deliver if given meatier roles in more dramatic films.
That didn't take long, as the following year she got her chance to shine in Before I Fall, which many critics considered to be her breakout role, but the stigma of it happening in an adaptation of a young adult novel didn't convince everyone. That led to her powerful and courageous performance in Flower, which showed a different side of Deutch and proved she isn't afraid to put herself out there and take on any role. The film itself was divided by critics, but they all agreed that Deutch's rise has only just begun.
18 Forget About Megan Fox
When people think of Megan Fox, the first thing that comes to mind is definitely not her acting abilities. Yet, she was able to stay in the Hollywood spotlight for a long time with only a few roles here and there thanks to Transformers, where she made a name for herself. After the sequel, she was given the opportunity to carry her own film with a starring role in Jennifer's Body, but it ended up being a flop.
Fox then lost out on further Transformers sequels when she compared director Michael Bay to a dictator when he's on set, and seemingly lost her career in the process. She would go on to have a few minor appearances in films before retreating back to a blockbuster franchise, this time in the Teenage Mutant Ninja Turtle films as April O'Neil. She even had a run on the popular show New Girl for one season. However, she wasn't turning any heads with her performance or delivering anything new, so you won't be missing much if you stop following her career.
17 Look Out For Kathryn Newton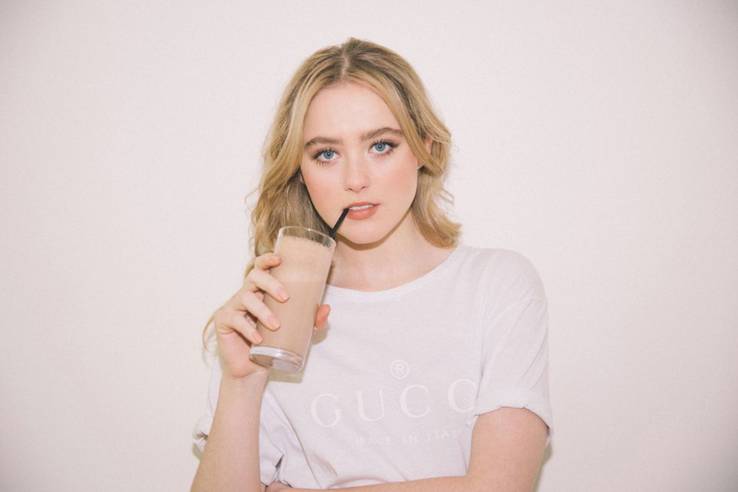 Fans of the CW show Supernatural recognize Kathryn Newton as Claire Novak, a seemingly one-off character like so many others on the show, who would go on to be so much more, appearing in six episodes before earning a leading role in the spinoff show Wayward Sisters. She's proven to be more than just a bad ass monster killer, too, as she's continued to show off her range as an actress, appearing in the heartbreaking Oscar-nominated Three Billboards Outside Ebbing, Missouri and the hilarious comedy Blockers, where she showed off her comedy chops.
She'll be joining a blockbuster, and potential franchise next year in Detective Pikachu, putting more eyes on the young actress and showing a wider audience her talent. With a successful TV career, and soon to be film career, Newton is quickly becoming one of Hollywood's newest stars who will dominate the big and small screen for a long time to come.
16 Forget About Katherine Heigl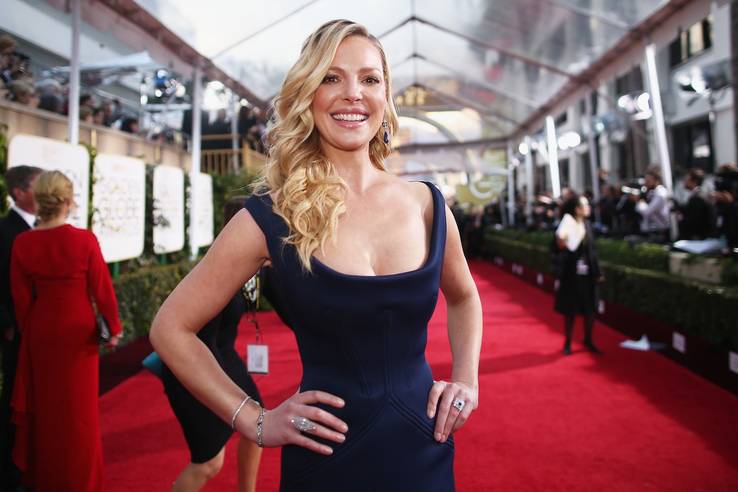 It feels like not too long ago when Katherine Heigl was tapped to be the next big movie star, only to see her career crumble after each movie and every time she opened her mouth. Heigl put herself on the map with an Emmy award winning performance in 2007 for her role on Grey's Anatomy, only to shoot herself in the foot when she withdrew her name from consideration the next year because she felt like the material didn't warrant a nomination. She would then go on to star in Knocked Up, a box office and critical success, only to piss everyone off involved with the film when she called it s*xist.
Heigl would go on to star in a few more films after that, but they never broke the bank or left fans wanting more. Being labeled as difficult to work with didn't help the matters either, and Heigl slowly but surely faded from the spotlight. She is about to make her return to television as a series regular on Suits, but just like that show, it's time to move on.
15 Look Out For Beanie Feldstein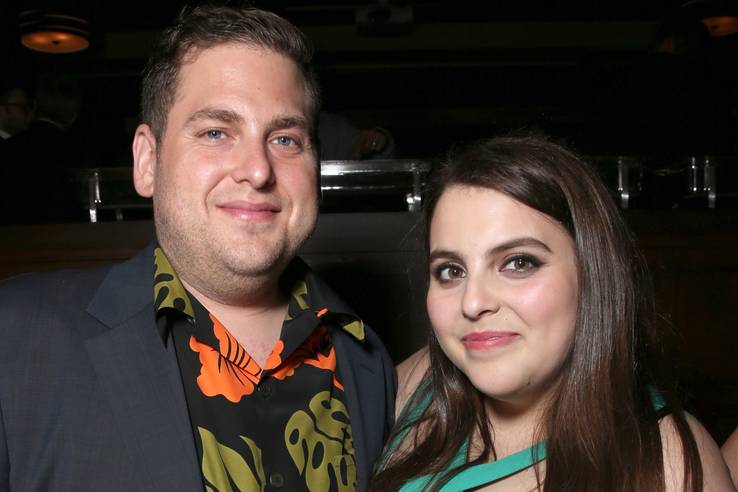 If anyone needs any convincing that Beanie Feldstein is full of untapped potential, look no further than her brother, Jonah Hill. The world has seen very little of Feldstein at the moment, but she has shined in the small amount of time she's been given. She showed everyone that funny runs in the family, with a show-stealing performance in Neighbors 2: Sorority Rising and followed that up with another funny, but more genuine and heartfelt performance in last years Lady Bird.
That film was definitely only a glimpse of what Feldstein is capable of, but it was enough to put her on the map.
The performance also helped her land her first Broadway role in Hello, Dolly! alongside the always wonderful Bette Midler. Performing every night in front of an audience and learning from someone as talented as Midler will only improve her acting skills and prepare her for when she inevitably returns to the big screen.
14 Forget About Drew Barrymore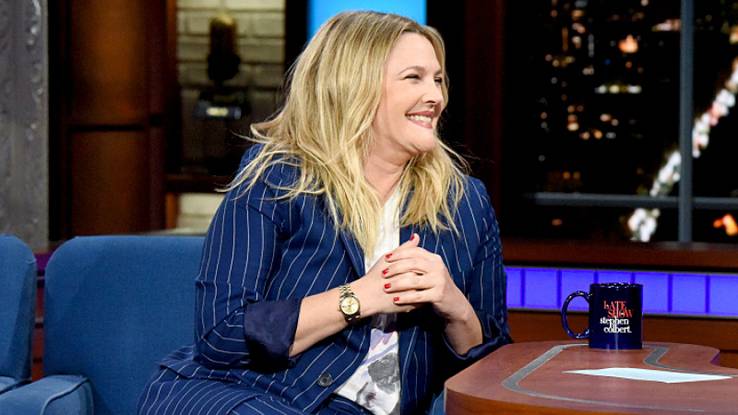 There is no denying that Drew Barrymore has had a long, successful career full of heart-warming roles in romantic comedies. She's even arguably the Queen of the rom-com, but unfortunately, that genre seems to be a way of the past, along with Barrymore. A few roles in more ambitious projects here and there were a nice change of form for her, but it's clear that her talent resides in one specific genre.
Anyone who claims they wouldn't continue watching Barrymore in romantic comedies until she retires from acting would only be lying to themselves, as she hasn't lost her charm. The problem is, those movies would probably be with Adam Sandler, who isn't putting out his best work anymore. Barrymore has found success on the Netflix show Santa Clarita Diet, but it's safe to assume her film career is all but over.
Featured Today
20 Celebs We Want To Become Superheroes In The Next Phase Of The MCU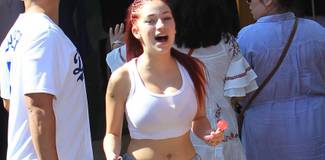 Cash Me Outside Girl Brawls With 9 Year Old

Nikki Bella 'Devastated' Over John Cena Breakup

13 Look Out For Katherine Langford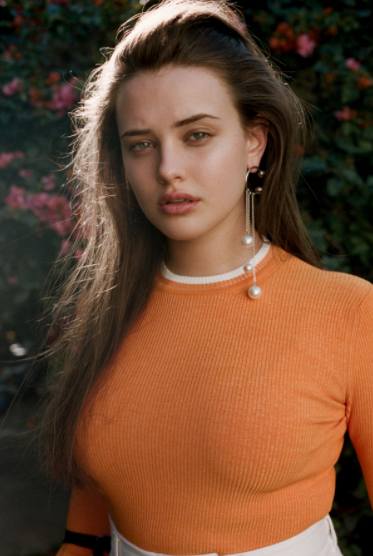 13 Reasons Why came out of nowhere last year and devastated viewers with an honest, and brutal look into teenage life and suicide. At the center of this was Katherine Langford, who gave a powerful performance as the show's protagonist, Hannah Baker. When you factor in that this was her first professional acting gig, it's hard to deny her talent. Add to that a Golden Globe nomination, and Langford is undeniably a name to keep an eye on.
Langford is set to reprise her role as Baker in the second season of 13 Reasons Why later this year, but before then, fans can watch her make the jump to movies. She recently appeared in the independent film The Misguided and made her big screen debut in Love, Simon. Neither are starring roles, which seems like a smart move on Langford's part, as she is not rushing into anything yet but giving herself time to grow as an actress. However, the sky is the limit and she'll be a leading lady in feature films in no time.
12 Forget About Amy Schumer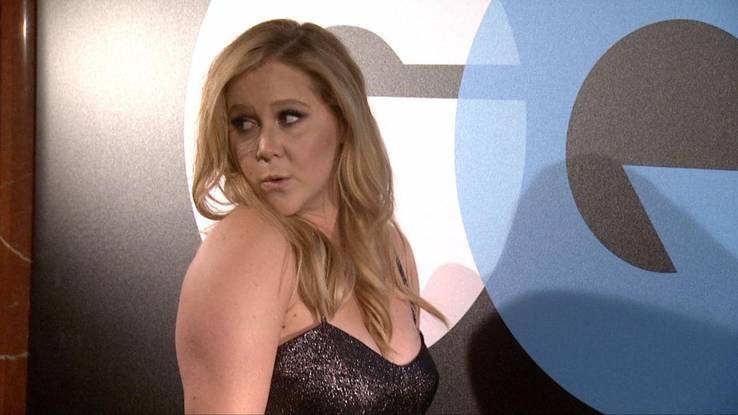 Amy Schumer made a name for herself on the Comedy Central Roasts by holding nothing back and delivering dirty, offensive jokes one after the other. This propelled her stand up career and led to her getting her own sketch comedy show Inside Amy Schumer. She became a massive star, but over time, she started to veer further away from her stand up act and started to get more politically correct, which rubbed a lot of people, specifically her fans, the wrong way.
Schumer was criticized for not being able to take a joke when she went after a fan for a tweet she found to be offensive about her romantic history, even though her entire act was built on that. Not long after she was accused of stealing jokes for both her stand up act and her show. She then saw about 200 people walk out of her stand up show when she wouldn't stop talking about politics. She doesn't have the biggest filmography, but her latest film I Feel Pretty didn't fare well with critics and audiences alike and may spell the end of the film career for the once promising talent.
11 Look Out For Zazie Beetz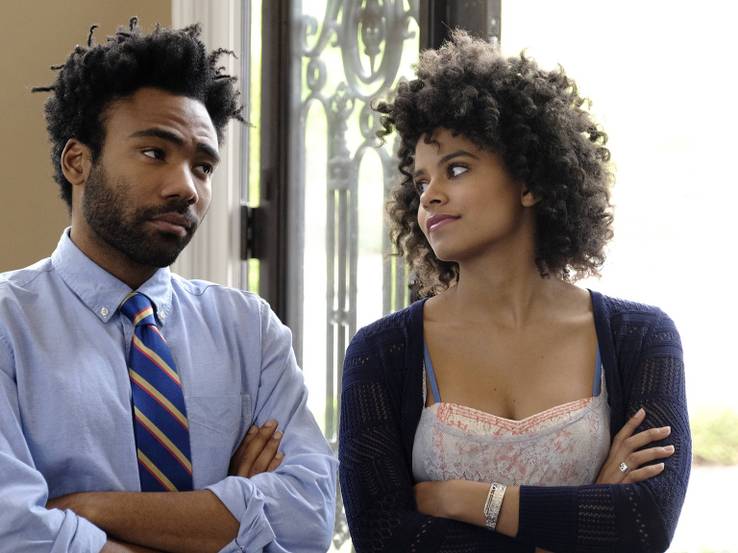 It didn't take long into her acting career before Zazie Beetz landed a key role in Atlanta, playing Donald Glover's on again off again girlfriend. Not many actors can go toe to toe with the uber-talented Glover, but then again, Beetz doesn't seem to be like other actors. The chemistry between the two of them was evident from the first scene in the first episode, and she quickly became a fan favourite.
Beetz showed tons of range in the show, making audiences laugh and cry, which definitely helped her kickstart her movie career in a big way. This year, fans can catch Beetz in the sports drama High Flying Bird directed by the prolific Steven Soderberg. But before that, they'll be able to see her flex her comedy chops alongside another hilarious actor Ryan Reynolds in Deadpool 2. The sequel could be even more successful than the first one, meaning more eyes on Beetz as she steals every scene she's in, which will lead to more opportunities for her to become a star in Hollywood.
10 Forget About January Jones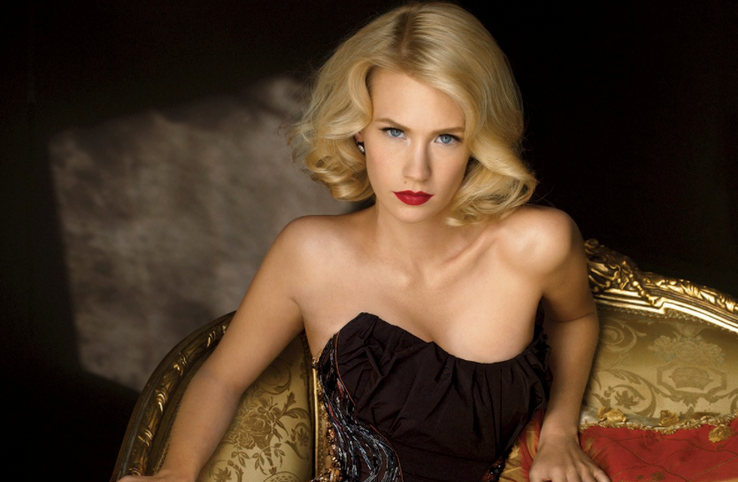 January Jones has had an underwhelming career consisting of countless underwhelming performances. An Emmy nomination and two Golden Globe nominations for her role as Betty Draper in the drama series Mad Men didn't seem to do much for her career, and after the show ended she jumped right back into another one and joined the comedy series The Last Man on Earth. For some reason, it feels like her career should be bigger than supporting roles on shows, but that just doesn't seem to be the case.
Jones has appeared in a few movies throughout her career, in everything from comedy to action to superhero films, and even if the movie was successful, her performance was forgettable. Her career can essentially be summed up in two roles, and neither one makes you want to see more of her. There's a good chance she'll land a role on another successful show once The Last Man on Earth ends, but with a stale career, there's no reason to track what she's up to anymore, if ever.
9 Look Out For Olivia Cooke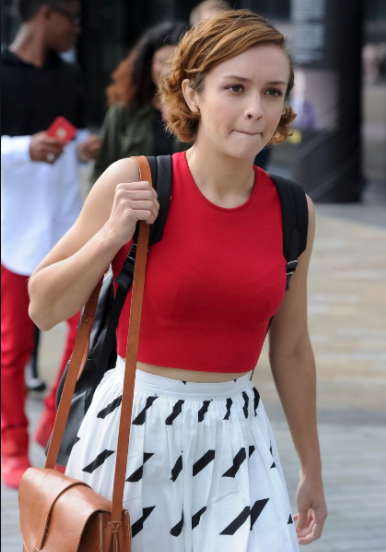 At only 20 years old, Olivia Cooke quickly became a fan favorite on the show Bates Motel, where she played Emma Decody, a girl with cystic fibrosis and a friend of Norman Bates. She would go on to play another sick character, this time with terminal cancer, in the film Me and Earl and the Dying Girl. She would then complete her sick trilogy by playing Amanda in Thoroughbreds who is not physically sick but mentally sick and devoid of feelings. She sure knows how to pick a roll!
Even though those roles were great and she was perfect in them, they weren't seen by the biggest audience, meaning casual moviegoers and TV fans have never even heard of Cooke. That will all change this year though, thanks to a leading role in Steven Spielberg's Ready Player One, her first big budget film. It looks like her indie career is over, but her movie star career is just picking up!
8 Forget About Meghan Markle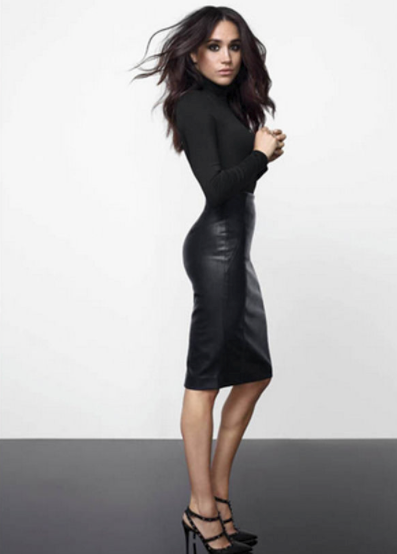 Meghan Markle had a promising career at one point, appearing in minor roles here and there before landing a lead role in Suits as Rachel Zane, the paralegal, and girlfriend of Mike Ross. She was fine in the role, all the way up until she left the show after the seventh season to marry Prince Harry. Alright, so this entry is kind of a weak one as people should only forget about Markle as an actress because she is essentially retiring from acting for the time being. She'll be busy doing Princess stuff and won't have time to act in anything.
With that being said, she was only known for her role in Suits, a show that ran its course after the first season. She was fine in it, but there was a good chance no significant offers were going to come her way once the show ended. She probably could have had a television career like January Jones, which is fine, but not worth keeping up with.
7 Look Out For Letitia Wright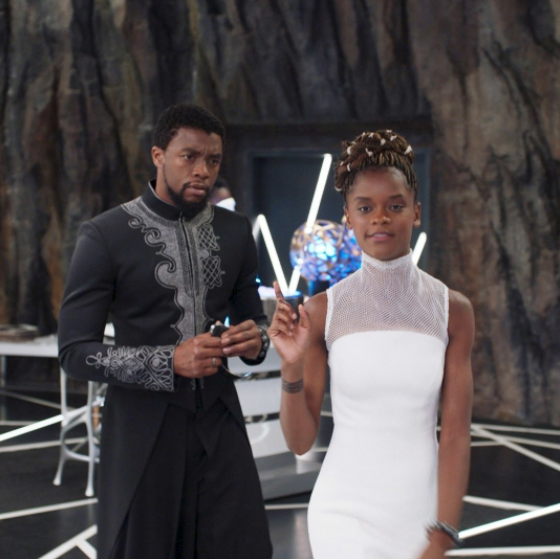 Letitia Wright is the definition of an overnight success, as she became a household name off of a supporting role in Black Panther. To be fair, she did work hard to get that opportunity, appearing in a few TV shows and even an episode of the critically acclaimed Black Mirror. But it was her role as Shuri, the genius teenage inventor, and sister of T'Challa, in Black Panther that exposed her to a wider audience and put her on the map.
She came off as a natural in every scene and oozed charisma as she joked around but also got serious when the time called for it. Considering she instantly became a fan favourite that fans want to see get her own solo Marvel movie, there's a good chance she's not leaving the MCU anytime soon. But that means more eyes on her as she shines in every Marvel movie she appears in until she gets a different role, and crushes that one too.
6 Forget About Hayden Panettiere
It's hard to believe that Hayden Panettiere is not even 30 years old yet since she's already had such a long, deep career. She got her breakthrough role in Heroes, which instantly became a massive hit, but couldn't keep up the momentum and got canceled after four seasons. It wouldn't take long for Panettiere to bounce back with another starring role in the country-themed show Nashville. She was solid on the show and would earn two Golden Globe nominations.
Unfortunately, Panettiere would never be able to translate her success on TV to the big screen, as she's only really starred in one movie, playing the titular Beth Cooper in I Love You, Beth Cooper. The film flopped at the box office, and Panettiere headed back to TV. She's still young, but with Nashville coming to an end this year and nothing else lined up after, it doesn't look like Panettiere will ever reach any new heights in her career.
5 Look Out For Anya Taylor-Joy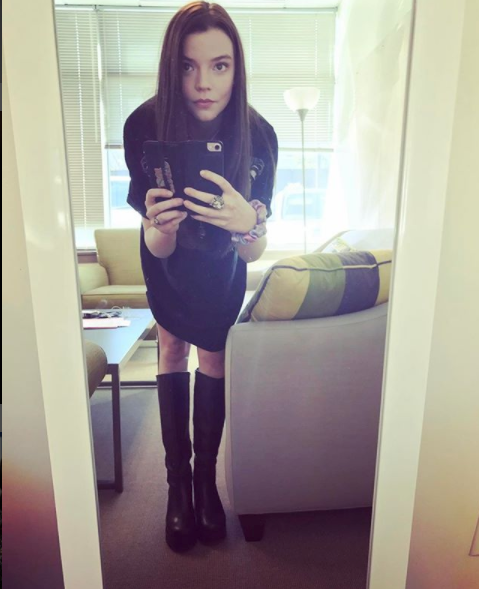 In her short career so far, Anya Taylor-Joy has built up quite the resume when it comes to film choices and performances. She leans more towards the horror genre, but in movies that are more psychologically scary and not jump scare scary, like The Witch and Split. She's even set to appear in The New Mutants, which from the trailers looks like the scariest superhero movie ever! Even when she ventures out to comedy, she sticks to the dark tone, appearing in the black comedy Thoroughbreds. Don't expect this trend to change anytime soon, either, as Taylor-Joy made it clear in an interview with The Guardian that she has no interest in playing the girlfriend role in movies.
She prefers playing complex, messy characters, and enjoys the challenge that comes with it.
She doesn't just take any role offered, she chooses wisely, which can be risky at 22 years old, but it's paid off so far, so why stop now.
4 Forget About Kaley Cuoco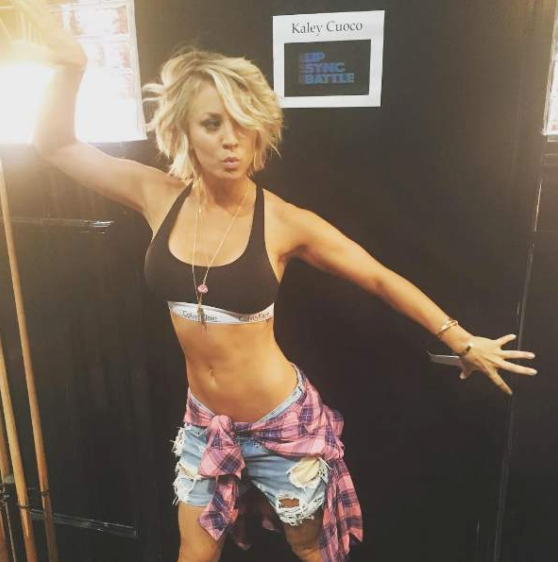 Kaley Cuoco got her start on the TV show 8 Simple Rules as the ditzy, stereotypical dumb blond daughter Bridget, which lasted for three seasons and ended in 2005. She appeared in a few minor roles in movies and TV shows for about two years until she landed a lead role on The Big Bang Theory as Penny, the ditzy, stereotypical dumb blond neighbor. Sound familiar?
Cuoco has mainly stuck to her role on The Big Bang Theory, a show that seemingly will never end, but whereas most of the characters on the show have evolved and changed, hers has basically stayed the same. Playing Penny has essentially been the only thing keeping her acting career alive, and considering the only other project she has announced is a role in a TV Movie, it doesn't look like that's going to change anytime soon.
3 Look Out For Cailee Spaeny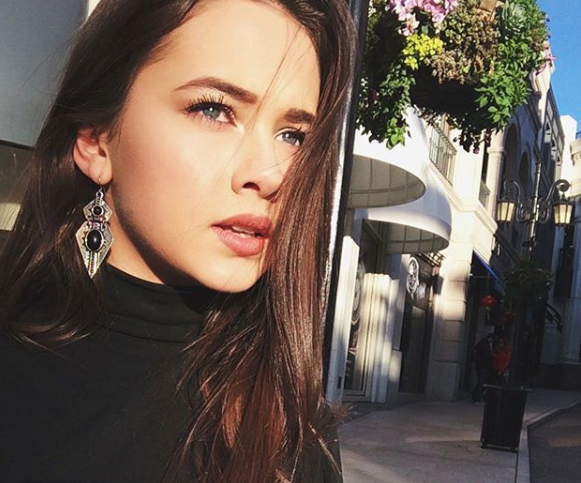 Cailee Spaeny is an actress no one heard of until about a month ago, and with good reason, as her first professional acting role came in last months Pacific Rim: Uprising. A massive blockbuster film is quite the way to start a career, and a great way to put people on notice as it will be seen by a large audience. But it's far from one and done for Spaeny, as she is set to appear in three more movies before the year is over, albeit in smaller budget ones.
Four movies in a debut year for an actress is very impressive, and Spaeny will have ample opportunities to showcase her talent and get everyone to notice.
But the young actress is aware that this could all be over as fast as it began, which is the right mindset to have to succeed in this industry. It doesn't look like her drive and passion is going away anytime soon and neither is she, so pay attention to this actress, especially if she keeps up this pace.
2 Forget About Gwyneth Paltrow
Gwyneth Paltrow has had a long, successful career that has spanned two decades and earned her an Academy Award for her performance in Shakespeare in Love. There's no doubt she's talented, but it's been a while since she's given a performance to write home about, as she's best known today for playing Pepper Potts in the MCU. It appears that her mind is elsewhere, as she looks to be focusing more on her company Goop than acting.
It's great that she's found something she's passionate about, but if she's only going to resort to appearing in Marvel films for the time being, then there's no need for fans to wait around or get excited about her next film. It also doesn't help that she's been labeled difficult to work with, gives out poor recommendations through Goop, and isn't the best actress to run into in public. When all of that is taken into account, it makes forgetting about Paltrow that much easier.
1 Look Out For Storm Reid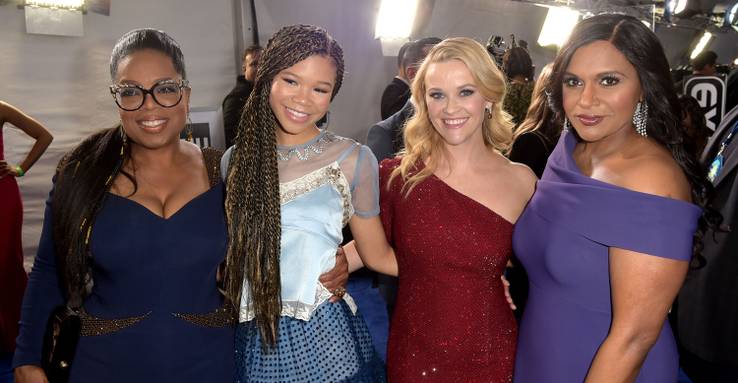 At 14 years old, Storm Reid is the youngest entrant on this list and has the potential to be the biggest star as well. It's usually a toss-up as to whether or not a child actor will handle the pressure of fame or crumble and fade to obscurity, but luckily for Reid, she's been able to work with great people who have been guiding her in the right direction.
A Wrinkle in Time director Ava DuVernay reportedly fought to cast Reid in the movie, and for good reason.
Reid was saddled with carrying a blockbuster film at only 13 years old and acting alongside some big name actors, most notably Oprah Winfrey. Reid was up to the challenge, and even held her own in every scene regardless who she was acting with. Reid entered the spotlight in 2018, but she's just getting started, so keep an eye out for this young, talented actress, as she isn't going anywhere anytime soon.
References: vox.com, variety.com, huffingtonpost.com, independent.ie, rottentomatoes.com, boxofficemojo.com, independent.co.uk, telegraph.co.uk, buzzfeed.com, usanetwork.com, imdb.com, theguardian.com, zimbio.com, thegrio.com, screenrant.com, biography.com
Source: Read Full Article