10 Celebs Who Think Kanye Is A King (And 5 Who Aren't Fans)
Kanye West is one of the most polarizing celebs alive. He is one of the best selling solo artists of all time. He is also one of the most controversial celebs of all time. He released several critically and commercially acclaimed albums, such as, The College Dropout, 808s & Heartbreak and My Beautiful Dark Twisted Fantasy. He's won a plethora of awards, including an impressive 21 Grammy Awards. He also produced and collaborated with a number of top musicians and artists. Kanye's personal life, marriage and family often make big headlines. However, Kanye can stir up controversy without anyone's help. He's made headlines at awards show, on social media and in interviews.
Kanye West provokes a strong reaction to his music and personality. Fans are divided when it comes to West as some love his music, but others can't stand his antics. He provokes the same feelings amongst celebs. Some celebs love him and often praise him for his artistic ability and talent. He's had a profound impact on several artists' careers. However, not every celeb feels that way. In fact, he is absolutely despised by several celebs. Here is a look at 10 Celebs That Think Kanye Is King (and 5 That Aren't Fans.)
15 Miley Cyrus – Kanye Is King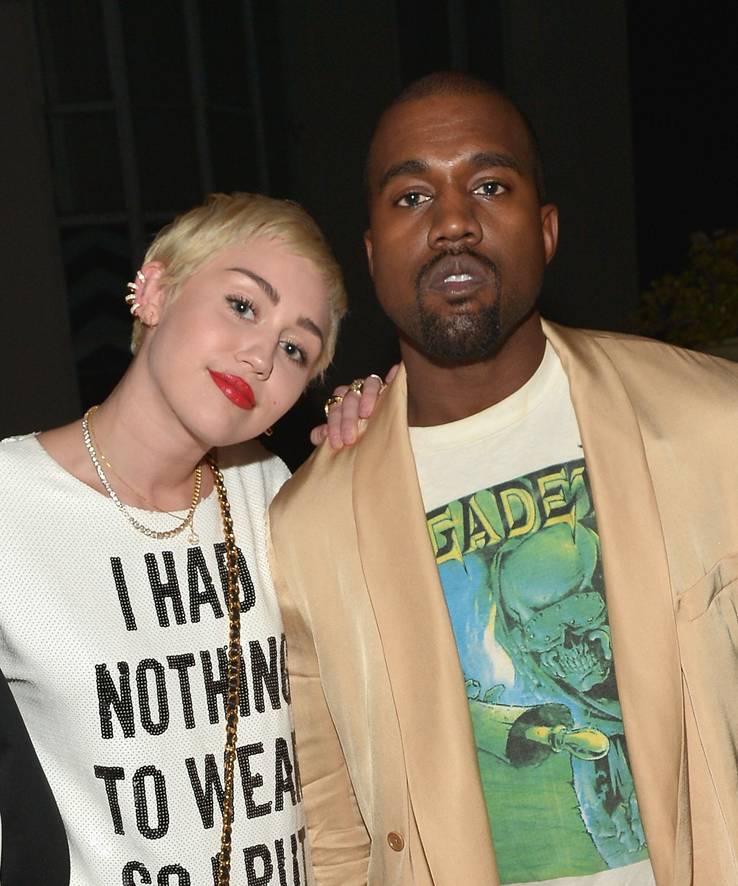 Miley Cyrus had her big breakthrough in the Disney Channel series, Hannah Montana. In 2013, she completely shattered that image with her controversial performance at the MTV VMA's. She made major headlines when she provocatively twerked with Robin Thicke. However, turns out that Kanye West gave her a little pep talk that day.
They met for the first time before the show and West told Cyrus, "There are not a lot of artists I believe in more than you right now."
Cyrus was honored to receive a compliment from somebody she admires so much. She said, "I was like, 'Yo—can you say that again?!' I just kept repeating that over and over in my mind, and it made me not nervous." (E!News) After the performance, they collaborated together on the "Black Skinhead" remix. They continue to have a mutual respect and admiration for each other's talent.
14 Florence Welch – Kanye Is King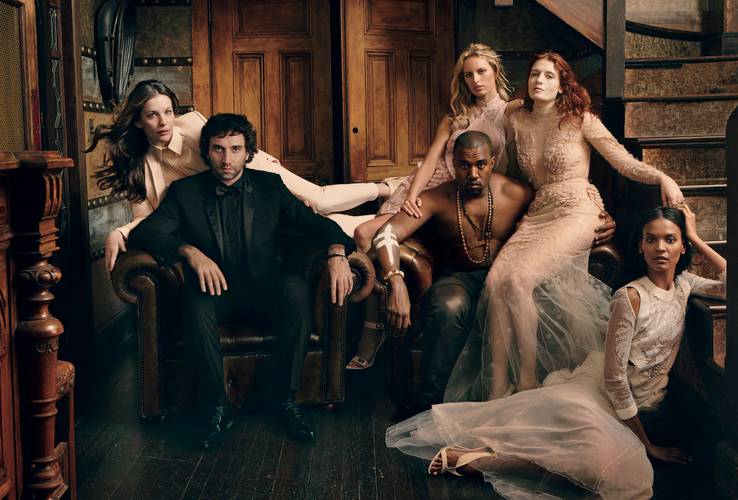 Florence Welch is the lead vocalist for the indie rock band Florence and the Machine. Additionally, she is also the band's main songwriter. They have released several albums, such as, Lungs, Ceremonials and How Big, How Blue, How Beautiful. Florence is a huge fan of Kanye West and his work but it turns out he's a fan of hers too. In fact, she was completely thrown for a loop when she spotted him front row at one of her concerts.
She said, "It did make me quite nervous, especially as he was right there as I walked out."
Kanye attended the band's Unplugged performance at the Cosmopolitan Hotel in Las Vegas. She added, "He's a real hero of mine. His music is incredible, so it was a real honor to have him there." (ET)
13 The Chainsmokers – Kanye Is King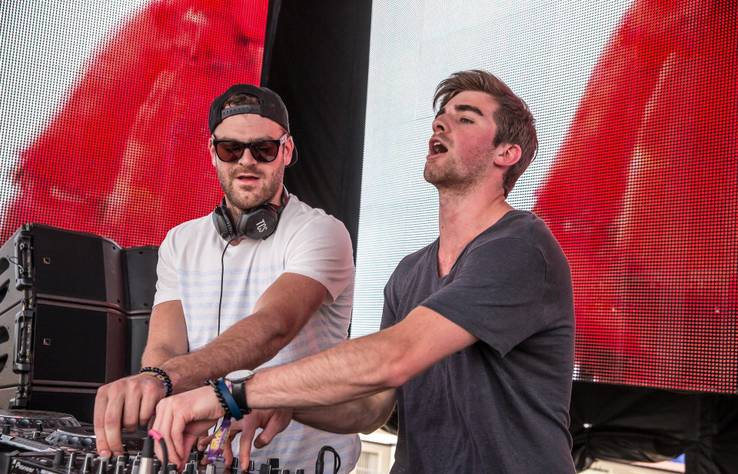 The Chainsmokers, Alex Pall and Andrew Taggart, are quickly becoming a force in music. They've already worked with a several talented artists, including, Chris Martin, Ryan Tedder and Bono. However, they still have a long list of stars they dream of working with and at the very top is Kanye. The Chainsmokers are best known for the singles "#Selfie", "Don't Let Me Down" and "Closer".
When discussing who they want to work with the most they said, "(We) keep saying Kanye West. I think that'd be really fun even if the song never came out, it'd just be sweet." They have an incredible amount of respect and admiration for West. They also said, "He's a legend" and "From what I hear, He's like one of the nicest guys too out there." (Spin1038)
12 Deadmau5 – Not A Fan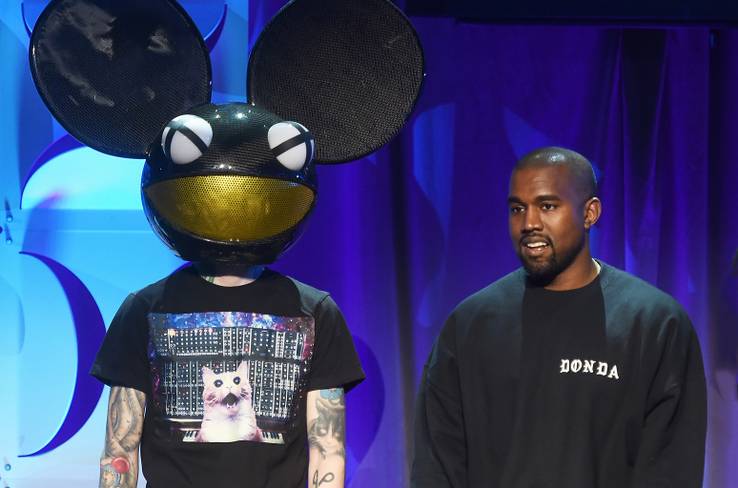 Numerous musicians have expressed a desire to work with Kanye West. Many admire his talent, skill and determination. Deadmau5 does not fall into that category. The record producer and DJ went back and forth with West on Twitter. West criticized Deadmau5 for wearing a mask and the pronunciation of his name. Later, Deadmau5 called out West for using the illegal downloading site Torrent, despite being a then partner in the streaming service Tidal.
When Deadmau5 was asked which celeb he'd love to work with, he quickly pointed out which one he didn't want to work with. He said, "Anyone other than (expletive) Kanye. I (expletive) hate him. He's trying too hard." (NME) There was a great deal of tension at a Tidal launch a few months later when they were photographed together.
11 Paul McCartney – Kanye Is King
Paul McCartney is widely regarded as one of the greatest performers and musicians of all time. He co-founded one of the most influential bands in music history: the Beatles. McCartney is still recording music and tries to keep up with the music of today. He's attended several hip-hop concerts and thoroughly enjoyed Jay-Z and Kanye West's Watch The Throne tour. He's a huge fan of Kanye and his music.
McCartney said, "I think Kanye's a great artist. Take My Beautiful Dark Twisted Fantasy. I played it when I was cooking, and it was like, 'This is good. There's some really innovative stuff.'"
They have a mutual respect for each other and decided to work together. When discussing West's process McCartney said, "It reminded me of Andy Warhol." (MirrorUK)
10 Pink – Not A Fan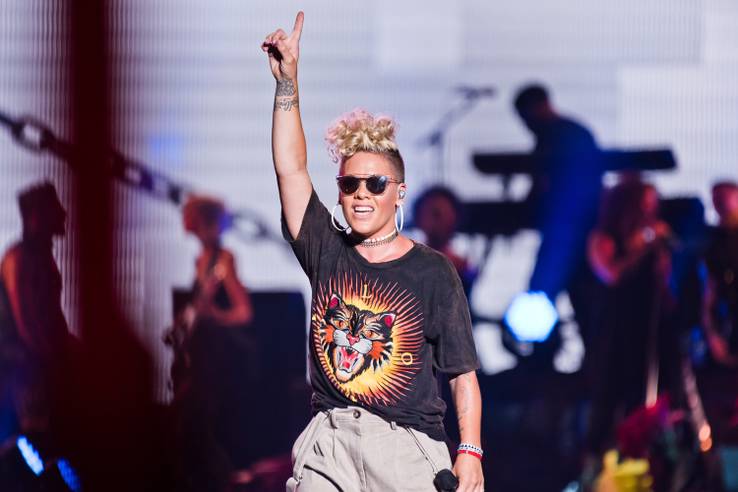 Kanye West has interrupted both Taylor Swift and Beck when receiving awards. In both cases, he felt Beyoncé deserved the award more and in both cases she was mortified. Several celebs were angered the first time when West interrupted Taylor Swift's acceptance speech. Pink was one of the most outspoken critics of West's actions that night.
Pink is a Grammy Award winning artist that has dominated the charts for years. She has released several albums, such as, Can't Take Me Home, Missundaztood and Funhouse. Pink was offended by Kanye's action at the awards show. She said, "Kanye West is the biggest piece of (expletive) on earth. Quote me. Beyoncé is a classy lady. I feel for her, too. It's not her fault at all, and her and Taylor did their thing. And douche bag got kicked out. HA." (NBCnews)
9 The Kardashians – Kanye Is King
It can be tough to get along with one's in-laws. However, Kanye West doesn't have to worry about that since his in-laws think the world of him. The world famous Kardashian-Jenner family as many stars, including, Kourtney Kardashian, Kylie Jenner, Khole Kardashian, Kendall Jenner and Rob Kardashian. However, the biggest star has always been Kanye's wife, Kim Kardashian.
Kanye gets along great with his brother-in-law and his many sister-in-laws. He also has a great relationship with her parents, in particular Kris Jenner.
Kris has always had only kind words to say about Kanye. Before the famous couple married, Kris said, "I love him so much and he's such an amazing boyfriend to Kim and a great dad and a wonderful person."(E!News) Members of the Kardashian family are often spotted attending his concerts.
Featured Today
Nikki Bella 'Devastated' Over John Cena Breakup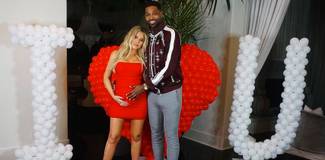 Khloe Kardashian Gives Birth To Baby Girl

20 Celebs We Want To Become Superheroes In The Next Phase Of The MCU

8 Kelly Clarkson – Not A Fan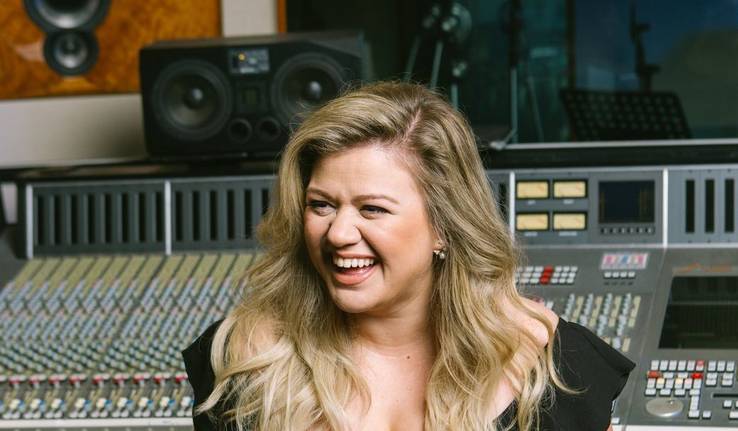 Kanye West is known for storming the stage at award shows and voicing his displeasure with the winner. Kelly Clarkson became a household name after wining the first season of the reality competition series American Idol. She currently serves as a coach on The Voice. She also released several albums, including, Thankful, Breakaway and Stronger.
The Grammy Award winning star was one of many that criticized Kanye for interrupting Taylor Swift's acceptance speech. Like many other stars, Clarkson found his actions offensive. She said, "What happened to you as a child? Did you not get hugged enough? I think we're all just curious as to what would make a grown man go on national television and make a talented artist, let alone a teenager, feel like (expletive)."(NME)
7 Jonah Hill – Kanye Is King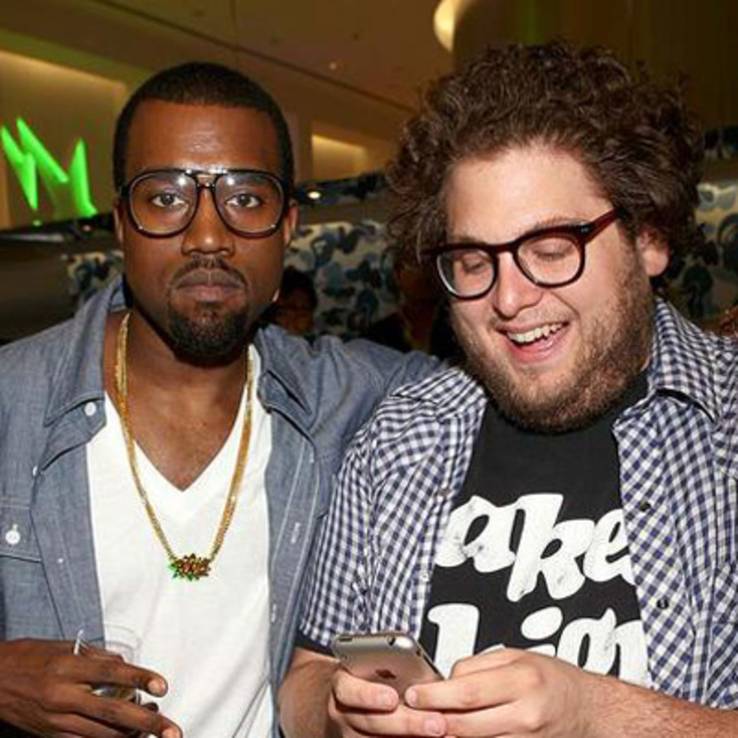 Kanye West is known for his incredible talent to create beautiful music for himself and other artists. However, his greatest talent might actually be his remarkable Connect Four skills. Jonah Hill is best known for his performances in Superbad, Moneyball and The Wolf of Wall Street.
Hill admires West's talents and is one of his biggest celebrity fans. However, they're also good friends.
In 2016, Hill was spotted in the mosh pit at West's concert at Madison Square Garden in New York City. However, they've been friends for years. In 2008, a video surfaced of the two engaging in a battle of Connect Four. Hill's skills were no match for West. The only person that has ever been able to dominate West at Connect Four is the Queen Bee, Beyoncé.
6 John Legend & Chrissy Teigen – Kanye Is King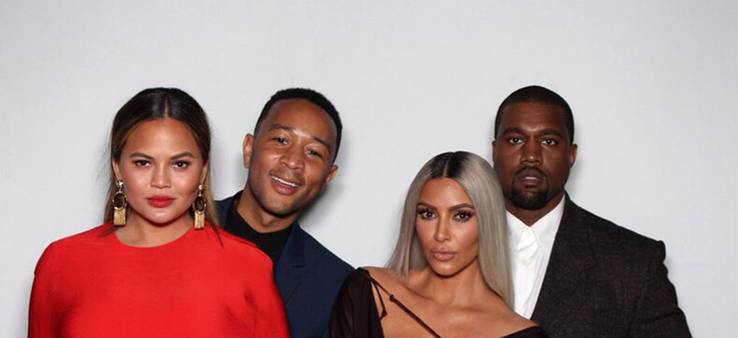 R&B singer John Legend and model Chrissy Teigen are one of the most highly publicized couples in the world. There are only a handful of couples that can compare to them, one of those couples being Kim and Kanye. Kanye played an important role in Legend's career.
Legend was introduced to West before either one was a star. Later, Legend released his first album, Get Lifted, on West's GOOD Music label. West also served as a producer for several of Legend's albums.
In February 2018, talk show host Ellen DeGeneres celebrated her 60th birthday and had an impressive guest list. Amongst the famous names were Teigen, Legend, Kardashian and West. In fact, the two super couples even took a picture together in a photo booth. Chrissy captioned the pic, "Happy birthday, @theellenshow! Here is me, John, Kim and Kanye!!!"(E!News)
5 Jimmy Kimmel – Not A Fan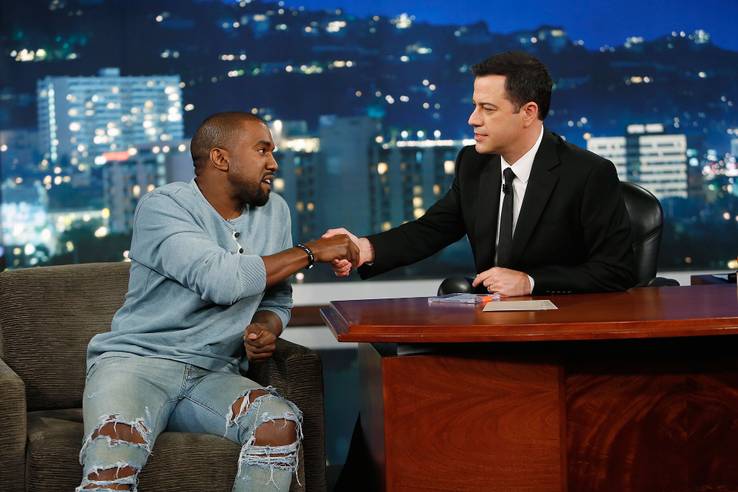 In 2013, Kanye West engaged in one of his most famous feuds. Jimmy Kimmel is best known as the host of the late-night talk show, Jimmy Kimmel Live! Their feud started when Kimmel aired a parody of a BBC interview of West.
In the original interview, West referred to himself as a genius and said, "We the real rock stars and I'm the biggest of all of them."(NME) 
Kimmel just couldn't resist mocking West. Kanye didn't appreciate it and called him a "manipulative (expletive)." He added, "Jimmy Kimmel is out of line to try and spoof in any way the first piece of honest media in years." (Billboard ) They continued to go back and forth on Twitter, but the feud eventually came to an end. West later appeared on Kimmel's show to bury the hatchet.
4 Sean Combs – Kanye Is King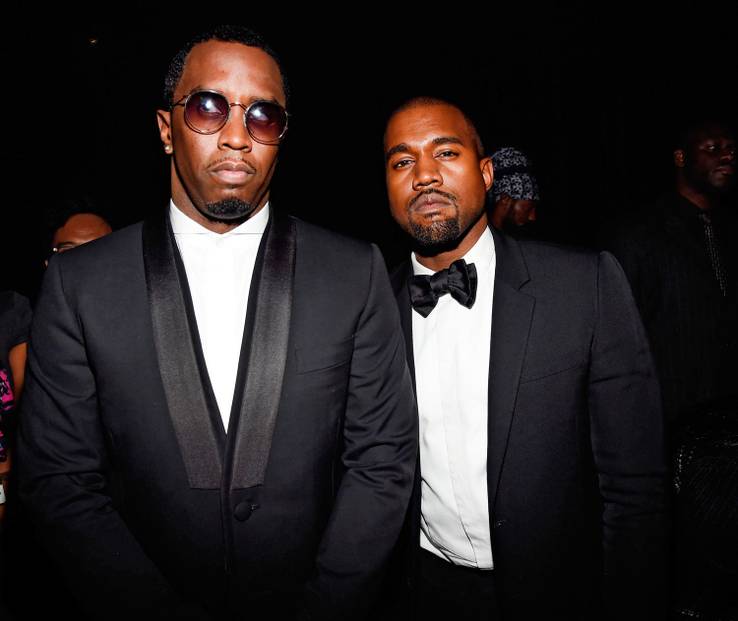 Kanye West had many feuds throughout the years with different celebs and stars. As noted, one of the most famous was with late night talk show host Jimmy Kimmel. The feud was so big that a mutual friend of both, Sean Combs, found himself in the middle. He felt he had to choose sides. Combs is a rapper, entrepreneur and producer. He's gone by the stage names Puff Daddy, P. Diddy and Diddy. Combs felt he had to take sides in the Kimmel-West feud.
During an interview, Combs said to Kimmel, "I don't wanna hurt your feelings, but I gotta rock with the artist, I'm a musical artist. I can't go against my family." Combs has so much respect for West and his talent that he took his side. He added, "I was Team Kanye."(E!News)
3 Kim Kardashian – Kanye Is King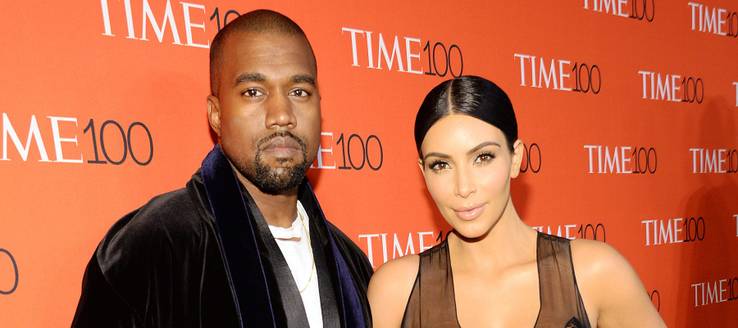 It should come as no surprise that Kim Kardashian thinks Kanye is King. Kim is best known for her appearances in the reality series Keeping Up with the Kardashians. She has been in the middle of controversy as many times as Kanye.
They've been friends for years but didn't start dating until 2012. They married in Italy in 2014 and have three children together. Their marriage has garnered a great deal of media attention and is always making headlines.
Kanye is known for having a large ego, but his love for Kim might equal that. She is fully well aware that she's the center of his universe. When they became engaged she said, "I am the luckiest girl in the world! I get to marry my best friend!" (E!News)
2 Taylor Swift – Not A Fan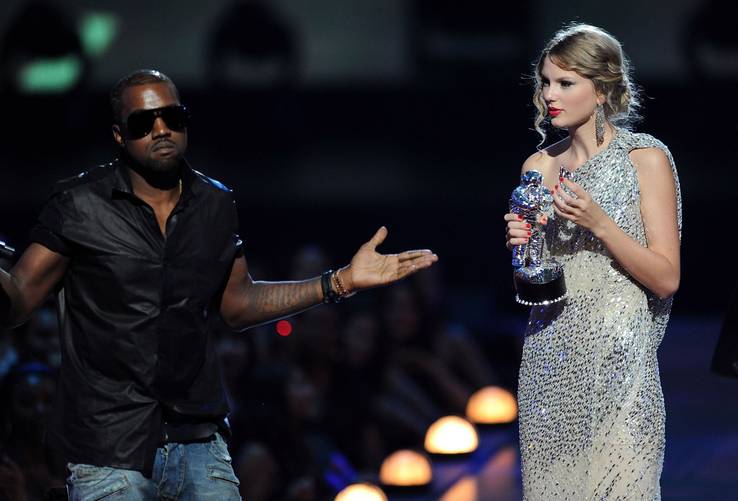 Pop sensation Taylor Swift has released chart-topping singles and record-breaking albums. Swift and Kanye West have a very tumultuous relationship. It all started in 2009 when West interrupted Swift's acceptance speech for Best Video at the VMA's. He felt that Beyoncé deserved the award more. Later, West apologized and it appeared that they had made up.
However, West later released a track and took credit for Swift's success. In 2016, when accepting the Album of the Year Award, Swift made some indirect comments towards West.
She said, "As the first woman to win album of the year at the Grammys twice, I want to say to all the young women out there: There are going to be people along the way who will try to undercut your success or take credit for your accomplishments or your fame."(Insider) She reminded all the young artists to never let anyone bring them down. Regardless of what Kanye believes, Taylor certainly deserves the adulation.
1 Jay-Z – Kanye Is King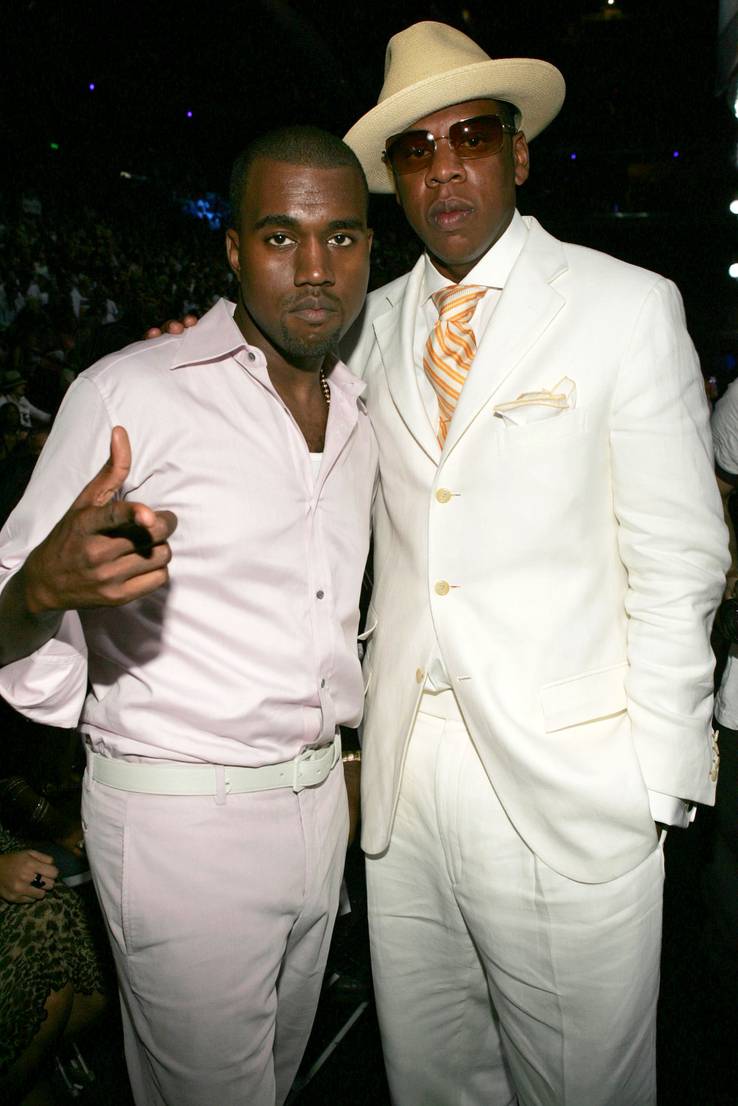 Jay-Z and Kanye West have one of the most complicated friendships in Hollywood. West first got his big break producing for Jay-Z and Roc-a-Fella Records. They became like brothers and collaborated on Watch The Throne.
Later, they had a falling out because West was upset that neither Jay nor Beyoncé reached out to Kim after her Pairs robbery. West made some harsh comments about Jay and Beyoncé in the media. In 2017, Jay revealed that they started taking again.
He said, "I love Kanye. I do. It's a complicated relationship with us…. 'Cause, you know — Kanye came into this business on my label. So I've always been like his big brother. And we're both entertainers. It's always been like a little underlying competition with your big brother." Jay didn't appreciate some of the things said but added, "There's genuine love there." (People)
Sources: Dailynexus, NME, E!News
Source: Read Full Article