10 CW Co-Stars Who Are Best Friends (And 10 Who Can't Be In The Same Room)
The CW was born of desperation as the WB and UPN realized they were better off working together rather than continue to fight the other networks alone. The show has found a fantastic audience thanks to its wide range of series. You have the Arrowverse dominating with comic book fans; supernatural fans love The Originals and yes, Supernatural; and there's quirky comedies like Crazy Ex-Girlfriend and Jane the Virgin. Of course, the network has long relied on some shows that boast utterly gorgeous young actors and thus carry their fans well. With so many series abounding, you'd expect a lot of good connections and indeed, many stars have forged great bonds off-set. It's not just a long-running series but even some short-lived shows can find a surprising bond between actors that can last long after it ends.
But there's the flip side as too often, folks won't get along. This is a town of egos and sometimes they can get out of control and cause problems. Also not helping is that often real-life romances can click but that can lead to trouble when they go sour. For every cast that's great and bound as friends, there are others who just can't stand each other. Maybe they can put on a good face for cameras and interviews but often, it's far too clear how terrible they get along to put these shows in a different light. Here are 10 sets of CW co-stars who get along to the point of being best friends and 10 who can't stand to be in the same room and shows how some of the biggest personal connections happen off camera.
20 CAN'T BE IN SAME ROOM: Taylor Momsen and her Gossip Girl co-stars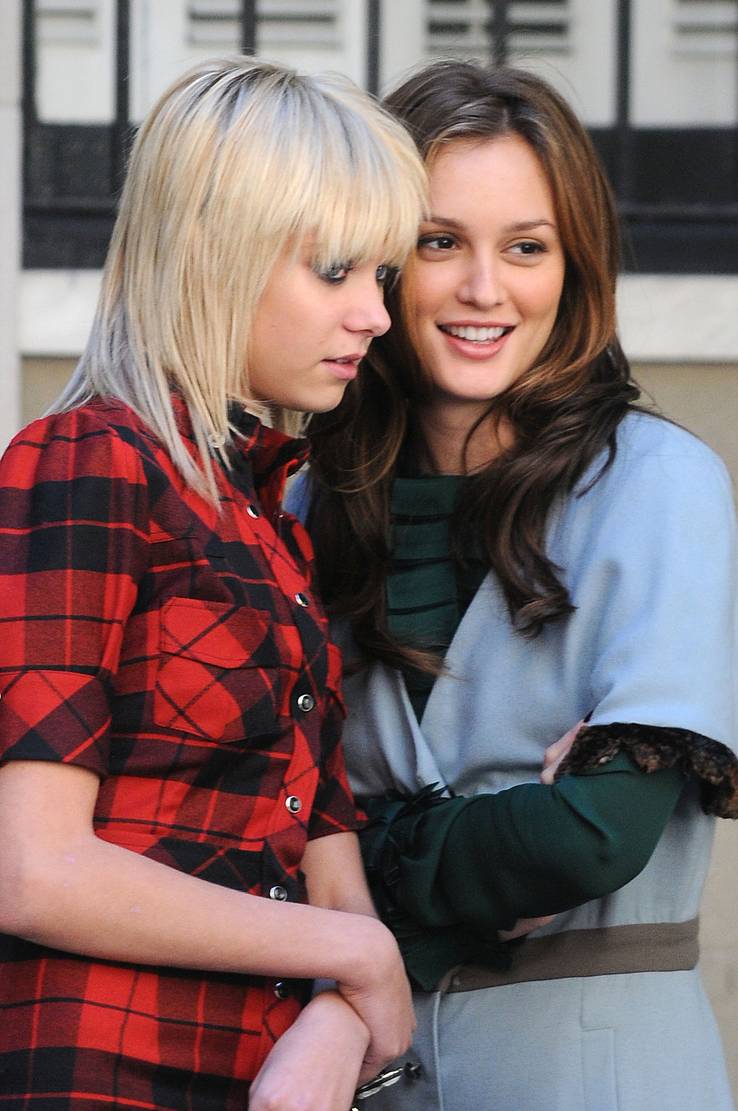 It's always sad to see a young star with a bright future falling into some hard times. When Gossip Girl began, Taylor Momsen was playing Jenny, Dan's kid sister who starts getting involved in the social stuff on the series. She had an innocent charm that people enjoyed seeing. However, stories soon circulated about Momsen acting up and becoming a diva. Tim Gunn blasted her as a total diva when he guest-starred on the show and he wasn't alone. Meanwhile, Momsen was soon showing up in public in revealing outfits, pictured partying hard and going on curse-filled tirades against Taylor Swift and others.
It finally got to be too much and mid-way through season 4, Momsen was written off the show. She has had ups and down since before landing a regular gig as a rocker. Momsen refuses to discuss the show today and it's clear her fellow Gossip cast members don't have very fond memories of her. It just looked like Momsen inspired too much real-life gossip for the show to take. (Source: People)
19 BEST FRIENDS: Candice Patton and Danielle Panabaker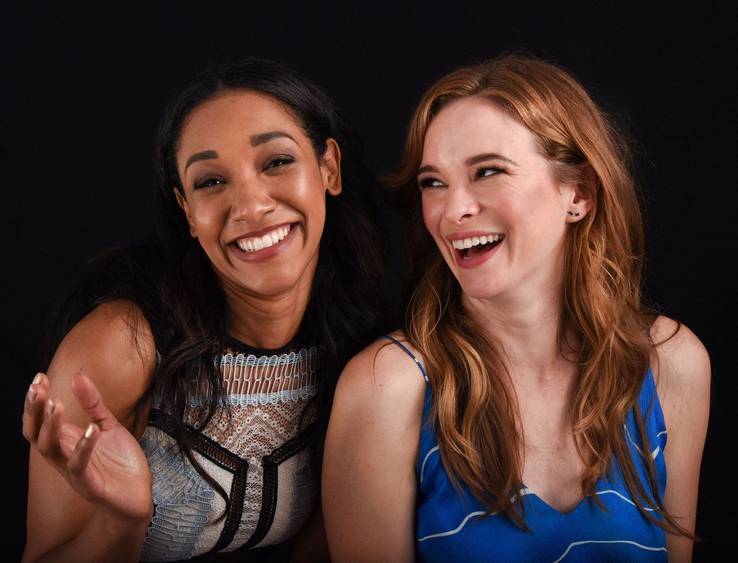 As The Flash began, it was obvious how Barry Allen was in love with Iris West but felt she was better off without knowing of his heroic persona. She eventually found out and that bond has continued with them married. Meanwhile, Danielle Panabaker was cast as Caitlin Snow, one of the scientists helping Barry with his heroic quest. Thanks to a variety of whacky turns, Caitlin turned into the Killer Frost but now controlling it to be a heroine. It's thanks to them that the series maintains a good charm to help it with fans.
Behind the scenes, the two get along great, each posting slews of images on social media of hanging out on set and at fan conventions. Patton has been shown joining Panabaker and younger sister Kay at some events, including the various Arrowverse crossover events. They've even joined in bits like singing and other party stuff to show it's the ladies of the Flash that help that show run along quite well.
18 CAN'T BE IN SAME ROOM: Ed Westwick and Jessica Szohr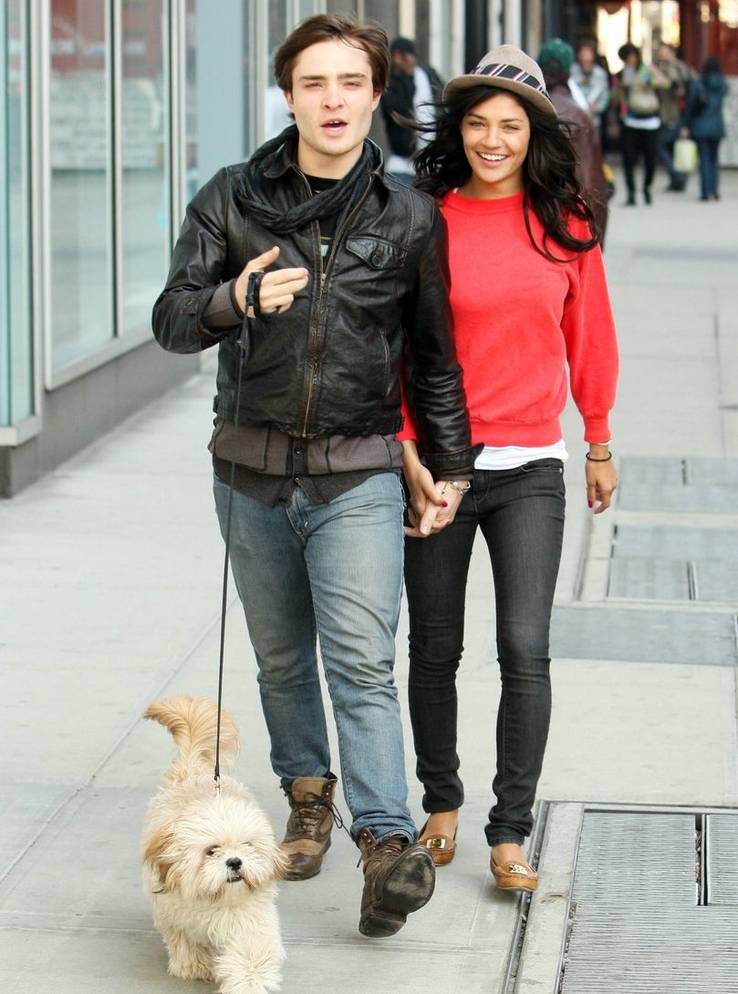 On Gossip Girl, Ed Westwick played Chuck Bass, the ultra-slimy womanizer and always up to sneaky stuff (when everyone is confessing what makes them bad, he simply says "I'm Chuck Bass"). But his charm won over fans to help him be a hit. Jessica Szohr joined the show as Vanessa, a writer from Brooklyn who had clashes with these rich folks. She and Westwick were soon an item and dating for two years. However, it ended poorly with a breakup just as Vanessa (never really popular with viewers) was written off the show.
According to some reports from Perez Hilton and others, Westwick had found out that Szohr was not being the best girlfriend to him. Regardless, things were tense for some time afterward between each of them and it's gotten worse with Westwick in serious legal trouble. So it's probably best that they're no longer about and not getting along well today.
17 BEST FRIENDS: The Secret Circle Gang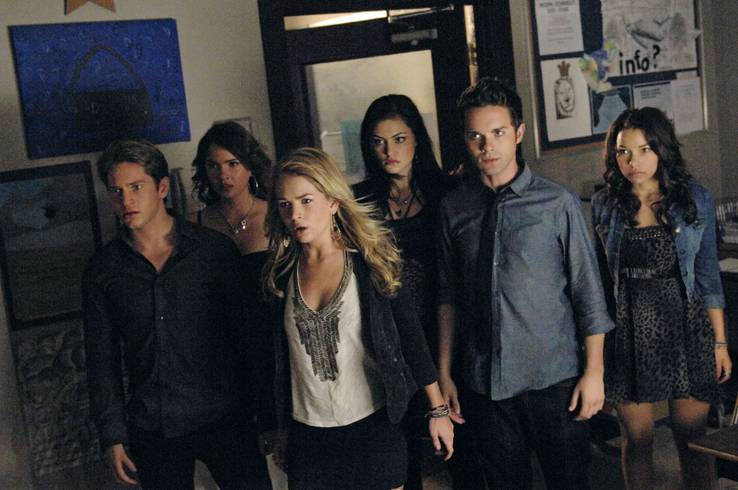 With The Vampire Diaries a hit, the CW was looking for another successful supernatural show. Enter the Secret Circle, based on books by the same author as TVD and the same producers. It focuses on Cassie, who moves to a small town and finds she's now part of a coven of witches. The series had a great cast with Britt Robertson, Shelley Henning, Jessica Parker Kennedy and Phoebe Tonkin, who stole every scene as the wicked Faye. The series was doing well with a good fanbase and the day after the finale, the producers were talking plans of season two only to learn literally an hour later the series had been canceled.
However, all four actresses continue to be close today. Each majorly tweets out support for another's TV show (Tonkin with The Originals, Hennig on Teen Wolf, Kennedy on Flash, Robertson on We The People) and still hang out together. You'll see Tonkin and Hennig just going through a roll of film in fun or Robertson and Kennedy shopping. The biggest was when Tonkin volunteered herself, Robertson and Hennig for a remake of Hocus Pocus. The show lasted only one year but the magic of this friendship remains.
16 CAN'T BE IN SAME ROOM: Ricky Whittle and the 100 Co-Stars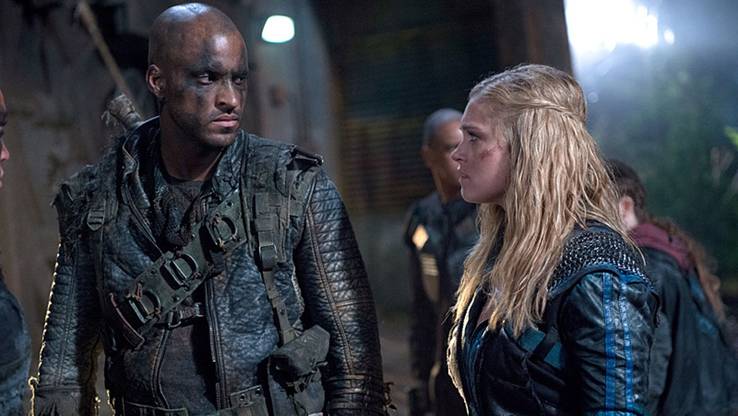 Fans of The 100 have learned one thing: No one is safe. The CW drama takes place in a future where Earth was ravaged by a nuclear war and a century afterward, humans crash there to try and rebuild. It's a show that doesn't hold back in writing off some major characters and rocked fans with their twists and turns. A big one was the character of Lincoln, a "grounder" (tribes of survivors of the war) who helps the main heroes out. Played by Ricky Whittle, the character was quite charismatic, romancing Octavia and strong in a fight. But he ended up being offered up as a sacrifice in a major move for the show.
As it happened, it came as a surprise to Whittle and not in a good way. He took to Twitter and some websites to state he considered producer Jason Rothenberg on cutting down his storylines and openly stated the man was "bullying" Whittle. Whittle called out his co-stars for not standing up for him and putting up with Rothenberg's actions. The actor is now on the Starz series American Gods yet it looks like he's burned a few bridges with his 100 colleagues. (EOnline)
15 BEST FRIENDS: Rose McIver and Aly Michalka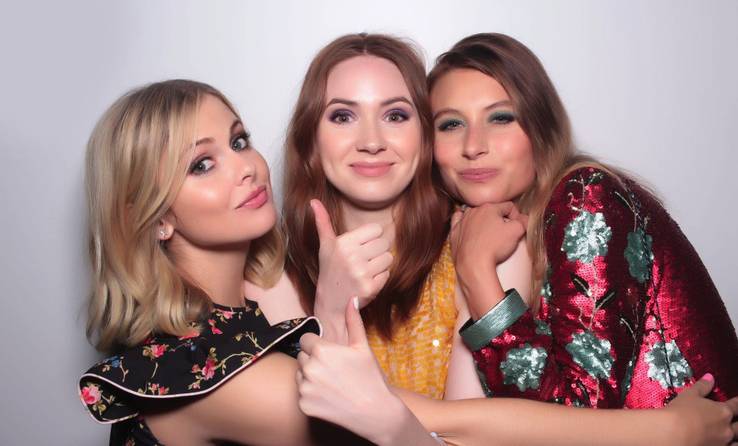 Aly Michalka had been with the CW in the too short-lived cheerleading show Hellcats. After an absence she returned in iZombie. The comic book adaption has Rose McIver as Liv Moore, a zombie who feasts on the brains of murder victims. This lets her take on their personalities and memories to help solve their murders. Michalka played Peyton, Liv's roommate who naturally freaked out when she discovered the truth. But she later returned and has helped Liv out. The two have a good banter on the show with some funny bits like Liv on the brain of a dancer to perform for Peyton.
Off camera, the two bond very well, showing off pictures together a lot on set. They also hang out off-screen with McIver often seen supporting Michalka and her sister AJ at musical performances. They're a delight together at panels for the show at conventions or hanging with Karen Gillan and while McIver may be playing a dead person, she comes off lively with Michalka a lot.
14 CAN'T BE IN SAME ROOM: Allison Mack and her Smallville Co-stars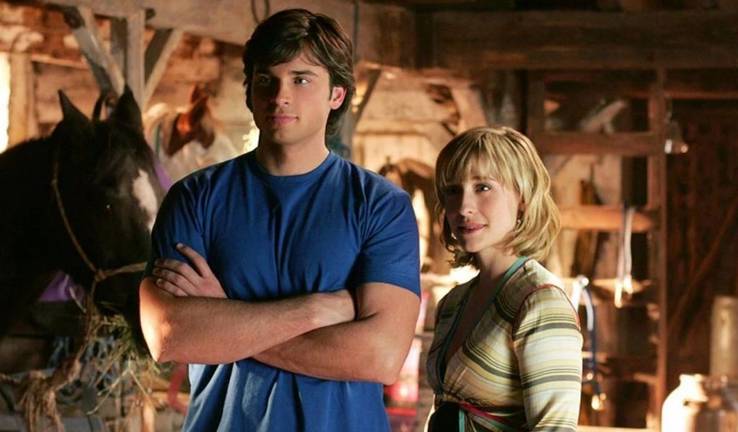 This is one of the most bizarre stories you can imagine. When Smallville began, we had a great cast: Tom Welling as a young Clark Kent; Michael Rosenbaum as a Lex Luthor who started off as his best friend; Kristen Kreuk as Lana Lang; and Erica Durrance added as Lois Lane. Allison Mack was highly popular as Chloe, the quirky journalist keeping track of all the weird happenings in this town. As the show embraced more of the DC mythos, she was boosted nicely in attention and Mack's lovely charm made it all work. It was surprising that she didn't go farther given her career, no other jobs lined up afterward.
Of course, it's well known there's a good reason for that. Shocking as it sounds, Mack was recently called out for being part of a cult. Her co-stars have distanced themselves from her with Kreuk in particular was a member of the cult but left in 2012 and made it clear she has nothing to do with it or Mack now. It's truly stunning Mack was into this and it is no wonder her co-stars today are staying far away from her. (Source: Vulture)
Featured Today
20 Celebs We Want To Become Superheroes In The Next Phase Of The MCU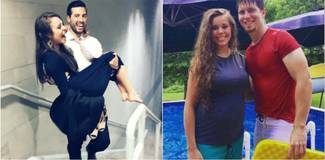 15 Photos Of Jinger Duggar Being The Ultimate Rebel Duggar

Nikki Bella 'Devastated' Over John Cena Breakup

13 BEST FRIENDS: Elizabeth Gillies and Nathalie Kelley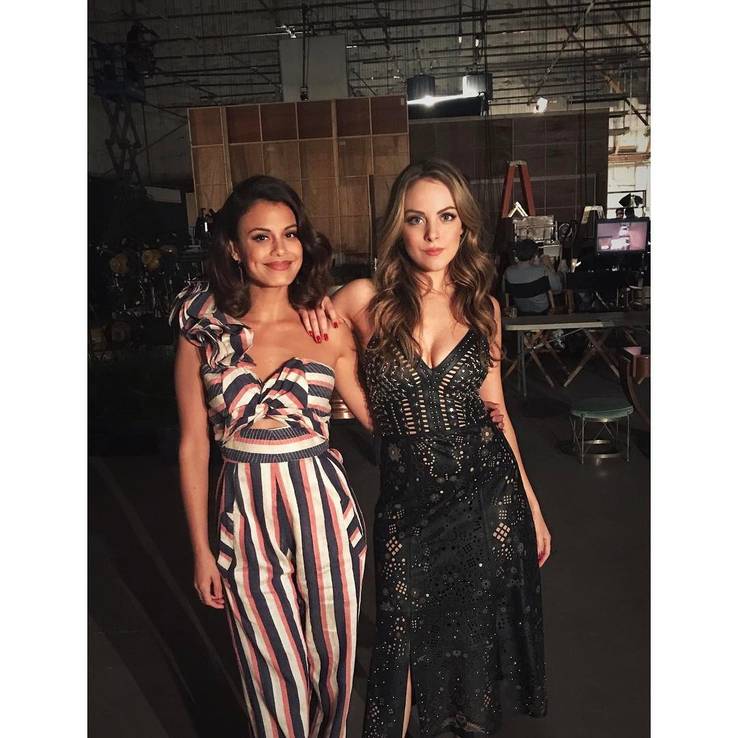 One of the big surprises of the CW in the last year has been their revival of Dynasty. The reboot of the classic 1980s soap hasn't been a huge ratings winner but has amassed a good audience. That's led to it getting a renewal for a second season as it seems fans are getting into the wild antics of an ultra-rich family. From the start, the show has given a modern take on the classic catfight between rich girl Fallon (Elizabeth Gillies) and Cristal (Nathalie Kelley), the stepmother barely older than her.
On screen, the two never stop hitting each other with insults and even a full-scale brawl. Off screen, however, they get along pretty great. Their Instagram feeds have photos together goofing off. Gillies also told People how the two go on "girls nights" a lot, including seeing various movies. So while they may act a wicked pair of rivals on this show, they're much better off as friends to boost this surprise hit.
12 CAN'T BE IN SAME ROOM: Nina Dobrev and Ian Somerhalder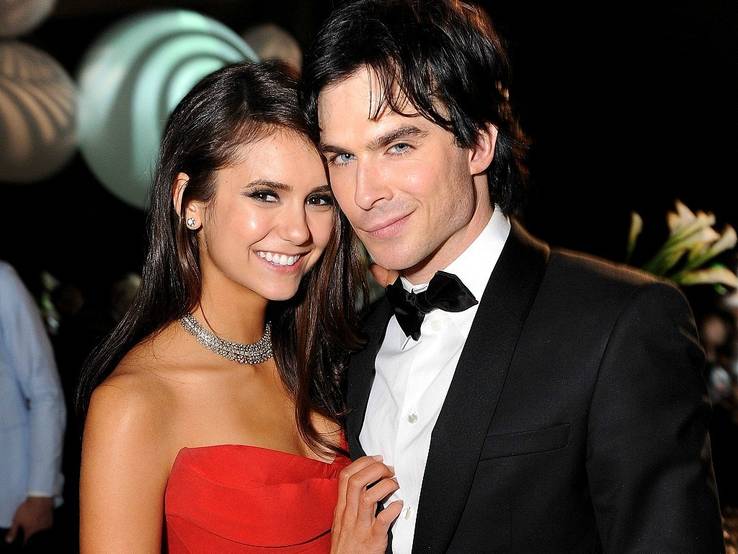 At first, The Vampire Diaries seemed to be a low-level Twilight. However, it took off thanks to great writing and fantastic twists to become a long-running hit. Helping was the cast, mainly Nina Dobrev as nice girl Elena. The key of the show was the love triangle between her and the Salvatore brothers, nice Stefan (Paul Wesley) and brutal Damon (Ian Somerhalder). Over the course of several seasons, Elena hooked up with each of them as Dobrev also played wicked vampire double Katherine. Behind the scenes, Dobrev and Somerhalder became a real item and getting pretty intense.
However, after nearly two years, the duo called it quits despite how their characters on the show were now in love. It was brought up when they won a Teen Choice Award for "Best Couple" and on stage cracked that "we were enemies on the show, then dating then we dated in real life then we broke up and now we're in love on the show. But at least it's not awkward." Dobrev left the show at the end of the sixth season although she returned for the series finale. Yet it seems she and Somerhalder don't stay in touch to showcase mixing work and a personal life can be rough. (Source: NickiSwift)
11 BEST FRIENDS: Adelaide Kane and Rachel Skarsten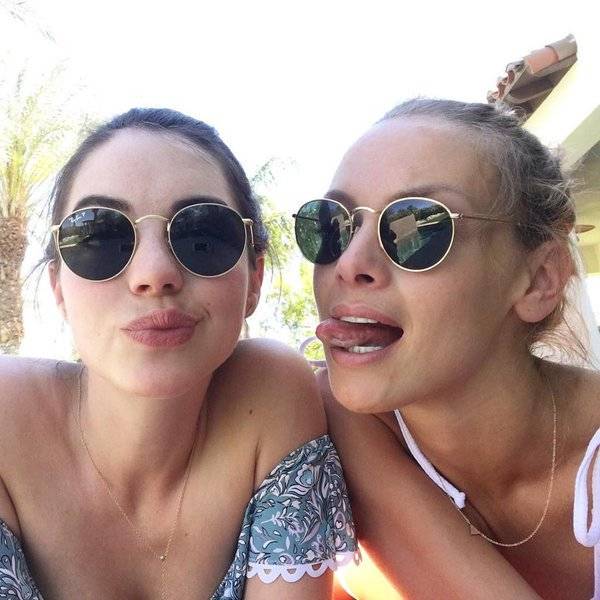 It's true that Reign is hardly historical accurate. This take on the life of Mary Queen of Scots played fast and loose with real events and the addition of modern music and sensibilities made it wilder. But it was successful thanks to its cast, mostly Adelaide Kane as Mary herself. She handled the lavish gowns and the intrigue with the plotlines of Mary tangling with schemes from her cousin, Queen Elizabeth I. In the third season, Elizabeth finally appeared on screen, played by popular Canadian actress Rachel Skarsten. This led to a notable bit in that the last two years of the show focused on their rivalry but not once did they ever share the same scene.
However, the two did have a good bond going as they did have to share the same set. At the time of Skarsten's arrival, a few of the female co-stars of the show had left and she had spent some time "creeping on Rachel" on social media. Soon, they were sharing constant pics together on social media to the point where fans nicknamed them "Radelaide" which both love. The show may have ended but these two continue to carry on a royal bond.
10 CAN'T BE IN SAME ROOM: Lauren Graham and Scott Patterson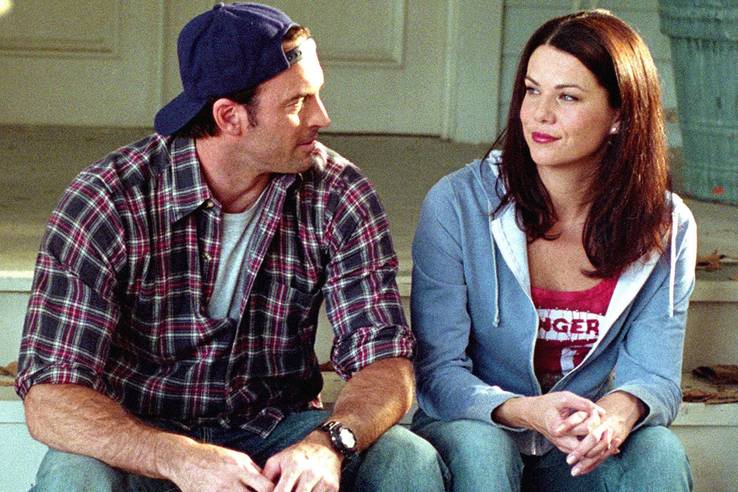 For a while on Gilmore Girls, the writers kept giving Lorelai a variety of boyfriends, even a fiancée. But from the first episode, fans were convinced she and Luke were destined to be together. The flannel-wearing owner of the coffee spot Lorelai loves to visit, she and Luke had a terrific banter and helped each other out a lot. Lauren Graham and Scott Patterson were delightful in the roles to bounce off each other. They finally confronted their feelings to get together but the revelation Luke had a daughter from years back put a wrench in things. Thankfully for fans, the 2015 revival had them finally tying the knot and seemingly ready to live happily.
However, in real life, the two weren't as close. Talking to TV Guide in 2005, Graham surprised fans by revealing how she felt Lorelai was better off with Rory's father, Christopher. She also stated that she and Patterson had a good chemistry but "we're not intimate." They have returned for the revival but remarkable that two folks who had such a great on-screen chemistry didn't click nearly as well behind the scenes.
9 BEST FRIENDS: Lauren Graham and Alexis Bledel
Amy Sherman-Palladino conceived Gilmore Girls on a simple idea: A mother and daughter who are more like best friends. She was worried about finding the right pair but as soon as Lauren Graham and Alexis Bledel were cast, they were perfect. They handled the whip-smart banter and funny situations while clearly getting along great. It was thanks to that bond that the show lasted seven years and they kept up the friendship in the years afterward. That paid off when the show was revived by Netflix in 2015 and fans loving seeing them right back to their old ways.
The duo hang out a lot and can indulge in some fun social media postings such as Graham hanging with Bledel and her other TV daughter Mae Whitman of Parenthood. Also, Graham was the first to tweet out congratulations to Bledel winning an Emmy for The Handmaid's Tale. It's up in the air if we'll get more of Gilmore but at least it's obvious the Girls themselves maintain that fantastic bond. (Source: Bustle)
8 CAN'T BE IN SAME ROOM: Chad Michael Murray and Sophia Bush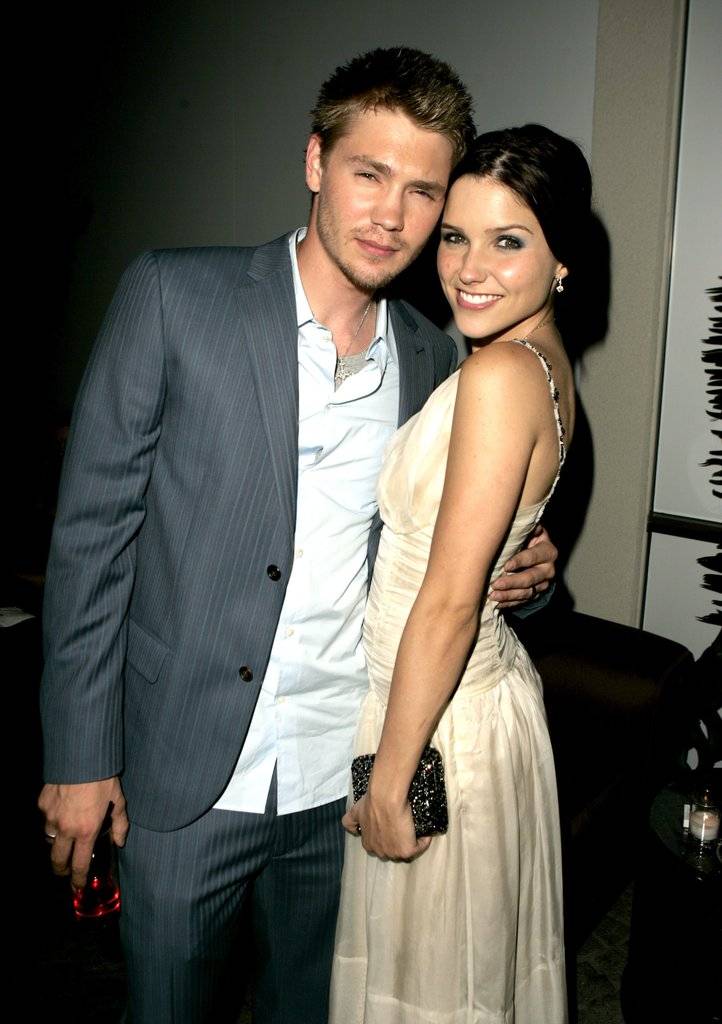 Working with an ex is never a good thing. But few have had to handle it worse than Sophia Bush. One Tree Hill started on the WB before it was merged into the CW, focusing on a group of high school teens handling romances. It was notable for a five year time jump between seasons to let them grow up and become more successful. Sophia Bush was notable as rich girl Brooke while Chad Michael Murray was nice guy Lucas. Their characters briefly dated but moved on to other people as behind the scenes, Murray and Bush were getting closer. They finally married right after the third season and looked to be in love.
Just five months later, Bush filed for divorce. Amazingly, the two had to keep working together for another three seasons before Murray left the show. Bush remained until it ended three years later and in interviews, has stated the entire marriage was a horrible mistake. Not surprisingly, the two are no longer in touch and highly unlikely they'd get together for some sort of reunion as they're a fine example of why on-set romances aren't a good idea. (Source: USMagazine)
7 BEST FRIENDS: Phoebe Tonkin and Claire Holt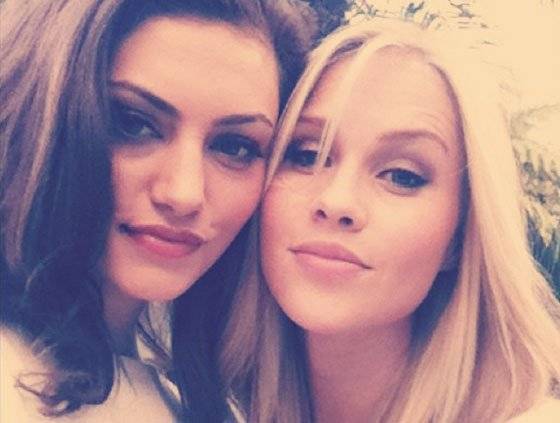 The bond between these two goes back years before they joined the CW. In 2006, Claire Holt and Phoebe Tonkin were teenagers when they were cast in the Australian series H20: Just Add Water. They played two of a trio of girls who turn into mermaids and the two quickly became friends. In 2010, Holt became part of the CW hit The Vampire Diaries as the vampire Rebekah. A year later, Tonkin was part of The Secret Circle and when that was canceled, the producers had her join TVD as werewolf Haley. When the spin-off The Originals was created, both actresses were added to it.
Since then, the two are nearly inseparable. True, Holt took a couple of years off from the show but returned. She and Tonkin gush about the other in interviews and slews of social media postings as they often vacation together. Over a decade after they met, the two are still best buddies and even with Originals ending, they're ready for that friendship to continue for a long time.
6 CAN'T BE IN SAME ROOM: Blake Lively and Leighton Meester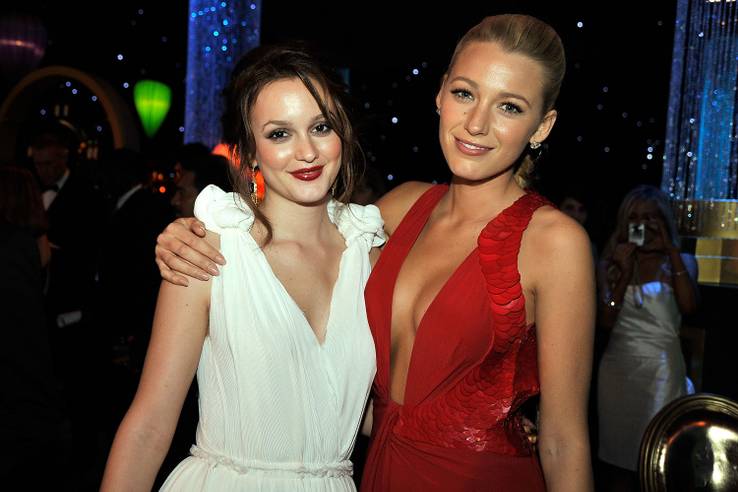 The key to Gossip Girl was the conflict between Serena and Blair. They bounced between best friends and hated rivals amid the wild plotlines and high drama of the series. It made stars out of Blake Lively and Leighton Meester and they put on a good show at first of getting along well. But since the series ended, it's been made quite clear it was just good acting. They were a contrast, Lively loving current music and fashion while Meester was more reserved. It also seemed Lively relished being in the spotlight more than Meester and they just didn't click with each pushed toward stardom.
A Vanity Fair piece on the show's 10th anniversary has producers and cast members admitting Lively and Meester didn't get along on set or hang out and they'd have to be talked into dual photo shoots. Both are rather tight-lipped about the other and neither follows the other on social media. So the true gossip about this show was how the girls were never friends.
5 BEST FRIENDS: Melissa Benoist and Chyler Leigh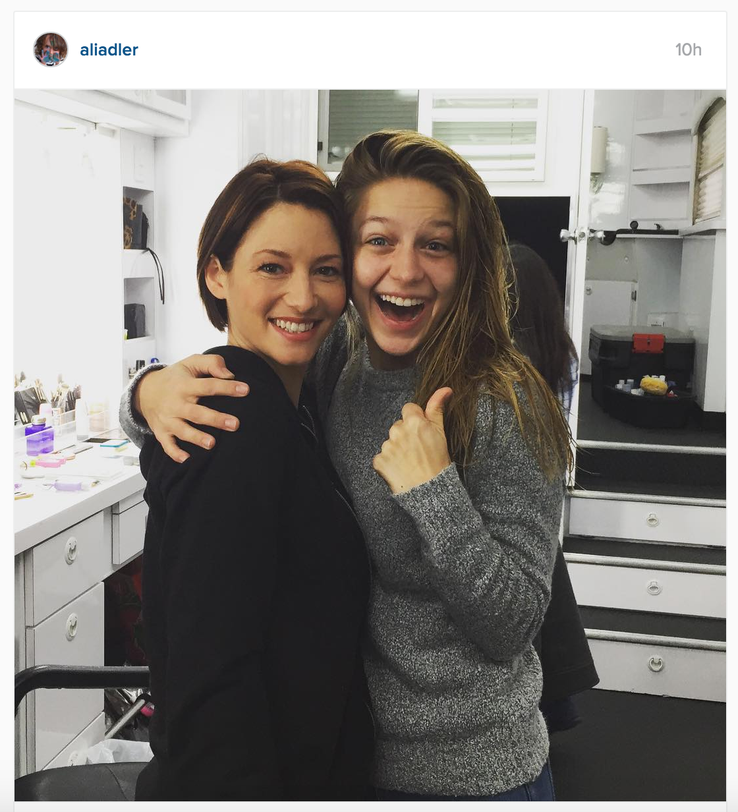 The casting of Melissa Benoist as Supergirl was a surprise to some. The actress was best known for her role as Marley on Glee, not the type to be a superhero. But it's worked out with the show a hit and fans loving Benoist's relatable take on the Girl of Steel. A key to the series was the addition of Alex, Kara's foster older sister who turns out to be a top secret agent. Veteran Chyler Leigh was cast in the role, a winner with fans with storylines like Alex coming out.
The two show the bond is just as strong off screen as well. Each of them has an Instagram page packed with photos of the other and also helping each other out (including the accusations of harassment against a producer). It's obvious how well they get along and that super-sized bond is a key reason the Danvers sisters soar well to be favorites for fans.
4 CAN'T BE IN SAME ROOM: AnnaLynne McCord and Shenae Grimes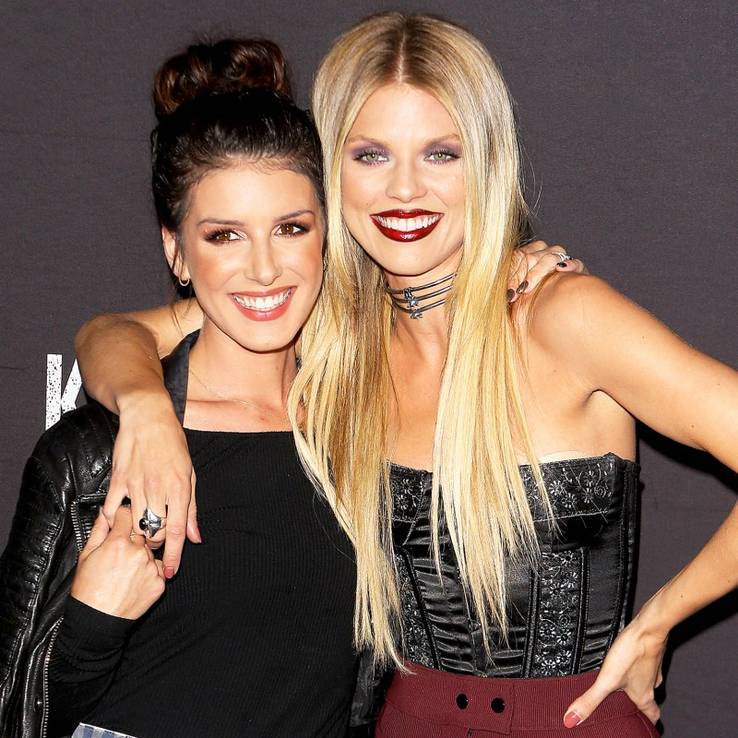 In 2008, the CW decided to revive a classic of TV with a new take on 90210. A big bit was bringing back original stars like Shannen Doherty and Jeannie Garth but giving the attention to the new cast as well. Shenae Grimes played Annie, an Ohio teen who moves to Beverly Hills while AnnaLynne McCord was Naomi, the rich girl who turned out to be a much better person than she seemed. For five seasons, the show did well with the plot of Annie and Naomi enemies but soon bonding as friends.
But behind the scenes, things were a lot messier than that. In interviews with Wendy Williams and US Weekly, McCord admits that when she started on the series, she had social anxiety which made her seem stand-offish. But she also says Grimes had plenty of ego herself to spare and thus they clashed constantly on set to the point of making Garth and Doherty look civil. They seemed to have patched some of it up when the show ended but they still appear to be distant and show their "enemies" vibe wasn't just for show.
3 BEST FRIENDS: Jensen Ackles and Jared Padalecki
For 13 seasons, Supernatural has been the CW's longest-running series. Fans have not gotten tired of seeing Sam and Dean Winchester travel across the country to take on foes from demons to vampires to even angels and the Devil himself. It's a show that can be dark drama one episode then wild comedy the next. They've even done an animated crossover with Scooby-Doo. The key to the show's success has been the chemistry of stars Jensen Ackles and Jared Padalecki. They truly are believable as brothers through thick and thin, always able to help each other but not above putting each other down at other times. Naturally, being together for over a decade means the two have forged a terrific bond together.
The duo never cease to put up photos from the set of hanging around, each supporting the other when they tried their hand at directing and having a great time. In interviews with TV Guide, the two state that their bond is stronger than ever and a key reason the show lasts is because they're just having a great time together. With Supernatural returning for a 14th year this fall, the duo's friendship keeps them stronger than most real brothers.
2 CAN'T BE IN SAME ROOM: Emily Bett Rickards and Katie Cassidy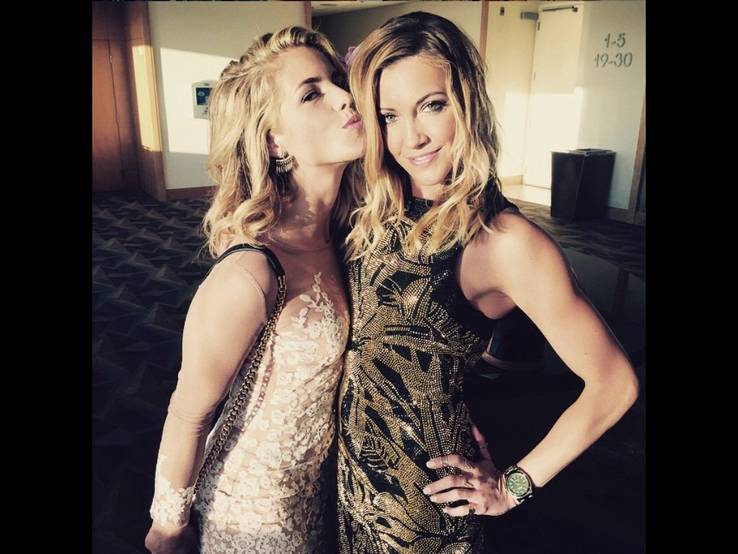 When Arrow began, Katie Cassidy was clearly the female lead as Laurel Lance. Emily Bett Rickards was only intended to have a minor two-episode role as Felicity Smoak, a computer geek Oliver goes to for help. However, the chemistry between Rickards and Stephen Amell was so big that Felicity soon was added as a regular. That worked out well and Rickards and Cassidy got along nicely with a lot of social media posts. But as Felicity's role increased, Cassidy seem more ignored which seemed to put a strain on their relationship.
The turning point was when the writers set up an arc of one character dying but decided early on Felicity was off-limits. Instead, it was Laurel with Cassidy reportedly upset about it. There's been a serious downturn in pics of the two together and each has been rather tight-lipped about the other in interviews. While Cassidy is back on the show (as Laurel's evil doppelganger Black Siren), it looks like she and Rickards no longer get along as well.
1 BEST FRIENDS: Lili Reinhart and Camila Mendes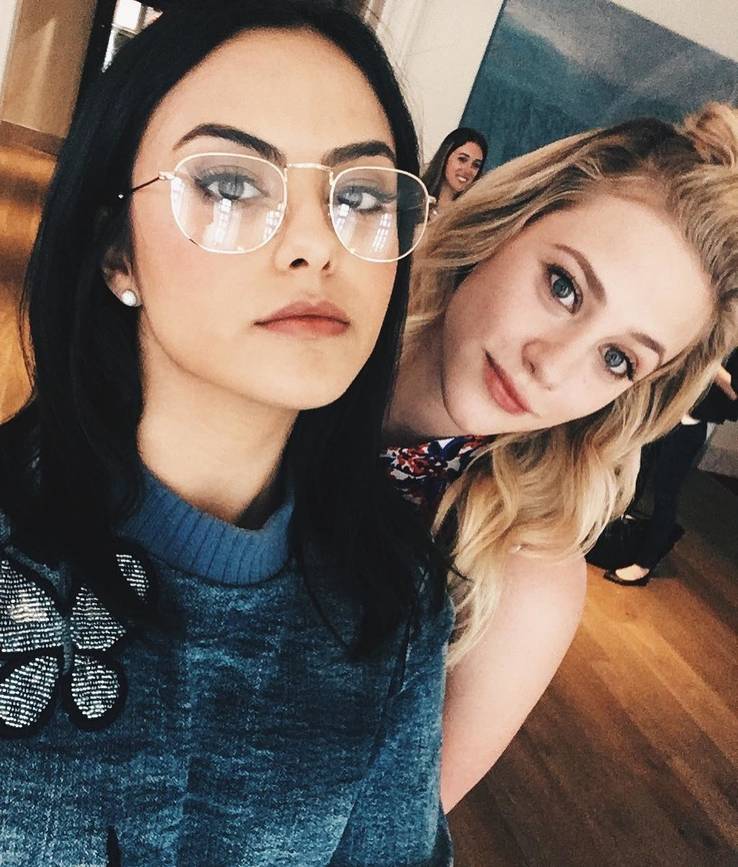 For decades, Betty and Veronica have been the best "frenemies" in comics. The ultra-rich snobby gal and the down to earth beauty have clashed a lot, each wanting Archie Andrews. A popular series shows two different worlds where Archie marries each and how their lives can change. It was assumed this triangle would continue with Riverdale, a modern update of the property. However, the writers have played with it by having Betty hooking up with Jughead and thus not the classic love triangle. Still, it seems an obvious thing to believe the actresses behind the roles must be enemies.
Instead, Lili Reinhart and Camila Mendes have showcased their friendship early on. The duo appear constantly in various social media posts and do a lot of photo shoots together to talk of how great they get along. They did a dual interview for Cosmopolitan where they speak about hitting it off from day one and count on each other a lot. So while their characters may be at odds, in real life, these two are bosom buddies.
Source: Read Full Article