10 A-List Celebs Who Are Total Drama Queens (And 10 That Are Drama Kings)
Like it or not, as much as people all say they desire to become a part of Hollywood culture, there also is the sorry fact that once you enter this echelon, you open your life up for critical analysis. This has always been the case, as celebrity gossip has always made for attractive headlines, but now it's even more immediate, as your life is now under the scrutiny of the ever-watchful eye of Twitter, Instagram, Reddit, and the like. Social media has made the news flow on people's "private" lives more obtainable and presentable than ever, and the thought of it alone is enough to start some real…drama.
While some people are able to adjust to the extensive public scrutiny (Philip Seymour Hoffman kept his personal life out of the limelight until his death, and we still have reclusive artists like Thomas Pynchon), others see their lives and careers immediately effected by it. Face it, the American public still loves a good soap opera, and some famous people live lives that have just as many ridiculous moments as your grandmother's favorite daytime drama. Broken relationships, outcries, family problems, breakdowns all find themselves as sound bites for news media, and many celebrities revel in this exposure.
Here you'll find a list of celebrities that we feel are known just as much for their personal lives as they are for their professional work. Being a drama queen (or king), might not be the best way to become popular among your schoolyard peers these days, but amongst the rich and famous, it may be just enough to get you a coveted Hollywood star.
20 Kristin Stewart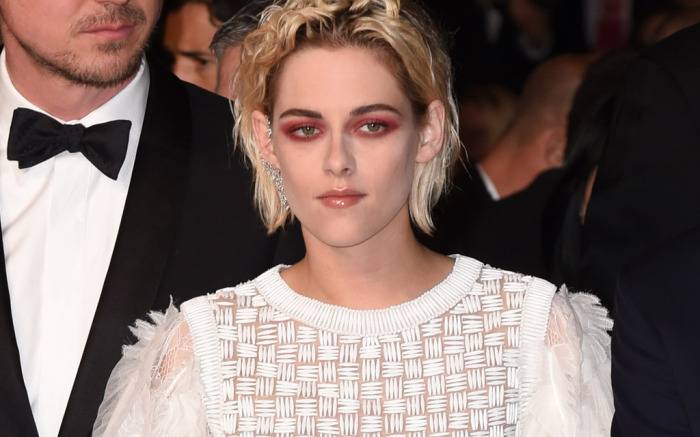 The 28-year old actress has spent more than half-of-her-life in the starlight. Raised by parents that worked in show business, she got her start as a child actress making notable appearances in films like Panic Room and Cold Creek Manor, and eventually making her way to a lead role in the highly popular vampire film franchise Twilight. Despite this, Stewart seems just as recognizable for her real-life drama, as she is from the type she performs on-screen.
Stewart was in a widely-publicized relationship with her Twilight co-star Robert Pattinson, which went down in flames in 2012.
Since then she's become very outspoken about feminism, and has almost exclusively dated women, including visual effects producer Alicia Cargile, French singer Soko, and musician Anne Clark (AKA Saint Vincent). Perhaps all this media scrutiny has been what's persuaded Stewart to pursue more low-key arthouse roles more recently (such as Clouds of Sils Maria and Personal Shopper, which were both directed by renowned French filmmaker, Olivier Assayas), but her celebrity status is very fresh in everyone's mind, and she'll be a household name as long as it is.
19 Anne Hathaway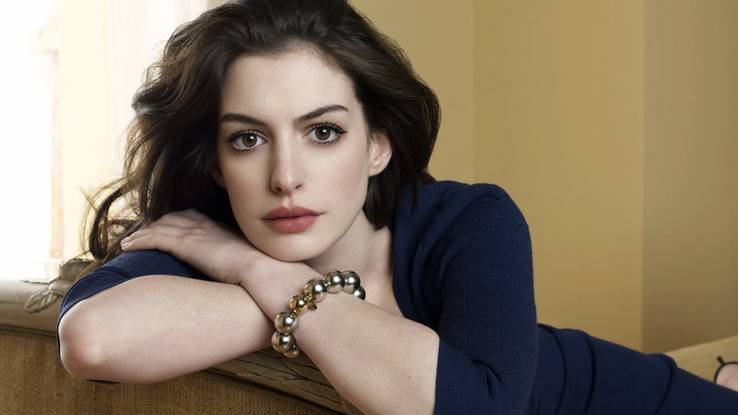 While some actresses relish at being drama queens, others have ultimately found it to be a crux for their continued success. One should look no further than Anne Hathaway to see a particularly glaring example of this.
The 35-year old actress is the recipient of numerous awards, and has acted in a wide-range of films from family-oriented comedies like The Princess Diaries, to more pronounced adult roles in acclaimed dramas such as Brokeback Mountain.
That said, she's also become notorious for being very difficult to work with, and has shown questionable behavior towards other celebrities (such as throwing a fit at the 2013 Oscars when she discovered Amanda Seyfriend wore a dress that was very similar to one she had planned to wear).
Her public image also probably reached a nadir when she hosted the Academy Awards alongside James Franco in 2011, which was almost immediately considered one of the most embarrassing hosting jobs in television history.
She arguably has yet to recover from that night, and she reportedly is still not on speaking terms with James Franco, and her status as one of Hollywood's top leading ladies has definitely gone downward. Anne Hathaway sure knows how to be a Drama Queen, but she can't handle the backlash like others.
18 Edward Norton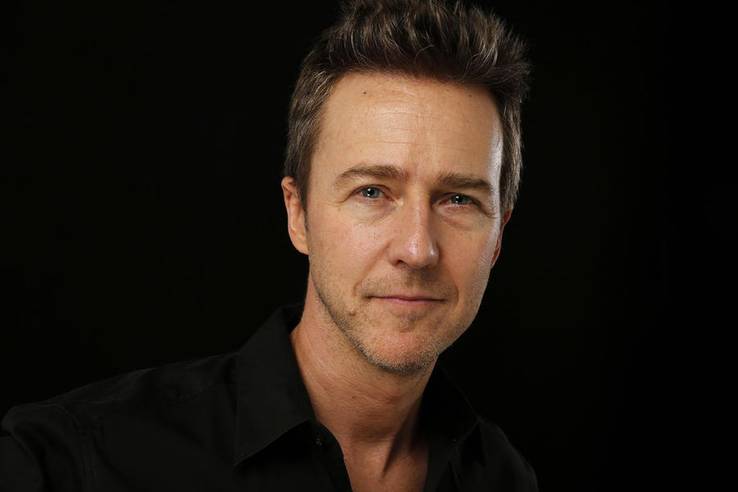 While Edward Norton is often considered one of the most compulsively watchable actors of his generation (would we have liked Fight Club and American History X as much without him?), he's also grown a reputation as an extremely difficult actor to work with.
Known for often feuding with directors, and having an overtly pompous manner (a stigma that he potentially self-parodied in his role in Alejandro G. Iñárritu's Oscar-winning film Birdman), Norton's unsavoury manner has actually cost him a few juicy roles over the years.
Perhaps the biggest inclination towards this was his initial casting as The Hulk in Marvel's 2008 The Incredible Hulk. Intended to carry on the mantle of Bruce Banner for Marvel's then budding cinematic universe, Norton made strides to the film's executives that he wanted to personally re-write the script. Even though the production on The Incredible Hulk was under way, they agreed, only to have most of Norton's ideas cut from the final product. Norton was enraged by this, which of course caused more conflict with him and the studio, and of course, we all know that the role was re-cast with Mark Ruffalo by the time The Avengers movie came out.
Nonetheless, Norton often finds himself in some unexpected roles these days, such as a talking bagel in Sausage Party!
17 Shia LaBeouf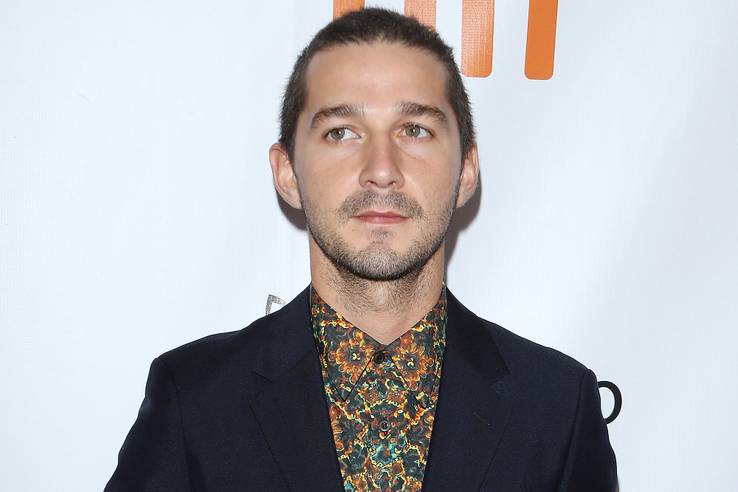 Shia LaBeouf had one of the most publicized breakdowns in celebrity culture in recent years, although we're still not clear if it was a publicity stunt or not. While a familiar face in mainstream summer spectacles since his teen years, LaBeouf's profile got a significant boost by starring in the mega-popular (and critically lambasted) Transformers film franchise, but it didn't take long for him to mock his new-found stardom.
Following the release of Indian Jones and the Crystal Skull, LaBeouf went on record to say the movie was a disaster, and eventually decried Hollywood, and said that he was finished making mainstream films for the rest of his career.
Since the early 2010s, LaBeouf has starred in more experimental arthouse films such as Nymphomaniac and American Honey, but he's yet to leave the public eye thanks to his increasingly bizarre stunts. From showing up to Cannes with a paper bag over his head that read "I am not famous anymore", to directing esoteric short-films, LaBeouf seems to be doing everything in his capability to show the world that it was a mistake that he became a celebrity. Here's a tip though, LaBeouf…it's not freaking working!
16 Kate Winslet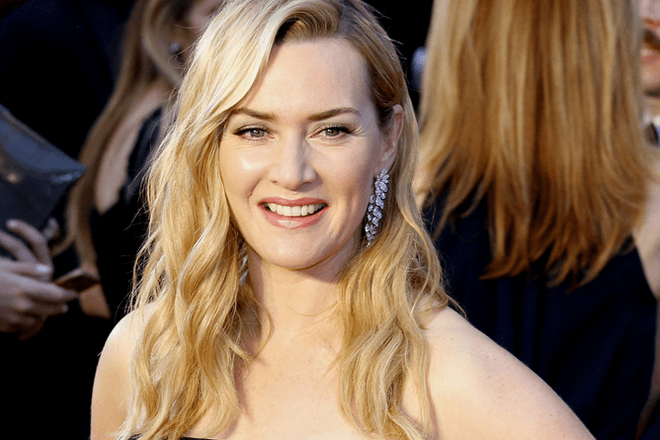 The British actress might be most immediately recognizable for her starring turn in Titanic, one of the highest-grossing films of all time.
Those that have followed her personal life, however, may recognize her as something else beforehand: a man-eater.
Starting off with a brief relationship with her Dark Season co-star Stephen Tredre, Winslet remained close with the man until his death from bone cancer in 1998. Winslet has said that she never truly got over Tredre's death, and it has had a lasting impact on her. In 1998, she began a relationship with the assistant director of Hideous Kinky, Jim Threapleton, who she married later that year. They would go on to have a child named Mia in 2000, but they ultimately divorced in 2000. Winslet has since called the marriage "a mess".
Soon after, she dated Sam Mendes, and the two wed in 2003 followed by their son Joe. Still, their marriage reached a tailspin, and in 2011 they officially divorced. She is currently married to Ned RocknRoll, (the nephew of virgin group founder Richard Branson), whom gave birth to her son Bear in 2012.
So that's a relationship she had as a minor with an older man, as well as three children from three different fathers, for Mrs. Winslet. If that doesn't sound like a juicy memoir, then we don't know what does.
15 Emma Watson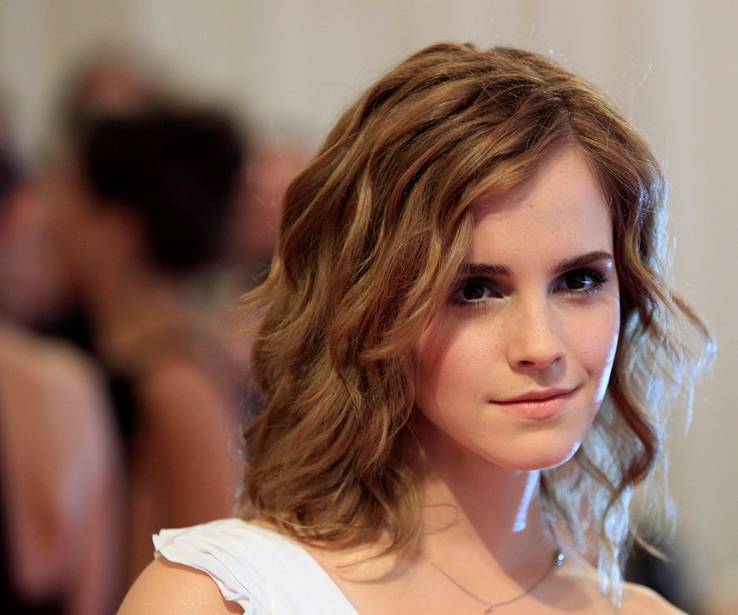 Watson may be an obvious choice for this list (she was featured in a cover article for Glamour Magazine, for a piece that starts with the headline It's Cool to Be a Drama Queen), but some people may not still be aware of how dramatic the Harry Potter star's real-life is. The 28-year-old Brit may have captivated children and adults the world-over in her role of Hermione Granger, but she's been visibly trying to shed her image as a teen witch, by appearing in non-fantasy roles like The Bling Ring and Regression. Asides from this, she's been trying to elicit a more punk aesthetic by posing in pictures wearing risqué attire, and provocative attempts at tattoos.
She most recently came under media scrutiny when she was found wearing a tattoo that read "times up" in response to the escalating effects of the #MeToo movement, only to come under ridicule that the tattoo wasn't punctuated properly.
Media outlets were quick to point out that "times up" was missing an apostrophe, and should instead be printed as "time's up", which led to some rather sore remarks on Watson's part. Call us grammar Nazis, but sometimes a political statement is only as good as its punctuality.
14 Kanye West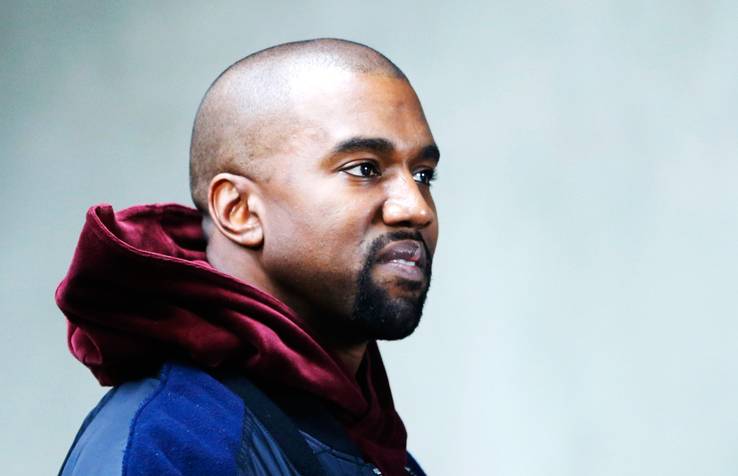 Knew it wasn't going to be to long till we saw this guy, eh? The rap mogul has alternatively been called by Americans as both a genius and a jackass (the latter coming from former president Barack Obama I might add), and his antics are a clear indication as to why.
One need look no further than Kanye's Twitter feed to see the escalation of his mental breakdown as a pop-star.
While always an egotistical braggart (even by hip-hop standards), Kanye's views on society have become increasingly nonsensical, and his twisted sense of humor is simply grating. He also has proven to be very disrespectful to fellow artists, having not once, but twice grabbed the microphone from a recipient during a major awards show (Taylor Swift during the 2009 VMAs, and then Beck during the the 2015 grammy's), and even had a feud with Jay-Z, the artist most responsible for catapulting him to his level of fame in the first place.
His persona particularly reached an unfavorable echelon when he came out as a supporter for Donald Trump during a show at Los Angelas, and he was greeted with boos, and then abruptly ended the concert. He cancelled the remainder of his tour dates afterwards, and perhaps in an attempt to proverbially twist the knife in his detractors, he then posted pictures of himself visiting Trump tower and shaking hands with the soon-to-be president.
Honestly, we could just keep going on about Yeezy, as more than any other celebrity right now, Kanye thrives on the soap opera that is his life. If his idol Michael Jackson was the king of pop, then Kanye is undoubtedly the king of drama!
Featured Today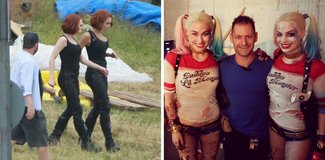 20 Photos Of Action Stars With Their Stunt Doubles That Will Disappoint Their Fans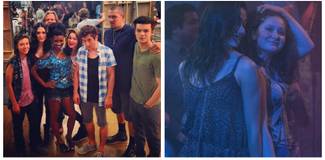 20 Behind-The-Scenes Secrets From Shameless Fans Have No Clue About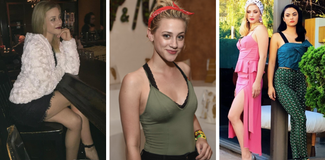 15 Photos Of Lili Reinhart That Would Have Archie Blushing

13 Russell Brand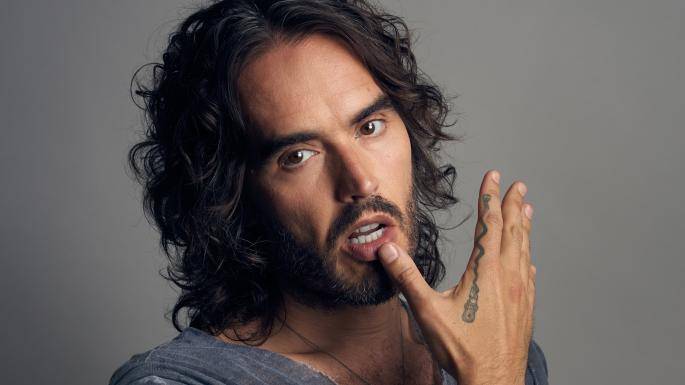 While he may be one of Britain's most recognizable celebrities these days, he's also undoubtedly one of their most obnoxious too. Getting his big-break on the aptly-named Big Brother spin-off Big Brother's Big Mouth, Brand soon found himself landing plenty of movie deals, including the Apatow releases Forgetting Sarah Marshall and Get Him to the Greek (in which he played depraved British rock star Aldous Snow, which is more or less Brand himself). Not long after, Brand met and married Katy Perry, arguably the biggest American pop-singer at the time, and his stardom continued to skyrocket…if only he could of kept his mouth shut.
Brand ending up ditching Katy Perry through the oh-so subtle method of text messaging, and since then has become a prudish spokesman for his own political movement.
In his ill-received documentary The Emperor's New Clothes, Brand used his celebrity to make rather nonsensical claims regarding capitalism and the world-powers, urging people not to vote for reasons not even he can seem to properly explain. Also, as a former addict, he's become outspoken about the effects, and quite shamelessly used Philip Seymour Hoffman as a venue for him to speak a bit more about drugs in contemporary society…but ultimately more about himself.
It's hard to fault the guy for sticking up for what he feels is a good cause, but it's also just as hard not to liken him to The Good Place's Tahani. Y'know, a would-be philanthropist who ultimately is more self-interested than willing to admit (and ultimately headed for The Bad Place).
12 Kim Kardashian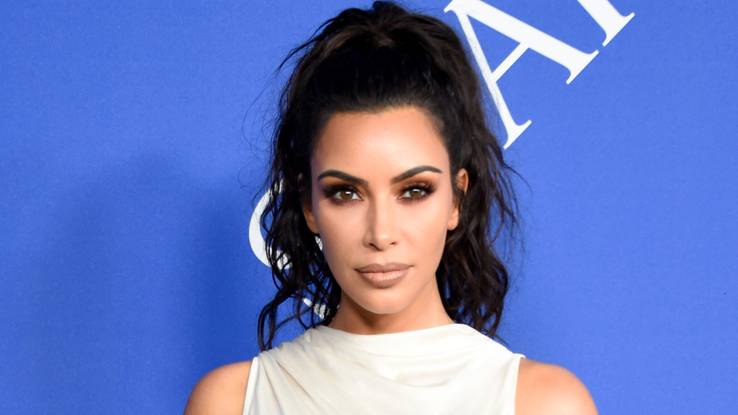 Being married to Kanye West says a lot about Kim Kardashian's potency to elicit drama (see our drama king section below), but Kim has been one of America's biggest celebrity drama queens for much of her life. While initially the receiver of media attention just due to her association with Paris Hilton, she became more recognized after a leaked tape in 2007. Soon after, she and her family appeared in the E! reality series Keeping Up With the Kardashians, which exposed the personal and professional lives of the Kardashian-Jenner family, where her propulsive personality definitely carried the show's penchant for "realistic" drama (and ratings).
Since marrying Kanye West in 2013, Kim's life has only become more visible to the public eye.
The couple has since had three children (with their third child being carried by a surrogate), and she has stood by her husband's increasingly controversial beliefs. What's more, she's become the target for a host of divisive opinions, with some parties calling her a good role-model for women, and others seeing her as a talentless hack that was just born with a silver-spoon in her mouth. Regardless, Kim is likely to stay in the spotlight for plenty more years to come, as long as her life remains so pristinely soapy.
11 Catherine Zeta-Jones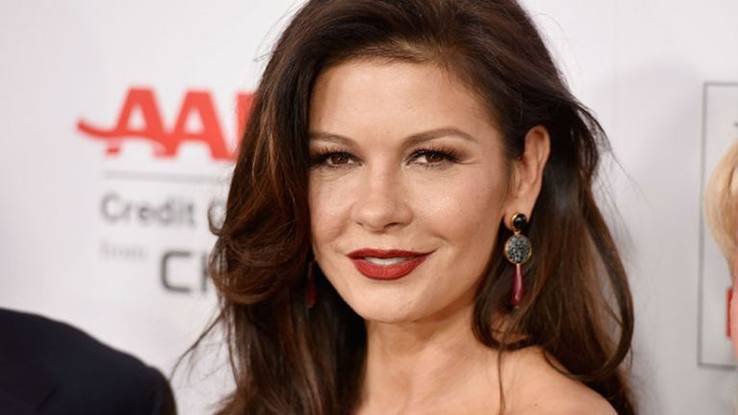 While the Welsh actress has vocally expressed that she tries to live a very private life, her attempts to conserve her public image have often led her to inevitably show up in newspaper headlines. She and her husband Michael Douglas sued Hello! Magazine in 2003 (and won), after the publication put out photos of their wedding without consent, and in 2005 she sued a Reno strip club that used her likeness for their website.
She also found herself in a high-profile court case with Douglas' first wife, Diandra Luker, regarding proceeds from his movie Wall Street: Money Never Sleeps.
Certainly protective of her self-image to a staggering degree, including placing a legal notice on the release of an un-authorized biography written on her. For those that had seen her media presence over the years, her bipolar diagnosis was hardly a shock, as it characterizes why her personality seemed to swing so swiftly between content and depressed, which certainly escalated amidst the stress she must have been dealing with in light of her husband's illness with stage IV throat cancer.
Life for Catherine Zeta-Jones has been anything but drama-free, but it also might be the reason she found herself cast as the lead in the upcoming Facebook series, American Queen.
10 Charlie Sheen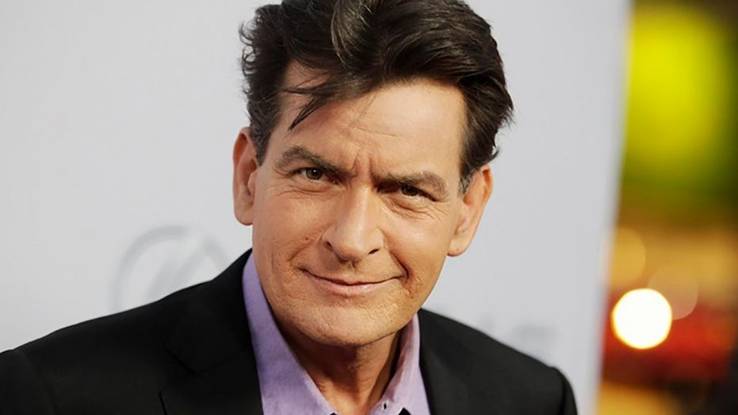 Charlie Sheen has been the source of so much outrage and ridicule over the years, that it's almost an understatement to call him a "drama-king" (maybe "raving amoral sociopath" works better). The former star of Two and a Half Men has had a lengthy history of drug abuse and womanizing, that has had varying levels of intensity over the years.
It reached its zenith in the 2010s though, when Sheen's behavior was becoming more outrageous than ever, including an incident where he reportedly trashed a plaza hotel room, all while his ex-wife and his daughters were in the adjoining room.
He soon after made very disparaging remarks on the creators of Two and a Half Men, leading them to fire Sheen from the program, and ultimately halt production on the series' eighth season, even though it had been renewed to run into next year. Sheen still remained in the spotlight though, dating a string of pornographic actresses, and starring in the FX comedy series Anger Management (the season premiere was viewed by 5.74 million viewers, making it the most-watched premiere episode for a cable sit-com, despite its negative press). Since then, Sheen not-so-shocked people again in 2015 when he revealed that he was HIV positive.
9 Rob Kardashian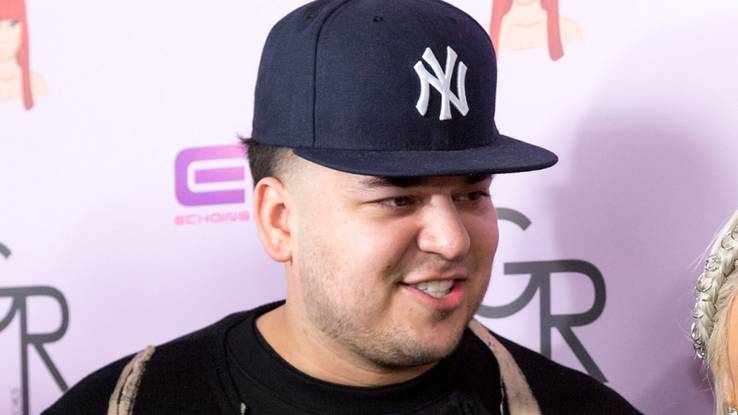 Only fitting that we have at least two Kardashian's on this list, eh? Known for being an abusive, hypocritical, and downright obnoxious human being, but what's even more upsetting is his troubling history with women. Starting with his relationship with former Cheetah Girls member, Adrienne Bailon, whom he didn't treat respectfully. Rob even pretended to slap her in a viral video, and once again this action seemed inexplicably bizarre, but found hilarious by Keeping Up With the Kardashians loyal fanbase. When he dated Rita Ora he also spread a lot of rumours about her when they eventually broke up.
More recently, his ability to be human garbage has came out around his ex-fiancée, Blac Chyna, where he took to social media to release pictures he had of her's.
Rob, who has a baby with Chyna named Dream, just gave another example of his juvenile and pitiful attempts to slut-shame women that he feels aren't good enough for him. Still, he's the envy of too many 18-35-year-old men in America, if only because he's been with so many beautiful women, and hasn't worked a day in his life.
8 Angelina Jolie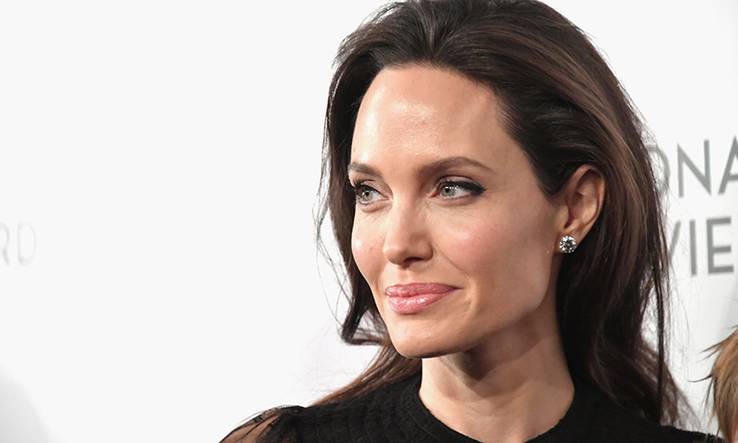 While considered one of the most beautiful women in the world for most of her life, Angelina Jolie has also been the subject of much media attention regarding her very publicized personal life.
Having been in a number of serious relationships, journalists had a field-day with Jolie's love life in the late-90s when she dated a slew of different actors, before marrying Billy Bob Thornton in 2000.
Frank with her fame, she made a name for herself amidst celebrity gossip columns seemingly more interested in her personal life rather than her performances (it's a little hard at this point to name at least three movies she was in). Divorcing Thornton in 2003, Jolie's image reached an apex when rumors began to circulate that she and her Mr. and Mrs. Smith co-star Brad Pitt were together. Jolie denied these rumor, but in January 2006 she confirmed that she was pregnant with his child.
The two would have a 12-year relationship that would have extensive media coverage throughout (even carrying the portmanteau Brangelina). While Brad Pitt stayed active as an actor, Jolie stayed in the limelight more through her personal endeavors than in movie roles (including a cancer-scraping double-mastectomy in 2013). After finally marrying in April 2014, the couple called it quits in 2016.
7 January Jones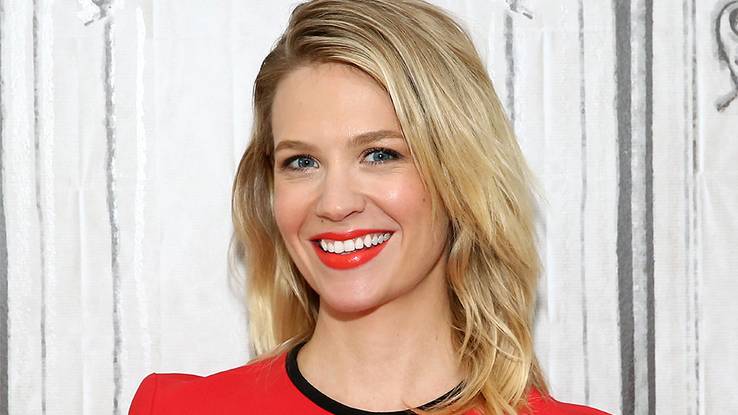 The Mad Men star certainly made skin crawl in her portrayal of the rather unlikable Betty Draper, and if accounts are to be believed then her real-life persona might not be that far a stretch from her character's.
Both journalists and fellow celebrities have called her out for having a cold vib, and even doing acts that are downright rude.
Actor/comedian Zach Galfianakis said that he was rather surprised to hear that Jones had once referred to him as "the funniest man in town", as he recalled an incident when Jones had invited him to a party only to ask for him to leave 10 minutes later.
In a way though, Jones seems to be aware of her less-than-savory image. While she has been fairly coy about her personal life, she has made rather bizarre inferences in interviews (she had said that after giving birth to her son, she ate his placenta). Hey, it's not uncommon for actors to find that the best way they can keep their momentum going is by playing a part both on-and-off-screen. For that reason, January Jones may be the most dramatic actress working in Hollywood today, yet you might not even know it.
6 Billy Corgan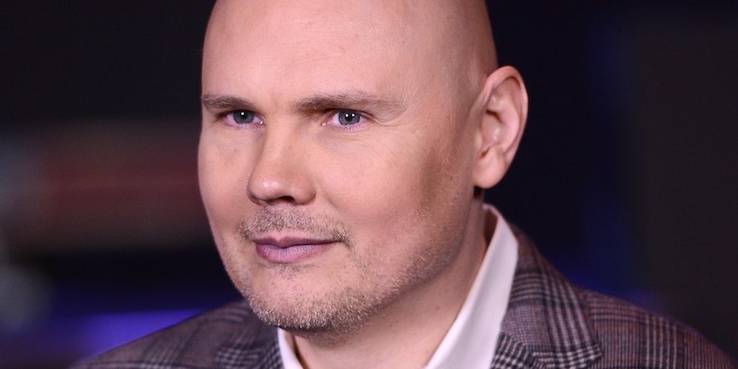 The Smashing Pumpkins frontman may have captivated millions of disenfranchised youths during the 90s, but now-a-days he is known for his bizarre opinions. Corgan has said that he feels that social justice groups are hampering free-speech, even going so far to say that he has "no respect" for their cause, and even finds their tactics offensive to people's liberties.
Billy Corgan's descent into a right-wing mind-set shouldn't be too hard to believe though, when one considers his history.
The man's actions have ranged from hypocritical (such as announcing he was reuniting the Smashing Pumpkins a month after dismissing such an action), to downright insulting, including making disparaging comments about his band-mates. All the while, he kept telling music outlets that he was working on solo material that was the most beautiful music you could imagine…only for the released album, Ogilala, to receive mixed to negative reviews from music publications.
The 90s alternative-rock scene definitely introduced celebrity culture to a few characters that were less than savory (Courtney Love namely, who unsurprisingly dated Corgan in the early 2010s, only for them to have a publicized spat), and it's enough to make one hope that Corgan isn't a representation of the person Kurt Cobain would have eventually become.
5 Chevy Chase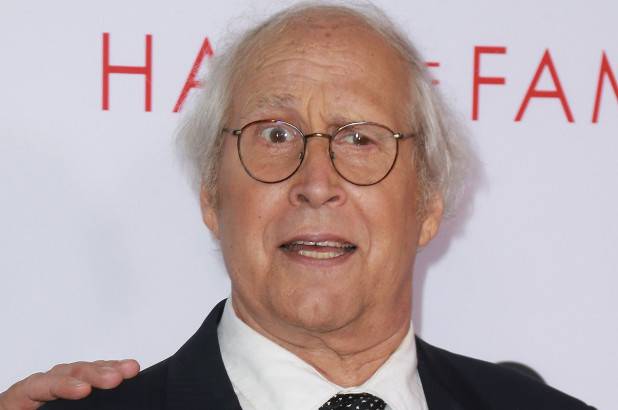 For over four decades now, it's been fairly common knowledge that Chevy Chase is hardly a nice person. After getting his start in the comic world through Channel One and National Lampoon, Chase found breakthrough success when he joined the cast of Saturday Night Live for their inaugural season, but if only he was as funny behind the scenes as he was on his iconic Weekend Update sketch.
Chase was unpopular among the other cast members for repeatedly putting them down, and being extremely demanding. While some might say that this was ordinary behavior for a young break-out comic, his peevishness lasted well past his first (and only) season of SNL as a regular cast member.
He continued to have ugly altercations with fellow celebrities over the years, including a fist-fight with Bill Murray, and has continued to have salty relationships with the likes of Howard Stern, and Kevin Smith (the latter claiming that Chase claimed to him that "he invented every funny thing that ever happened in the history of not just comedy, but also the known world."). Chase found himself returning to television again for the NBC cult comedy Community, and it is well-known among fans that creator Dan Harmon had a difficult time working with him, and he was ultimately let go from the show in its fourth season.
4 Katherine Heigl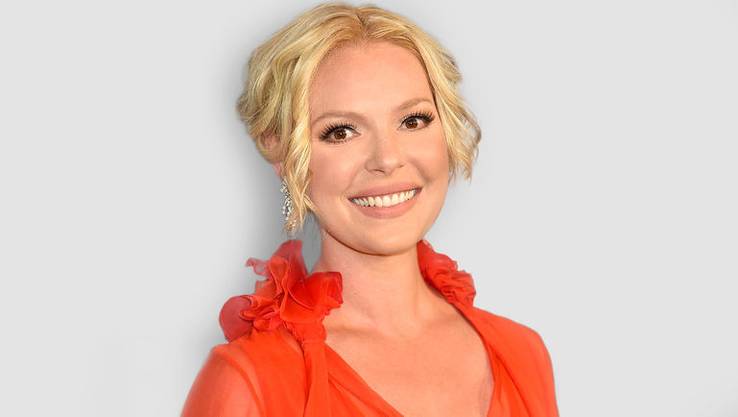 Another case of an actress with the propensity for causing drama that hasn't worked in her favor.
While it may seem that it was only a few years ago that the Grey's Anatomy starlet was just starting her movie career, executives have repeatedly called her nigh impossible to work with, and that her issues with production (be it wardrobe, trailer requirements, or script considerations) can all cost valuable time on a filming schedule.
She's also had difficulties with other people in her business life, such as a 2010 case when she was fired as a client by her publicist Melissa Kates.
This all came out in the open about 10 years ago, after her hit comedy Knocked Up became a smash in the summer of 2006. Heigl became outspoken about the film, despite its box-office success, calling it 'sexist' and even criticizing her character's portrayal in it. Co-star Seth Rogen has said that the relationship the two had (and he has said that he had a great time working with her during the shooting of the film) has yet to recover from her comments, and the two still aren't on good terms.
It's also known that Heigl was passed for a leading role for an undisclosed TV series due to her tarnished reputation.
3 Lena Dunham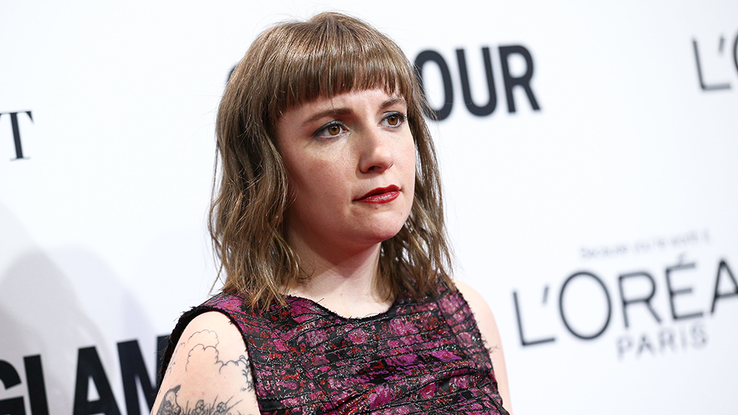 While there are many people that have shown blind distaste towards Lena Dunham primarily because she created the show Girls, she has proven that her Hannah Horvath fictional-self might not be too far a stretch from her actual personality.
Right from the show's premiere, Lena Dunham has been an active voice on social media. She would often combat criticisms on the show, but more often than not her words would come off as pedantic, if not down right offensive.
("What really bothered me about Precious was that there was no representation of ME."). She only continued to sully her image last year, when she defended Girls writer Murray Miller after he was accused of assault.
Still though, Lena Dunham is considered a figurehead for young women in America (especially the ones that are still damaged by the harrowing conditions of white privilege). While there are many people that are likely to spit vitriol just from hearing her name, there are still plenty others that will read her memoir, watch her show, or subscribe to her feminist newsletter. It's hard to tell whether its because of her controversial image, or that she really does understand womanhood, but whatever the case, Dunham has found herself as the quintessential drama queen.
2 Adam Richman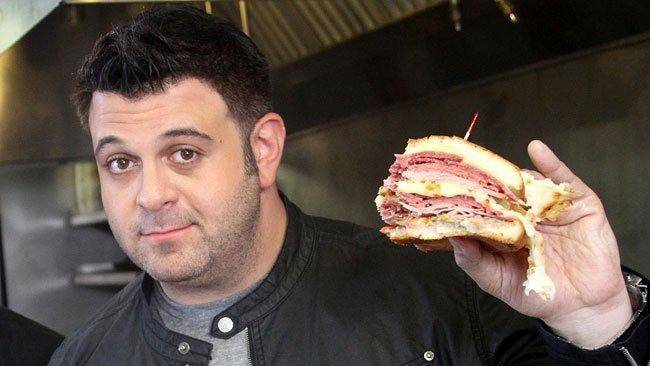 It's a bit ironic to consider that Adam Richman is best known for hosting a variety of shows about cooking and eating-challenges, as his behavior has often giving us the urge to vomit.
The man has posted several offensive things on social media, such as a photo he posted on Instagram in 2014.
The posting came with a hashtag that said #thinspiration, which was a bad move, as that same hashtag is a slogan for certain body-shaming groups and several people took offense to it. This caused the Travel Channel to post-pone the premiere of his new show, Man Finds Food, almost an entire year.
Since then, Richman has more-or-less gotten back on his feet, but it's a near miracle that he did. His reactions to the #thinspiration controversy were certainly less than polite, and he even called an offended woman on his Instagram, ultimately offering an apology that was hardly convincing (it basically explained how hard a time he has being a celebrity). He even wrote on social media that he was considering suicide, which may have been in humor, but trust that no one was laughing about it. Guess being a foodie is still the way to win a lot of people over…
1 Jose Canseco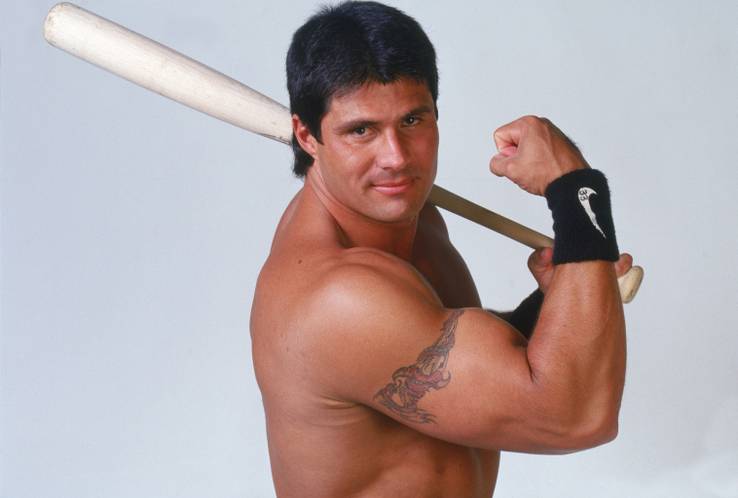 The Cuban-American baseball player was one of the great hitters for the MLB during 80s and 90s, playing for Oakland Athletics and then the Texas Rangers, but he also proved to be one of the most selfish and greedy athletes of his generation. He admitted to using  performance enhancing substances while in the majors, which he explained in detail in his tell-all book Juiced. 
The book ratted out a lot of other baseball players as users, which made him unpopular amongst his former team-mates, but the books sales proved very lucrative for him.
He followed this up with a second book, Vindicated, which made fictitous claims about athletes (including A-Rod).
Add to this that both of his ex-wives have accused him of domestic violence, and it's also known that he blackmailed Magglio Ordonez to keep his name out of Vindicated. Still, he's continued to have success in his post-baseball career, often competing in boxing and MMA. Maybe it works out though, as I'm sure a lot of people would like to punch this guy in the face (which former NFL player Vai Sikahema did, and knocked him out in the first round in a celebrity boxing match).
Source: Read Full Article