10 Pics Of Elsa Pataky That Was Too Much To Handle (And 10 Of Chris Hemsworth)
Chris Hemsworth and Elsa Pataky are easily one of the cutest celeb couples in Hollywood. They may have had a pretty rough beginning, but their love story has lasted, despite the constant rumors of a broken marriage. Born on July 18, 1976, Elsa Pataky is not only a fabulous actress and film producer, but she's also a successful model in her homeland, the sunny country of Spain. Today, she's best known for her role as Elena Neves in the Fast and Furious series, but she's also appeared in other successful movies, like Snakes On A Plane, Giallo, Give "Em Hell, Malone, etc.
As gorgeous as she is, Elsa Pataky has starred in a myriad of Spanish films alongside other European projects as well. Apart from her successful movie career, Elsa graced the August 2006 cover of Maxim. The Spanish actress is of Hungarian and Romanian ancestry, which certainly explains her exotic beauty. No wonder why Chris is still head over heels in love with his wife after 8 years of marriage. She's certainly a unique lady and her exotic ancestry proves the point. Their love may have been a bit complicated at the very outset, but they've overcome any obstacle in their way. Moreover, Chris and Elsa share three beautiful kids together, India, 5, and twins, Tristan and Sasha, 3. At 41, the Spanish actress is still a regular stunner on the red carpet. Go ahead and check out Elsa's and Chris' best looks that are just too cute to handle!
20 Elsa Pataky Loves Flaunting Her Sensational Beach Body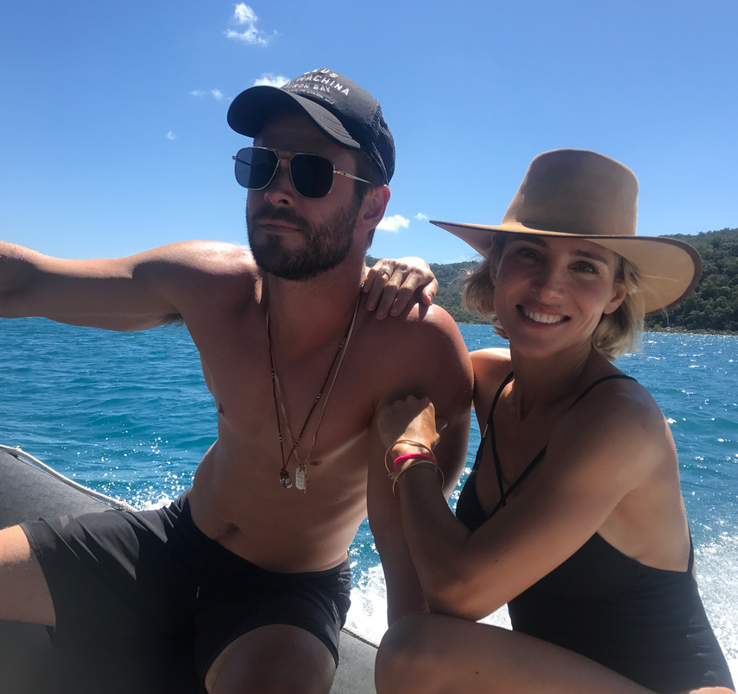 19 Elsa Pataky Met A New Friend While Camping In Australia!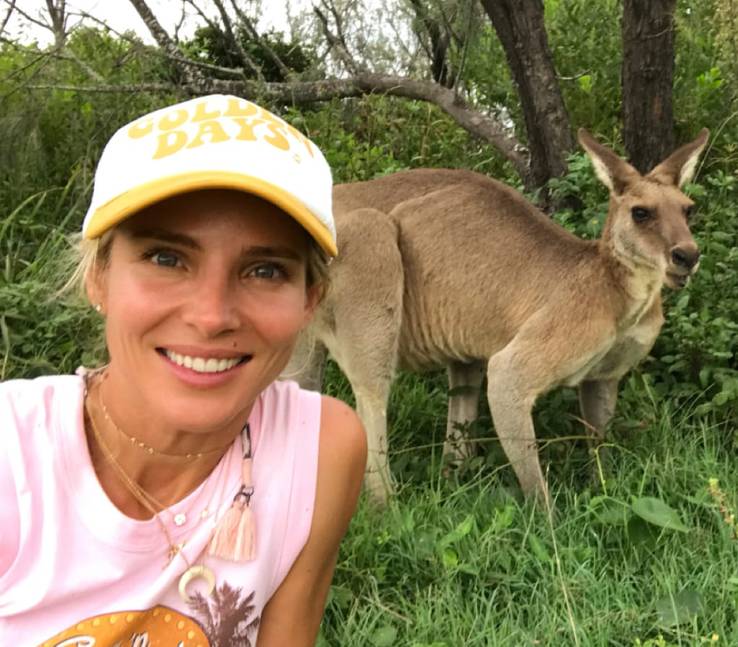 While most celebs do their best to keep their lives out of the spotlight, Elsa Pataky doesn't exactly shy away from the media. Besides, she's one lucky lady for having such a lovely family. Fortunately for the fans, the A-list couple shared a string of selfies, proving that the spark in their marriage is still alive. The A-list couple enjoyed a lovely day together, as Elsa looked the happiest she's ever been. Apparently, their romance is still blooming like a rare flower, despite the gossip of a troubled marriage.
Elsa Pataky, 41, looked as pretty as always on her exotic family vacation, as she even got the chance to take a selfie with a kangaroo! And as you can see here, the lovely actress looked happy and relaxed on her dream vacation with her hubby, Chris H.
The Spanish actress showed off her killer shape and excellent surfing skills, which made us all green with envy. When asked about her go-to regimen, the Fast & Furious star shared that she relies on her tailor-made exercise routine to stay in perfect shape. Well, if you ask us, this mysterious routine must exclude sugar and junk food of all form and shape. Generally, Elsa sticks to a mixture of activities as she alternates between yoga, boxing, fitness, surfing, and circuit training.
18 Elsa And Chris Play "Wife And Husband" In 12 Strong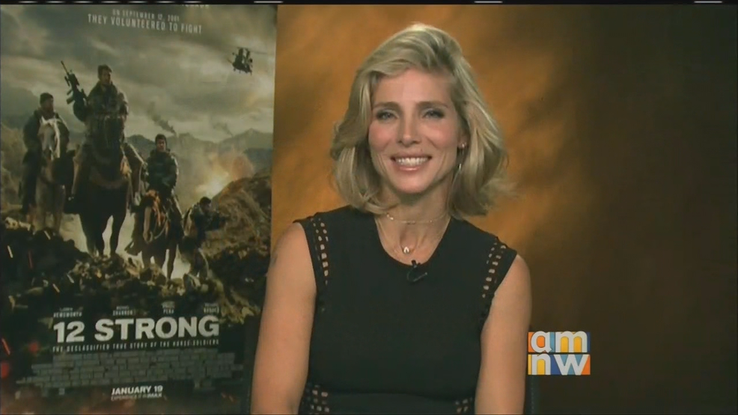 While many celeb pairs don't know how to save their love, Chris and Elsa are definitely an exception to this category. The cherished pair, who's shared eight years of marriage, has lasted all these years because they support and respect each other. Indeed, it's the little, simple things that have kept their family together despite the hardships in their lives. Well, it's true that Elsa Pataky had to take a step back from Hollywood at the time, but she's grateful for the fortunate life she has.  Elsa, 41, confessed that her marriage is built on mutual trust and understanding. One of the great things about their marriage is that Chris realizes how many sacrifices his wife had to make in the name of their lovely family.
"My wife works a lot less now and allows me to chase this crazy dream and supports me in every way," Hemsworth, 34, told WHO. Gladly for her though, the two have recently worked together on 12 Strong, and it must have been quite an exciting moment for Elsa.
Judging by her expression, Elsa looks happier and more satisfied than ever. Well, we believe that Chris and her kids are the ones to blame.
"Working together was like a holiday for us," Pataky, mum of 5-year-old daughter, India, and 3-year-old twins, Tristan and Sasha, told the media.
17 Elsa Pataky Displayed A Perfect Body In A Strapless Dress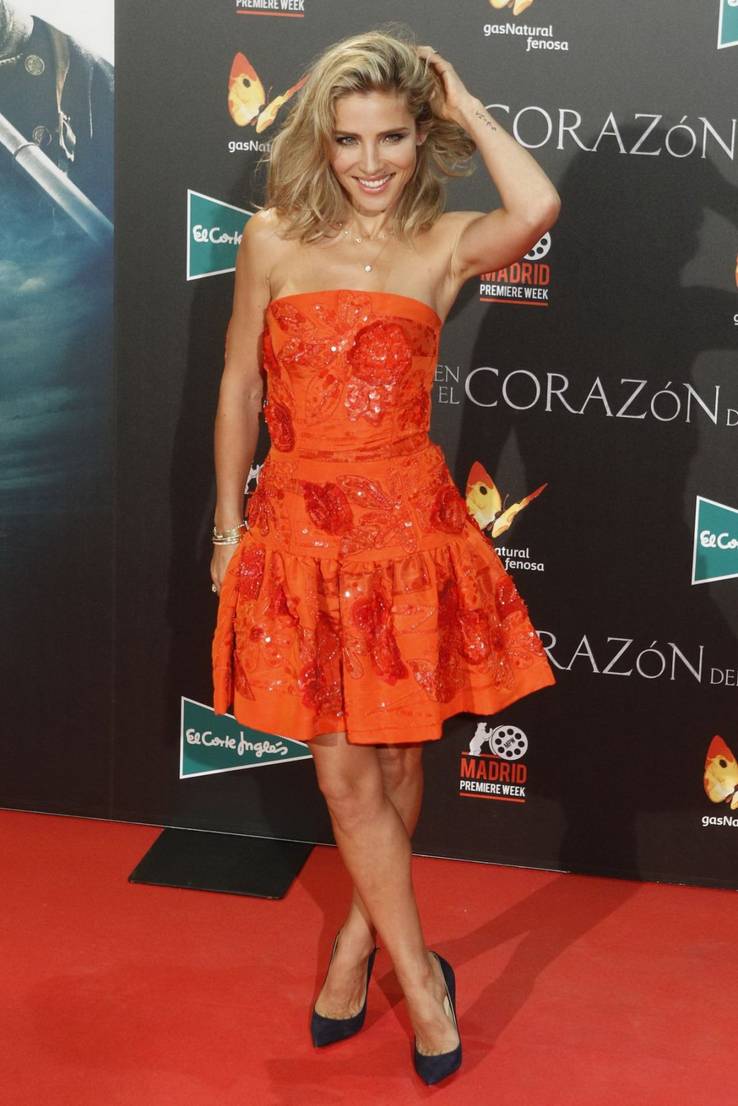 Elsa Pataky had all eyes glued to her cute dress as she arrived at the premiere of In The Heart of The Sea in Spain. We don't know how Chris Hemsworth felt about her dress, but Elsa must have stolen the show that night. Elsa Pataky radiated happiness as she smiled and posed for the paparazzi.
For the special event, Elsa wore a chic dress and a big grin on her face that could only mean one thing: she was on cloud nine for being Chris' lady.  It was clear the couple had a hard time keeping their hands off each other as they posed for the photographers. The famous couple was snapped giggling as she stood by his side on the red carpet in Madrid. The gorgeous Elsa Pataky flaunted her svelte figure in a gorgeous red frock, which looked amazing on her.
This cute dress featured an intricate floral patterned beading, which didn't fail to catch the eye of the attendees. Indeed, Elsa Pataky looked picture-perfect at the event as she also greeted the fans and chatted up the other guests. The A-list pair appeared to be on cloud nine as they spent the night giggling and cuddling up to each other. And even though all eyes were on Elsa, she only had eyes for her handsome husband, Chris Hemsworth.
16 Elsa Was A Real Stunner At The Premiere Of Avengers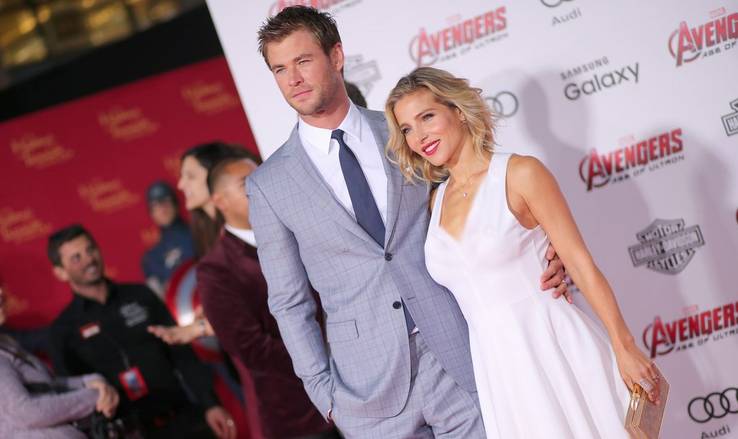 Whether she's going out for a quick jog session or storming the red carpet, Elsa Pataky's wardrobe picks are always on point! She has an impeccable sense of style, and her classic approach to fashion proves it. The beautiful Spanish actress attended the official premiere of Avengers and she absolutely looked like a goddess.
Naturally, Chris Hemsworth couldn't take his eyes off his gorgeous wife as they made their way into the World Premiere of Avengers at the Dolby Theater in Los Angeles. The romantic couple, who's been married for eight years, shared a passionate kiss on the red carpet squashing any rumors of a broken marriage. Later in the night, the pair was spotted gazing into each other's eyes, which proved how much love they still have for each other. Indeed, these two absolutely proved how cute and happy they are together. The charming Spanish actress flaunted an incredibly fit physique as she walked around in a low-cut dress. The gorgeous actress teamed it up with lashings of bold lipstick while balancing the look with her beach wave hairstyle.
15 Elsa Pataky Stole The Show At The Golden Globes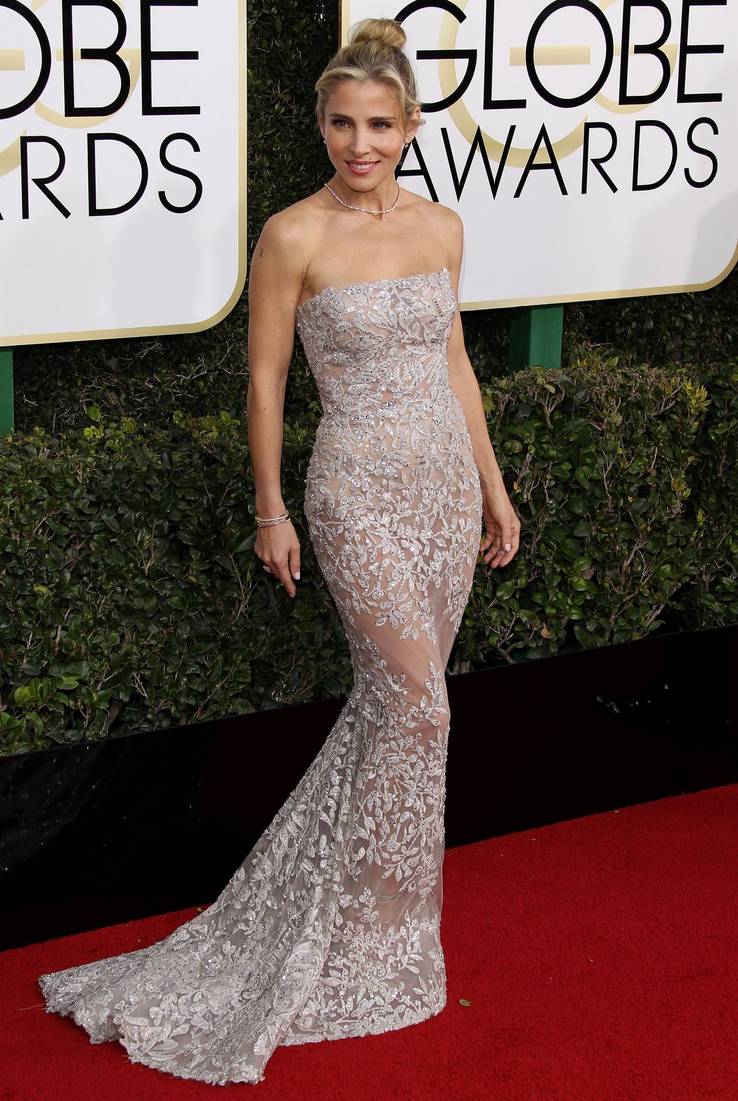 Although most celebs are reluctant to discuss private matters, Elsa Pataky opened up about her marriage to the "most attractive man alive," Chris Hemsworth. She confessed that her romance had its difficult stages, especially with her first pregnancy.
Also, Elsa's career had to be placed somewhere in the background while Chris played in high-budget movies. Although she still misses her career, Elsa admits that her family was the main priority in their marriage. Speaking of Chris, he has never missed the chance to show his incredible wife how thankful he is for the sacrifices she's made for their kids. The lovebirds are regular attendees at the biggest film premieres, including Chris' movies as well. This time, though, the Marvel star appeared at the Golden Globes as a presenter while his beautiful wife, Elsa, accompanied him on the red carpet. The two stars left their three kids at home so that they could make the most of their night as a couple. Elsa Pataky, 41, couldn't be more elegant and stylish in a sheer floral gown while Chris was a tall gentleman clad in a posh tux. Indeed, these two look like they were born for each other.
14 Elsa Finally Stole The Spotlight From Chris At The Premiere Of Thor: Ragnarok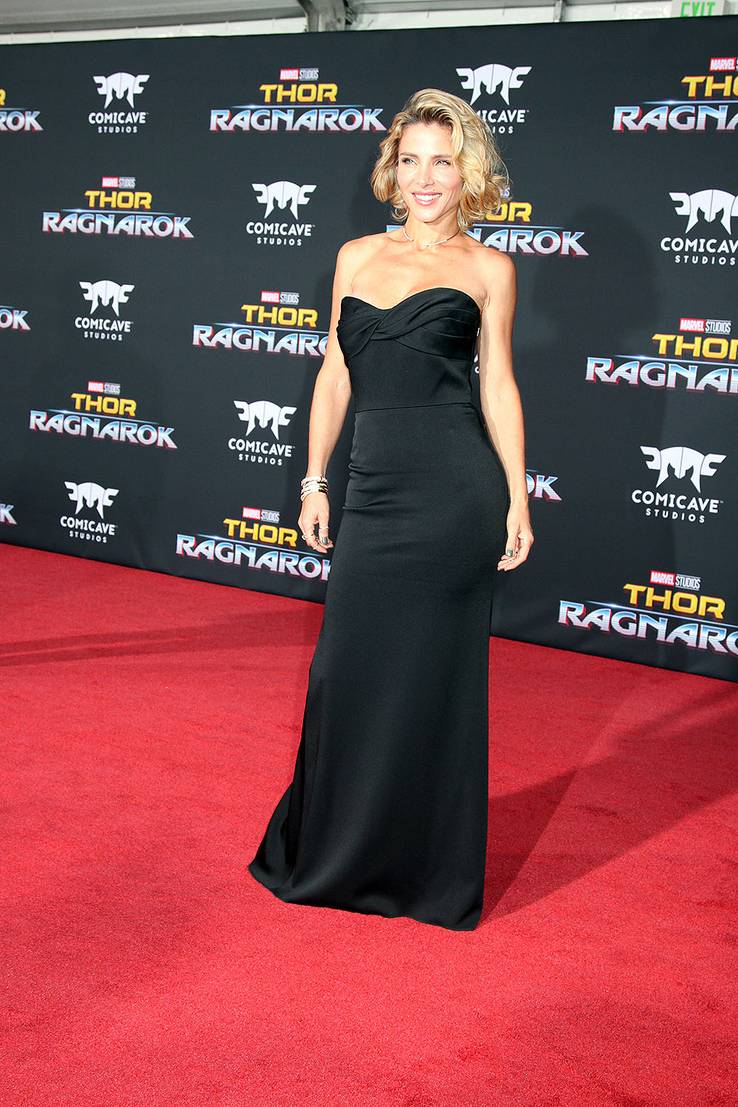 Chris and Elsa are not only one of the cutest A-list couples, but they're like Ken and Barbie in Hollywood. Unlike most celeb pairs, who didn't make it into 2018, Chris and Elsa have become a rock-solid couple over the years. They got married almost eight years ago, and by the end of 2012, Elsa was already pregnant with her first baby. Of course, they also had their tough moments, but instead of giving up on each other, they stuck together through thick and thin.
There's no doubt that Elsa had to make twice as many sacrifices for the sake of their family. But as you can guess, Chris is one supportive and grateful husband who makes sure his family feels happy and protected. After all, he's the one that brings home the bacon, so Elsa Pataky and their kids can afford any luxury item in this materialistic world. Speaking of that, Elsa Pataky's sense of style has always been a lovely feature about her.
During the premiere of Thor: Ragnarok, Elsa might have actually outshined her hubby, Chris Hemsworth. Although she's in the shadow of her mega-successful husband, Elsa stole the spotlight when she showed up in this body-hugging dress. The 41-year-old actress looked elegant and stylish as she flaunted her perfect figure in this skintight dress.
Featured Today
15 A-List Celebs Who Have Swiftly Dropped Down To The D-List In 2018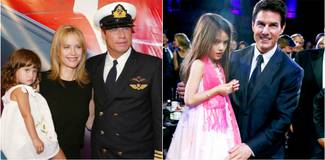 15 Surprising Celeb Kids Born Into Scientology Because Of Their Parents

15 Things Marvel Wants Fans To Forget Before Watching Avengers: Infinity War

13 Elsa Sported A Pretty Dress While Accompanied By Her Hubby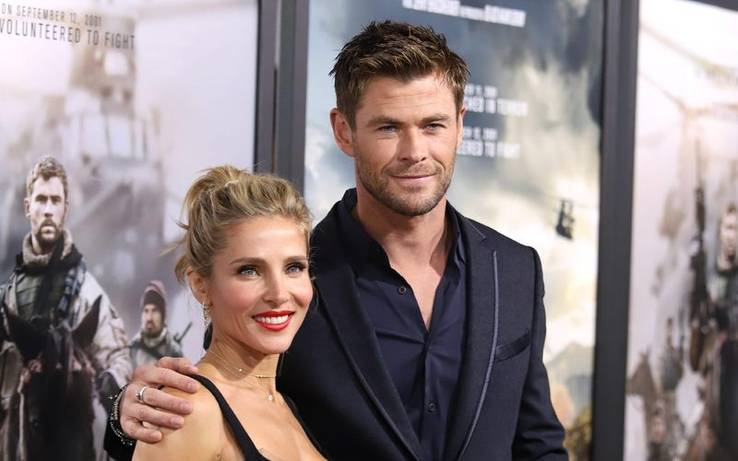 Unlike many other ladies, who hardly ever manage to pull off such provocative looks, Elsa Pataky didn't have any problem with it. The charming actress opted for a daring look, which accentuated her beauty and svelte figure. Indeed, Elsa decided to try out a whole different look by experimenting with this sheer paneled dress. But as you can see in this picture, Elsa has an excellent sense of style that rarely misleads her.
Earlier this year, Elsa Pataky and Chris Hemsworth showed up at Lincoln Center, NYC, where they celebrated the official premiere of 12 Strong. By the look of things, Elsa Pataky is certainly aware of the proper ways to celebrate such a significant moment. The Spanish actress also has a shiny career of her own, and her memorable role in the Fast and Furious franchise, is an example of that.
Well, it's true that Elsa is short of movie roles these days, but her fans will finally have the chance to see her in 12 strong. Elsa Pataky had all eyes glued to her when she appeared in a sheer black cut-out dress that offered a strategic nude paneling and midriff that accentuated her svelte figure. The charismatic actress looked lovely as she beamed alongside her partner, Chris Hemsworth.
12 Elsa Radiates Happiness While Promoting 12 Strong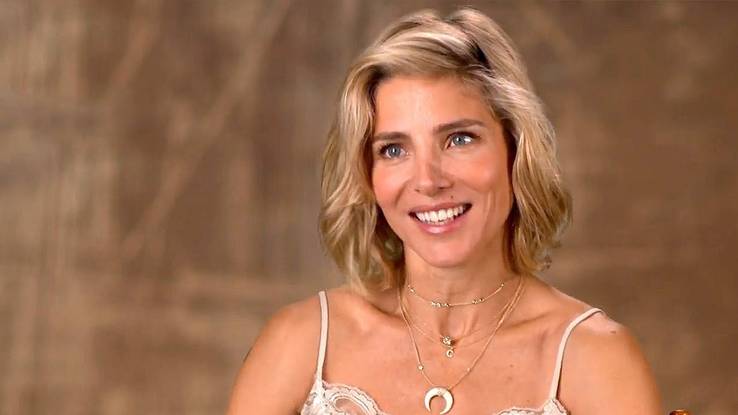 It's no secret that Elsa Pataky took a long break from Hollywood when she welcomed her first baby with Chris Hemsworth. The Fast & Furious star was in her prime when she appeared in the mega-hit franchise. However, she had to take a huge step back when she got pregnant. Well, it sure sounds like a tough decision to make when you've been dreaming about a shiny career all your life. Thankfully, Elsa's married one of the most charming and successful actors in Hollywood, Chris Hemsworth.
The so-called "God of Thunder" is not only a lovely actor but a wonderful dad and husband who understands and supports his family. What's even more, Chris reportedly plans to help Elsa fulfill her dreams of becoming a huge actress as well. Frankly, Chris doesn't look like a guy who breaks his promises, so it's probably only a matter of time before we start seeing Elsa in high-budget movies. Besides, Elsa Pataky got a part in his new movie, 12 Strong, so Elsa's fans have just found their reason to celebrate her return on the silver screen. Well, she already looks like she can't wait to appear in more high-budget films.
"Elsa put aside acting to have their three kids, but she's ready to step back into the limelight, and Chris wants to help her."
11 Elsa Looked Fresh And Toned As She Posed On The Beach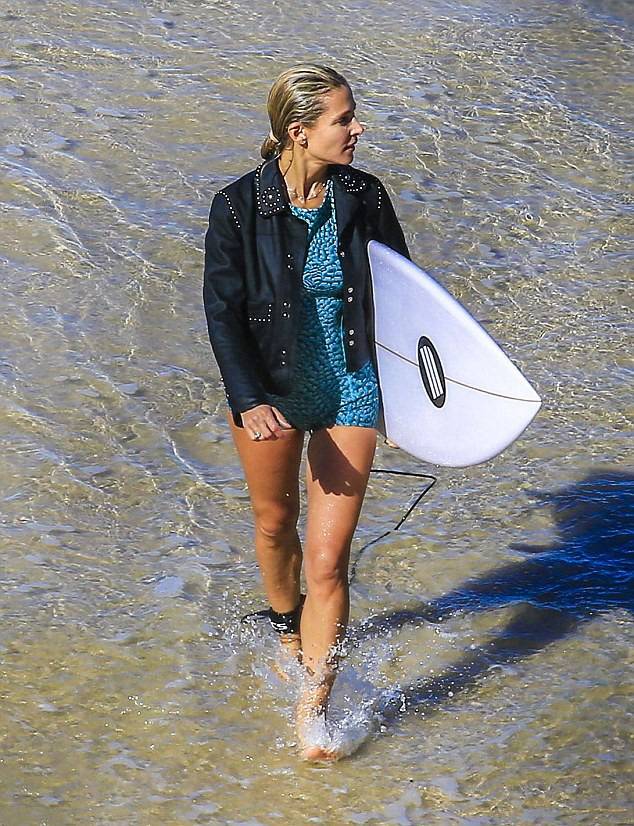 Not only does she love making a fantastic first impression, but Elsa also loves making….a BIG splash in the waves! The gorgeous 41-year-old actress flaunted her toned figure and bronzed complexion as she posed for her beach photo session.
The Spanish actress showed off a flat stomach, which was visible beneath her one-piece swimsuit. Her swimwear featured a lovely high-cut neck and a boy shorts cut at the bottom creating one hell of a beach look. You see, Elsa may be in her early 40's, but she hasn't aged a day! Apparently, Chris' unconditional love makes her feel that way.
10 Chris Hemsworth Looked Sharp In This Navy Suit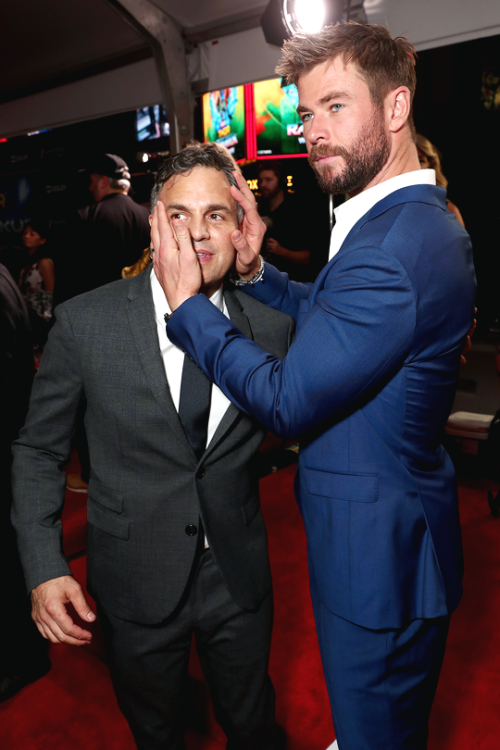 The handsome actor took his style to the next level when he showed up in this elegant navy suit. As one of the most attractive actors in Hollywood, Chris never misses the opportunity to show off his muscular physique, but this time, Chris opted for an elegant suit as he stepped out in Sydney. The Australian actor, who rose to recognition after playing Kim Hyde in the Australian TV series, Home and Away, looked stylish and sharp as he sported his signature rugged beard.
The 34-year-old actor, whose career skyrocketed after playing in Thor and Star Trek, joined Taika Waititi, the Ragnarok director, as they celebrated the latest blockbuster. Chris Hemsworth has once again proved his unique sense of style when he stepped out in Sydney wearing a posh navy suit with a crisp white shirt underneath. Kiwi director, Taika, wasn't dressed up to the nines, as he opted for a more casual look— a pair of jeans matched with a white striped shirt and denim jacket. Much like him, Mark also sported a super casual outfit when he joined Chris and Kiwi director, Taika. All of them were in good spirits: they laughed and giggled while walking around Sydney.
9 Cuteness Overload! This Photo Is Just Too Much To Handle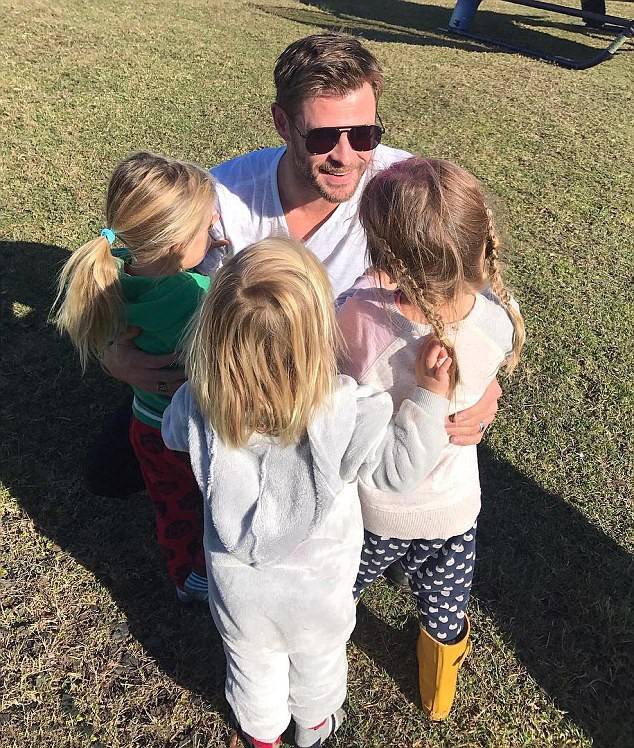 Chris may be the God of Thunder, but he sure is the God of all adorable dads as well! Hemsworth's gorgeous wife, Elsa, shared a really cute photo on Instagram and it proves that Chris is a loving dad who'd do anything to protect his family. Elsa Pataky posted a cute pic of Chris with their little twins and she immortalized the moment with this sweet caption:
"Happy birthday to my little boys! There's nothing that makes me happier in life than being a mum and watch you growing up every day," Pataky wrote under the same message in her native tongue, Spanish. "#mum #boysbirthday #bestlove #party #already2 #loveyou."
The fabulous pair has another child, their beautiful daughter, India Rose, 3. Well, we really cannot wait to see more pics of their cute little family! They currently live in Australia because Chris felt "he needed to take his family there." The 34-year-old actor also revealed that he struggled to convince Elsa to move to Australia and build their life there. However, she really looks like she's grown fond of it. The Spanish actress now views this whole new experience as a "constant holiday."
8 Chris Called His Kids "Little Legends" And It's The Sweetest Thing Ever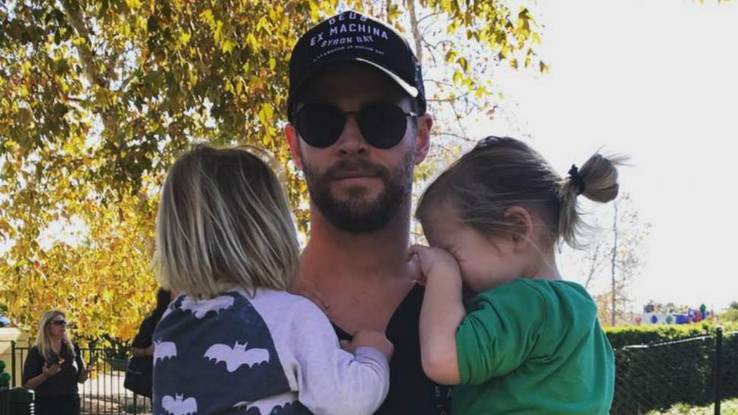 Chris Hemsworth's lovely family has finally moved to Australia, although, Elsa wasn't really ready for it. The charming pair has blissfully settled in his homeland with their little kids after years of living in Los Angeles, which they describe as a "suffocating life." Now that they're finally in Australia, their kids will have a pretty normal childhood.
The 34-year-old God of Thunder has been quite busy traveling and promoting his projects, but he always makes sure he can compensate his absence with an exciting holiday in Australia and around the world.
And judging by the look on his face, Chris Hemsworth has never been happier to be back at home with his beautiful wife and lovely kids! The Australian hunk often shares precious moments with his family, like this one which clearly shows what a wonderful time they've had in the Bahamas. Well, it turns out that Australia is the best place for his kids. They'll finally be able to grow up far away from Hollywood.
7 Fishing With The Kids Has Never Been Funnier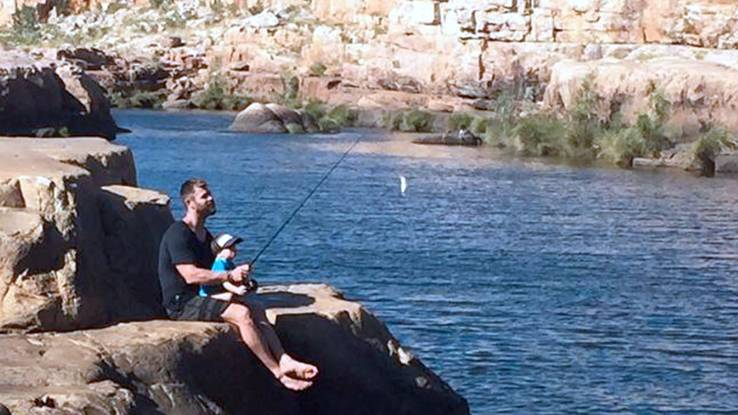 Well, it turns out that it's never too early to take up fishing! The handsome star admitted that living in Los Angeles has always been a little "suffocating." Therefore, Chris talked his wife into moving to Australia. The famous actor admitted that he knew it would be really hard for his wife to leave and move to Australia. However, he was 100 % certain that she'll like it there, especially when he shows her the exotic beauty of Byron Bay. Chris was convinced that Elsa would change her mind about this place when she sees the unique sights of Byron Bay.
"I just needed to show it to her. I just needed to bring her here and then it was hard to get her to leave," Chris told BW magazine.
He also shared his thoughts about the stressful life that Los Angeles offers you. You can almost feel how suffocating this place makes you feel. Besides, Chris is in the showbiz industry, so he must've felt like this for years.
"Living here, or anywhere in Australia, people do all sorts of different jobs and professions. And then there are the people, the laid-back, warm, welcoming attitude is something my wife instantly responded to and that I wanted my kids to embody, I wanted my kids to be influenced by that sort of attitude as well."
6 Chris Hemsworth Feels Reborn In Australia
The famous duo got married in 2010 but couldn't wait to settle down in a place where they'd be far away from Hollywood and its fake glamor. The A-list couple previously shared that they enjoyed the life in LA but it hardly ever felt "like home," at least, in the way that his homeland does. The charming actor also added that he'd always pick a coastal town over the luxury conveniences of the modern city. According to Chris, it'd be perfect for his little kids as well. In an interview with a media outlet, Chris shared that he'd love his kids to grow up in a coastal town that's similar to his upbringing.
Perhaps, Chris Hemsworth is already too fed up with Hollywood so he probably needs to be in a place where nobody knows him. Besides, the Thor star has always been busy filming new projects in various locations, so he probably misses being in a quiet place where he won't be the center of attention. Now that they're in Australia, they can finally spend more time together teaching their kids how to fish or even build a beach fire.
5 Chris Shows The World How Happy His Family Is In Byron Bay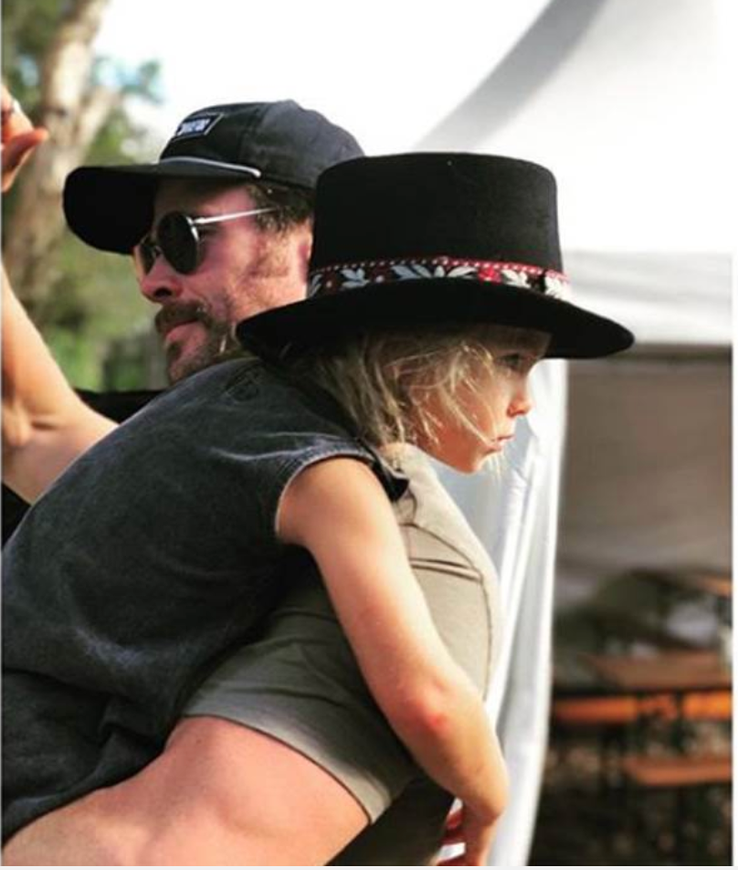 Here's your chance to take a closer look at Chris' private life and his most favorite outdoor activities in his homeland— all of them include lots of beaches, kids, and kangaroos. The fabulous couple has blissfully settled down in Byron Bay where they can live like any normal family. Chris and Elsa may be a famous couple, but they've never been too overwhelmed by Hollywood. Therefore, the fabulous pair has eventually swapped the glamor of Hollywood for a happy home in Byron Bay.
4 Chris Is The God Of Summer Adventures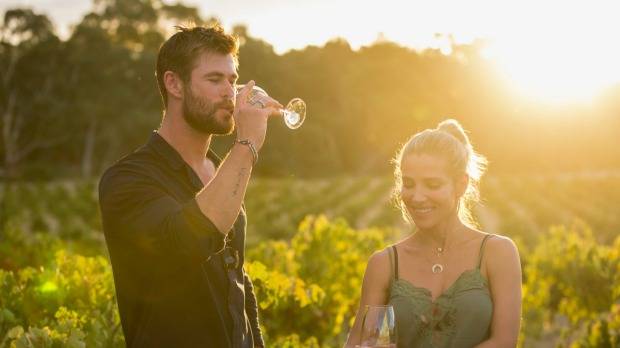 If you thought that a guy like Chris would fail to make you a delicious dinner, you'd be so wrong. Not only is he a gifted actor, adored by millions of women, but Chris is, in fact, a pretty decent cook. The Australian hunk shared a picture of him beside the BBQ as he couldn't help but brag about his flip-and-fry skills. Apparently, the camping adventures for his family never end in Australia. The handsome actor also added that he's a real beast in the kitchen.
"Warning: if you don't like beautiful coastal locations stay away from @australia. Camping adventures!" the 34-year-old actor captioned this snap on Instagram.
While Chris Hemsworth surfed and swam in the water, the Spanish actress relished the last sunny days of their magical vacation at the Pass Beach. The lovely actress also shared a string of cute family pics of their kids and her hubby, Chris Hemsworth.
Even on their way to the farmer's markets, Elsa, and her cute daughter, India, wore matching outfits and it was the cutest thing we've ever seen. Well, it's clear that Elsa and Chris are inseparable, as their love hasn't stopped blooming since their marriage in 2010.
3 The Thor Star Enjoys Cuddles From Australia's Wild Animals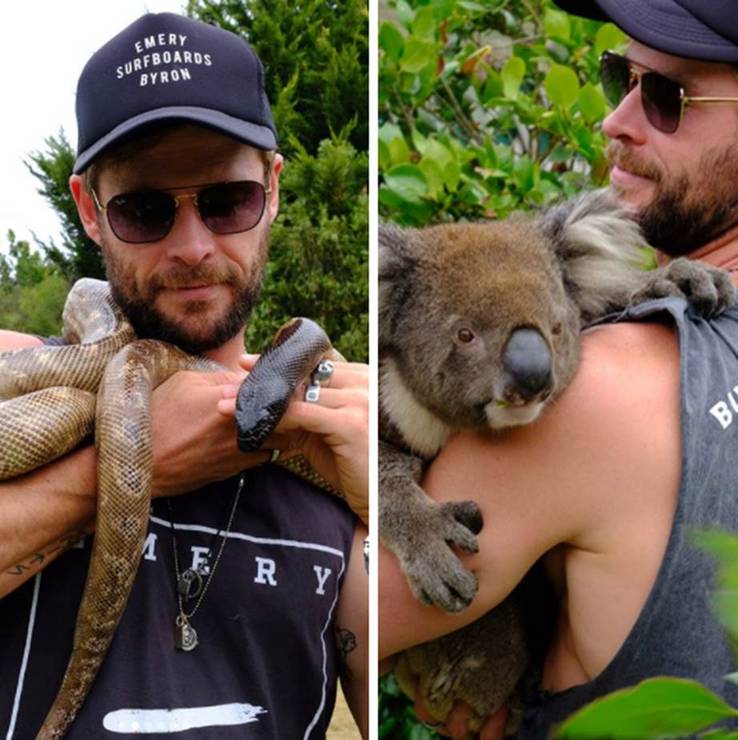 Well, it's clear that the Thor star is a superhero in training, filming, cooking, and the list just keeps expanding. No wonder why Elsa Pataky has fallen in love with the Australian husk. The charming pair has been making the most of their free time in Australia while exploring the beauty of Kangaroo Island. Obviously, Chris's image of an ideal family vacation includes lots of outdoor activities, like fishing, camping, surfing, feeding dolphins or just playing around with koalas and snakes. Well, Los Angeles may be a beautiful place to live, but Australia is a lot better for impatient explorers, like Chris himself. Having such rare encounters with Australia's natives must've made his vacation even better. As he took in the picturesque nature, Chris enjoyed cuddles from the cutest and wildest creatures of Australia. Now that he has everything he's ever dreamed of, we believe that Chris would never want to go back to LA unless he's filming a new movie there.
"Koalas, snakes, sea lions, dolphins, check out #kangarooisland, another amazing place to visit in @australia."
2 Chris May Have A Twin! He Spent A Relaxing Day With A Friend On The Beach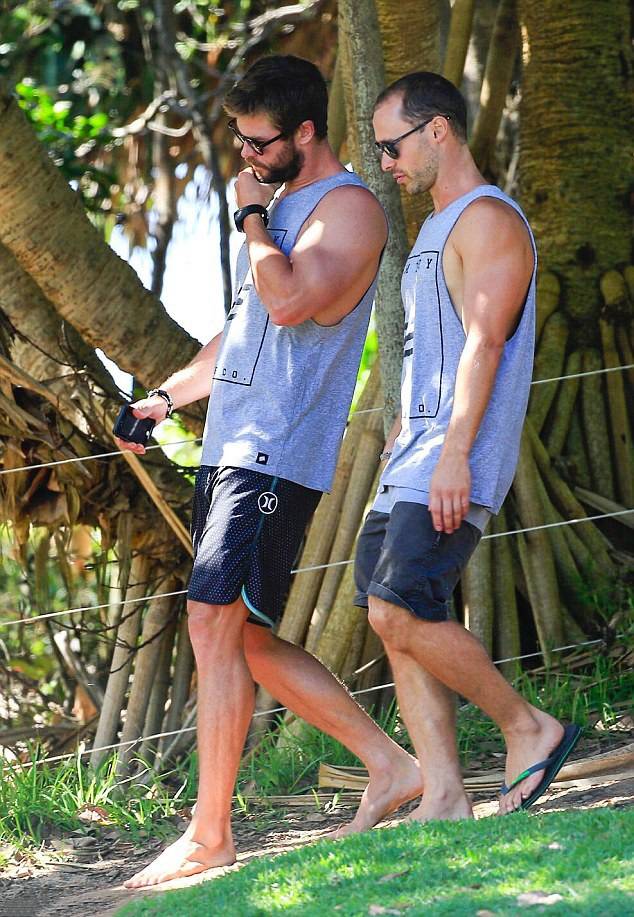 1 Chris Looked Fresh And Relaxed On His Birthday Vacation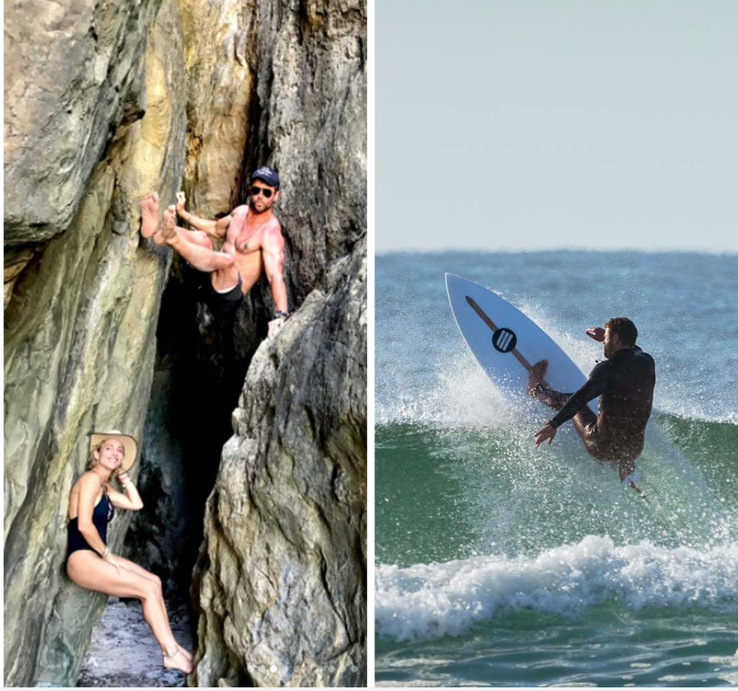 The talented actor knows how to throw himself a magical B-day party, as he spent his 34th birthday on this picturesque island. The Thor star is, without a doubt, a handsome guy who's probably in the dreams of any lady. However, he only has eyes for his wonderful wife, Elsa Pataky. The Australian actor took his cute little family to a wonderful vacation where he celebrated his 34th birthday. Indeed, Chris has a dream job that allows him to jump from one adventure to another.
"One of the best weekends ever thanks @orpheusisland and @australia," the Australian actor captioned a shot. "If you haven't been there then add it to the long list of amazing places to see in Oz, it's a must!"
The lovely duo stayed at the private island resort, Orpheus Island Lodge, a stunning, picturesque property enclosed by small reefs near the country's mainland. There, the party group celebrated his 34th birthday as they alternated between various activities, like snorkeling, fishing, paddle boarding, surfing, and rock climbing.
References: Dailymail.co.uk, Nowtolove.com.au
Source: Read Full Article