10 Reasons Why Hollywood Might Drop Kate Beckinsale And 10 Why She's Still Got It
Kate Beckinsale has been in the industry for a while now and she has had her ups and downs. She has the ability to carry a multi-million-dollar franchise on her back and yet, she is not as popular in Hollywood as Julia Roberts or Reese Witherspoon. It's a bizarre world indeed when you can be in a film at the box office, make millions of dollars, and then still be relatively unknown. The Underworld franchise has been good to Beckinsale; she has proven that she is not only badass, but that she can hold her own at the box office, too. It was the movie that made her a star, but the franchise itself may have also held her back from other opportunities.
She's not all fangs and beauty, this girl can act. You see that in the Jane Austen adaptation Love & Friendship but it seems that she has a hard time moving beyond the vampire flicks. There are times when the actress seems like she's on top of the world and then there are other times where we wonder if she will end up in obscurity. Check out these 10 reasons why Hollywood might drop Kate Beckinsale and 10 why she's still got it.
20 Still Got It: She Is Slaying It On Instagram Right Now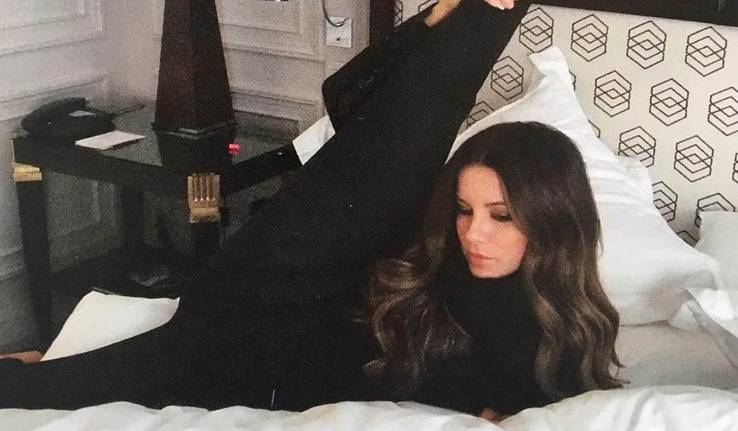 Isn't Instagram how they make stars nowadays? It certainly seems that way. Kate Beckinsale hasn't always been on there, but in the past couple of years, she got herself an account and she amazing on it. She definitely has learned the fine art of drawing in a crowd. If you haven't checked it out already, then you absolutely must. It's hilarious and it gives us a very interesting view of the foxy actress' life. She has no problem showing off her fit body, but it's her funny videos that will have you going back.
19 Dropped: She's been Typecast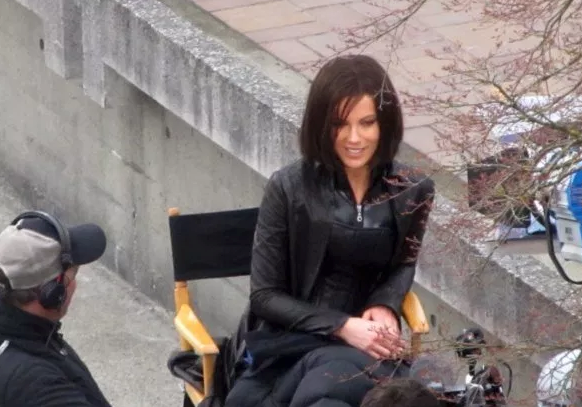 No one thought that the Underworld franchise would be the box-office gold that it is. When she was still relatively unknown in the industry, she got the role of Selene and five movies later, it's still going strong. While many other actresses would have left a franchise by now to work on other things, Beckinsale is holding strong. We can't blame her; the movies make a lot of money. The problem is that people in the industry may not be able to see her as anything more than a badass vampire. There aren't too many other films we can remember her being in.
18 Still Got It: She Loves Reading More Than The Internet
How many of us have stated that we just don't have time to read anymore? Well, that's likely because we are scrolling through social media all the time. But Kate Beckinsale was encouraged at a young age to be a reader and she instills that in her daughter now.
"I just think, especially in this day and age when you're constantly fighting the pull of the Internet and television, there's something about reading that is an active thing for children to do."
It's so true and that's just one of the things that makes her so unique.
17 Dropped: She's Not Always The Type Directors Are Looking For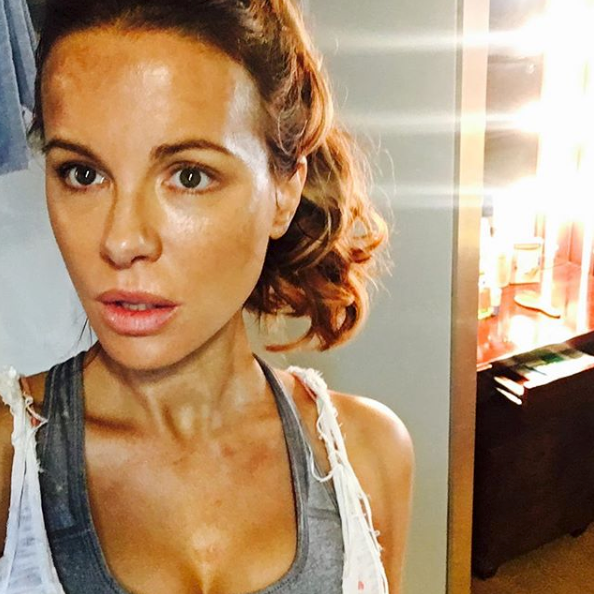 She was cast in the movie Pearl Harbor with Ben Affleck at the beginning of her career and she stated that Michael Bay didn't really know what to do with her. She wasn't the typical "hot" actress that he worked with and she didn't even work out at the time.
"I don't think I fit the type of actress Michael Bay, the director, had met before,"
Beckinsale said. "I think he was baffled by me because my boobs weren't bigger than my head and I wasn't blonde. I'd just had my daughter and had lost weight, but was told that if I got the part, I'd have to work out," she added. "And I just didn't understand why a 1940s nurse would do that."
16 Still Got It: She's Ivy League Educated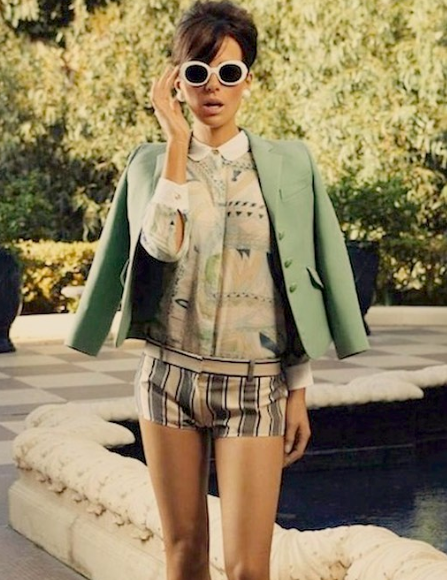 This girl is not only talented, but she's also highly intelligent. Before she got into acting, she attended Oxford University and studied French and Russian literature which would be no easy task for anyone. While in her third year of university she decided to study in Paris. That was when her interests started to turn toward acting. She never did finish the degree she was going after and instead, she moved to the United States to pursue her dream of being an actress. She made it to the big time and never did go back to finish school.
15 Dropped: She Was Hired At First Because she "wasn't attractive"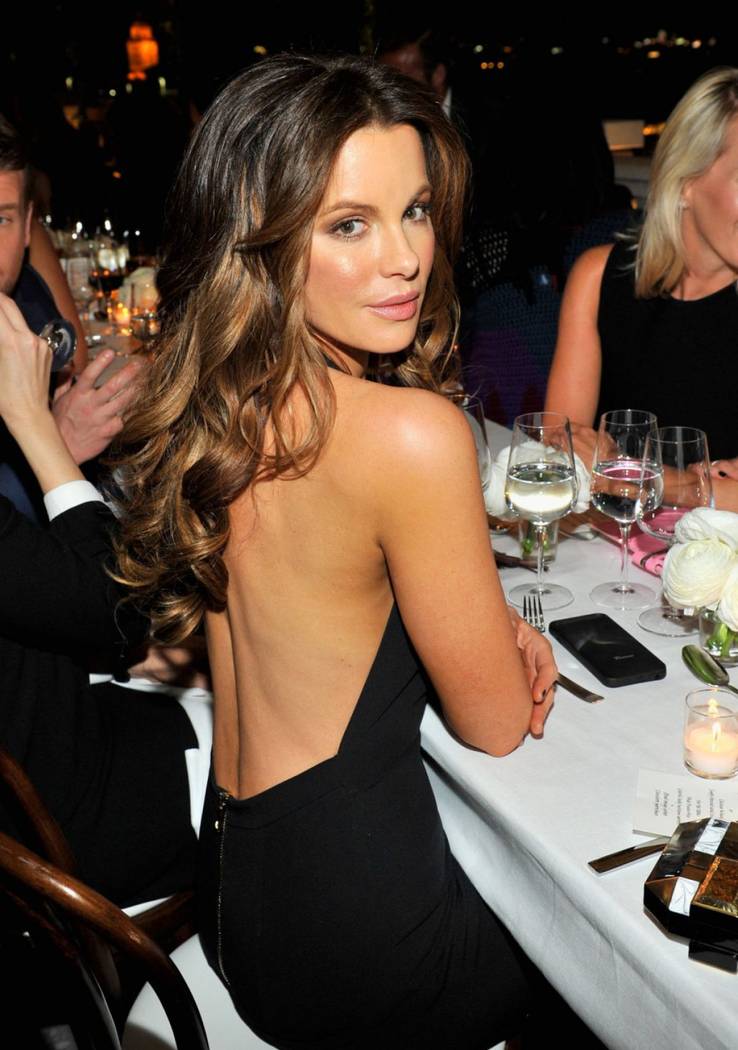 Seriously, some of these directors need to learn how to talk when they are in interviews as well because they can come off as being offensive. When she was hired for Pearl Harbor, she told an interviewer that Michael Bay used to tell people he hired her because she wasn't hot. "When we were promoting the film, Michael was asked why he had chosen Ben [Affleck] and Josh [Hartnett], and he said, 'I have worked with Ben before and I love him, and Josh is so manly and a wonderful actor.'
Then when he was asked about me, he'd say, 'Kate wasn't so attractive that she would alienate the female audience.'
He kept saying it everywhere we went, and we went to a lot of places."
14 Still Got It: She Openly Discusses Issues
Kate Beckinsale isn't the kind of actress that tries to hide her skeletons in her closet. If she has a problem, she likes to speak openly about herself to bring about awareness. The things that have happened to her in her life are a means of being able to help others. She has spoken about how she developed an eating disorder after her father passed. She told Glamour that these problems "in teens are more about what is happening in the home than a problem with images in the media […] It means they are in some kind of pain that needs to be addressed."
Featured Today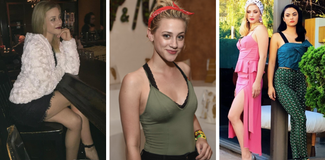 15 Photos Of Lili Reinhart That Would Have Archie Blushing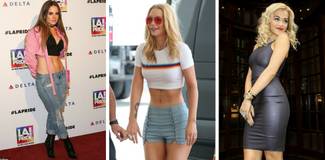 20 Famous Celebs Fans Won't Remember By 2019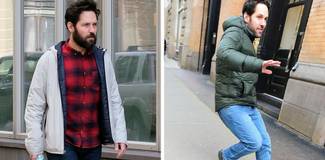 20 Unusual Things Fans Might Have Forgotten About Paul Rudd

13 Dropped: She Has A Lot On Her Plate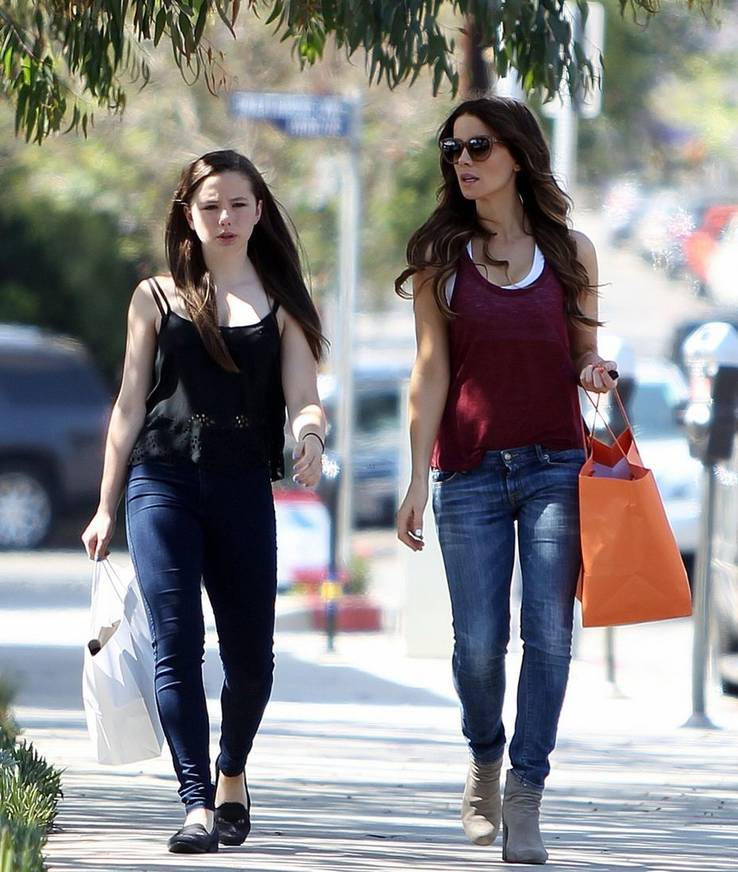 In 2016, she divorced her husband, Les Wiseman, who also happened to be the director of the Underworld movies. That might be a blessing as she won't have to do any more movies from the franchise. She also has a daughter with Michael Sheen who has grown up to be quite a beautiful young lady. Even though Beckinsale isn't with Sheen anymore, they remain on good terms. Balancing work and family life have always been a struggle for actresses and it may be hard for her to get the jobs that she wants.
12 Still Got It: She's About to Embark on TV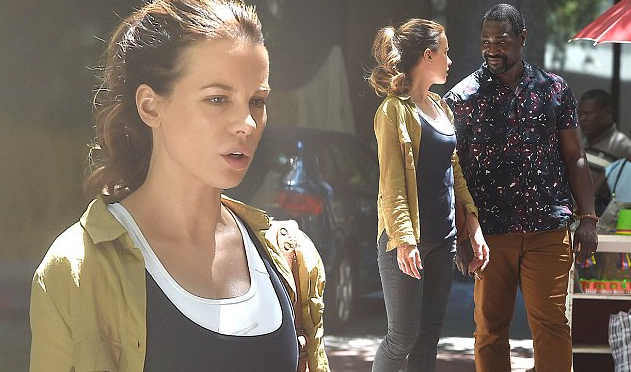 It looks like Kate Beckinsale is taking her talent to TV this year. She has a TV series that is going to begin filming this year called The Widow. It's an Amazon TV thriller that is getting raving reviews right now. Beckinsale will play a widow whose husband died in a plane accident. It definitely sounds intriguing and we will get to see how she handles the new arena of TV. She's got a lot of talent and we hope that her decline over the past couple of years is not permanent. The Widow may be able to turn it all around.
11 Dropped: Her Breakout Role Flopped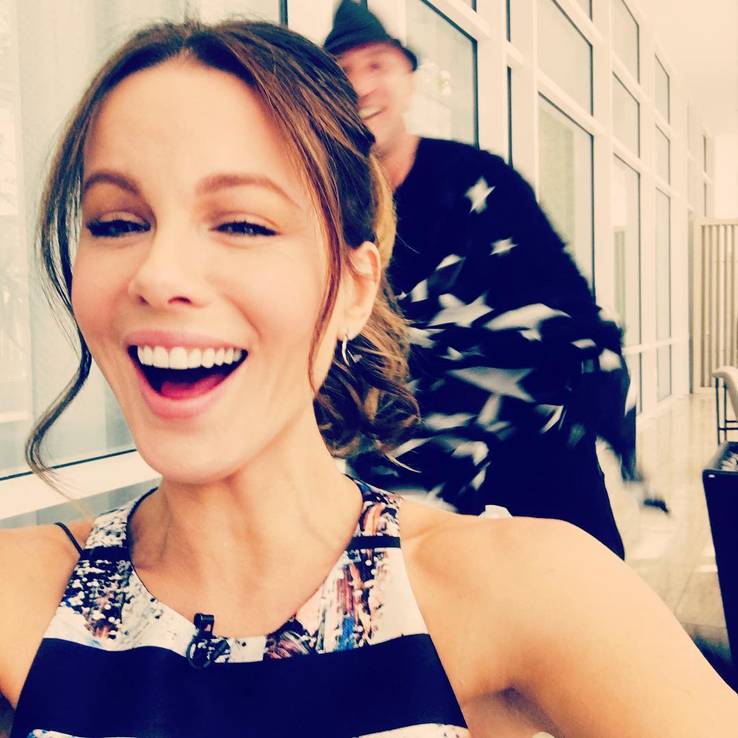 You would think a blockbuster movie like Pearl Harbor would have done well at the box office. It had popular actors in the film like Josh Hartnett and Ben Affleck. It was also one of the first movie roles not only for Kate Beckinsale, but for Jennifer Garner as well. Unfortunately, it turned out to be a disaster. A New York Times review of the movie stated, "Pearl Harbor has as little interest in character as it does, ultimately, with history." Had the movie done better, it would have likely skyrocketed her career into much better roles.
10 Still Got It: She Doesn't Care About the Glamour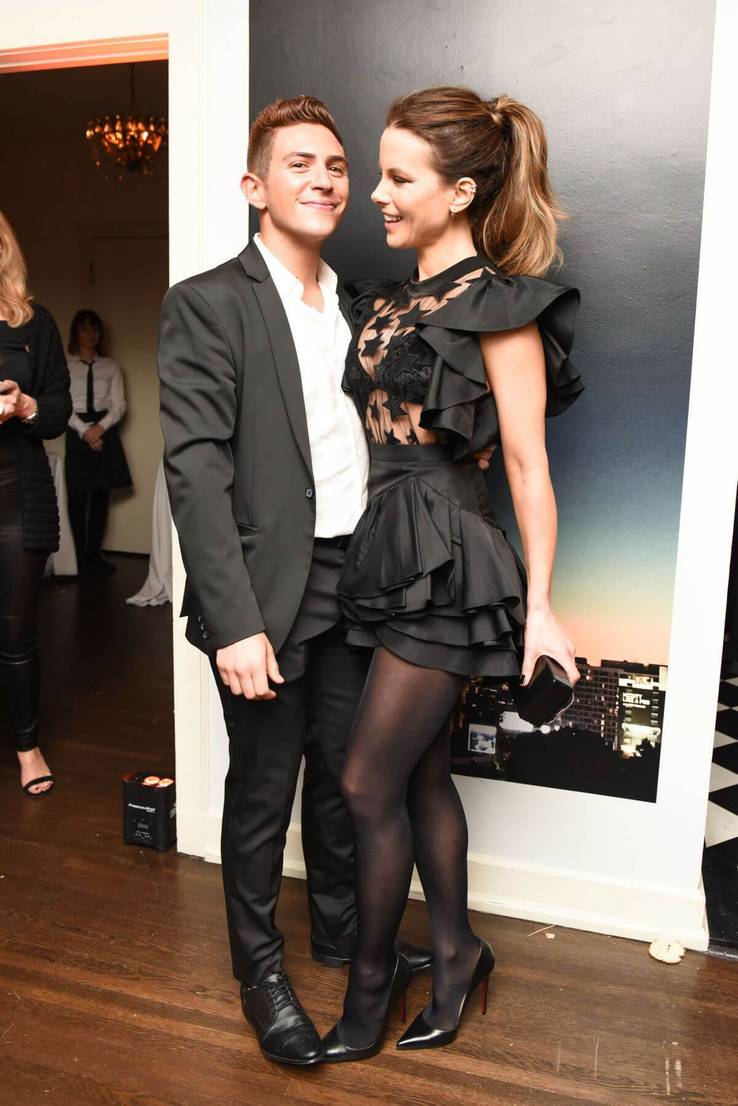 She loves her career and she's a hard-working actress, but when it all comes down to it, she just wants to be at home taking care of her daughter. This is likely what she did after the Golden Globes this year.
"I can't tell you how many times I've gone to present at the Golden Globes, come home, whipped the dress off, and read to my daughter wearing gazillion-dollar earrings.
That's how it goes in my house, and I wouldn't have it any other way." The events and the red carpet are wonderful, but she definitely has her priorities in order.
9 Dropped: She Didn't Do Well in Comedy Either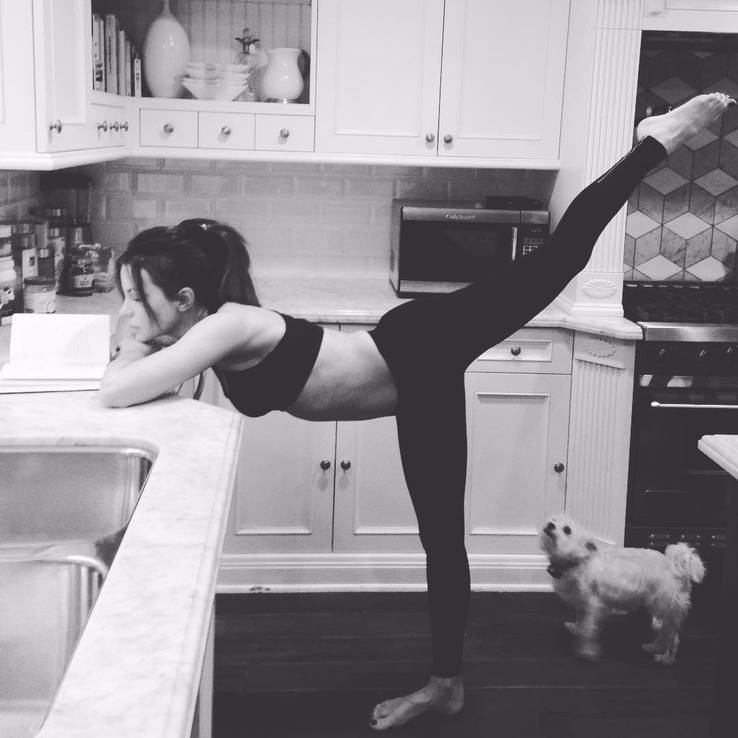 When she starred alongside John Cusack in the 2001 romantic comedy Serendipity, it did not go over well with the critics. We're not sure if it was her fault or Cusack's that the movie tanked. One critic totally ripped it apart by saying, "Alas, Serendipity is so stringently a 'romantic comedy,' you could review it with a pie chart." Again, this could have been a great opportunity for Beckinsale to have a career like Julia Roberts or Kate Hudson, but because of the lack-luster box office receipts, it didn't help to push along her career any.
8 Still Got It: She Has A Showbiz Family
She is not the only actor in her family; in fact, her parents were actors in Britain. Richard Beckinsale was an actor in British comedy while her mother Judy Loe was involved in British dramas and sitcoms. She may have acting in her genes and it may have also been why she gravitated towards it while she was in University. Of course, Kate was not happy with just staying in Britain, she wanted to take Hollywood by storm. She certainly did what she set out to accomplish and had the dream life she imagined when she was in Paris.
7 Dropped: They Don't Take Advantage of Her Accent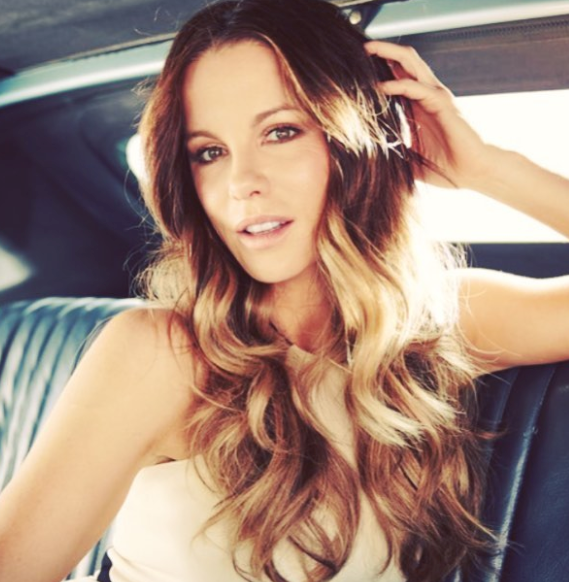 Kate Beckinsale has a gorgeous British accent and yet we rarely hear it in big budget movies. We have seen a lot of actors come out of Britain such as Emma Watson, Carrie Mulligan, and Benedict Cumberbatch who all use their native tongues in movies. But when Beckinsale played in movies like Brokedown Palace, Pearl Harbor, The Last Days of Disco, or Underworld she used an American accent. It seems as if directors don't make use some of Beckinsale's best assets when they cast her. Some actors are hailed for their use of their accent, but we don't think that Beckinsale got the same opportunities.
6 Still Got It: She's Confident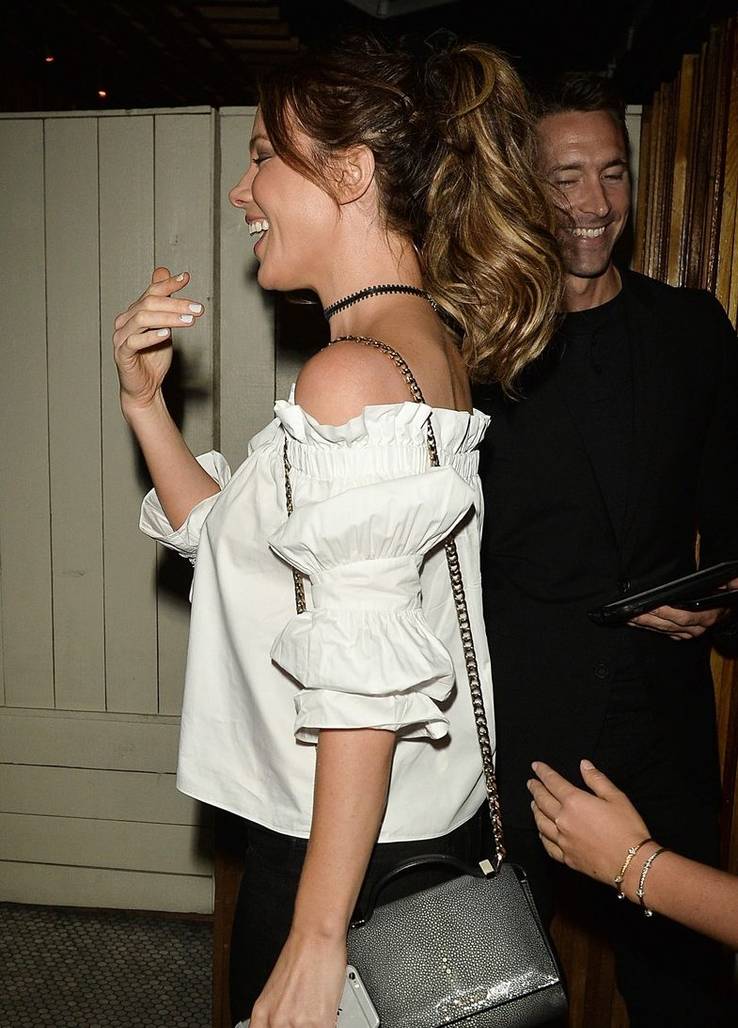 When asked in an interview what her favorite body part was, she said it was her lady parts. Not everyone would admit to something like that in an interview, but Beckinsale went for it. It could be part of her allure, why some people find her to be so fascinating. She's always been very candid in interviews so you never really know what is going to come out of her mouth. When talking to Allure magazine, she stated, "I've only ever had about three boyfriends. Only a handful of people have seen into the Pharaoh's Tomb. My best feature is, unfortunately, a private matter, although I'm told it's spectacular."
5 Dropped: She's Getting Older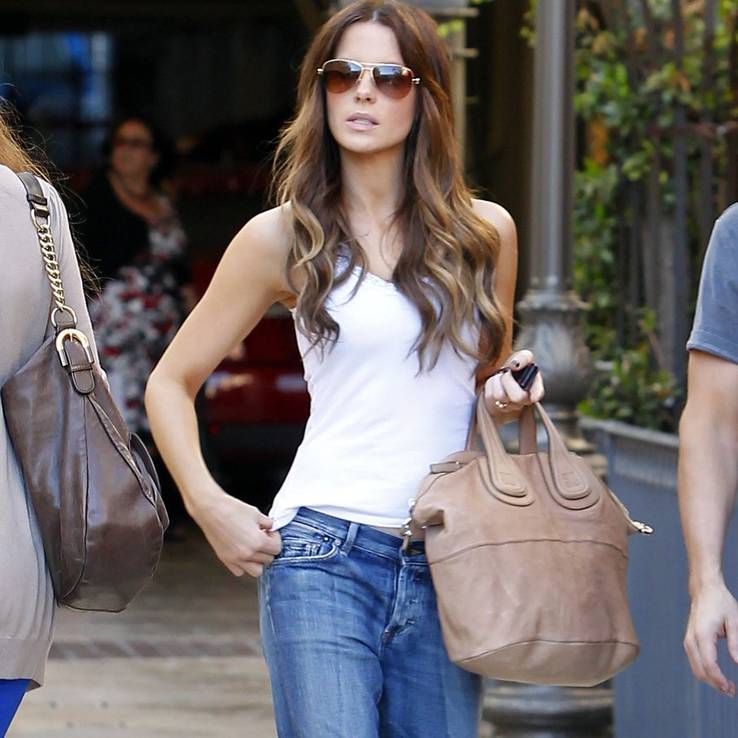 We hate to say it and it's a terrible part of the industry for women, but the truth of the matter is, Hollywood does not embrace aging in women as it does in men. Men can have successful careers in Hollywood until their old age, but women seem to get passed off as they get older. The truth is that she hasn't done much since the last Underworld movie in 2016 and we're still not sure how the TV series will do. Just like Jennifer Aniston, Kate Beckinsale looks amazing for her age, but she seems in be in that in between age where she is getting too old for the more popular roles.
4 Still Got It: She Has Writing Skills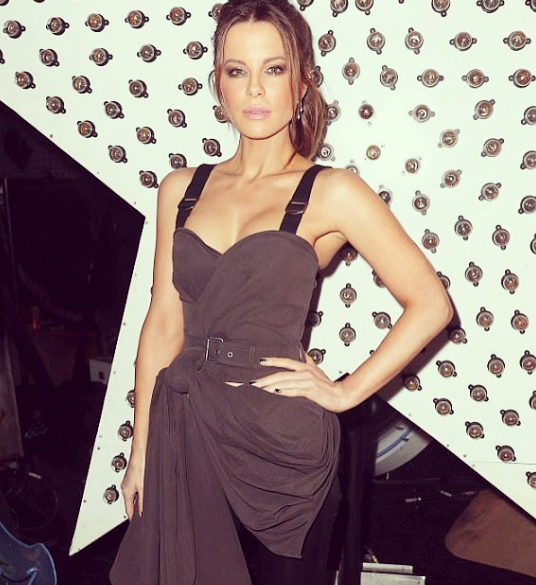 Seriously, is there anything this girl can't do? She does not get enough credit in the industry for all her talents. While she was attending Oxford University, she was dreaming about being a writer. She wrote a few things at the time and started submitting them to contests and she won a bunch of them.
Journalist Victoria Coren came into contact with the actress while she was in university and described her as "whip-clever, slightly nuts, and very charming."
Beckinsale obviously made an impact on her with her writing. Maybe she should consider writing a novel now that she's having some downtime.
3 Dropped: The Big Hollywood Problem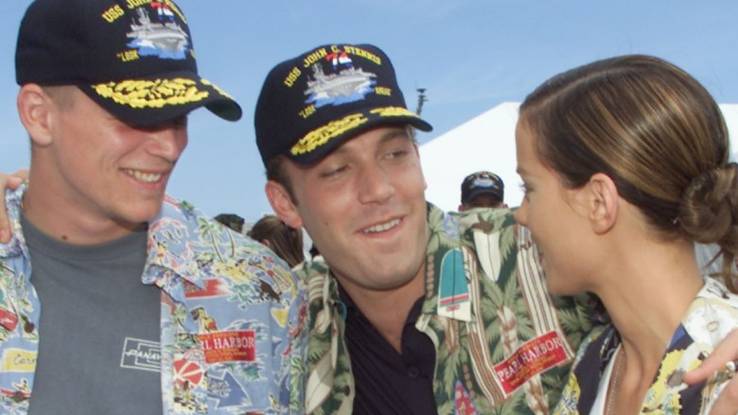 For a long time, Hollywood has gotten away with a lot of inappropriate remarks and policies. Hopefully, that is going to change since the industry was blindsided last year by the #MeToo movement. Beckinsale dug up some jabs that Michael Bay said about her during interviews and they are certainly eye-opening.
"I didn't want someone who was too beautiful. Women feel disturbed when they see someone's too pretty.
I'm not saying Kate's not pretty. When you look at Titanic, Kate Winslet is pretty, but not overwhelmingly beautiful. That makes it work better for women. Our Kate is very funny, she could hang with the guys. She's not so neurotic about everything, like some actresses."
2 Still Got It: She Admits She Was A Late Bloomer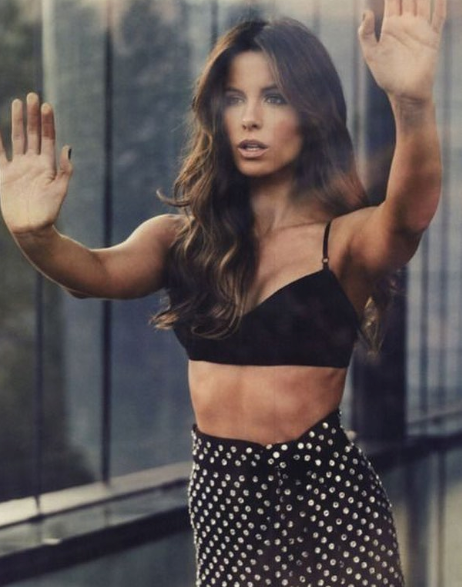 One thing that is refreshing about Kate Beckinsale is that she's absolutely gorgeous, but she has admitted that she doesn't have mountains of experience with guys. She also stated that she was a late bloomer and while her friends were making out with boys she still wanted to be a kid at heart. "All of my friends were kissing boys and drinking cider way before me. I found it really depressing that we weren't making campfires and everyone was doing grown-up stuff." She had no interest in growing up too fast and that's definitely rare.
1 Dropped: No One Wants To Take A Risk On Her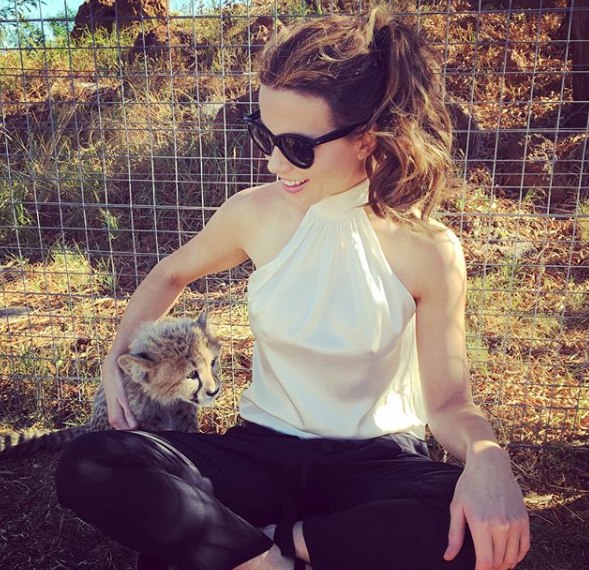 Kate Beckinsale has had some great movies over the years, but she has also had some flops. Movies are more expensive than ever to make and that means that studios don't want to take risks on an actress if they aren't sure about her. It is hard to say if she will be in another blockbuster movie at this stage and the period dramas are also passing her by. It's no big surprise that she decided to give TV a try. Only time will tell if we will see more of Beckinsale or less after her series is released.
References: moviefone.com, looper.com
Source: Read Full Article