13 Reasons Why Star Says Recent Kissing Photos Are 'Embarrassing'
Sam Smith spotted kissing boyfriend Brandon Flynn, though they're both rather embarrassed!
The "Too Good At Goodbyes" singer isn't saying goodbye, but giving a hello kiss. The singer was spotted locking lips with his boyfriend, Brandon Flynn, in a cute, yet hilarious snap of the two. During Friday's episode of BBC Radio 1's Breakfast Show With Nick Grimshaw, Sam spoke about his steamy kiss captured by the paparazzi and called it a "joke".
According to Billboard, Smith admitted how the two's kiss "was a joke – as a joke we were attacking each other. We were just waiting outside the shop while my sister got cigarettes. I was just joking. I was literally licking his eyeballs. [The photos are] horrendous. I'm going to have to do something crazy to top it," Smith said.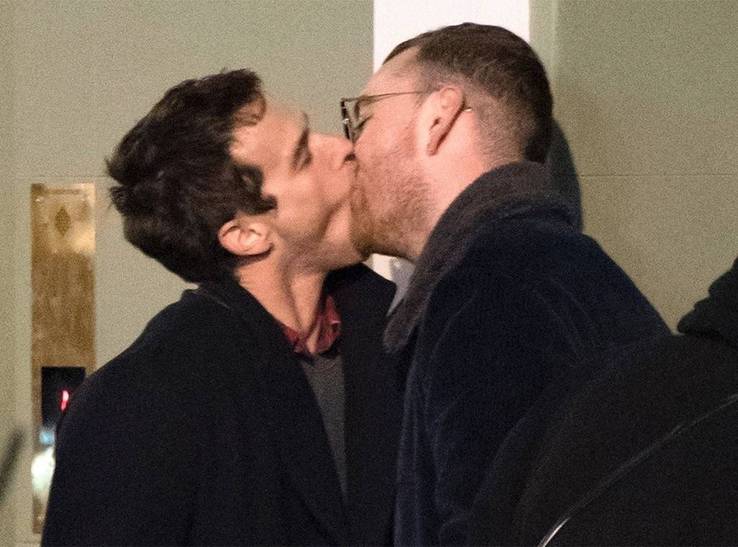 This isn't the first time the couple has been caught in a loving kiss when Smith and Flynn first started dating, they were snapped locking lips then too, however, Smith didn't publicly announce his relationship at that time. In October last year, Sam appeared on the Ellen Show to promote his recent album The Thrill Of It All where talk show host Ellen asked the singer if he was dating anyone. Smith confirmed he was no longer single and is in a very happy place.
Now we finally know actor Brandon Flynn, famously known for his role in 13 Reasons Why is what's making the Brit so happy lately! When the topic of Sam and Brandon's kiss came up again, Sam even compared it to a famous scene in The Little Mermaid. "He looks like Ursula sucking the voice out of Ariel," Smith said. "It's so embarrassing".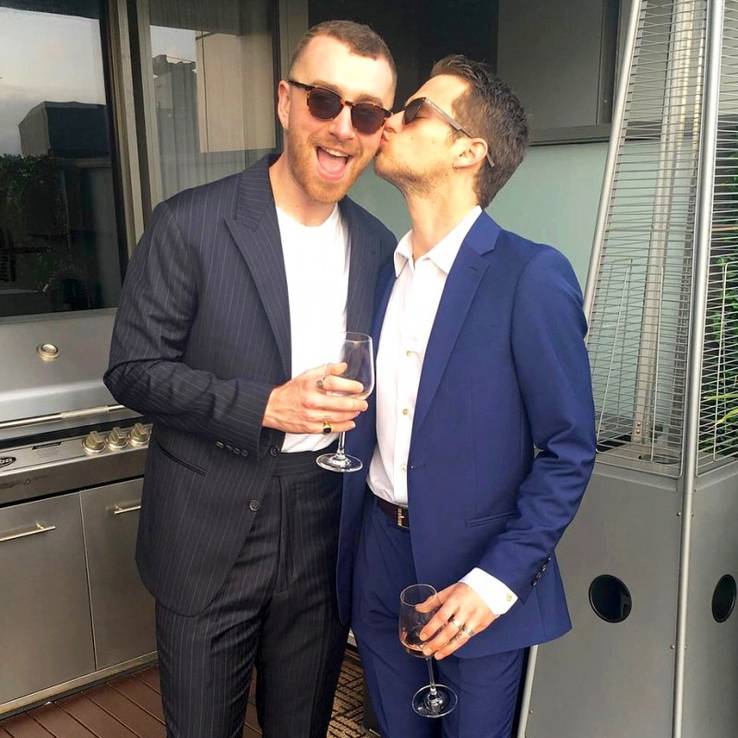 Smith isn't the only one poking fun at the two's PDA moment, Flynn also took a job at the kiss! After the photos went viral, Flynn posted a crying face emoji alongside a meme of the couple's kiss, seems as if he isn't too fond of the photo either!
The couple's relationship spans back to October last year, where the two were spotted holding hands and kissing in New York. Ever since then, the budding couple has continued to affirm their loving relationship by posing in silly pics and attending events like the Grammy's with one another.
We're glad to see Sam Smith is enjoying the 'Thrill Of It All'!
Source: Read Full Article