15 Actresses Who Should Have Been In Ocean's 8 (Instead Of The Current Cast)
Crime film trilogy, Ocean's is a series directed by Steven Soderbergh. The movies involved with the series gained mixed reviews, however it has gained commercial success. Initially, Soderbergh and George Clooney hinted that there would be another Ocean's film to add to the trilogy, but instead they opted to create a spin-off film. Spin-off of Ocean's, Ocean's 8, follows a group of women, led by Danny Ocean's sister, who plan on committing a crime  to rob the Met Gala. The movie has a predominately all women cast, which includes Helena Bonham Carter, Sandra Bullock, Cate Blanchett, Mindy Kaling, Anne Hathaway, Awkwafina, Sarah Paulson and Rihanna. Other actors who will be joining the cast are Matt Damon and Carl Reiner who will be playing the same roles that they did in the original Ocean's.
Helena Bonham Carter, Sandra Bullock, Cate Blanchett, Mindy Kaling, Anne Hathaway, Awkwafina, Sarah Paulson and Rihanna are all very talented actresses and are definitely easy on the eyes. It comes as no surprise that these women were chosen to be in the movie, however there are many other actresses that would also make a great fit for the movie. These actresses are just as talented, successful and beautiful as those who were cast in the film. One can only imagine how hard it is to cast an all female cast when there are many actresses who are perfect for the job.
Beautiful and talented here are 15 actresses who should have been in Ocean's 8.
15 Angelina Jolie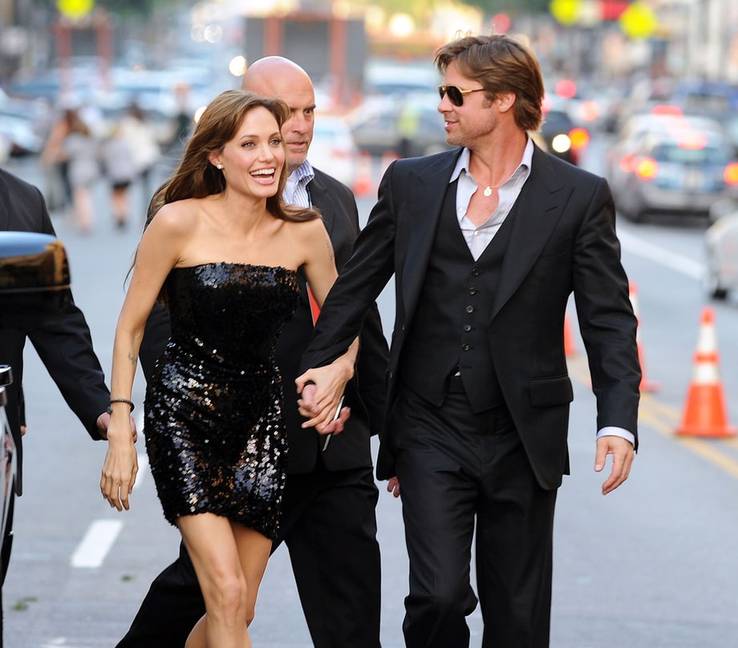 Angelinga Jolie is best known for being an actress, filmmaker and humanitarian. She has received numerous awards for her work in Hollywood and has been declared the highest-paid actress. Angelina broke out as a leading Hollywood actress for her role, Lara Croft, the video game heroine in Lara Croft: Tomb Raider. Since then she has starred in many action films such as Mr. & Mrs. Smith, Wanted and Salt. Angelina has played many female empowering roles, therefor she should of been included in the all female cast of Ocean's 8. Having an actress like Angelina in the movie will not only attract attention, but it will also add female empowerment in the movie. She is a great asset to any movie and would be an even better fit for an all female cast. Not only is she a well known actress, she is also known for her humanitarian work. She is known to promote many causes, which includes women's rights. According to IMBD, because of her work in the entertainment industry and humanitarian work she has been claimed as one of the most influential and powerful people in the business.
14 Michelle Rodriguez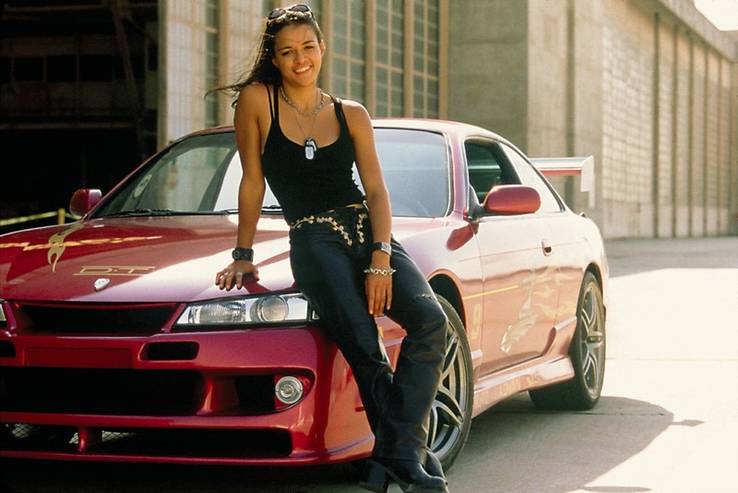 Despite her breakout role as being a trouble boxer in Girlfight, Michelle Rodriguez is best known for her role as Letty in the Fast and Furious franchise. Her character in Fast and Furious is a very strong woman, who is able to keep up with the men when it comes to high car chases and dangerous situations. Michelle's role in the series has become among the favourites with fans. When she was killed off the series, fans were shocked that such a strong character would no longer be a part of the gang. However, the franchise did bring Letty back, which proved her significance to the series. Michelle would make a great addition to any movie, especially since it is an all female cast. According to Entertainment Weekly, Michelle is said to be the most iconic actress when it comes to the action genre. She has played many different action roles, such as a bad cop, Ana Lucia Cortez on the television show series Lost. When it comes to action packed films with an all female cast, Michelle would definitely be a great pick.
13 Chloë Grace Moretz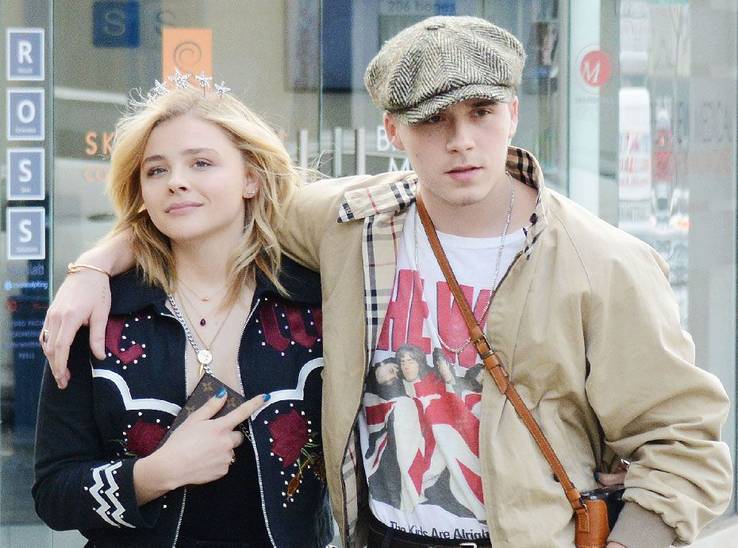 Chloë made her first appearance as an actress in 2001, as Violet in the series The Guardian. Since then she has appeared in many films, such as Big Mamma's House 2, Wicked Little Things, The Third Nail and many more films. The role that made her well-known was her role in The Amityville Horror. Even though her role in the action film Kick-Ass caused some controversy, it did show just how much of a hard worker Chloë is. For her role she trained with Jackie Chan's stunt crew for months and she also did a lot of her own stunts herself. So despite the negative comments she received for the way she portrayed her character, Chloë proves that she is a powerful woman who would do anything to prove that she is a hard worker and is not afraid to take on any role, despite the public's opinion. When the sequel Kick-Ass 2 was released, it received mix opinions, however Chloë's performance was praised. It proved that she is able to play a hit-girl in any movie, which fits perfectly in Ocean's 8. By playing roles, such as the one she did in Kick-Ass, Chloë would of been a great addition to the Ocean's 8 cast.
12 Scarlett Johansson
Throughout her career, Scarlett Johansson has played many different roles. She played a big role in the science-fiction thriller, Lucy, which got a lot of positive feedback from the public. A role that she is well-known for and has also played in many movies is her role as Black Widow. She played this character in the movies The Avengers: Age of Ultron and Infinity War and Captain America: The Winter Soldier and Civil War. She is no stranger when it comes to action packed science-fiction movies. According to IMDB, she was also considered to be in the film Mission: Impossible, however she had to drop out due to conflicting schedules. Not only is she an amazing actress, she has also won many awards to back up her skills. She has received a lot of recognition for her work. Not only has she done work in the acting industry, she has also dabbled into the music industry. In 2008, she released her album "Anywhere I Lay My Head", which included a collection of Tom Walts covers and one of her own original songs. Scarlett would make a great addition to the Ocean's 8 crew, besides she is used to being a part of a super hero crew.
11 Halle Berry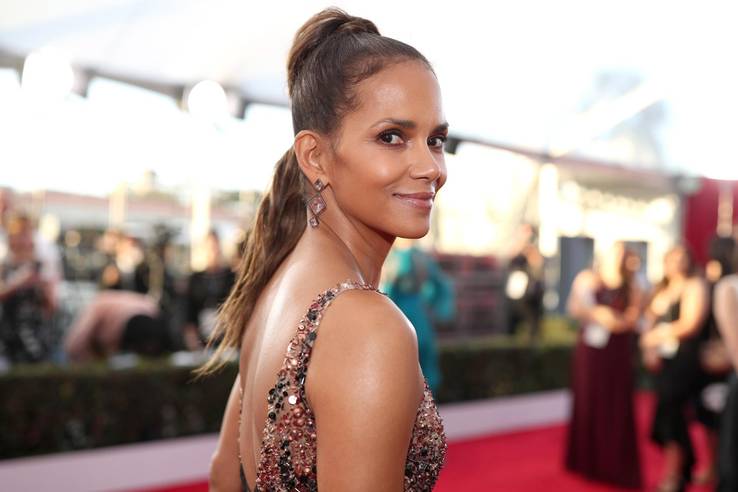 Halle Berry needs no introduction as she has been in the entertainment industry for years and is a very talented actress. She has taken on roles in varied genres and has found success in every role she has taken on. Halle has gained a reputation for living her character even when the cameras are not rolling. This would allow her to embody her character and make her acting more realistic. According to IMBD, Halle once did not shower for several days when she played a addict in Jungle Fever. This method paid off because the role became her breakthrough in the industry. Among the many different film roles that Halle played, she took on the role as Storm in the film X-Men, which is based off of a comic book. This was a role which required her to play a powerful woman with super powers. Her role as Storm got mixed reviews from the public, however many people believed she was a good choice for the role. At the time there was a lot of talk about the role being played by either Halle or actress Angela Bassett. Whether she was the better choice or not does not matter because this role allowed her to show what she is capable of doing.
10 Jessica Alba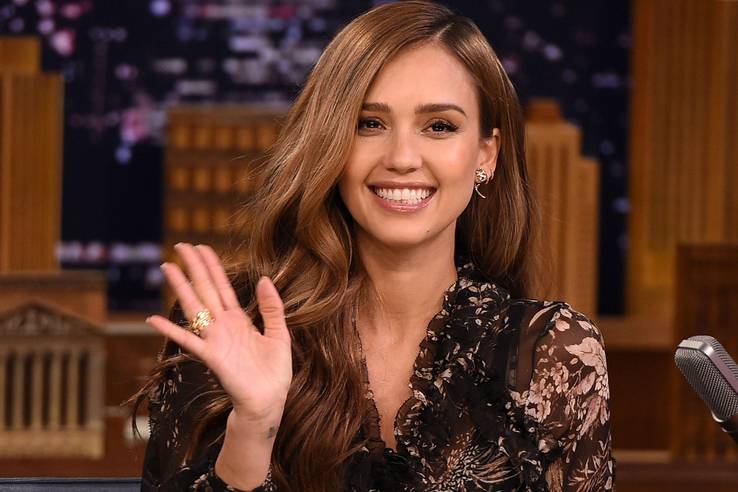 Throughout her career, Jessica Alba has taken on many different roles from comedy to drama. She also got involved with productions that varied from independent films to major big screen movies. One of her most success roles was playing Sue Storm, also known as "The Invisible Girl", in the Marvel movie Fantastic Four. This movie generated over $300 million in revenue and became a worldwide box-office success. This role shows that she can be a part of a crew of very powerful people, like the crew in Ocean's 8. She would be a great addition to the movie as she is an actress that could take on any role. She would add a different dynamic to the crew. To prove that she is as talented as she believes she is, Jessica has been nominated for many awards, such as a Golden Globe and People's Choice Awards. She has also won awards, such as the Nickelodeon Kid's Choice Award for her performance in the movie Fantastic Four. She has won many awards that acknowledge her success in the entertainment industry.
9 Olivia Wilde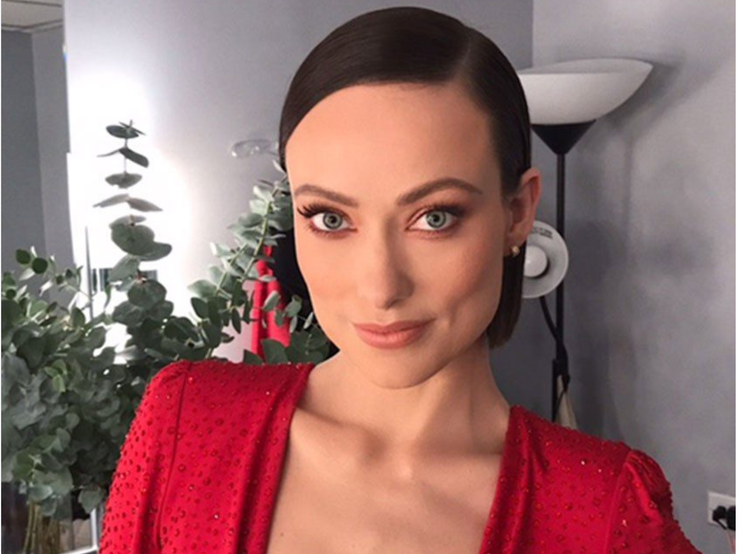 Olivia Wilde is more than just a pretty face, she is a well-known actress and activist. While taking on many different roles in films, she does what she can to also give back to the community at the same time. According to IMBD, Olivia is known for her role on the television show The O.C, however her breakthrough role was as Dr. Remy Hadley on the medical-drama House. While acting, Olivia makes time to help different communities. For example, Olivia is a board member of the "Artists for Peace and Justice" organization. It's an orgainization that supports communities in Haiti by providing them with preforming arts programs that focuses on education, health care and dignity. She has spent time raising awareness for communities that need people's help. Not only is Olivia an actress on the big screen, she also made her broadway debut in 2017 as she starred in the play "1984" at the Hudson Theatre in New York. Olivia would make a great addition to the Ocean's 8 crew as she is able to take on an any role and she has proven to be an asset to any team she has worked with.
Featured Today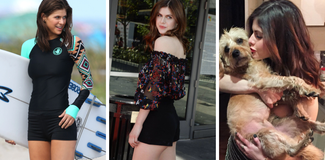 23 Photos Showing Alexandra Daddario Is Hollywood's New "It" Girl

15 Reasons Why Hollywood Probably Forgot About Sarah Michelle Gellar

15 Roles That Meghan Markle Wishes The World Would Forget

8 Keira Knightley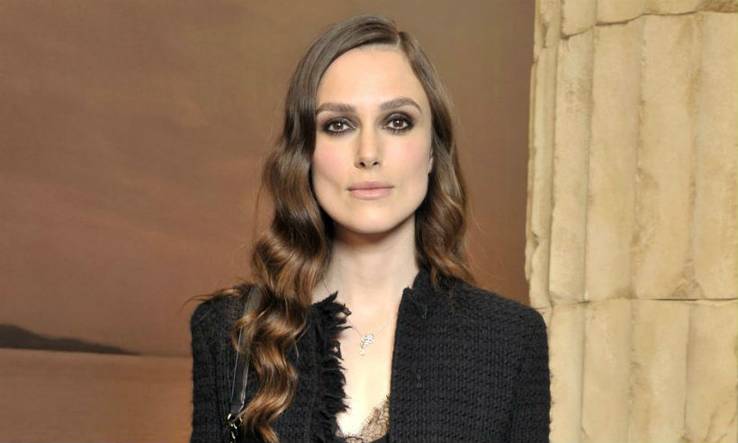 According to IMBD, Keira Knightley never had any formal acting training and only did it because it was something she enjoyed doing. She attended an ordinary public school and once she had graduated she had no clue what she wanted to do. She attended college and while she was studying she was taking on many different acting roles. During one of her years at school, Keira took part of a movie that revolved around an Asian girl's love for football and the many obstacles she faces because of her religion and culture. The movie was called Bend It Like Beckham and it had a lot of success in the United Kingdom. A year later the movie was then released in the United States and found success there as well. She has taken on many different roles and has even appeared in an adaptation of Shakespeare's A Midsummer Night's Dream. The roles that Keira has taken on have taken her to all parts of the world. Keira is so diverse when it comes to the roles she has done that she would be a great actress to work with. She would be a great addition to the Ocean's 8 girl gang.
7 Gal Gadot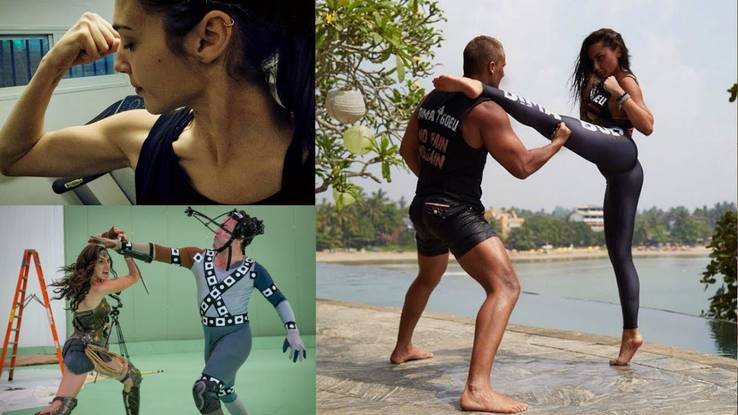 Gal Gadot is a women of many different talents. She is an actress, model, singer and martial artist. According to IMBD, she won the title of Miss Israel in 2004. She made her film debut in the fourth instalment of the Fast and Furious franchise and has continued to appear in the fifth and sixth instalment of the franchise. Gal also joined the DC  family as she was a part of the film Batman vs. Superman: Dawn of Justice and played the character of Wonder Women. Gal took the role very seriously as she was given a lot of training in order for her to perform stunts in the movie. Through this training her character was praised as one of the best parts of the movie. Gal also played Wonder Women in the film Wonder Woman, which was praised highly. Being known to play a superhero character very well, Gal would make a great teammate in the Ocean's 8 crew. She is able to play a fierce character ready to take on any challenges that come her way.
6 Lucy Liu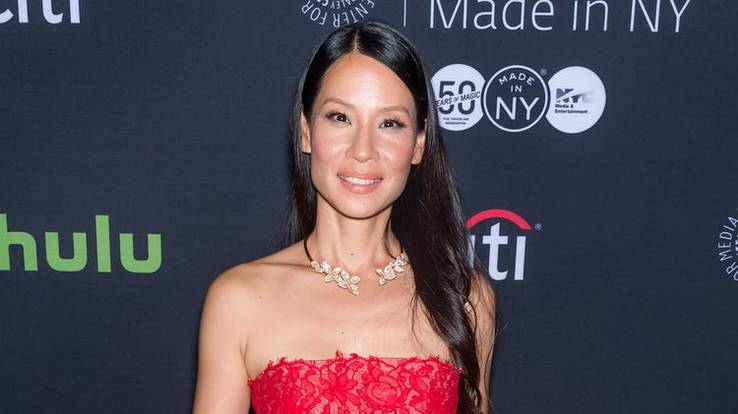 Being one of the members of the Charlie's Angels, Lucy Liu is no stranger to crime-fighting movies. The movie gained popularity and was even referenced in a song by singer Beyonce. Throughout her career Lucy has been involved in many different types of films and has taken on many different roles. When she is not acting, Lucy likes to partake in a few of her hobbies. Her hobbies include, skiing, practicing martial arts, rock climbing and playing the accordion. According to IMBD, due to her hectic schedule, Lucy finds it hard to find time to date, however she prefers to keep that part of her life simple. However, her acting career is anything but simple, as she has been a apart of many different productions over the years. With her skills displayed in Charlie's Angel, Lucy would make a great person to include in the Ocean's 8 girl crew. It may have been many years since she appeared in the crime-fighting movie, but surely she would love to play a part of a character who is committing the crimes rather than having to fight them. Playing the bad person can be fun.
5 Emma Watson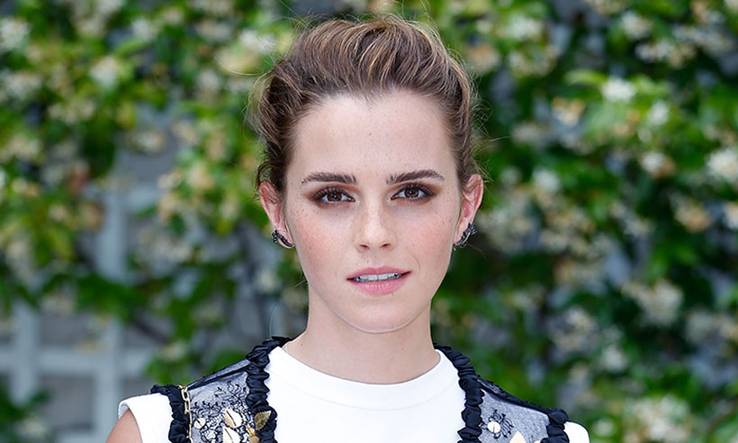 Emma Watson spent most of her acting career partaking in the Harry Potter franchise. Emma played the character Hermonie Granger for nearly 10 years and once completed she took on roles that were far removed from that character. More recently, Emma played Belle in the Beauty and The Beast. Not only is Emma an amazing actress, but she also does a lot for women's rights. She is known for promoting education for girls in developing countries. She has also visited Bangladesh and Zambia to promote education for women. For her work she was named as a UN Women Goodwill ambassador. It is no secret that Emma is a girl's girl and would do anything to stick up for women. A movie with an all female cast is a perfect movie for Emma. Emma has done a lot of great work on and off screen. She is destined for a very bright and successful future. Hermonie Granger is a fierce character who's main group of friends mainly include men, therefor being a part of an all girl gang would be a great role for Emma to take on.
4 Priyanka Chopra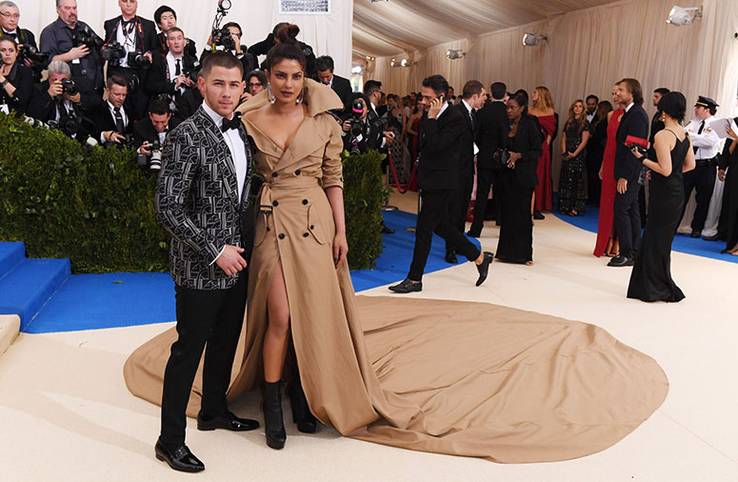 Indian actress, film producer, singer, philanthropist and Miss World 2000, Priyanka Chopra is one of the highest-paid and most well-known celebrities in the world. She has received many awards and has been acknowledged as Time Magazine's 100 most influential people in the world. Priyanka originally did not want to be an actress, she wanted to study engineering. However, after winning the pageant she accepted an offer to partake in the Indian film industry. She began to star in many Bollywood films before entering the Hollywood scene. Since then she partook in many different film projects and has gained popularity in the North American film industry. Although not all her films were successful, her status as an actress was never tarnished. Not only has she gained popularity in the entertainment industry, but she has also been noted for her work as a children's and women's right activist. She promotes gender equality and all aspects of feminism. An actress like Priyanka would add a different dynamic to the Ocean's 8 girl gang because of her talent as an actress and her personality.
3 Amy Schumer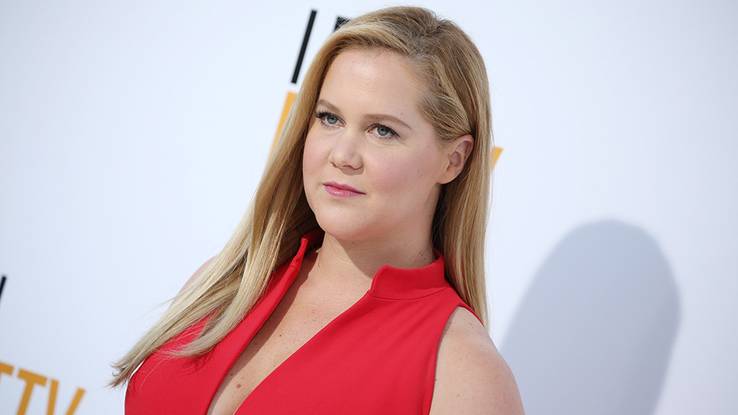 Stand-up comedian and actress, Amy Schumer started her comedy career in the early 2000's. According to OC Weekly, Amy believed that she got her big break for her appearance on the show Last Comic Standing. It was not until 2015 that she made her film debut in the film Trainwreck. Since then she has featured in a hand full of films. Most of the films that Amy featured in were comedies. Not only has she been a part of television shows and films, Amy has also gone on comedy tours in many different countries. Amy was also recognized by Time Magazine as one of the 100 most influential people. She has been awarded and nominated for many different awards, including Best Actress In a Comedy at the Critics' Choice Movie Award. She has been nominated for Prime Time Emmy Awards and a couple of Grammy Awards. If Amy was a part of the Ocean's 8 crew it would be a great way to add a little Amy style comedy in the film. Everyone loves a good laugh. Just like her new movie I Feel Pretty, Amy is definitely pretty and could of apart of the crew.
2 Cara Delevingne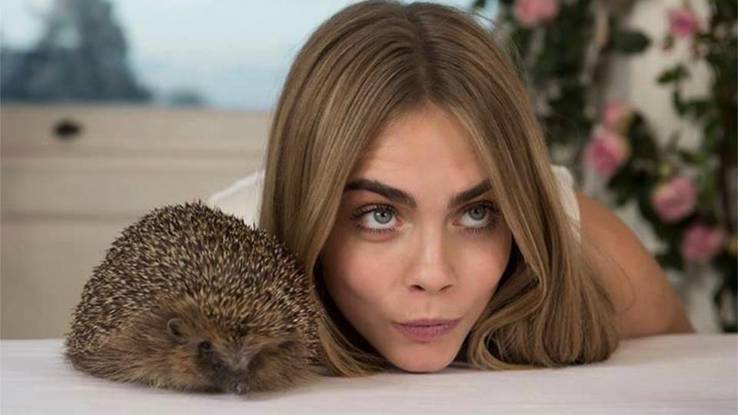 English model and actress, Cara Delevingne has gained a lot of popularity in recent years. In 2012, Cara won "Model of the Year" at the British Fashion Awards and has posed for pictures for many high-end brands such as Chanel, Dolce & Gabbana and Burberry. Before getting a major role in a movie, Cara acted in a few films but had minor roles. It was not until she landed the role in Paper Towns that Cara was able to break through in the industry. Cara also gained popularity for her role in the film Suicide Squad, which was a film adaptation of a comic book. Not only has Cara starred in on screen films, but she can also be seen in artist's music videos. Cara was featured in ASAP Ferg's music video and was also featured in Taylor Swift's star studded music video. Cara's career has not always been easy. In an encounter with Harvey Weinstein back in 2014, he told her that not one would work with her because of certain personal preferences. Today we know that he was wrong as Cara has had a lot of success since then. Cara is a type of person who does not care what other people think of her. She is fierce and would make a great person to add to the girl gang.
1 Jennifer Lawrence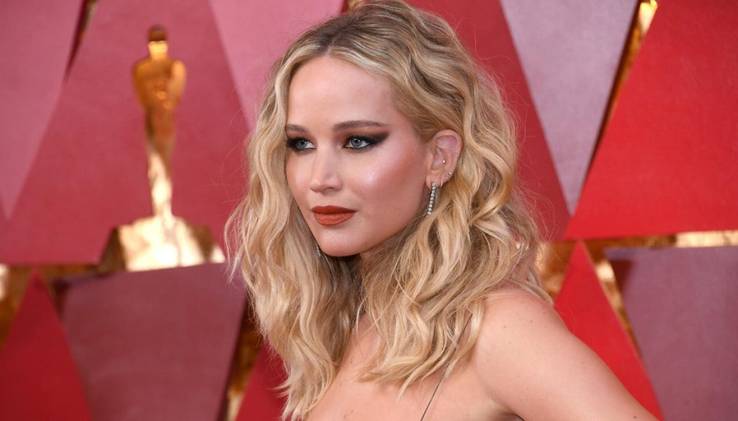 You can find Jennifer Lawrence on anyone's girl squad wish list. Jennifer gained popularity for her role in X-Men: First Class as the mutant Mystique. Her fame continued to gain a widespread of popularity when she starred in the Hunger Games franchise as the character Katniss Everdeen. Her role in Hunger Games allowed her to be the highest-paid action heroine of all time. Her talent has been recognized by her peers and those in the industry as she has won many awards for her acting. She has won a BAFTA award and also won a Golden Globe Award. Not only is she an actress, Jennifer does what she can to give back to people. She founded her own charity called the Jennifer Lawrence Foundation, in which she supports different charitable causes. She is a well-known feminist advocate and supports gender equality. Jennifer has continuously displayed her humours and easy to talk to personality. In many interviews she can be found joking around and laughing at her own jokes. She even makes an awkward situation less awkward like when she tripped on her dress before accepting an award. If there is ever another Ocean's 8 film, Jennifer would be a great addition.
References: Entertainment Weekly, IMBD, OC Weekly
Source: Read Full Article