15 Celebs Who Took On Jobs Because They Needed A Paycheck (Real Bad)
For some celebrities, they make it big on top and they are suddenly rolling in the money. Now, whether it's the fact that they just couldn't stop shopping or their career went on a hiatus, they suddenly found themselves with an empty bank account. That can be rough on someone who is used to filling their bathtub with champagne and living the high life. For whatever reason, they allowed millions of dollars to slip through their fingers. They were irresponsible and that changed their whole lives. It can be hard to manage money when you have never had it before. Especially if your rise to fame happened quickly. All of a sudden you have a ton of money at your disposal and you're not entirely sure what to do with it all.
Sometimes, these stars stayed an the bottom and were never able to make it back up, while other times one role saved them from a lifetime of poverty. There have been many celebrities who had to face bankruptcy and you have to ask yourself, how could these rich and famous celebrities lose all their money? It is a mind-boggling situation because most of us think that if we had that kind of money that we would be able to hold it together.
You might be surprised at which stars blew all their money and which ones were able to have a second comeback after they were broke. Check out these 15 celebs who took on roles because they were too broke to live.
15 Kim Basinger Got Sued By A Production Company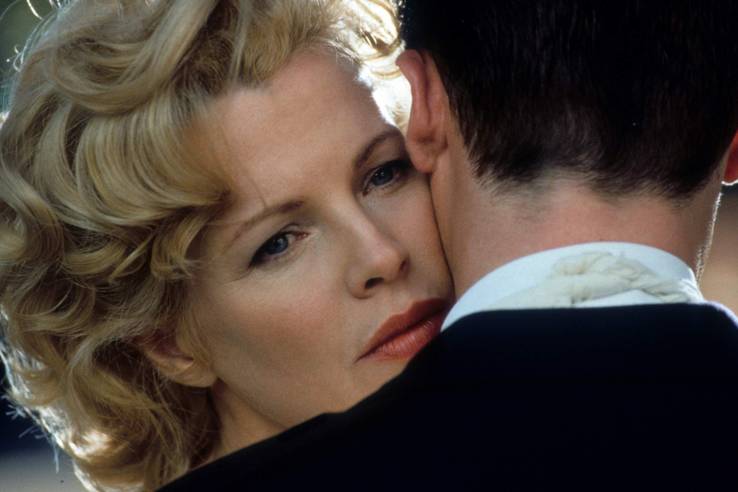 Kim Basinger has always been a successful actress in Hollywood. But she was at war with a production company in the '90s because she pulled out of the film Boxing Helena and the company decided to sue for breach of contract. At one point, she had $5.4 million and yet she found herself filing for bankruptcy in 1993. They sued Basinger for $3.8 million and won. At that point, she decided to take a three-year hiatus from Hollywood, but you would have thought she would have kept on acting to make her money back. She was persuaded to take the role in L.A. Confidential and it's a good thing she did because it put her back on top and earned her a Golden Globe. She is said to be worth close to $40 million now.
14 Singer Kelis Was Selling Everything For Money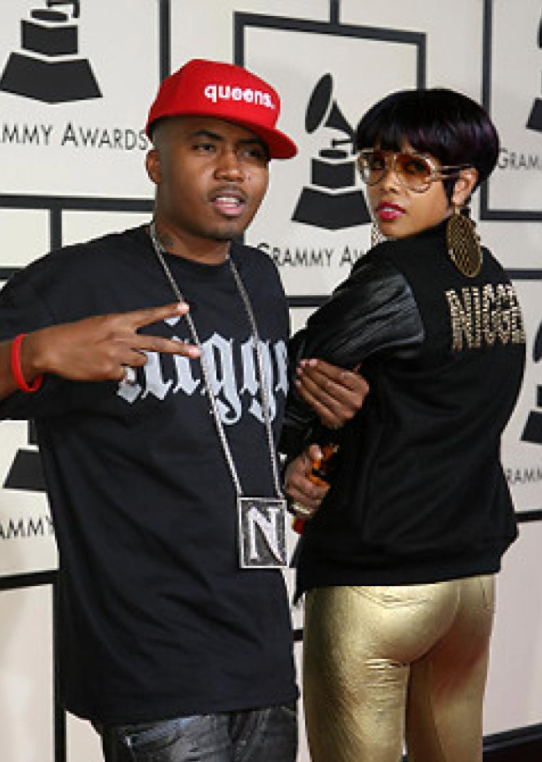 Kelis thought she was on top when she met rapper Nas and got pregnant. But her career didn't last very long and she couldn't even depend on Nas to support the child that he helped to create. He left her and refused to pay child support for the child. Kelis made it well known just how poor she actually was, "I have run out of money. My survival is based on [Nas'] will at this time. If he does not want to pay for an expense, it does not get paid." She definitely wasn't helping herself because she was making outrageous demands like asking for a $15,000 allowance for entertainment plus she wanted him to pay her, mortgage and to hire a nanny. She even wanted a huge amount to harvest cells from her child's umbilical cord. Some people just go off the deep end when they are broke.
13 Will Smith Needed The Fresh Prince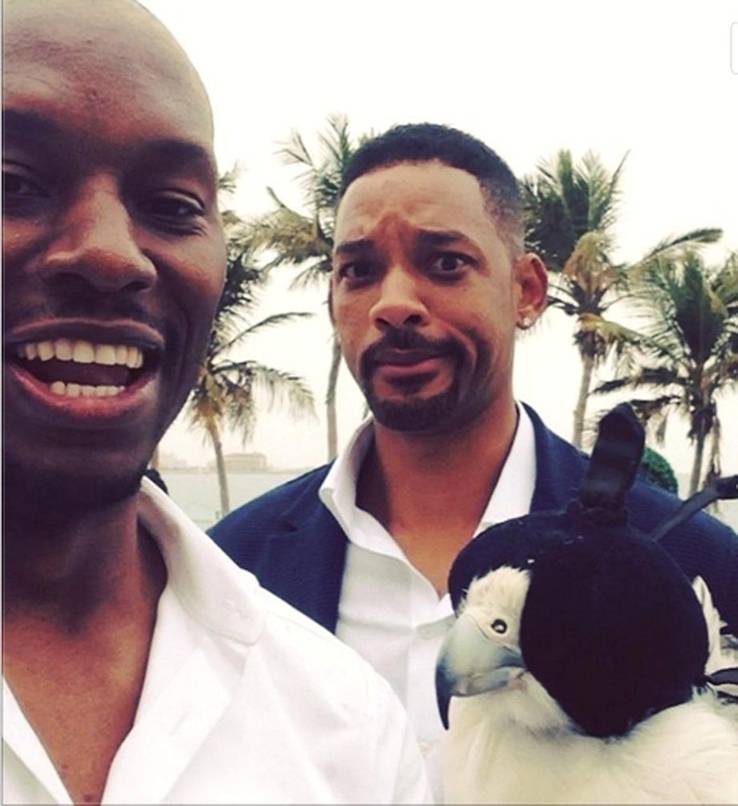 In the '80s, Will Smith owed $2.8 million to the IRS and that must have given him heart palpations every time he got up in the morning. At the time, he was rapping with his buddy DJ Jazzy Jeff and they released their first album He's the DJ, I'm the Rapper and it went multi-platinum. The two were an overnight success and Smith found himself immediately rich. He decided to go on a shopping spree and forget that he had to pay taxes on that money. At the time, he had to hand over pretty much everything to pay the debt. It was a miracle that he got the role on The Fresh Prince of Bel-Air because it allowed him to pay off his debt and to start fresh again. The IRS was hitting him with 70% of everything he earned which wasn't leaving him with much. He was free and clear after three years.
12 Cyndi Lauper Had To Work Retail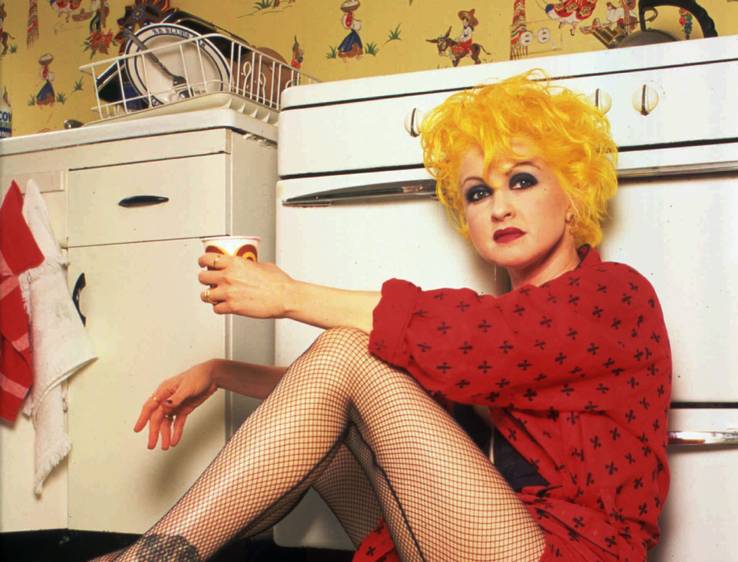 For a while, there Cyndi Lauper was on hard times. Considering she was an icon in music it was a wonder how she ever had a failed contract with Blue Angel music. It's true, though, and she had to file for bankruptcy in 1981 and started working in retail. Maybe it was when she had the realization that girls just want to have fun that she started making better music. She made a comeback and started releasing songs such as True Colors and She's So Unusual, changing how girls saw themselves. Of course, her big hit Girls Just Want To Have Fun was all part of how she turned her life around. It just goes to show us all how our lives can change in a second if we keep believing.
11 Lady Gaga Almost Went Bankrupt During Her Tour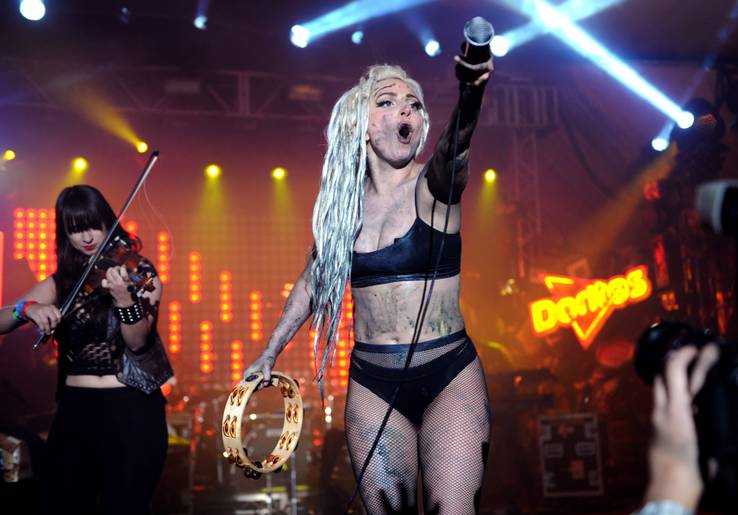 You might think that's impossible since her concerts are always sold out, but the thing with Lady Gaga is, she spends millions on her stage productions and one time, she went overboard. All those spectacular things you see on stage cost money and it all comes out of Gaga's pocket. During her 2009 Monsters Ball tour, she had $3 million in the bank and she spent it all on her tour.
"I remember I went home and I was with my dad and he said, 'I don't understand. Bad Romance is out. You are all over the radio.
Everyone is talking about you and you don't have a pot to p*ss in,'" she told The Mirror. "I said, 'Just let me do this. Let me just put it on the stage because I think if I can do this I can get Arthur Fogel's attention.' And I did." It worked because after the show she got a $40 million cheque from Fogel and Live Nation.
10 Octomom Considered Going Into Film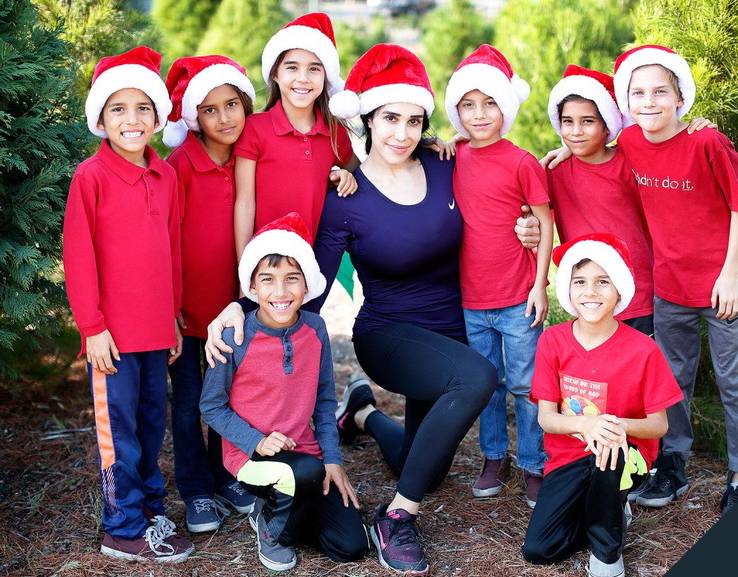 Octomom used to be another woman on top, not because she was successful or made awesome movies, but because she decided to have eight children at one time and people needed to see how she handled it. She hasn't managed well over the years, despite the fact that she had millions of dollars and at the start of her journey, she had everyone, including Oprah, filling her garage up with diapers. She hit rock bottom and considered doing scandalous films to bring money in for her and her huge family. In the past, she had to claim bankruptcy and wasn't sure what to do. "I have had to make some very difficult decisions this year and Filing Chapter 7 was one of them. But I have to do what is best for my children and I need a fresh start."
9 Chris Tucker Was Forced To Make Rush Hour Movies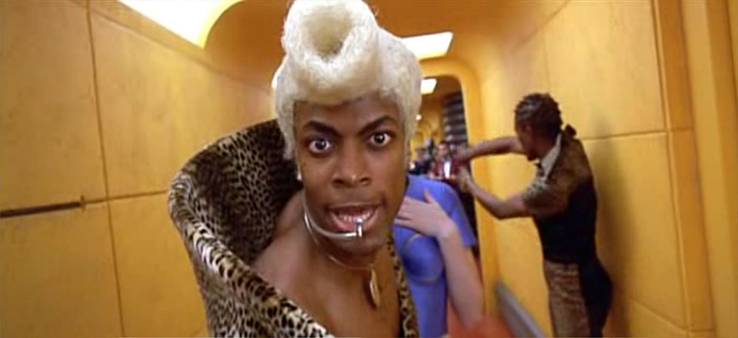 Did the Rush Hour franchise really need three movies? Probably not and we all felt it. The first couple were funny but doing three of them was just a little much, they weren't that good. The worst part is that there is a rumor that number four is coming out as well, it just doesn't have a date yet. We have to assume that Chris Tucker had to keep making these movies because he's had some financial difficulties. At one point, he had to face foreclosure on his $6 million home because he owed $4.4 million to the Sun Trust Bank. The IRS has a lien on Tucker of $11.5 million so that they can assure that they will be able to collect federal income taxes. Why aren't these celebrities paying their income taxes?
Featured Today
20 Celebs We Want To Become Superheroes In The Next Phase Of The MCU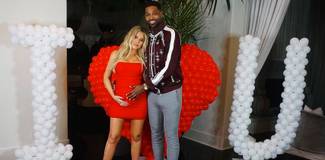 Khloe Kardashian Gives Birth To Baby Girl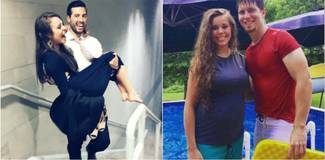 15 Photos Of Jinger Duggar Being The Ultimate Rebel Duggar

8 Mike Tyson Lost $400 Million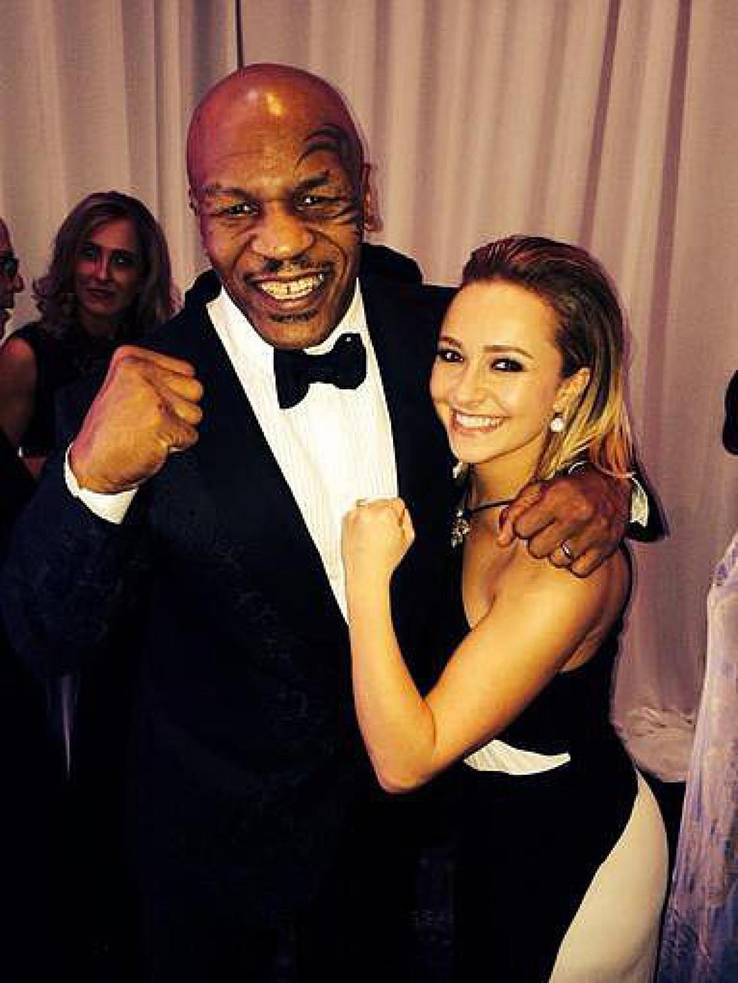 You might be asking yourself how someone goes through $400 million. It's the kind of money that could last for multiple generations even while living very comfortably. Mike Tyson earned all that wealth throughout his boxing career but managed to spend it all and had to file for bankruptcy in 2003. Not only did he have weird spending habits like going out and buying a tiger, but he also had a $9 million divorce settlement to pay and he owed the IRS $13.4 million. Not to mention the British tax authorities wanted $4 million. Still, he should have been able to pay all of that off and still have a fortune, but his spending got out of control. He's back in control of his finances these days and back on top.
7 Nicolas Cage Won't Stop Buying Pyramids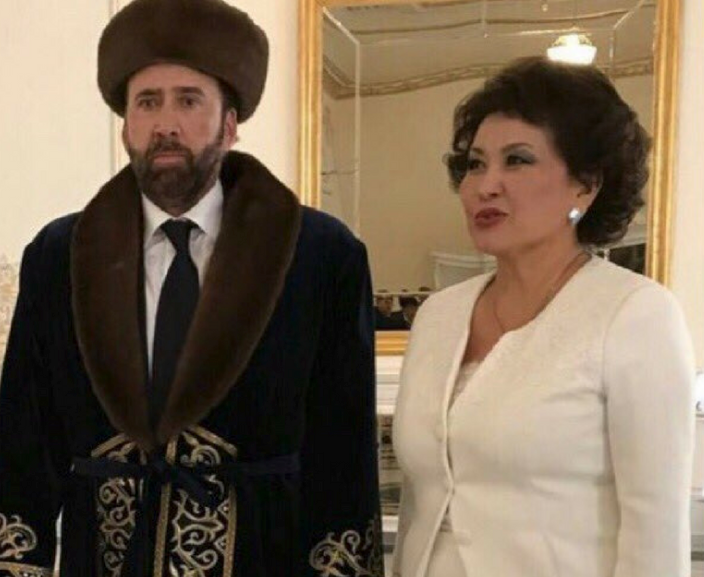 Nicolas Cage was a pretty big star at one point. He was popping out instant action hits with Face Off, Con-Air, Ghost Rider, and National Treasure. He was definitely rolling in the money but that eventually, all went away. These days, you are only likely to see him in B-rated movies and it's probably only because he's broke and is trying to keep it together. He's come pretty close to declaring bankruptcy over the years and it's because he can't stop himself from buying pyramids or dinosaur skulls. Someone made this photo of Cage with the First Lady of Kazakhstan into a meme because he was likely paid to be in presence at this event. It's funny to see but also very sad to know that he was once on top and is no longer there. That is the reality of Hollywood.
6 50 Cent Lost His Fortune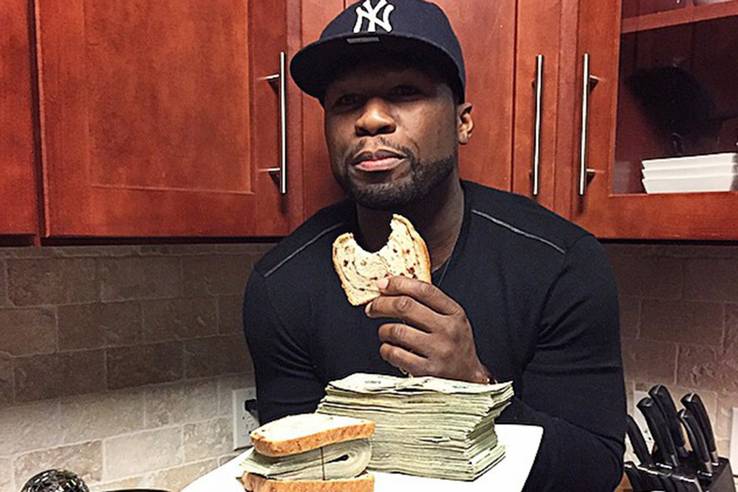 There was a time when 50 Cent was worth $155 million and yet, he was still another celebrity that got himself in financial trouble. He was one that filed for bankruptcy recently, as early as 2015. He got himself into a bit of trouble when he tried to embarrass ex-girlfriend Lastonia Leviston by posting their tape online. She ended up suing him for $5 million in damages and won. It was three days after that order that he decided to file for bankruptcy. He got himself in trouble for posting this photo because the judge wanted to know where all the money came from if he was broke. 50 Cent told him the photo was fake. Sure, it was. Last year he managed to pay more than $22 million of his debt and got discharged from bankruptcy.
5 Tia Carrere Got A Little Greedy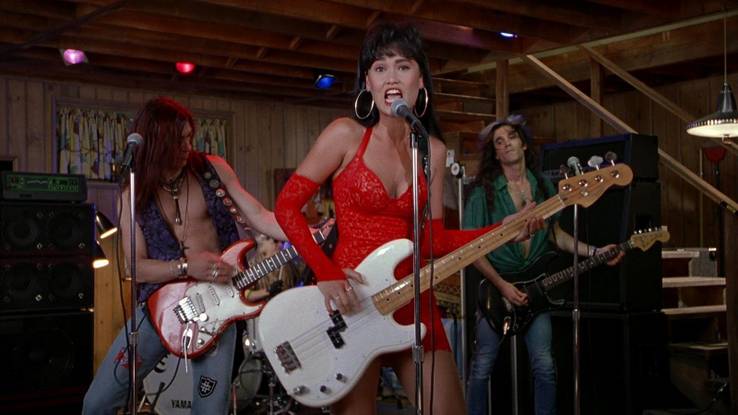 Tia Carrere was a soap opera star when she got the role in Wayne's World. All of a sudden people were taking notice of her and she was rising to the top fast. The offers started pouring in and Carrere was seeing stars and dollar signs. One of the offers was to be part of the A-Team which would have certainly allowed her career to take off. She wanted out of her contract with General Hospital so that she could pursue better roles. She filed a lawsuit for bankruptcy stating,
"General Hospital was no longer providing her with enough work to sustain her lifestyle."
It sounds like the girl was getting a little greedy. She lost the suit and her career went downhill with it. She is now part of the "whatever happened to" crew.
4 Lindsay Lohan Is Doing Less Than B-Rated Movies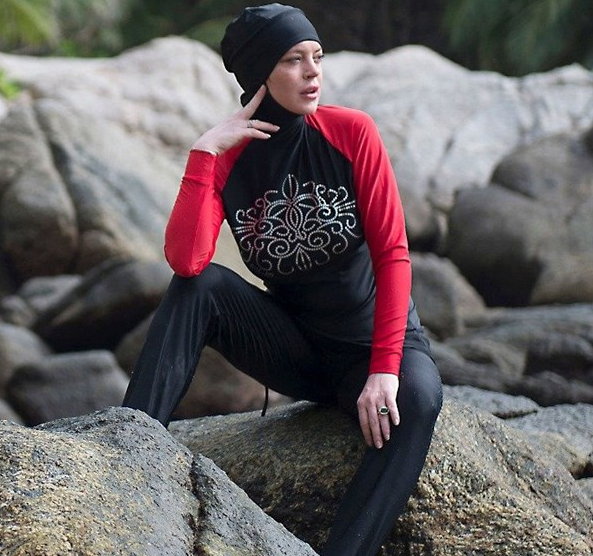 There was certainly a time when Lindsay Lohan was on top, but those days are long gone. It doesn't seem to matter how hard she works, she is unlikely to be one of the people to have a comeback story. She had a really bad attitude in Hollywood and that's probably why they aren't letting her in the club anymore. She has permanently moved to Dubai and has been working on entrepreneurial projects there. It's been rumored over the years that she's been broke and these days the only movies she is making are likely ones that we will never see. She has said that she misses her Hollywood life. "I miss it, but at the same time, I'm creating a bunch of different things on my own, so I want to focus on what I'm doing."
3 Willie Nelson Made An Album To Pay Off His Debt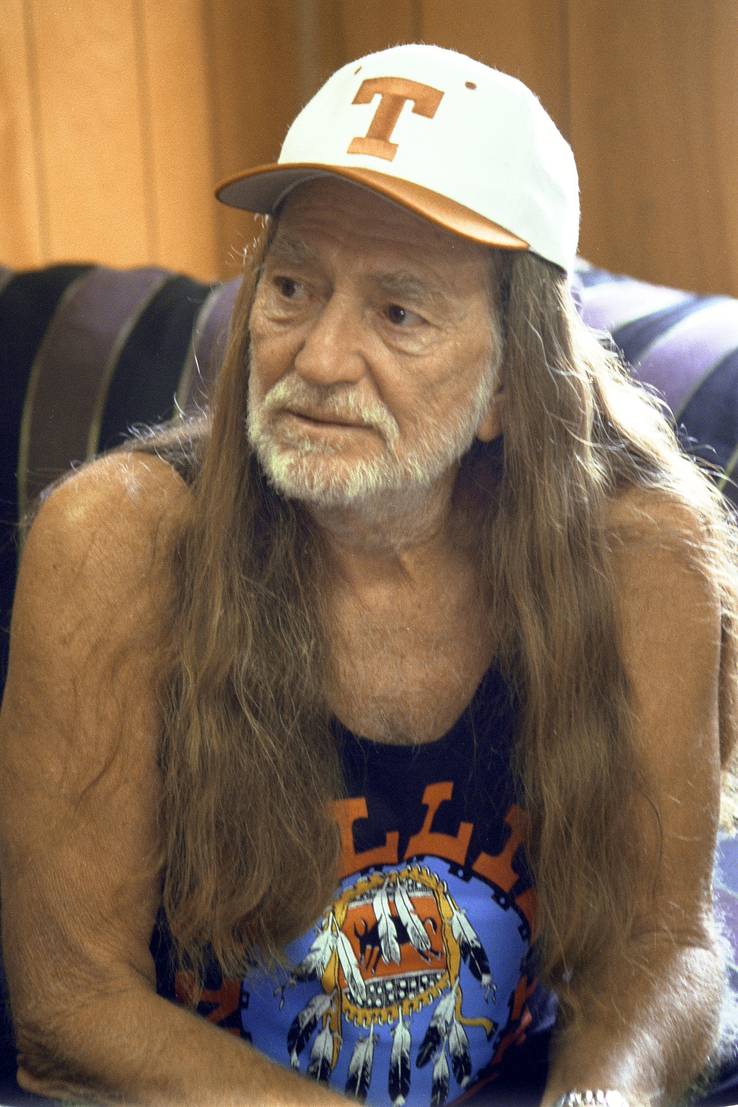 We know that Willie Nelson, despite his success, is a pretty chill guy and he's certainly not interested in the lifestyle of the rich and famous. He's also apparently not interested in paying his taxes either. In 1990, he had to file bankruptcy because he owed the IRS $16.7 million. He knew he was in a lot of debt, so he decided to put out an album to make some money.
The album was humorously titled, The IRS Tapes: Who'll Buy My Memories and all the proceeds were to go to paying off his debt.
At this point, the IRS had seized his real estate holdings in six states and his bank account. It only took him three years to pay off the debt which is pretty impressive considering the amount.
2 Toni Braxton Filed For Bankruptcy Twice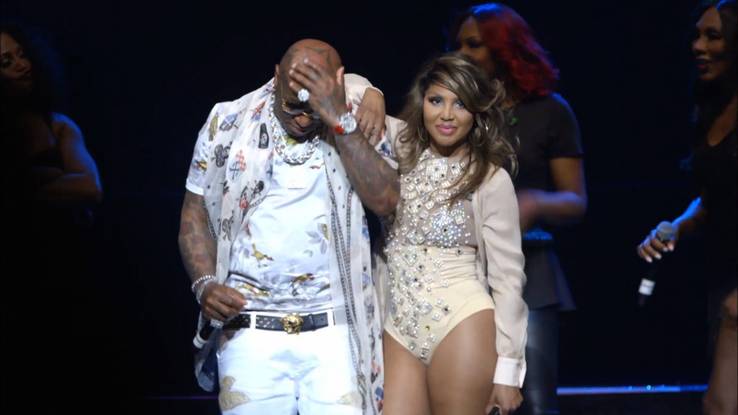 Toni Braxton has had a lot of money issues over the years and it caused her to file for bankruptcy not once, but twice. In 1998, her album Secrets was hugely successful, but that didn't stop her from getting into debt for $3.9 million. She had to start selling her possessions, even some of the awards she had received over the years. Things started to look up for the singer over the years, but that was until 2010 when she filed for Chapter 7 again because of a divorce, health problems regarding Lupus, and a child that had autism. It's rumored that she was in debt for more than $50 million. We're not sure why these celebrities are living beyond their means. How do you get in debt that much?
1 Courtney Love Tried To Spend Her Daughter's Trust Fund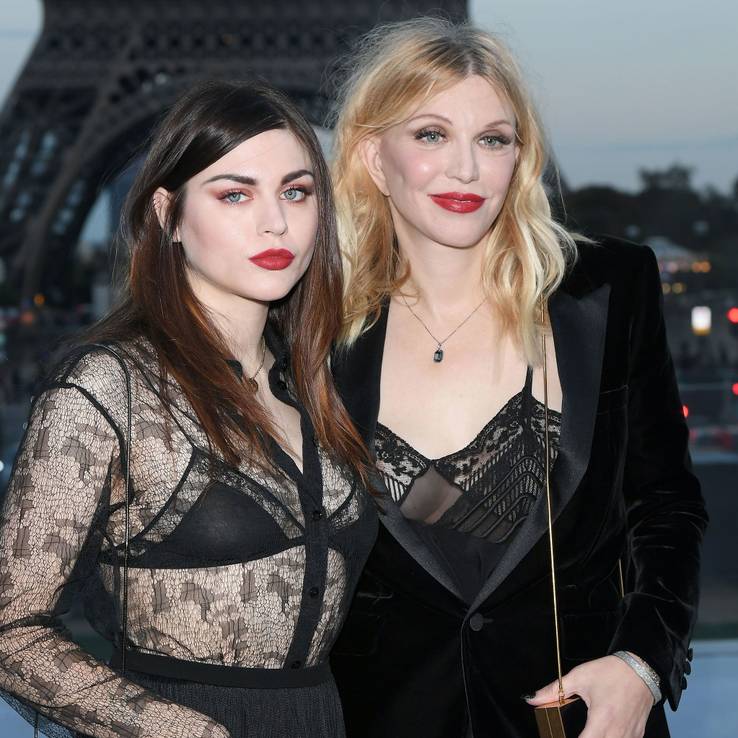 Some people get really desperate when they are broke and Courtney Love was no different. There were plenty of rumors going around in 2009 that were stating that Courtney Love was pretty close to being broke. She was in debt with credit cards and American Express ended up suing her because she stopped paying her bills and she owed them $350,000. She went so far as to try to dip into Frances Bean's Trust Fund and had to be barred from doing so. She was also involved in another lawsuit with designer Dawn Simorangkir for breach of contract, invasion of privacy, libel and emotional distress. She's certainly been in a lot of trouble over the years because of money and we're not even sure if she's touring any longer.
References: businessinsider.com, standard.co.uk
Source: Read Full Article