15 Celebs Who Tried To Take Down The Kardashians (But Didn't Succeed)
Most people have heard of this family in one form or another. Whether it be on Instagram, tabloids, or just random news, the Kardashians are one of the most powerful families in Hollywood, so it's no surprise that they've stepped on a few toes to get to the top. However, as hard as fellow celebs may try to bring the reality TV family down a notch or two, no one has been able to challenge their growing empire. If anything, the drama only adds to the Kardashian's appeal and helps them stay relevant for even longer. It's probably a given why people try to bring other celebs down. You probably guessed it – jealousy. But still, that's no excuse to try and interfere with another family's lifestyle. And when someone interferes with their life, it almost gives them exactly what they want, which is more attention.
These fifteen celebrities all tried to take a hit at the Kardashians at one point or another. From scorned ex-lovers, ignored family members, and fellow celebrities who are tired of the famous family for getting attention over their looks, there are a lot of people who definitely don't want to keep up with the Kardashians. However, the Kardashians put all of these enemies in their place in one way or another, so we'd think twice before crossing the Kardashians. Take a scroll through the list of celebs who tried getting in the way of Kardashians, but most likely didn't succeed.
15 Damon Thomas, Kim's First Husband
You may not know this, but Kim Kardashian has been married a total of three times. Her first marriage happened when she was only 19. The star married R&B producer Damon Thomas, one half of the production duo The Underdogs, in a shotgun elopement. The couple were married for three years before Kim filed for divorce, citing physical and emotional abuse as the reason. They were legally divorced in 2004, and Kim had already started dating Ray J at that point.
However, Damon hasn't kept quiet on his marriage to the high-profile celeb since then, even though it's almost two decades in the past. In 2013, court documents from their divorce were leaked to the public, which said that Damon had been abusive. The music producer then gave a candid interview to In Touch in order to give his side of the story. But he mostly used the opportunity to bash Kim, who he claims is fame-hungry, among other things.
"She can't write or sing or dance, so she does harmful things in order to validate herself in the media," Damon said. "That's someone who is fame hungry to me. It's just not cool at all." Kim has tried to remain classy when asked about her first hubby, but fans can all agree we're glad this was one guy she dumped.
14 Ellen Pierson, The Step-Mother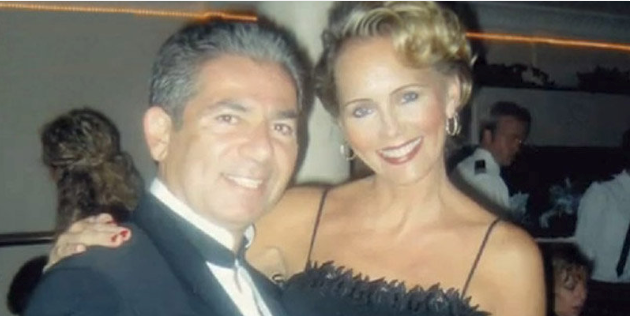 A lot of children have a hard time when their parent remarries to someone else. But the Kardashian kids took it extremely hard when their father, Robert Kardashian, married Ellen Pierson. The circumstances surround it all definitely have something to do with it. Ellen and Rob rushed to get married in July 2003 as he was fighting cancer at the time. The famous lawyer died only two months after their shotgun wedding. But the drama came afterwards.
The Kardashian kids accused their new stepmother of only marrying their father in order to secure his fortune, and clearly they still feel the same way. Ellen released a tell-all book in 2013, which struck a nerve with the Kardashians. In the autobiography, Ellen says she wasn't after Rob's money and married him because she loved him. "You married him on his deathbed while he was not even aware of his surroundings," Khloe tweeted after it was released. She also called Ellen an "evil stepmother" and said the family will "never forget." Unsurprisingly, her siblings also have not had nice things to say about Ellen in the media. It appears that since all of the siblings don't have nice things to say about her, it kind of proves that her intentions on the marriage may just not have been the most just.
13 Kris Humphries, Kim's Second Husband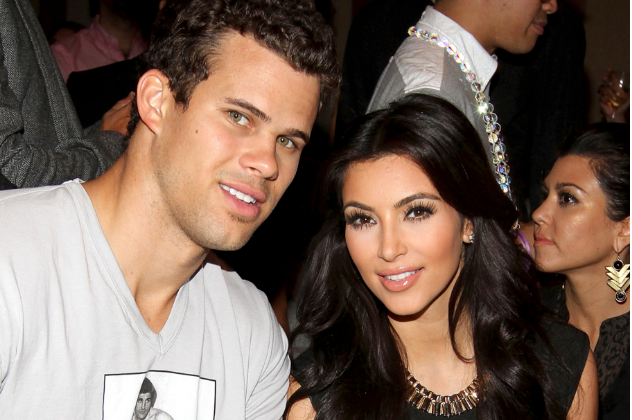 After everyone saw Kris Humphries and Kim Kardashian together, they thought that they would last the test of time. The couple celebrated their marriage with a lavish, televised wedding in which the reality star donned three different dresses. But their fairy tale came to a crashing halt when they filed for divorced only 72 days later. Now 72 days isn't a lot of time. That is about 20 days shy of 3 months and seeing how much weddings costs, it appears that it's safe to say that they wasted their money on that wedding.
Kim has tried to remain respectful when speaking about their short-lived marriage, saying she knew it wasn't going to work out before they even tied the knot. But Kris has been a lot more vocal about Kim to the media, and not all he's said has been pretty. Kris tried to drag his divorce with Kim out for the longest time. Though they were only together for a few months, their marriage lasted two years in total because of the legal drama. Kim was already pregnant with Kanye's baby when their divorce was finalized.
Eventually, however, Kim successfully divorced Kris and didn't have to give him the million-dollar payout he wanted. He's still had nasty thing to say about his ex since then, but fans wish he'd just move on with his life, like Kim did.
12 Sofia Richie, Who Is Dating Scott Disick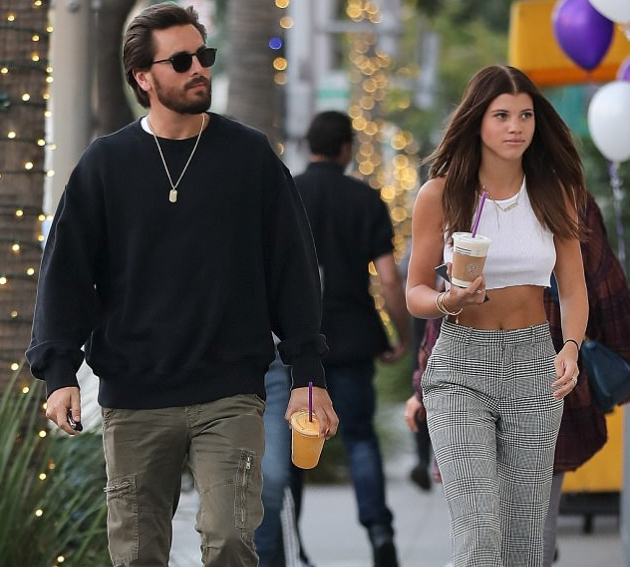 Some would say that Sofia Richie has burned all her bridges when it comes to her relationship with the Kardashians. As the daughter of Lionel Richie and younger sister of Nicole Richie, the starlet has grown up in the same social circle as the Kardashians. She used to be close with Kendall and Kylie while they were growing up, while Kim used to be friends with Nicole and her BFF Paris Hilton.
But now the Kardashians want nothing to do with Sofia since she began dating Scott Disick. Clearly Scott has a thing for teenage girls, since Sofia is 19 while he's 34. Kourtney reportedly felt disgusted when the pair went public with their relationship, given Sofia's young age and that she's been a family friend for years.
Sources say that the Kardashians will want nothing to do with the budding model once she and Scott break-up up (which, given his dating history, is a pretty for-sure thing). It appears that relationships, especially Hollywood ones, are short lived for the main fact that they are so publicized. How do you be yourself around someone when every move you make can possibly be scrutinized? Sometimes it seems that the most successful ones are the ones that stay out of the spotlight.
11 Caitlyn Jenner And Her Tell-All Book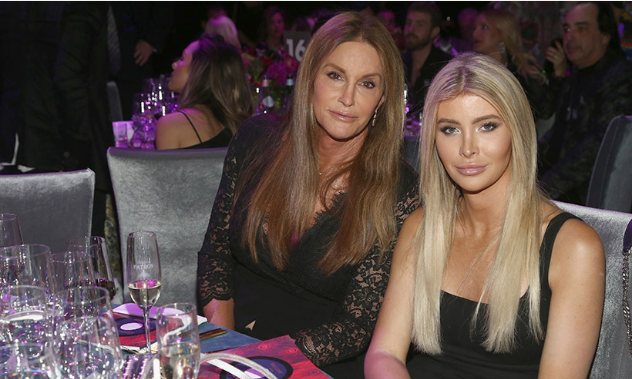 Caitlyn Jenner was a huge part of the Kardashian Empire for many years. After all, she was married to Kris Jenner and is the father of Kylie and Kendall Jenner. Even after she and Kris divorced and she began her transition from a man to a woman, the Kardashian Klan seemed supportive of Caitlyn. That is until she released her tell-all book.
The former Olympian made a lot of startling accusations in the book, including saying Kris knew that she wanted to transition during their marriage. Caitlyn definitely didn't paint her ex wife in the best light in the book. As one would expect, the entire Kardashian family didn't take well to Caitlyn's attack on Kris, and they're reportedly not on speaking terms with her now following the drama.
"I went overboard to be nice, to be friendly, to be open, but also tell my story and my side of the story," Caitlyn said this past September. "Since the book came out, I've never talked to Kris again. Kim, I haven't talked to in six, nine months, whatever it is." Clearly Cait should have thought twice before crossing the Kardashians, because it seems that anyone who does, it somehow backfires the opposite way. But there are two sides to every story, after all.
10 Karen Houghton, Kris Jenner's Sister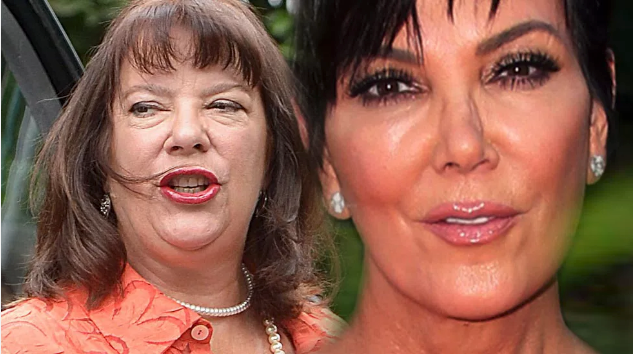 There are things that not everyone knows about Kris Jenner. Some may not know Kris Jenner has a sister. Well, you probably didn't since the matriarch likes to keep that fact very much hidden from the public. After years of troublesome behavior, sources say that Kris and her family cut off all ties with her younger sister Karen Houghton, so as not to affect their famous images.
Karen reportedly has had a years-long struggle with substance abuse and is also known for dating interesting characters. Since Kris is obsessed with controlling her family's picture-perfect image, she didn't think her sister's bad history would blow over well with the media, which is why she keeps her a secret.
"While Karen is a totally down-to-earth sweetheart, she certainly doesn't come close to meeting the glam standards that Kris likes to publicly project for her family," a source once explained. "That's also more than likely why you never see Karen on any of the family TV shows." They added, "Karen means well, but bringing violent cons into their family circle has made her a bit of a black sheep – especially to Kris." You have to keep your standards up if you want to be acknowledged by the Kardashians!
9 Blac Chyna, Rob Kardashian's Baby Mama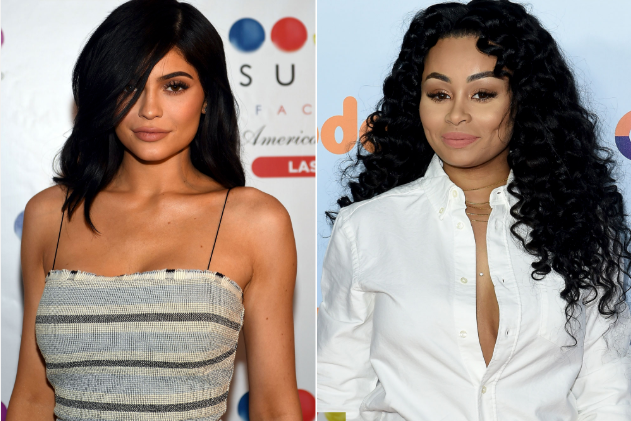 Blac Chyna definitely tried getting in the way and has had a very long history with the Kardashians, but so far she hasn't been able to dethrone them. Her beef with the famous family began when Kylie Jenner began dating Tyga, the father of Chyna's son, King Cairo. Rumour has it that Tyga left Chyna so he could begin dating the then-underage Kylie, which obviously didn't sit well with his  baby mama.
To get revenge, Chyna began dating Kylie's older half brother Rob, which the Kardashians felt weird about right away. In a whirlwind romance, Rob and Chyna had daughter Dream and got engaged in less than a year. But things between them began falling apart after their daughter's birth. Their drama climaxed when Rob went on a social media rampage against Chyna and released her pictures online.
In retaliation, Chyna has since gotten a restraining order and filed a domestic abuse lawsuit against Rob. She's also currently suing the entire Kardashian Klan for allegedly getting her reality show axed after the first season. However, as much as Chyna is trying to take the Kardashians down a notch, the family seemingly hasn't been impacted by her. They've distanced themselves from her in the media and have hired a great team of defense attorneys. Chyna definitely hasn't gotten the revenge she hoped for.
Featured Today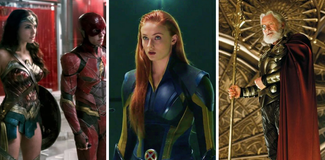 15 DC Characters (And 5 Marvel Characters) Who Could Singlehandedly Take Down Thanos

20 Grey's Anatomy Actors Shonda Rhimes Dropped: Where Are They Now?

10 Actors Who Made It Big With One Role (And 10 Who Couldn't Recover)

8 Bella Thorne and how she dated Scott Disick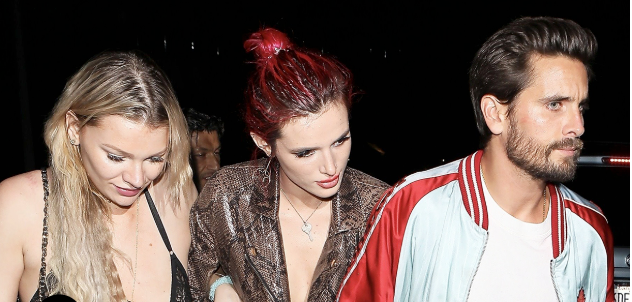 Bella Thorne stirred up a ton of drama this past summer when she began having a certain type of relationship with Scott Disick, the father of Kourtney Kardashian's three children. Sources said the Kardashian Klan was disgusted the reality star was carrying on with a girl 15-years younger than him, and they were convinced that Bella was only using him to increase her popularity.
At the time, a source said that Bella was actually ratting on Scott to Kourtney, in hopes that the Kardashians would help up her star power. "She tells Kourtney all the things Scott is doing, and in return, the Kardashians have promised to help boost Bella's career," the source said. But they warned, "That family looks out for itself and no one else. Bella's always been obsessed with the Kardashians and thinks they'll take her under their wing. But the minute Scott drops her, they will too."
But that looks like what has happened! Since Scott ditched her, the Kardashians seemingly have as well. Instead of helping her fame, her brief fling with Scott only added fuel to her wild girl image and made her hated by the Kardashian fans. This is proof that you should never try to start something with a Kardashian baby daddy!
7 Ray J And His Connection To Kim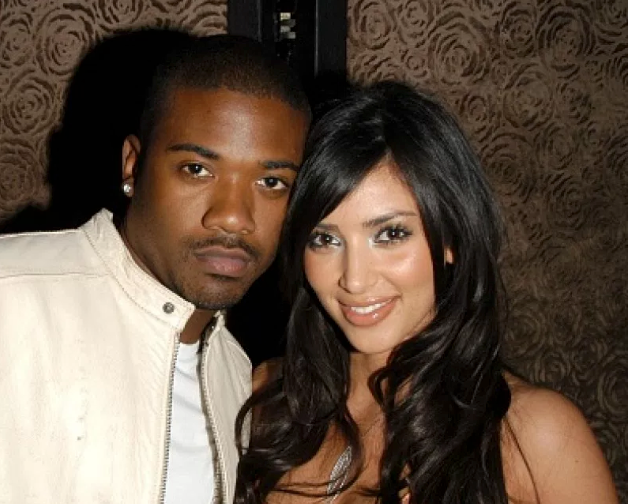 While there was a time when Ray J was better known than the Kardashians, a lot has changed since then. But it sounds like the rapper still has some harsh feelings about what went down between him and Kim before she was famous.
Fans recognize Ray from the as the rapper that in a way, catapulted Kim's fame and stardom. The two dated from 2003-2006, right before she got famous. Instead of taking the high road, the star has continued to bash his ex in the media following their break-up and her family's increasing fame. It was just earlier this year that Ray insisted Kim cheated on him when they were together. "She was a player," he said on Celebrity Big Brother. "We were both cheaters."
Unfortunately, the public hasn't been quick to sympathize with Ray J. Fans have accused him of just being fame-hungry, and bashing the Kardashians only to be relevant in the media for a second. Kim has said that Ray is just a blimp in her past, and refuses to talk about him (and most of her exes) now that she's settled down with Kanye West. It appears that he is still holding onto some harsh feelings, seeing that she has long moved on since the days of Ray.
6 Chloe Grace Moretz Does Not Like Kim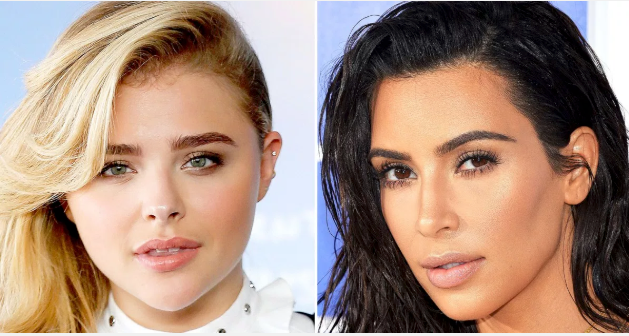 We all have to admit that there's no denying that the Kardashians love to show off their bodies, but not everyone is a fan of it. And one of those people that may not be considered a fan is actress Chloe Grace Moretz. The star was shut down by the Kardashian Klan after she criticized Kim for posing rather ungracefully. "@KimKardashian I truly hope you realize how important setting goals are for young women, teaching them we have so much more to offer than just our bodies," Chloe tweeted at Kim after seeing one of her selfies.
However, fans reacted to Chloe by saying she was kind of shaming Kim. Kim herself decided to respond by tweeting this burn: "Let's all welcome @ChloeGMoretz to twitter, since no one knows who she is. Your nylon cover is cute boo," she wrote. Chloe clapped back by sending some more tweets Kim's way, which prompted Khloe to post a photo of the actress having a slip up while in a bathing suit, though it turned out to not be her. Some fans responded taking Chloe's side, and saying the Kardashian sister was being very rude to her, just as she'd originally done to Kim.
5 Paris Hilton Used To Employ Kim Kardashian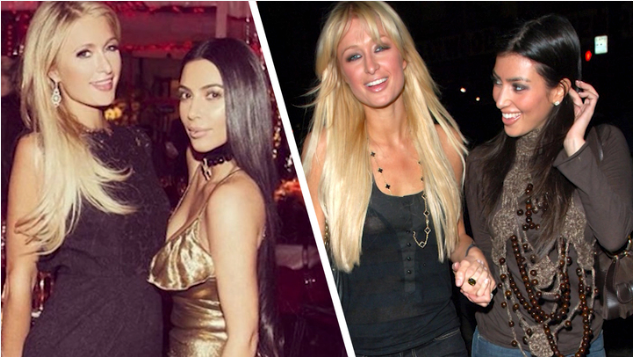 Paris Hilton used to be one of the most popular celebs out there, and there once was a time that Paris Hilton was also the reigning queen of reality television, not the Kardashians. And, during this time, it just so happens that Kim was Paris' close friend and seemingly lived in her shadows. In the early 2000s, Kim was often photographed partying with the blonde socialite, though no one knew who she was at the time. She was once even featured on The Simple Life, when Paris ordered Kim to clean and organize her closet, and Kim happily obliged.
But since the Kardashians became a household name, they've tried to distance themselves from Paris Hilton, whose star power has been fading for a very long time. But Paris has tried to remind the public who really made Kim famous. Paris once uploaded an Instagram meme that said she made Kim famous, making it clear she takes responsibility for the Kardashian's vast fame. However, Kim has tried her best to avoid the subject of Paris in the media. It is not clear why Paris and Kim aren't as close as they once were, but it also appears like some sort of a rivalry for popularity.
4 Lamar Odom Was Married To Khloe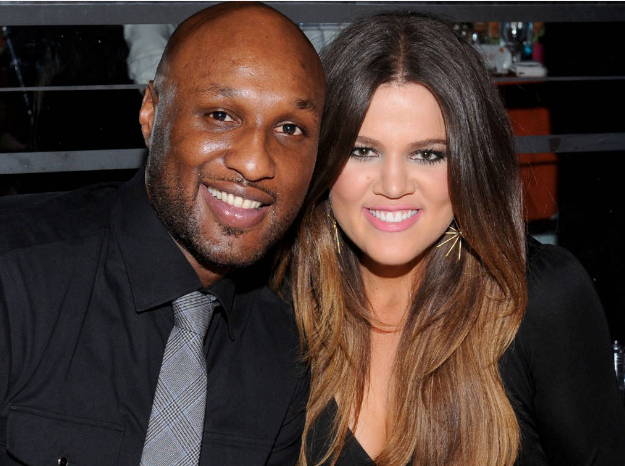 Lamar Odom used to be a key figure on Keeping Up With The Kardashians back when he was married to Khloe K. The pair were married from 2009-2016, though they split up several years before their divorce was finalized. However, since their relationship fell apart, Lamar has tried to make it seem like the Kardashians are the ones to blame. But no one's buying it.
While they were together, there were rumors about Lamar being unfaithful to Khloe and of some substance abuse. These fears were confirmed when the NBA star overdosed in a Nevada brothel. Though they were already estranged at the time, Khloe rushed to his side and nursed him back to health before going through with their divorce. Despite everything, Lamar has seemingly blamed the Kardashian Klan for his problems, and so has his family.
"They don't give a care about my son. It's more about the damage they do to the Kardashian brand. They brought him down. He'd be better off without them. Let him go, get his life together," Lamar's dad Joe previously said about his drama with the Kardashians. Lamar's daughter has also said similar things to the media. However, many fans still think that Khloe was the one who got hurt the most during their troubled marriage.
3 Robert Houghton, Kris Jenner's Father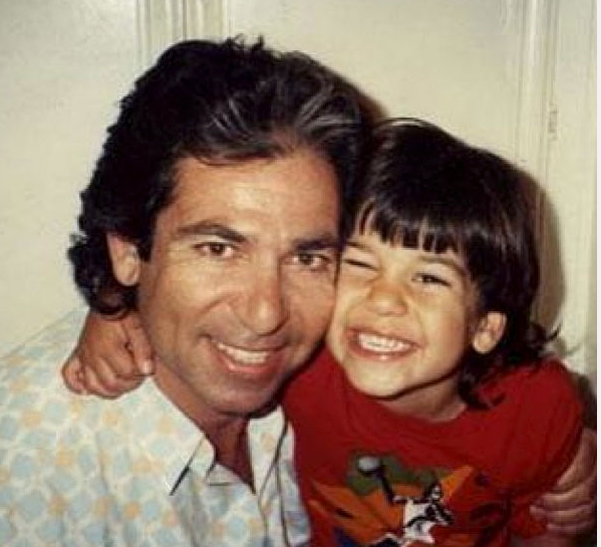 A new report in Star magazine reveals the tragic secret behind Kris's fame and fortune. Her father, Robert "Bob" Houghton, was an abusive alcoholic whose drinking binges torpedoed his own entrepreneurial ambitions. Did Kris inherit his alcoholism too? Her drinking has raised eyebrows in recent months, with multiple reports about embarrassing events that happened when she was under the influence. Kris has admitted to partying at a young age, dating a man 12 years older than her when she was just 18. In the latest issue of Star magazine, Leslie Johnson Leech, Bob's former girlfriend, says that "Bob had a lot of charm and was a great salesperson who could sell just about anything to anybody!" And Leslie says she could have been searching for the father figure that was absent in her own life.
Not a lot is known about the Kardashians before they became famous, including who Kris Jenner was before she began using the famous surname. It turns out that she had a pretty rough childhood, which explains why she never wants to talk about it. It turns out that Kris also desperately tried to get away from him at times.
2 Bette Midler and Pink Are Not Fans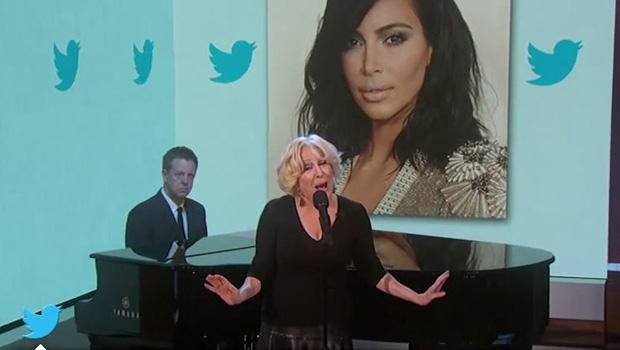 Most people have an opinion on the Kardashians, even celebrities. But we bet Pink wished she wouldn't have said anything after she put down Kim K, and her legion of loyal fans came racing to her defense. Pink got herself in hot water back last fall after Kim posted another interesting selfie, which caused quite the stir on social media. Singer Bette Midler first tweeted, "Kim Kardashian tweeted a selfie today. If Kim wants us to see a part of her we've never seen, she's gonna have to swallow the camera." Kim quickly fired back, writing, "Hey @BetteMidler I know it's past your bedtime but if you're still up and reading this send [pictures] #justkidding."
Pink then decided to get in on the drama, and she released a long message to her fans telling them to use their brains rather than bodies to make it in the world. "Shout out to all of the women, across the world, using their brains, their strength, their work ethic, their talent, their 'magic' that they were born with, that only they possess," she wrote. "It may not ever bring you as much 'attention' or bank notes as using your body, but women like you don't need that kind of 'attention.'" Kardashian fans were quick to clap back accusing Pink of shaming, and telling her to leave Kim alone. It definitely appears there are a lot of back and forth twitter skirmishes with the Kardashians.
1 Taylor Swift's Long-Lasting Beef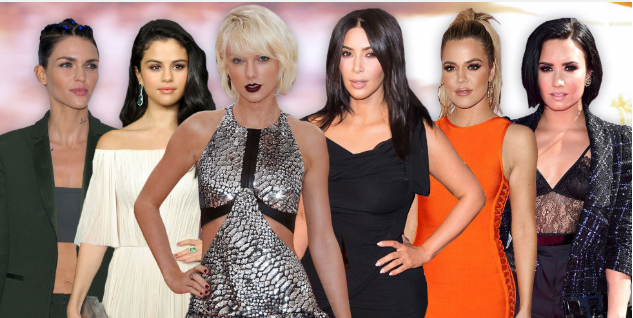 It definitely may raise the question that there was never a time that Taylor Swift was on good terms with the Kardashians. Her drama with the famous family began almost a decade ago when Kanye interrupted her acceptance speech at the VMAs to announce Beyoncé should have won. Since then, the two stars have been throwing jabs at one another in the media and their music. But things climaxed when Kanye released his hit "Famous", in which he sings that Taylor and him might sleep together and that he made her famous.
Taylor was quick to announce that she felt offended by the song and believed it was anti-feminist. However, Kanye clapped back by saying that Taylor had approved the song before it dropped, which the country singer continued to deny. However, Kim ended up shutting her down by releasing video footage of the call between Taylor and Kanye, where Taylor gives Kanye her permission to release the hit. This move completely shattered Taylor's victim act, and now many fans have changed their opinion on her. Something like this shows that there is no point in interfering in other people's lives. There is too many followers and people looking up to these celebs that anything anyone says, will ever even matter.
References: eonline.com, dailymail.co.uk, mirror.co.uk, radaronline.com, brides.com, thesun.co.uk, fandaily.info, youtube.com, tmz.com
Source: Read Full Article