15 Former Child Stars Who Still Think They're Famous In Hollywood
Being a celebrity isn't always what it's cracked up to be. Think of a normal job — once the employer gives a person the job, it's theirs for the foreseeable future. Celebrities, on the other hand, often have to battle their way into every job they get. And there's always the too much, too fast element going on, which often brings a lifestyle of partying to kids who are really too young to know what that is.
Hollywood has snugged out some bright flames in many young stars. Things look good for them at first, they're highly talented and everyone thinks they'll go a long way into the future with their careers, but somewhere along the way, they fall off the charts and their 15 minutes of fame expire faster than they would like.
The problem with child stars like these is that once they taste the fame and fortune Hollywood can bring to their lives, they often don't want to give it up. They were famous once and they liked it so they are going to pretend that they are still famous until they are again. It might be best to move on to another career path or have a nice, quiet life with the millions they made in the past. But some child stars don't know when to give in and give it up. They might think they're still famous and in some ways, they are—but only for their past ventures and perhaps a few current antics that keep them clawing to get back in the game.
15 Dustin Diamond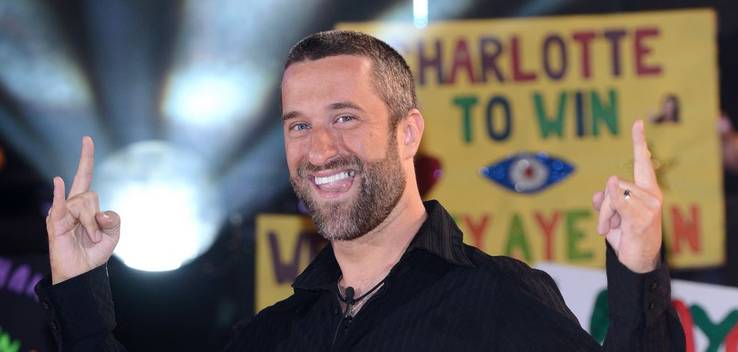 Everyone was rooting for Screech on the classic teen comedy/drama, Saved by the Bell. Would he ever win his beloved Lisa over to his side? Would he ever be as cool as Zack and Slater? Not likely! But since his time in the halls, he has done very little other than make an intimate take, which he admitted was overblown on a taping with for the Oprah show. There was also a story about him being in a bar fight, but that story was also blown way out of proportion. He did, however, decide to branch out of the acting arena and write a book, called Behind the Bell, which describes his former cast mates in less than stellar terms. His co-star, Mario Lopez accused him of making the whole thing up. With his bad boy image, he still wants to continue acting, but it's not looking good for him in any way.
14 Corey Feldman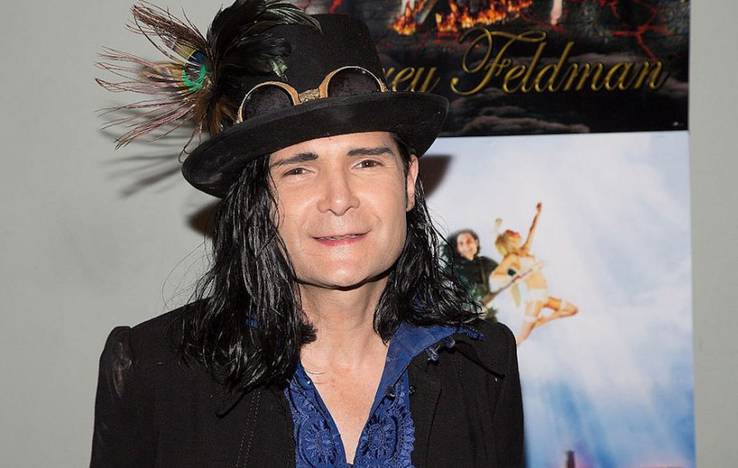 Corey Feldman's fame dried up a long time ago, and yet, he still refuses to leave the spotlight behind. The star of The Goonies fit in well with coming of age movies in that era, but ever since then, he's tried to reinvent himself on reality TV with little luck. He alienated plenty of viewers and fans with erratic behavior on The Surreal Life in 2003 and then on The Two Coreys in 2007. He doesn't seem to mind, however, because he's transformed himself into a Michael Jackson-like appearance and has gone on to create a career as a musician and author. However, his performances on the Today show have been mocked. That doesn't mean he's going anywhere, even if he should. His career has stalled, but he's still giving it the old college try in everything he does, no matter what anyone says about the direction he takes in Hollywood.
13 Nick Cannon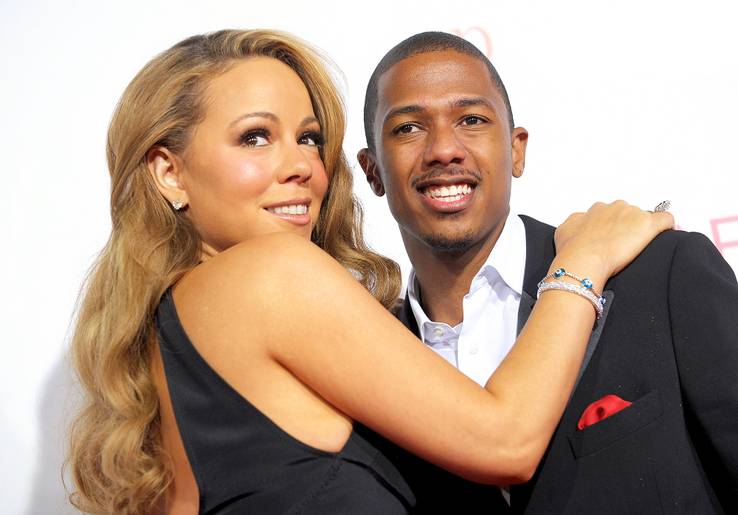 Nick Cannon has become more famous as he has aged, but he's still not really all that famous, even if he thinks that is the case. He is most well-known for two things. First, being married to Mariah Carey and having children with her. They seem to be friendly even after their split. And second, for being the host of America's Got Talent for a few years. However, Cannon walked away from that gig of a lifetime because of a vague controversy, as reported by Hollywood Reporter. Since then, he's persona non grata and can't find much to do in the Hollywood world. Maybe he thought he was more famous than he was, but the show let him leave with ease. As a child, he was most well-known for movie roles like that in Drum Line, but he's not likely going to be remembered for much now that he's out of sight.
12 Aaron Carter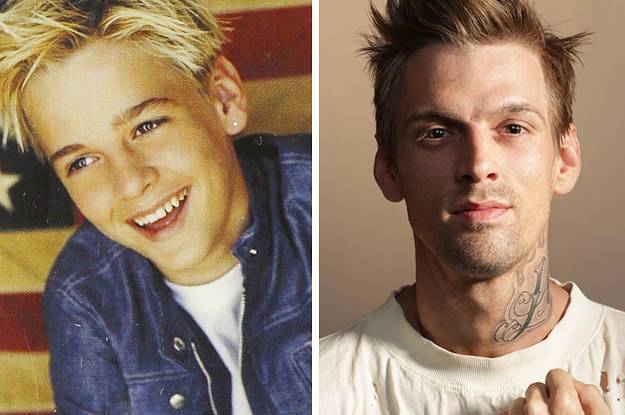 There was no one more adorable than Aaron Carter when he came onto the scene at age nine, opening for his brother's group, The Backstreet Boys. His biggest hit song at the time was "I Want Candy," and who doesn't like a kid singing about candy? As his fans grew—so did he— his musical tastes evolved and he didn't release much for 14 years. Fans probably thought he moved on with his life, but he recently came out with a five-song EP, which, according to Fox News, reveals personal struggles he's gone through in his life. In the meantime, his personal life really has been a mess with DUI and possession busts that landed him in rehab. He's also wrestled with an eating disorder. While he's trying to forge a comeback, things seem to be stalling out for him as he realizes that he's been gone so long even his fans have forgotten.
11 Danny Bonaduce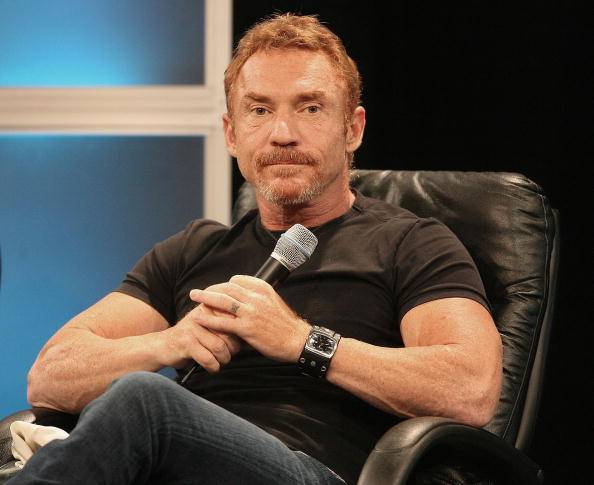 Danny Bonaduce admits that his career went downhill fast after he starred on The Partridge Family. He said, in his own autobiography, that he only worked 20 weeks between 1974 and 1988. But eventually, he got into radio and then fell into reality TV on Breaking Bonaduce, which showcased his addiction issues and divorce— not his finest hour. Even after all that, he's only been able to hold onto marginal amounts of fame as an AM drive time DJ in Seattle. His name has also come up in the news, according to The Hollywood Reporter, in connection with his old co-star, David Cassidy, as Bonaduce said Cassidy was disappointed with his life. He's holding onto his fame as hard as he can, but after all these decades, it's likely better to just give in and enjoy what's left of life. He was a child star and that didn't translate well in adult years.
10 Katherine Heigl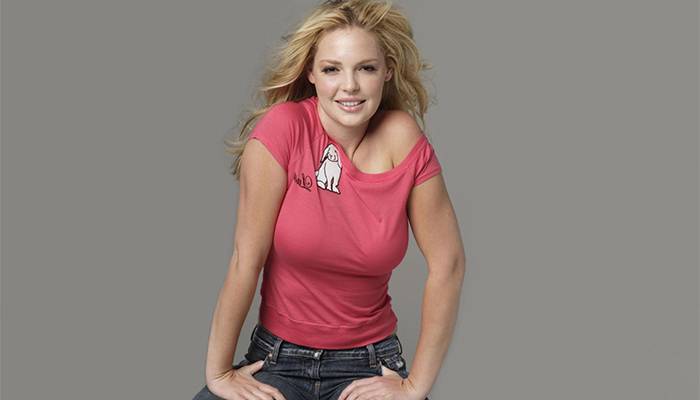 Though you probably remember Katherine Heigl from her role in Grey's Anatomy, she actually started out as a child star at the age of 14. That all took place years before she was in Knocked Up and took on several other movie roles after her stint at the hospital on Grey's Anatomy. However, her off-camera behavior earned her a less than stellar reputation for being hard to work with. And The Hollywood Reporter stated that she and Shonda Rhimes, the show's creator, had some infamous conversations that were none too pleasant. Heigl has been defensive about the run-ins, but her movies have steadily gone downhill, as her star power trickles away. While she has plenty of money to last her, she's most recently been seen in a Cat's Pride litter commercial, which has reached over 100,000 views online. Not exactly viral or Hollywood-esque in any manner.
9 Angus T. Jones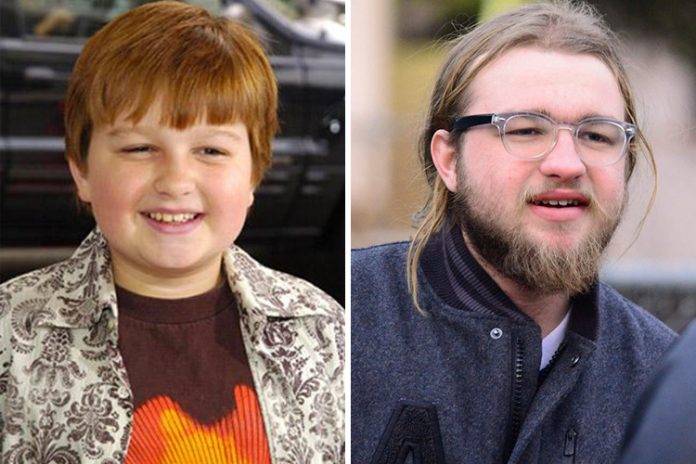 Angus T. Jones is best-known for his role as Charlie Sheen's nephew on Two and a Half Men, but he's also well-known for the moral crisis he had regarding the show. According to reports from The Huffington Post, Jones was in a video that stated he was on the show but didn't want to be. He begged people to stop watching it and filling their heads with filth. Even though he took a break from the show, he went back for a cameo on the finale, which he said showed him how much he enjoyed acting. Now that he's finished college, he has very few acting credits and that could possibly be because directors are afraid he will bad mouth their shows later on. He's been in a web series, but that doesn't exactly scream success in the Hollywood circles. He wants back in, but it may be a bit too late.
Featured Today
20 Celebs We Want To Become Superheroes In The Next Phase Of The MCU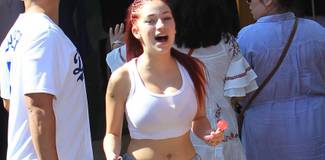 Cash Me Outside Girl Brawls With 9 Year Old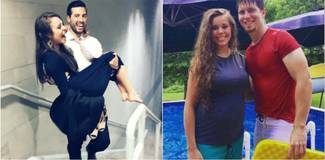 15 Photos Of Jinger Duggar Being The Ultimate Rebel Duggar

8 Kirk Cameron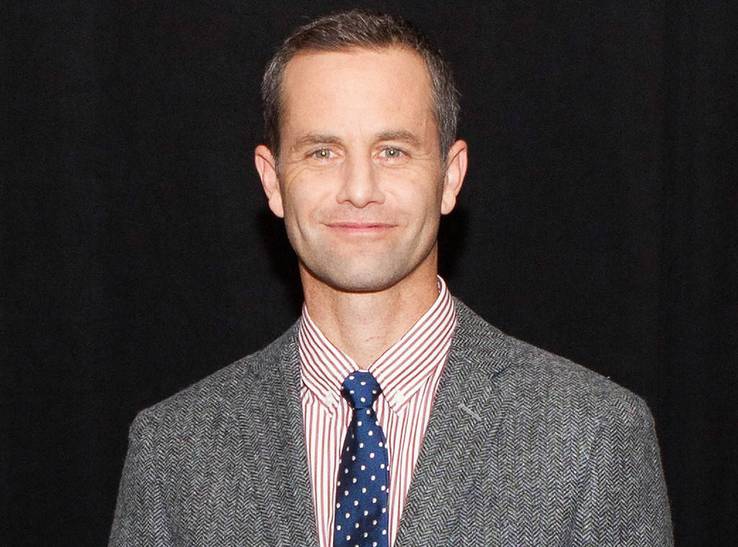 Like Angus T. Jones, Kirk Cameron had a crisis in morality as the cool, Mike Seaver, on Growing Pains in the '80s. There was no one cooler than the character he played, but after a religious awakening, he started to object to racy content that the show wrote for his character. That caused problems for production. For example, in Christian Today, he said that he demanded one scene be rewritten when he was shirtless in a bed next to a woman. After he left the show, he began acting and running only faith-based projects. While strong faith is admirable, Cameron has spoken out in politically incorrect manners and he doesn't seem to care less about it. He has his own company, but with only short films to his credit, he's not getting the screen time he used to get and he certainly doesn't have the clout he once had on a popular TV show.
7 Lindsay Lohan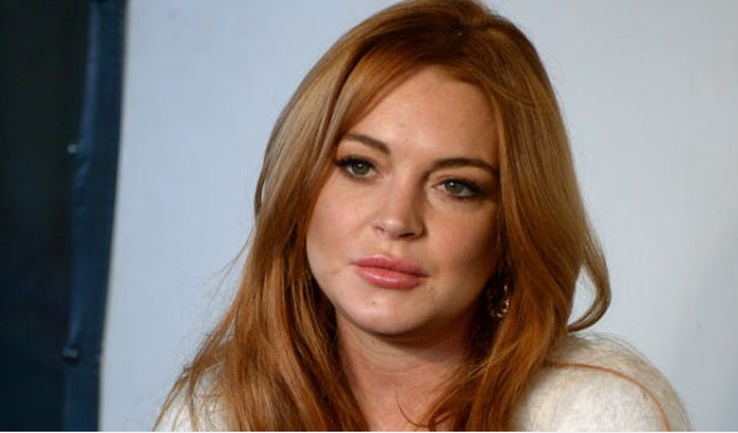 Lindsay Lohan came out running as a child star with adorable film after adorable film. She did well in the box office, but somewhere, things went wrong. She's been in the news for her hard partying and none of her press has been pretty. She's even produced a few films and teased career comebacks, but nothing comes of those teases. Many of the films she's supposed to be a part of never get made. Even though Americans don't see much of her today, she's campaigned for a Mean Girls sequel and she wants the lead role in a live-action reboot of The Little Mermaid, even though she's in her 30's now. Her friends have told People magazine that she's like Paris Hilton in Dubai and that's great for her, but that doesn't translate over into fame in Hollywood. With all of her bad press, she's not likely to succeed with a comeback.
6 Tara Reid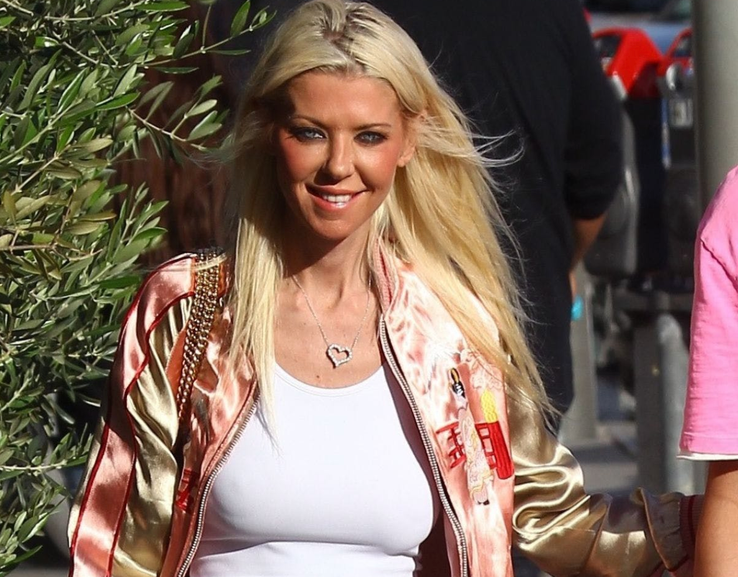 Remembering Tara Reid from American Pie is simple, but she actually started appearing on TV in 1982 at a very young age. Since her fame rose, however, she has taken on a series of questionable projects and her career trajectory stalled out. She has had some strange success with the sci-fi thrillers like Sharknado and the endless sequels, but even that doesn't get her back into Hollywood circles. She told The Daily Mail that even she doesn't know where her career went and what happened to it. It could be partly her diva reputation and partly the many photographs of her stumbling around drunk, coming out of clubs. She's also been on Marriage Boot Camp, though, it would be best for her to fly under the radar awhile where the media is concerned. We'll have to wait and see how many Sharknado films will come out. After that, she may be done completely.
5 Zachery Ty Bryan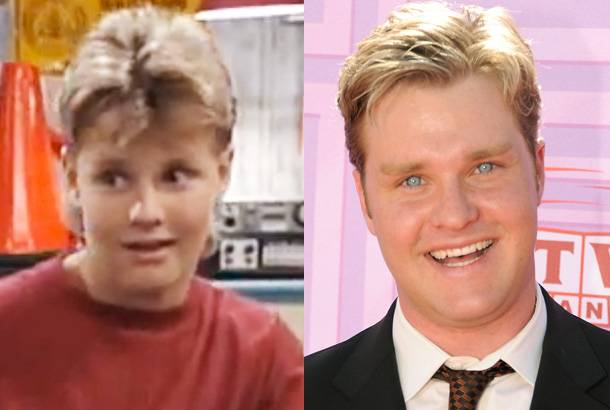 Brad Taylor was a mainstay on Home Improvement, but that did nothing to cement Zachery Ty Bryan's fame. As he quickly learned, fame is fleeting. It can be a challenge for child starts to spend a decade on a popular sitcom and then come out the other side with juicy roles and a new image. Bryan, at least, decided to make the most of his fame and then turn his back on Hollywood entirely. Fox News reported that he retired in 2009, 10 years after his stint on TV. However, a part of that retirement could be because of how bad he was slammed by critics for his roles. He has come out of retirement for small roles, which leads us to believe that he's hanging on, but every time he does, he gets horrible reviews. It might be time to cash it in and enjoy his retirement for good.
4 Jeremy Jackson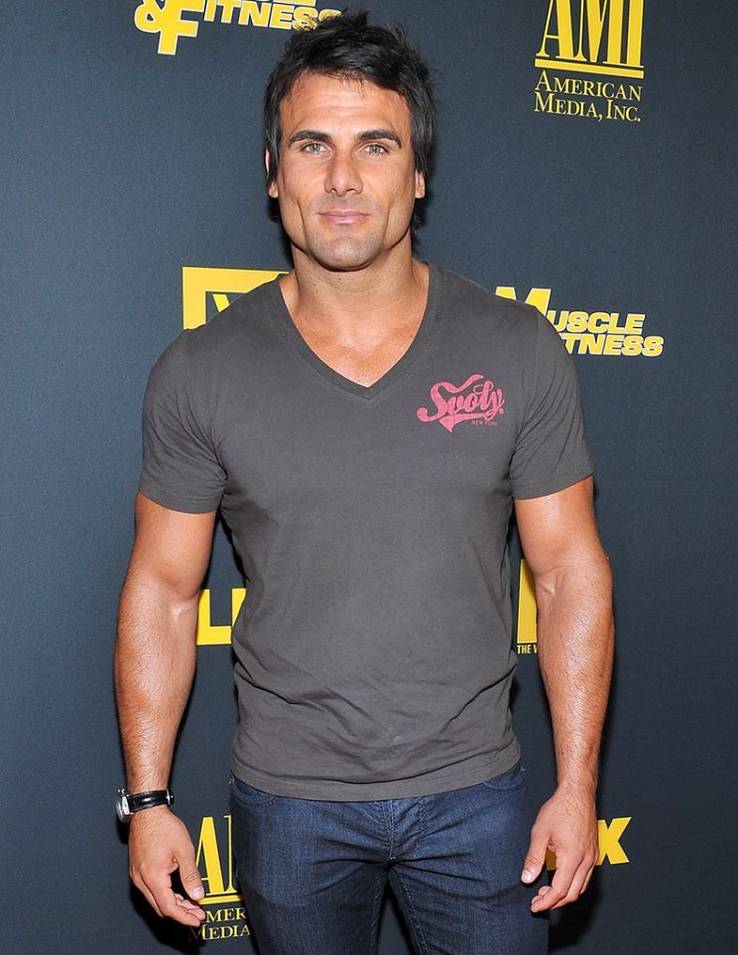 Jeremy Jackson had been in the acting scene for seven years, but he hit the big time when he took on the role as Hobie Buchannon in 1991 in the iconic film, Baywatch. Audiences got to watch him grow up on screen, as he starred on the show for the next eight years, but he wasn't able to translate that success into anything else once it ended. He has been known for heavy use of illegal substances, according to People magazine and then went into bodybuilding. He started on Celebrity Rehab and since then, he has been arrested on two different charges and has been sentenced to five years in jail. His fame didn't get him far and it didn't excuse him from behaving badly. This may be one of the child star cases of "too much, too soon."
3 Drake Bell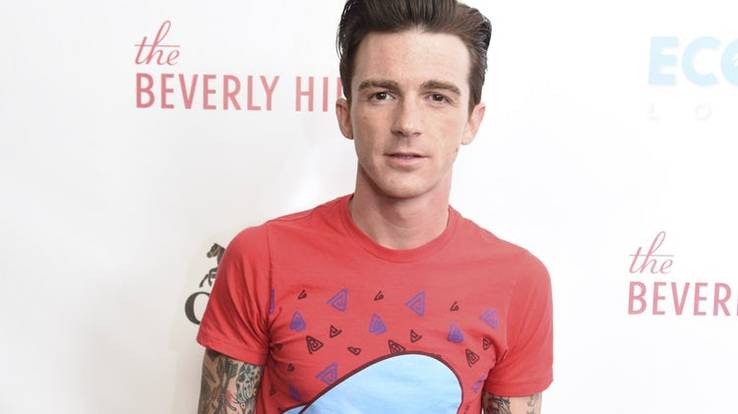 Drake Bell had a huge name in the teen scene thanks to the series, Drake & Josh, on Nickelodeon. He also looked like he was going to segue off the show decently when he got the lead role in Superhero Movie, a parody film from 2000, but after that, nothing happened for him. Bell went on to do quite a bit of voice work and he got some bit parts, but he came under fire big time for remarks he made about Caitlyn Jenner that came off as transphobic. And then there was an ordeal over his former co-star's wedding, which Entertainment Weekly  reported that he wasn't invited to attend. He changed his focus and started dabbling in the music scene and playing small gigs, but he most definitely isn't famous for anything he's doing now. His fame is a thing of the past, but we're not sure he knows that as he still struggles to grasp the famous straws.
2 Brenda Song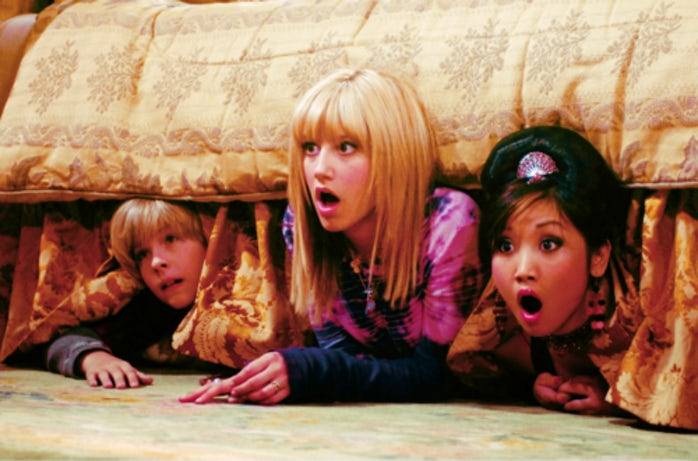 Brenda Song (on the right) is always going to be seen as London Tipton by former teens of a certain age. London is an outspoken rich girl from Disney's The Suite Life of Zack and Cody, but outside of that long-standing role, Song did a small part on The Social Network and not much else. She's also been known as Miley Cyrus brother, Trace's, on and off girlfriend, according to J-14, but that's not enough to keep her famous since Trace is much less well-known than his sister as it is. She's been linked to Macaulay Culkin as well, but that's done nothing to put her back in the favorable spotlight. It's often hard for child stars to break out of roles they played for so long and be seen as anything else. Culkin will always have Home Alone and Song is stuck in that suite with Zack and Cody.
1 Orlando Brown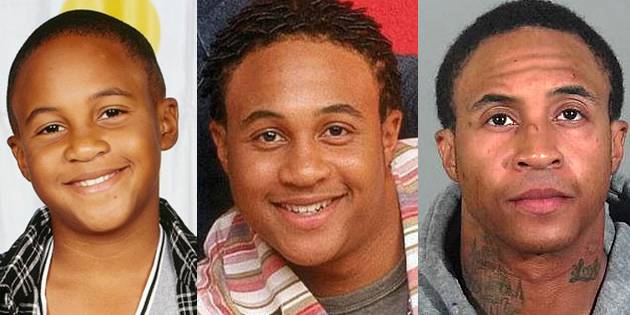 Orlando Brown was an adorable child who made great strides in acting on 100 episodes of Disney's show, That's So Raven, over a four-year span. After the show ended, however, he didn't get very far. He had four years of no work and then got in trouble for a DUI, according to TMZ. What could have been swept under the legal rug after a court appearance got drawn out into a two-year battle as he kept failing to appear for court. He got sentenced to a 180-day stay in jail instead. After that, he allegedly threatened one woman, fought with his girlfriend in public, and got caught with illegal substances in his pocket. He released a single, which goes on about his unfortunate tabloid appearances in order to try and hold on to what he has left of fame. But it's too late. When That's So Raven came out with a sequel, he did not reprise his role.
References: tmz.com, j-14.com, ew.com, people.com, foxnews.com, dailymail.co.uk, huffingtonpost.com, hollywoodreporter.com, today.com
Source: Read Full Article