15 Huge Celebs Who Said Bye-Bye To Their Career Almost Overnight
We're all guilty of making split-second decisions that we later come to regret. When you're in the business of show, those moments can be potentially career-ending. Scandal, whatever type that may be, is nothing new in Hollywood, but if you're an actor and your private transgressions happen to go public, you better be prepared to look for a new line of work. While some stars manage to claw their way back into the limelight from seemingly impossible positions, for most, retiring from the public eye with whatever dignity remains intact is the only option.
Celebrities often seem like they have the world at their feet. Money, fame, talent and beauty are things many of us wish for, but becoming an international star also comes with its downsides. Almost every celebrity has struggled with the pressures of fame at some point. However, a great number have found life in the spotlight far too stressful and eventually ruined their careers through erratic behavior. For others, they simply couldn't handle it anymore and quit their career altogether.
Some people have their five minutes of fame and some people need only five minutes to ruin their celebrity status. This can be said for quite a few famous men and women. These celebrities have proven that no matter how long it takes to reach a status above the typical, everyday nobody, crashing and burning takes only seconds. The following list counts down 15 celebrities who threw away a promising future.
15 Lindsay Lohan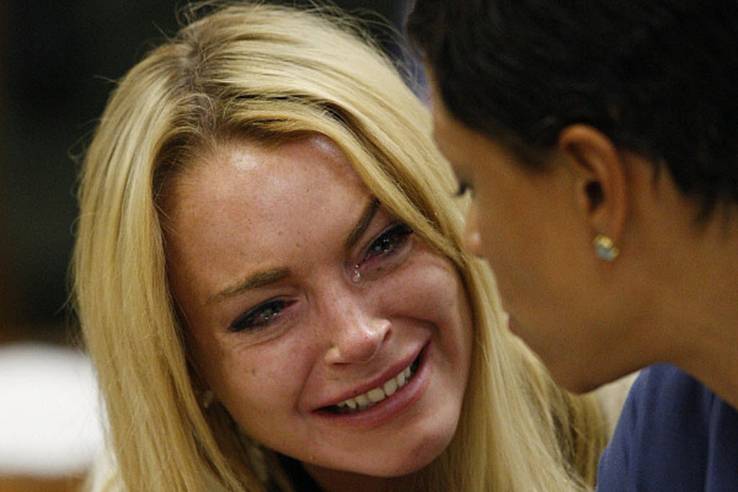 Being under the spotlight is nothing new for Lindsay Lohan, who began working as a child model when she was just 3 years old. She soon made inroads into the acting business, with her regular spot on soap opera, Another World, getting her noticed by Disney, which cast her in their surprisingly successful 1998 remake of The Parent Trap. The redheaded actress became a teen sensation in the years that followed, finding more success in 2003's Freaky Friday, 2004's Mean Girls, and 2005's Herbie: Fully Loaded. Her hot streak came to an abrupt halt early in 2007.
On May 26, Lohan was taken to the hospital in Beverly Hills after getting into a car accident. The actress had recently been discharged from the Wonderland Center rehab facility in Los Angeles for undisclosed problems, though the nature of these issues became all too clear when Lohan was charged with DUI and misdemeanor hit-and-run following the incident. If her career wasn't compromised on this occasion, it certainly was when she was arrested on the same charges just two months later, days after another unsuccessful stint in rehab.
The severity of her downfall was highlighted by the critical response to her next film, the "incoherent and semi-vile" I Know Who Killed Me. Lohan plays opposite herself in the two main roles, and her double performance won her the worst screen couple at the the 2008 Golden Raspberry Awards as well as worst actress. The film took home a record eight Razzies in total.
14 Amanda Bynes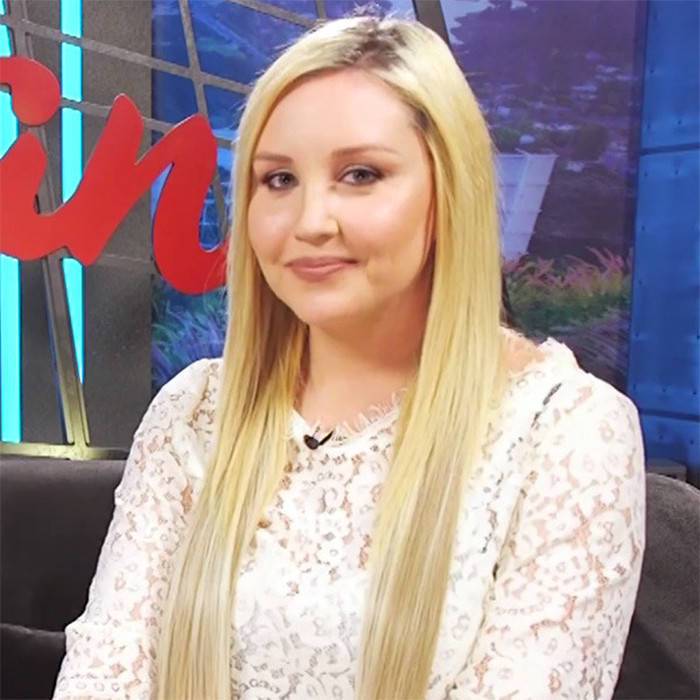 Once upon a time, Amanda Bynes was a rising star. But that was a long time ago. The star of The Amanda Show and She's The Man, ran afoul of drugs and alcohol like many child stars before her, but what truly killed her career was her complete and total Twitter meltdown in the weeks after her arrest.
Her 2012 tweetstorm, as compiled by E! Online, included claims and statements towards rapper Drake, which is something Drake completely ignored. She also tweeted some things towards Rihanna. She called Miley Cyrus and Jay-Z "ugly" and berated herself for being the same. Away from Twitter, she apparently set a driveway (and her own pants) on fire. All of this behavior had ultimately placed her in a psychiatric facility, which is a good thing, because getting help is always good, and also her career being placed on ice. Years later, a seemingly reformed Bynes is still trying to regroup and regain her life. She went to Los Angeles' Fashion Institute of Design and Merchandising to learn about clothing lines and claimed she had no real interest in acting. Considering what acting had already done to her, that was probably a wise choice. In June 2017, that wisdom went out the window when she stated she was ready to come back.
13 Kathy Griffin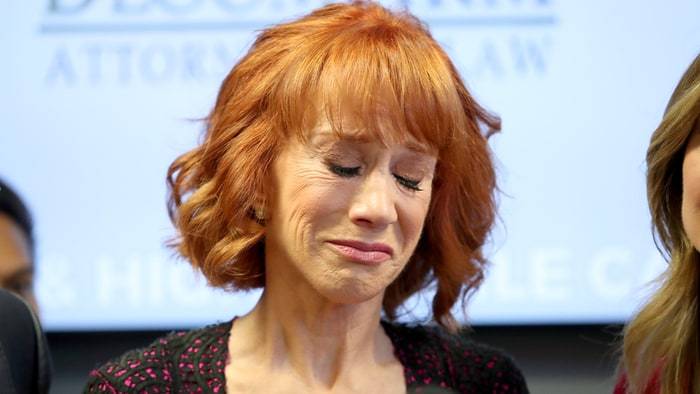 Controversy has helped make Kathy Griffin famous. But then she went too far, with a stunt that, depending who you ask, was either a poorly presented joke or a violent threat to the life of a sitting president.
In May 2017, Griffin posted a picture of herself holding a mannequin head of the president. According to her, she was mocking the president's remarks regarding reporter Megyn Kelly . Unfortunately for her, few saw it that way, least of all her employers. CNN quickly canned her from its New Year's Eve broadcasts, and Squatty Potty (yes, Squatty Potty) flushed their contract with her down the toilet. The FBI even investigated her over the picture. Griffin apologized, saying the joke went too far, lamenting, "I don't think I'm going to have a career after this. I'm going to be honest, the president broke me."
Months later, she seemed less broken. In August 2017, she retracted her apology, saying the backlash had gone too far. According to her, not only did she lose her CNN gig, but her entire standup tour was canceled because most of the theaters got death threats. She says her "little picture" cost her jobs, money, and close friendships, and she's done apologizing for something everyone blew way out of proportion. This may or may not resurrect her career, but she should be fine if it doesn't.
12 Brendan Fraser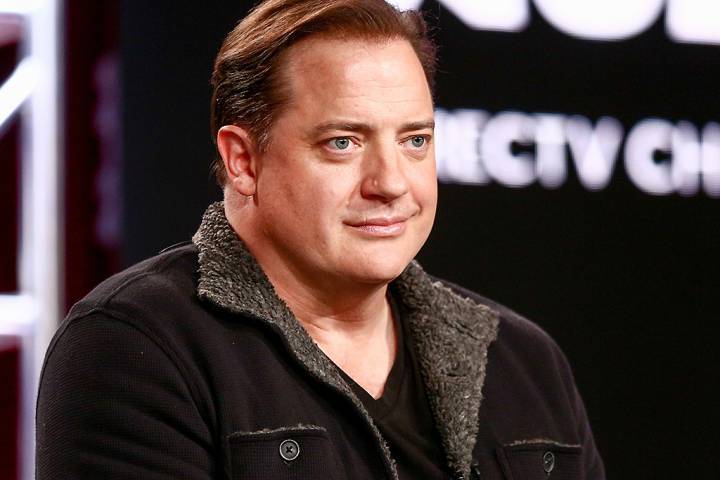 Brendan Fraser is one of those names that is almost always followed by a question, like "Why doesn't Hollywood cast him anymore?" The American-Canadian graduated from a character actor to a bona fide movie star when he appeared as the swashbuckling Rick O'Connell in The Mummy, the first film in a trilogy that has come to define him. That franchise came to an unspectacular end in 2008, though Fraser struck gold when another of his films released that year became an unexpected hit.
The 3-D fantasy adventure Journey to the Center of the Earth returned a worldwide box office total of $242 million from a budget of $60 million, reaffirming Fraser's position as a genuine leading man and presenting him with a chance to establish the character's longevity in further films. This is the point at which Fraser took a wrong turn that would eventually derail his career completely, a decision that he likely regrets to this day. In a monumental error of judgment, Fraser turned down the chance to reprise his role in Journey 2: The Mysterious Island.
Content with the work he had done in Extraordinary Measures and Furry Vengeance, Fraser felt comfortable letting the role go to Dwayne "The Rock" Johnson, though when those two films became two of the biggest box office bombs of 2010, it became clear that he had made a huge mistake. Journey 2 went on to surpass the original, raking in an eye-watering $335 million from a budget of $79 million. It's safe to say that choosing your roles wisely can make a big impact on a career.
11 Randy Quaid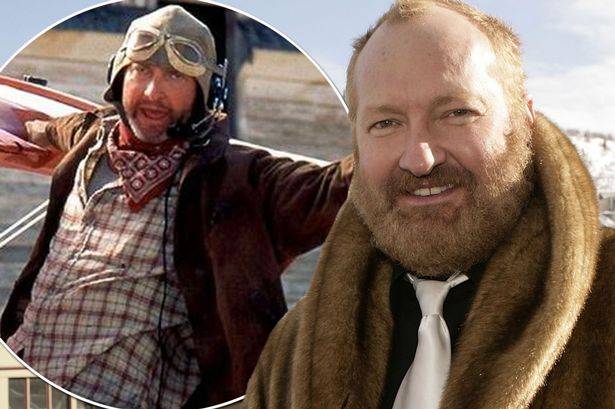 Randy Quaid doesn't always get the credit he deserves for being a solid comedic actor. Sure, not all his movies were prestigious (just try to watch Pluto Nash), but his work in the Vacation films, Kingpin, and even Independence Day is pretty great. Plus, the guy was nominated for an Oscar in 1974, so how did it all go so wrong? In September 2009, Quaid and his wife, Evi, were arrested for not paying a $10,000 hotel bill. They were arrested again for squatting in a home they used to own, so they skipped town and headed to Canada. Now, not paying bills and squatting is odd behavior for a well-known actor, but nothing is too crazy for him.
Though people assumed the Quaids were on the run from the law, they claimed they'd fled to the North to avoid the "Hollywood Star Wackers," a secret organization that took celebs out or manufactured scandals to discredit them. Why Quaid would be on the top of their list, no one knows. Quaid told the Vancouver press about the mysteries behind the Star Wackers and claimed that Heath Ledger, David Carradine, and Chris Penn were the cabal's latest victims. Since those bizarre claims, the Quaids were arrested and released once more in 2015.
In February 2017, Quaid posted a video to Twitter of himself with a full mountain man beard pretending to with his wife while she wears a Rupert Murdoch mask.
10 Wesley Snipes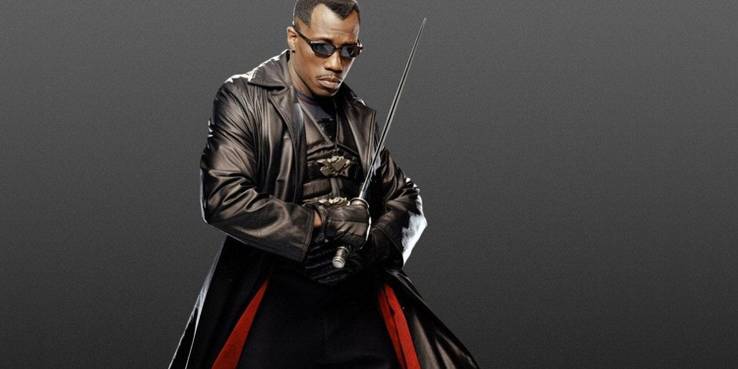 Wesley Snipes was a big star with roles in White Men Can't Jump, To Wong Foo Thanks for Everything, Julie Newmar, and the Blade trilogy. He was doing pretty great. Then Snipes decided to not pay his taxes.
Now, it's obvious that not paying your taxes is bad, but what's the worst that could happen? You pay it back plus some fines and maybe have to make Demolition Man 2 to get some cash? Nope. Snipes' tax offenses were bad enough that he went to jail. Snipes was found guilty of willfully not filing taxes for three years and got a year in the slammer for each year he failed to make a trip to H&R Block. Plus, he had to pay back $17 million in taxes and penalties. Since it's pretty hard to make a Blade sequel from jail, his tax evasion put a complete stop on his career. Although it is no surprise that this put a definite hold on his career, it appears he has definitely slowed down in comparison to when he was in his prime stardom during the Blade trilogy. Let that be a lesson to all you movie stars out there: if you want a career, don't try to get tricky with the tax man.
9 Paz de la Huerta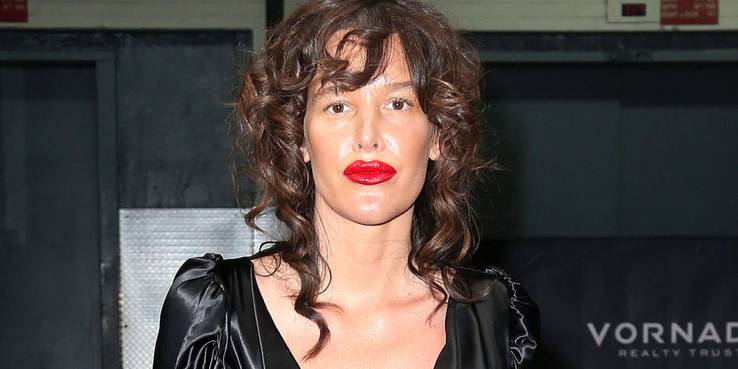 With her role as Nucky's girlfriend in Boardwalk Empire, Paz de la Huerta was about to become a sensation. The actress excelled at mysterious characters and was more than happy to do what it takes for a role. When New York Magazine did an article about her before the launch of Boardwalk Empire, they claimed she had once entered a sauna, but the only thing was that she was the only one unclothed, and then berated other patrons in the sauna. This actress could either use her eccentricity to make great art or go full-blown Sean Young. She chose the Young path.
While she was on the show, she got a reputation as a party girl. TMZ got footage of her after the Golden Globes where she slipped and fell — not a big deal, but it it definitely made a scene. Next, she was arrested for assault. Allegedly, she threw a glass at a reality star then punched her in the face. The Hollywood Reporter stated that Lindsay Lohan, also attending the party, spent part of her night picking glass shards from the reality star's leg. When Lohan is the most put-together person at a party in 2011, you know things have gone terribly wrong. On set, things didn't seem to be much better. In 2013, Boardwalk Empire had enough and fired her from the show.
Featured Today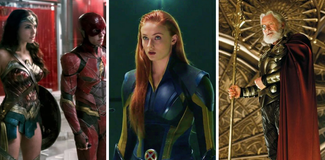 15 DC Characters (And 5 Marvel Characters) Who Could Singlehandedly Take Down Thanos

15 A-List Celebs Who Have Swiftly Dropped Down To The D-List In 2018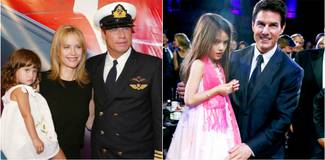 15 Surprising Celeb Kids Born Into Scientology Because Of Their Parents

8 Mel Gibson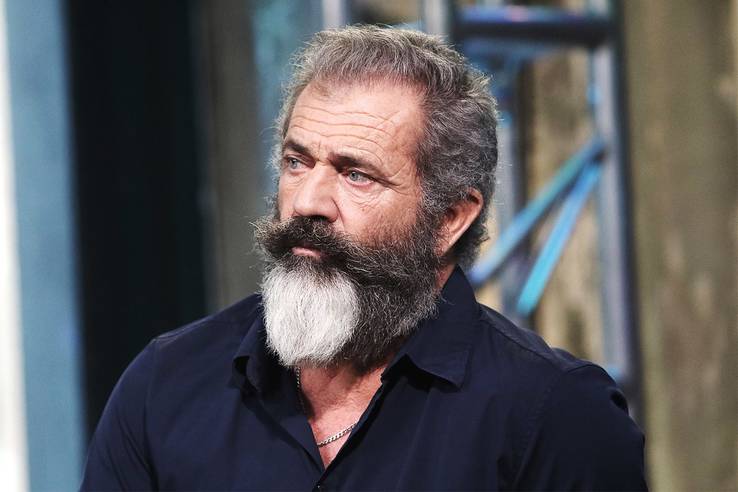 Mel Gibson is another celeb that temporarily said goodbye to his career in '06. The Australian was arrested by the Los Angeles County Sheriff's Department after officers in Malibu caught him speeding with an open bottle of booze, though it wasn't his DUI bust that made the headlines. After initially refusing arrest and unsuccessfully attempting to flee the scene, Gibson was cuffed and detained. What he said in the back of the police car en route to the station still haunts him to this day.
The Lethal Weapon star repeatedly threatened his arresting officer, telling him that he owned Malibu and would spend every cent he had left on getting even with him. According to a transcript of the police report obtained by the LA Times, Gibson then "blurted out a barrage of anti-Semitic remarks about Jews.
Gibson has refused to throw in the towel and is looking to make a comeback a decade after retiring from the public eye in disgrace. His violent daddy-daughter thriller Blood Father has been positively received by critics, and his return to the director's chair with so-called atonement piece Hacksaw Ridge has gone down equally well, getting a 10-minute standing ovation at the Venice Film Festival.
7 Paul Reubens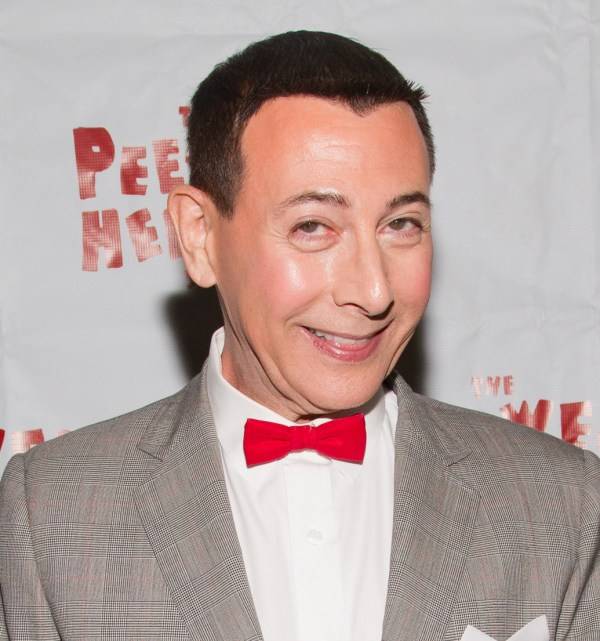 Bow-tied man-child Pee-wee Herman was huge during the 1980s, the subject of two feature films as well as an Emmy-winning children's TV series. But the public perception of both the character and the man behind him changed drastically in 1991. During a visit with his parents in Sarasota, Florida, Reubens was arrested for indecent exposure at an adult movie theater. The actor, 38 at the time, pleaded no contest and agreed to take part in a new anti-drug campaign to avoid a trial on the misdemeanor charge. Pee-wee toys were pulled from shelves across the nation, and Reubens retreated from the public eye entirely, disappearing for the remainder of the '90s.
His attempted comeback at the turn of the century was quickly thwarted when more charges were brought against him. It took another decade before Reubens dared return to the character, which he did successfully in 2016, starring in critically acclaimed Netflix film Pee-wee's Big Holiday. The positive response to his comeback is scant consolation for a man who spent most of his career in hiding because of a few very bad decisions. This example clearly shows how a celeb can be in the spotlight of their career, but throw it all away overnight.
6 Kendall Jenner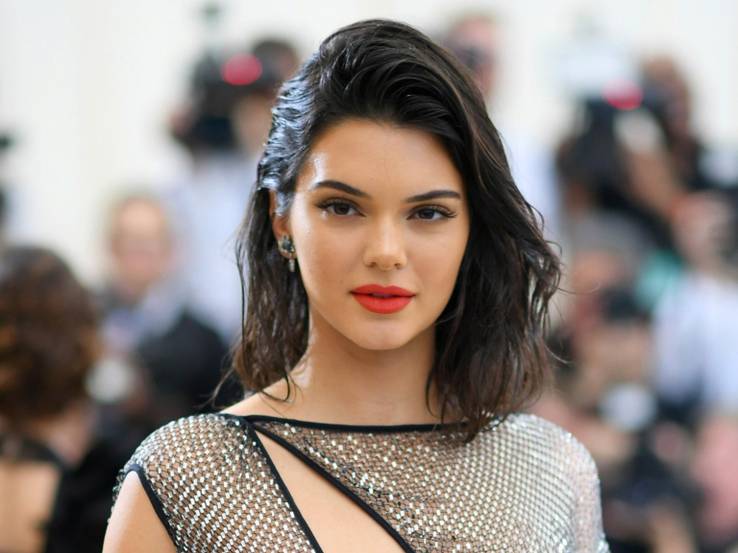 Kendall Jenner had a glamorous modeling career, a successful fashion line and can command upwards of $250,000 for one Instagram post. Then she starred in a heavily criticized Pepsi commercial where she could be seen joining an activist movement, before breaking away from the crowd and handing a policeman a can of Pepsi – you know the one.
Many said the commercial was tone deaf and a complete contrast of the reality surrounding the Black Lives Matter protestors and police officers. Pepsi and Kendall started trending for all the wrong reasons and she removed any connection to Pepsi from her social media.
During an episode of Keeping Up With The Kardashians, she said, "After I saw the reaction and I read what people had to say about it, I most definitely saw what went wrong…I completely shut down. I have no idea how I'm going to bounce back from it. I don't even know what to do." To make matters worse, Kendall was outed by Caitlyn who told the media that Kendall HAD seen the script before she started shooting. We'll have to see if the reality star can claw back her reputation in 2018, because that seemed to happen so fast.
5 Tila Tequila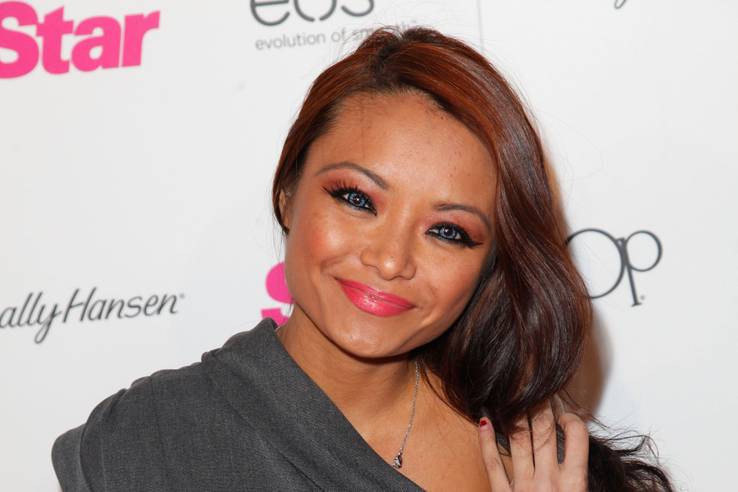 Tila 'Tequila' Nguyen began her questionable path to fame by becoming one of the earliest recognized social media celebrities, graduating from the most popular person on MySpace to one of the most unpopular personalities in recent history. MTV saw fit to capitalize on her online fanbase by giving Tequila her own dating show, A Shot at Love with Tila Tequila in 2007, and she made her first film appearance in I Now Pronounce You Chuck and Larry that same year, though it all came crashing down after a bizarre post on her website.
The article caused widespread outrage. The Singapore-born celebrity wrote that she had "learned the truth about [WWII] and what Hitler truly did," insisting that "he was not a bad person as they have made him out to be." On top of the inflammatory piece, Tequila posted photos of herself posing in front of a picture of Auschwitz dressed as a Nazi.
Tequila attempted to get her career back on track in 2015 when she appeared as a housemate on the UK 's Celebrity Big Brother, though once show runners learned of her Nazi sympathizing, she was booted out of the house. The premature eviction didn't teach her a lesson, however. She was at it once again in 2016, launching a scathing attack on Jewish conservative political commentator Ben Shapiro.
4 Charlie Sheen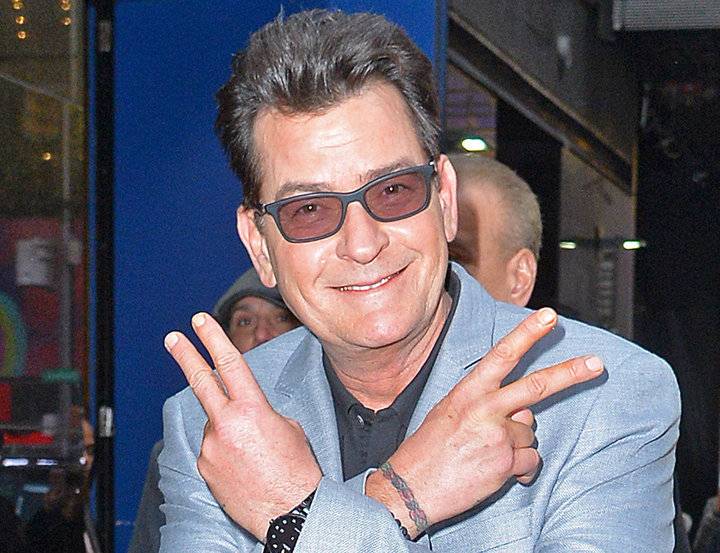 Charlie Sheen has appeared in a number of movies and television shows throughout his career, and his coarse sense of humor often landed him roles as well meaning but unrefined male characters. Some of his earlier work revealed the humorous side of Charlie Sheen, such as his hilarious and well acted role in The Three Musketeers. However, he is probably most well known for his role in Two and a Half Men, the television show that made him a household name.
For many seasons he graced the show as the generally harmless musician and brother to John Cryer's character, Alan Harper, whose good intentions often landed him in worse trouble than he started out in. However, the character of Charlie Harper seemed to leak into Charlie Sheen's personal life when he became infamous for a series of bizarre videos and behaviors in which he, among other things, called himself a warlock, threatened his ex-boss with a samurai sword, and coined the phrase "winning".
While Charlie Sheen seems to have done his best to correct his situation and even appeared in a car commercial poking fun at his being on house arrest his career never fully recovered.
3 Justin Bieber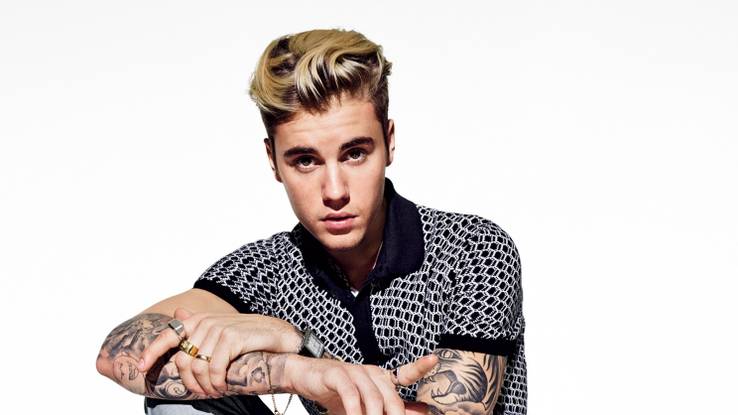 Justin Bieber's film entitled Justin Bieber's Believe bombed hard at the box office. Many critics believe that the movie's failure was due to hoards of fans deserting the troubled singer due to his recent behavior. The last year has seen Bieber acting like a spoiled, sophomoric celebrity who evidently needs to take a break from show business. If the "Baby" singer's recent antics continue, he may eventually find himself without a career at all.
The pop star's erratic behaviour, although bizarre by ordinary standards, is almost passé in the music world. Justin's drunk driving incident in early 2014 left many tween girls disappointed and their horrified parents shaking their heads in disbelief. To make matters even worse, he sported a wild-eyed, goofy grin in his prison mug shot suggesting that he expected the incident to be met with amusement rather than criticism. However, the backlash has led to a large number of "Beliebers" turning their back on the previously untouchable singer as the arrest is just the latest in a string of incidents that have led to heaps of negative publicity.
Justin has hit the headlines several times for allegedly egging his neighbor's house, vandalism, and attacking the paparazzi.
2 Tiger Woods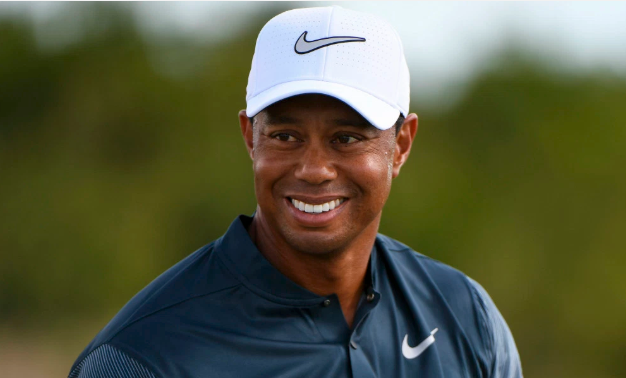 Tiger Woods had the world at his feet until his extra-marital activities caught up with him in spectacular style. Unfortunately, Woods has now been relegated to the "where are they now" file. Woods was once an unstoppable force in golf. His laid-back personality and incredible skill attracted many viewers who previously considered golf boring and elitist. By 2009, Woods had become a household name.
Shortly after his public admission of his indiscretions, numerous women claimed that they had been involved with the golf superstar. Woods went on hiatus to repair his marriage. However, the break led to poor performance and waning public interest. The scandal was all the more surprising as Woods had always portrayed himself as a decent father and husband that was immune to the temptations that came with international fame. The story came to light after Woods crashed his SUV into a fire hydrant just a few yards from his home. He released a statement saying that his wife Elin Nordegren had attempted to help him from the car. However, many speculated that Elin actually caused the crash after learning of Tiger's problems and chasing him from their marital home.
1 Britney Spears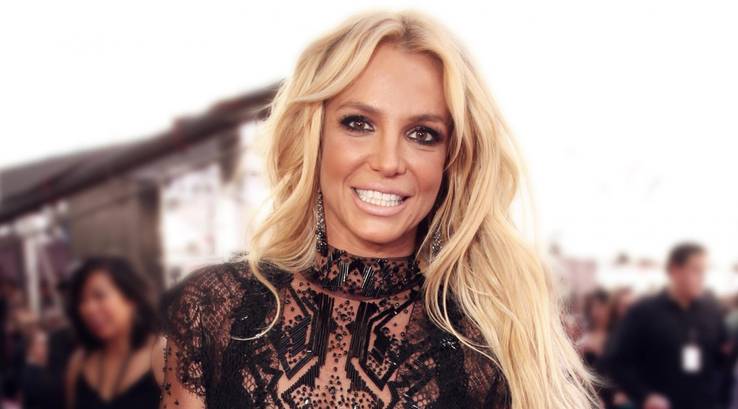 Britney Spears experienced a spectacular fall from grace which saw her shave her head, attack the paparazzi with an umbrella, lose custody of her children and eventually get committed to a psychiatric facility. To many, Britney is a classic example of a child star that crashed and burned. She appeared in Disney productions at a young age after being cast in The Mickey Mouse Club alongside fellow singers Justin Timberlake and Christina Aguilera.
However, Britney set her sights on a music career. The singer was barely 16 when her music video for Baby One More Time launched her into international stardom. The video featured the teen in a provocative schoolgirl outfit and turned her into a star well before she was able to handle the pressure of intense media scrutiny. Britney's lowest point came after she locked herself in her home along with her two young sons and refused to hand them over to her estranged husband Kevin Federline.
Police intervened and removed the children after finding Britney under the influence of an unknown substance. The singer was stretchered out of her home in dramatic scenes captured by the paparazzi and taken to Cedars-Sinai Medical Centre. In the end, Spears exhibited the same destructive behavior that has sealed the fate of many other young stars.
References: insidecelebs.com, dailymail.co.uk, thesun.co.uk, people.com, grunge.com, rebelcircus.com
Source: Read Full Article