15 Reasons Alden Ehrenreich Is A Better Han Solo (Not Harrison Ford)
The news that Alden Ehrenreich is set to take up the role of Han Solo left most of us asking 'Who?' Not many people knew who that was and the world was left reeling in surprise and apprehension. So, who the heck is Alden Ehrenreich? We know who Harrison Ford is, and for Star Wars loyal diehards, no one can replace him as Han Solo. So,  who exactly is this new guy who just popped on the scene?
Alden is a 26-year-old man from Los Angeles. His debut into the movie world was when he acted in the movie Tetro. So is this little-known actor fit to fill the shoes of his predecessor and can he do justice to the character of this sarcastic smuggler we all love to watch? Whatever our fears, here are 15 reasons why Alden Ehrenreich is actually a better Han Solo.
15 Discovered by Steven Spielberg at a Bat Mitzvah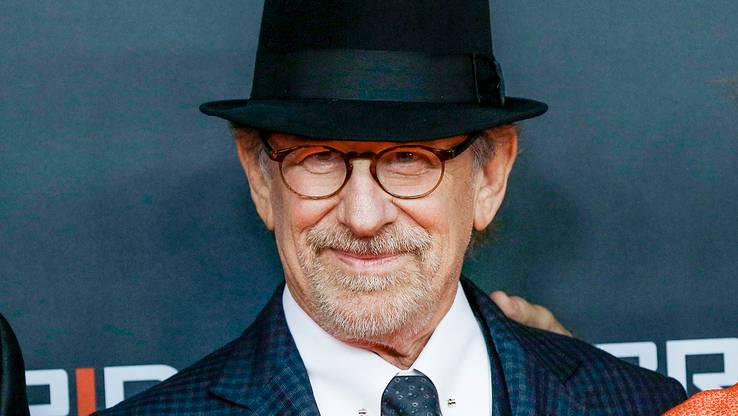 According to Mental Floss, his is a story of 'I met him when.' When he was 14-years old, he was at a bat mitzvah in Los Angeles when he and his friend decided to showcase a small movie for the guest of honor, Steven Spielberg.
According to New York magazine, Alden said this about the discovery: "My mom wouldn't let me do child acting. But starting in sixth grade, my friends and I would make home movies. In one, I ran around as a skinny little punk, trying on girls' clothes and eating dirt. We decided to show it at another friend's bat mitzvah. My mom was like, 'I really don't know if you want to present yourself that way. It's not the best portrait, and there are a lot of people who will be watching this.' To be honest, you go to a bat mitzvah in Los Angeles and you can count on at least a few industry people to be there. But it wasn't like we thought of that.
"I got a call afterward from these giggling girls from school who told me that he (Spielberg) had really liked the movie. Pretty soon the DreamWorks people had gotten me an agent, and by now I've gone on hundreds and hundreds and hundreds of auditions." Talk about luck!
14 He Learned From the Marx Brothers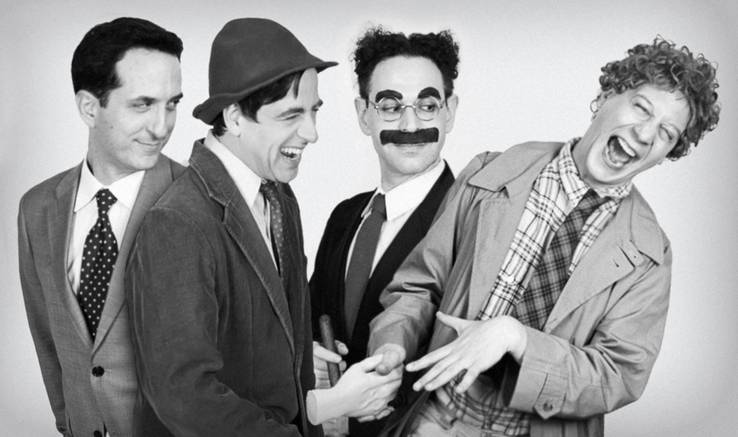 To pull off the role of such an iconic character requires a deep passion for the art of acting. It does not matter how good you are, the bottom line is how passionate a person is when it comes to his trade and Alden has this passion. Asked if he is a cinephile, Alden said, "Yeah, that's why I wanted to become an actor, was for film. When I was a little kid, my parents would show me Marx Brothers' films and westerns and stuff like that. That's where all my desire to be an actor comes from and probably most of my understanding of acting comes from for sure. I love movies." We could say that he is an old soul with his preference in movies being the movies of old starting from the 50s to the early 60s.
Having been molded by such legends in the movie industry it is no wonder he was able to deliver so superbly in his role of Ethan Wate in Beautiful Creatures. His love of supernatural and sci-fi movies make him an ideal candidate for playing Han Solo. The ability to appreciate the things of old is a good combination for a person taking on such a strong role.
13 Co-Founded a Theater and Film Company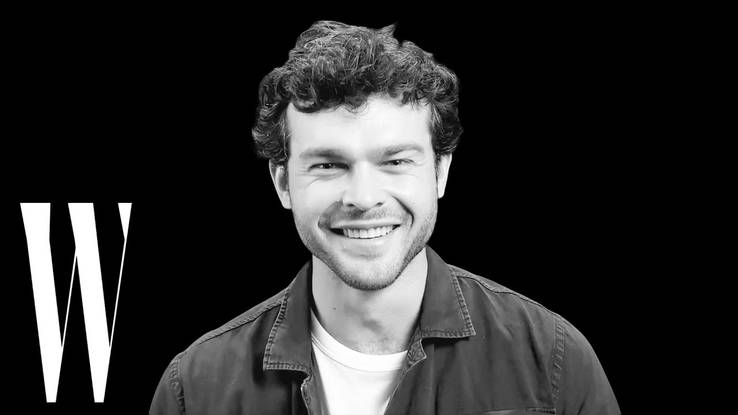 12 To Work With Francis Ford Coppola He Had To Read From Catcher in the Rye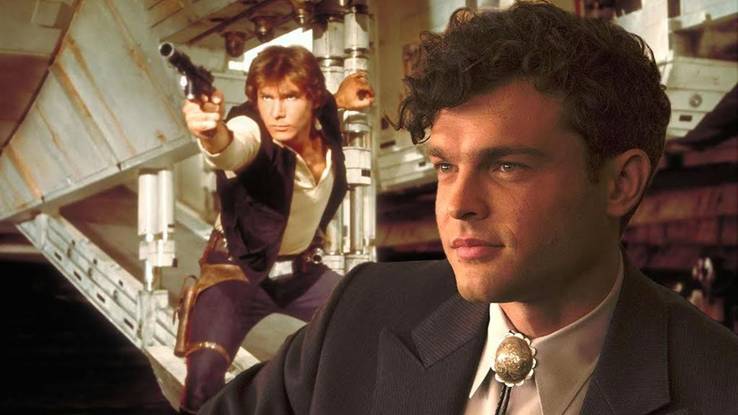 He may not be well known, but this actor has done well even under fire and he has shown his ability through the classics. His screen debut in 2009 was when he starred along Vincent Gallo in Tetro, directed by Francis Ford Coppola. The movie is set in Argentina and is a story of two brothers' reunion, which follows their rivalries caused by creative differences trickling down through generations and generations of an immigrant, artistic Italian family. Even though the film made little impact in the US, Alden had a stunning performance in it.
He said of Coppola, "He has been my favorite director for a long time." In order to work alongside this heavyweight was no mean feat and Alden had to jump through hoops to get the gig. He told New York magazine, "The Coppola audition was the craziest, he first had me read from Catcher in the Rye. Then we had screen tests at his Napa vineyard. Then I got a call to go to Argentina, where I had another four days of screen tests — improvs at cafés and 'directing' a group of Argentine actors. I asked him a lot about Marlon Brando. 'He was a very dignified man,' he said. Period."
11 He Has Worked With the World's Most Celebrated Directors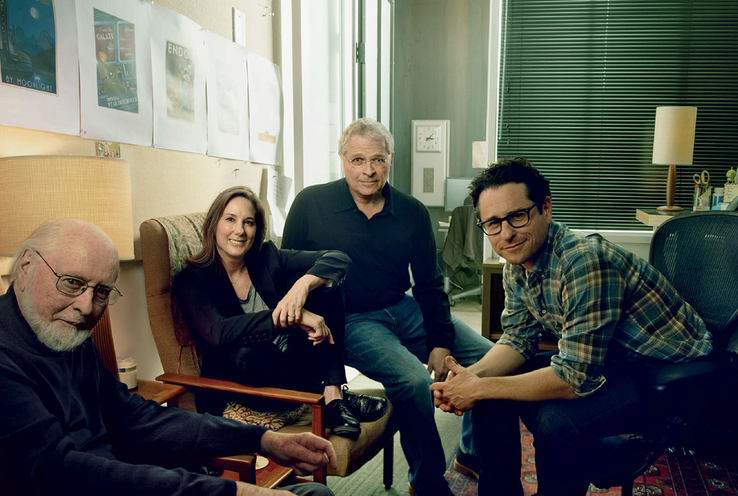 This actor has achieved what most people never do in a lifetime. Being a newbie having only been in films for just seven years, Alden Ehrenreich has completed a total of only eight films and in the process managed to work with the best of the best, including legendary directors in Hollywood, within that very short time. He has worked twice with Coppola. First in Tetro and in 2011 he worked with him in Twixt. He was directed by Woody Allen in the movie Blue Jasmine and by Joel and Ethan Coen in the movie Hail, Caesar!
This actor seems to attract the best, as he has also been in the movie Stoker by Park Chan-Wook, and Warren Beatty has cast him in his upcoming Howard Hughes biopic that is still untitled. All this wealth of experience means that he has gotten something out of watching the legends. We have to agree that a combination of the wealth of talent that these legends possess can turn one into a Hollywood A-lister. It is no wonder that Alden Ehrenreich was chosen to be the new Han Solo. This wealth of experience can only be acquired hands-on and he has managed to gain experience from the best of the best.
10 Dubbed the New Leonardo Dicaprio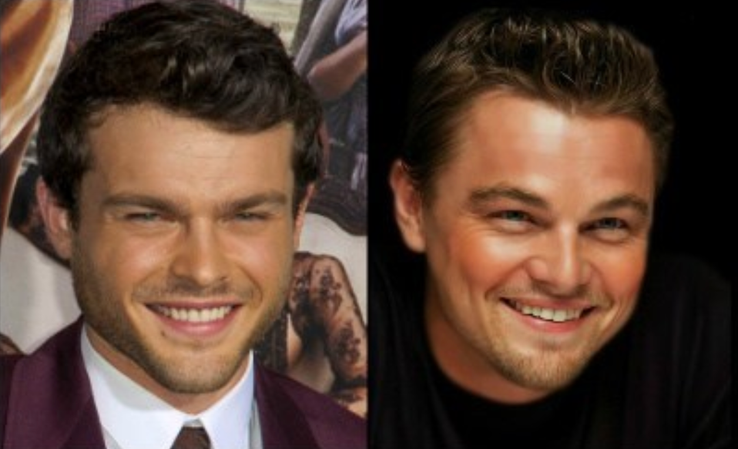 His first movie was not everyone's cup of tea, but it did put Alden out there and he garnered some notoriety and popularity all in the same breath. He was noticed by people who matter and more than one-time met mixed reviews on his performance. Some people found them stellar and others were so-so. He received a lot of praise and it uplifted his profile. Roger Ebert, a well-known movie critic who gave a three-star review for the movie Tetro, said this of Alden: "In his first major role, Alden Ehrenreich, the newcomer playing Bennie, is confident and charismatic, and inspires such descriptions as 'the new Leonardo DiCaprio." High praise indeed coming from such a renowned movie critic who is known to pull no punches when it comes to lukewarm performances.
Alden is set to give the big names in Hollywood a run for their money now that he has taken on such an iconic role. It is set to propel him even higher in his career. A young Han Solo does require the charm of Leonardo DiCaprio and who better to offer this combination of ruggedness and charm than a younger version of the real thing?
9 He Has Brushed Shoulders with Other Iconic Characters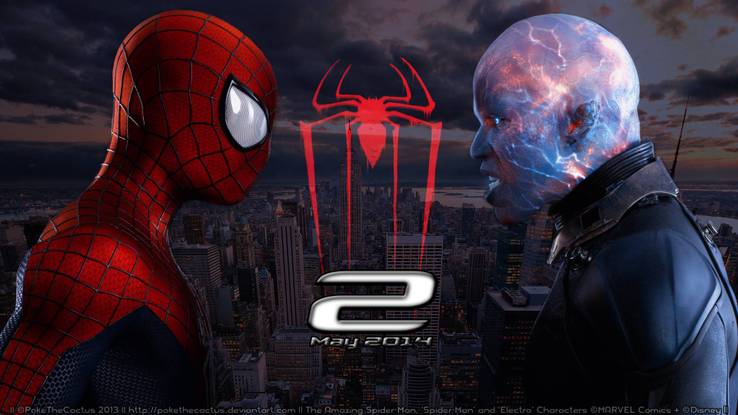 It is said that if at first, you do not succeed, you try and try again. Most people give up at the first sign of trouble and not many people would try for such huge roles after they fail in their first attempt. In 2012, Alden Ehrenreich joined other actors like Dane DeHaan and Brady Corbet in an attempt to fill the role of Harry Osborn, a character in The Amazing Spider-Man 2. He was not successful in his quest as the role was eventually bagged by Dane DeHaan. He did not give up though, as he went ahead to audition for the role of Peter Parker, and he didn't land that role either.
His audition for the role of Han Solo apparently went a lot smoother and his success was largely kept secret for the longest time and it remained a rumor. It was eventually announced during a celebration of Star Wars in London that Alden Ehrenreich had landed the coveted role of Han Solo in Phil Lords and Chris Millers spin-off of Han Solo: A Star Wars Story. For a newbie, this is quite an achievement and he must have impressed the two directors, otherwise, he would not have been given the chance.
Featured Today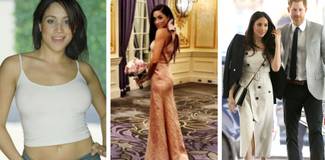 20 Photos Of Meghan Markle Doing A 180 (In Order To Please The Queen)

15 Reasons Why Hollywood And Jeremy Renner Don't Work Together Anymore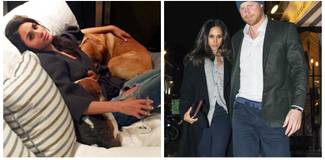 21 Signs Meghan Markle Is Already Feeling Trapped By Royal Life

8 Not Worried About Being Typecast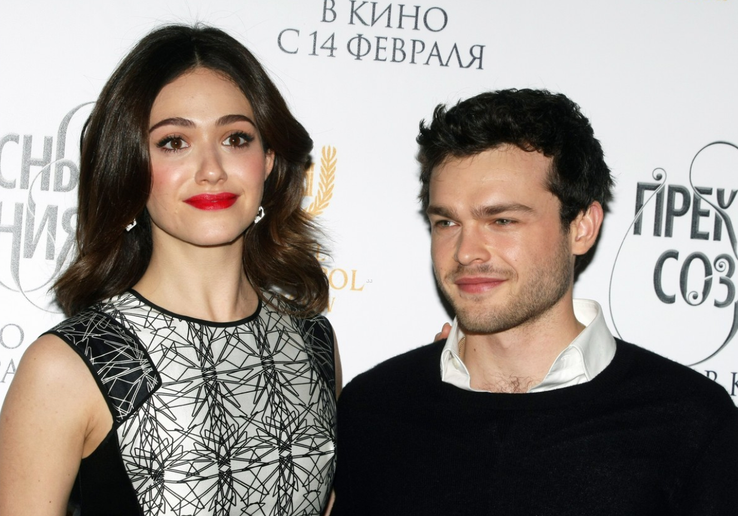 Being a newbie means that this beloved actor still has room for growth and he still has not become a cynic. In 2012, he was quoted saying, "I haven't worked enough to worry about getting typecast, but … as a film lover [I] didn't want to be working with the bad guys. I didn't want to be making a movie I thought was contributing to a lower base of movies that I just didn't think we're helping people really. Some movies I think present ideas of the world that just don't help people with their lives. They just present things that are fleeting or stupid.
"So that's what I'm careful about — making sure I'm part of something that is saying something that I think is valuable in the world of people, not necessarily in the world of art." The Han Solo movie is exactly what he needs, as it shows a character who is there for people when it matters and who is willing to drop all for justice and the good of mankind. Han Solo does promote the good and even in his selfish way he does show that concern for humanity should be paramount. These are good ideas to propagate and they make him a great Han Solo hands down.
7 His Hail, Caesar Deadpan Performance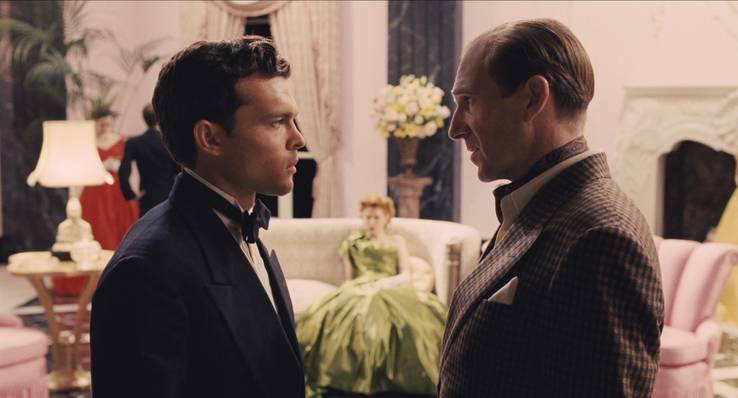 The character of a young Han Solo has to come off as funny, but not funny haha, funny in a wry way. This is the kind of character that was portrayed in Beautiful Creatures. His acting in the movie gives him the authority to appear in the Han Solo movie and prove to the masses that he has the chops to pull it off. In Hail, Caesar, he appears to have had an almost similar role when his character, Hobie, goes through an evolution that mirrors that what we envision a young Han Solo would go through.
He is a kid from nothing who goes on to become a great movie star and is having a lot of fun in his life until he is caught in the machinations of the studio and the conspiracies that make up the movie. These kinds of plots are what makes Alden Ehrenreich the perfect candidate for Han Solo. The past does shape a person's future and what a person does in the past may indicate well they will do in coming years. Whether or not he will do justice to the role remains to be seen, but if we go by his past record then we are set for the ride of our lives.
6 He Doesn't Take "No" for an Answer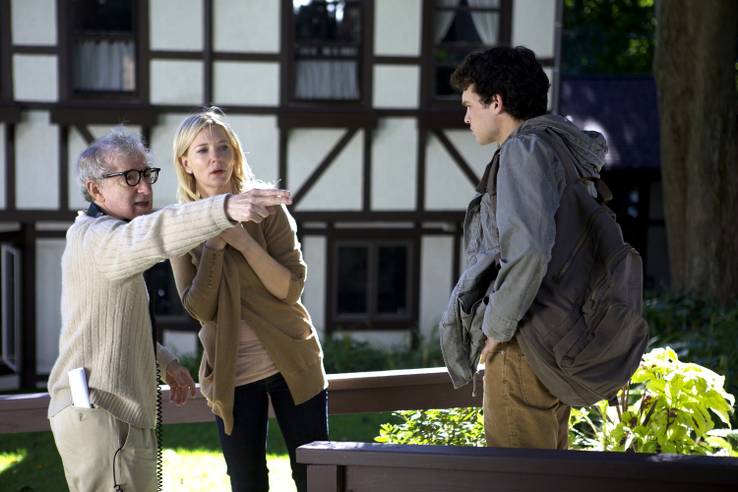 Han Solo is a no-nonsense smuggler who doesn't take no for an answer and Ehrenreich personifies this character. His real break came when he played in the movie Hail, Caesar!, by the Coen brothers and which he almost never got to audition for. When interviewed Alden said, "I don't think the Coen brothers had any idea of who I was. My agent sent me the script, and I read it and just loved it. I asked if I could audition, and we were told that I really wasn't right for the part. So, we just asked again, and [the Coens' people] said, 'You can make a tape.' And then I asked again if I could come in, and they said okay. I went and read for the casting director, and then she had me come back and read for the Coens twice."
From there he went on to steal the hearts of many and for a little-known movie, the performance was good enough to give him recognition in the field. This is the kind of Han Solo we need. So, even if we do not know him well enough, for now, give it a chance and who knows, we may all end up being very nicely surprised.
5 His Perfume Commercial with Natalie Portman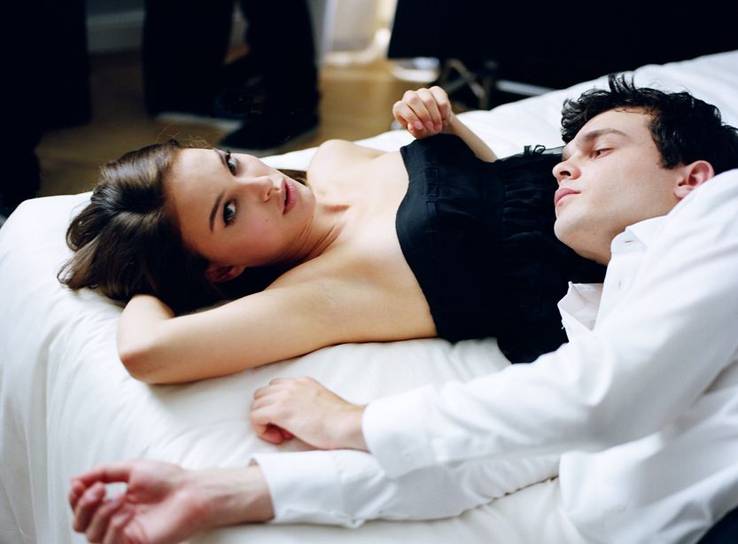 Okay, this one will probably not convince anyone, but it's a good one. In 2011, Alden starred alongside Natalie Portman in a perfume commercial that was directed by Sofia Coppola for Miss Dior Chérie. This is one year after he had appeared in Coppola's film Somewhere as a guest star. She was obviously impressed by him and that is probably why she gave him the part in her commercial. Return business is the best business and in Alden's case it appears he does leave an impression with most of his work and that is why most of the directors keep coming back for more.
He has not been in the industry long but he never seems to run into dry taps and this must be an indication of his prowess. Who knows, maybe we will get to see him bat lips with some damsel in distress in this new movie and if the older character of Han solo is anything to go by, we are bound to see some flirting. The scene with Natalie did, however, give us a glimpse of what a romance with him would be like and we believe he has Han Solo's charms down pat.
4 He Has Gone Through His Toughest Job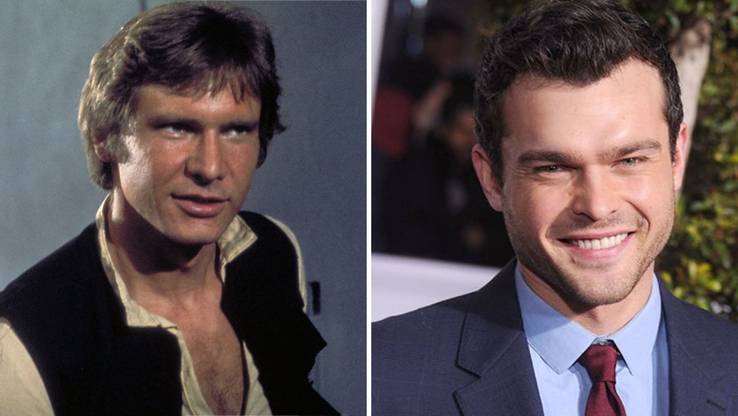 Alden has pretty much done the Han Solo gig over and over, when playing Hobie Doyle in Hail Caesar he did a lot of prep, which will make it easy for him to take up the smuggler role without a hitch. When talking about his preparations for the role he said, "It felt like being an old studio actor. I had all these different jobs to do. It was a regiment. It started with the trick roping, then the gun twirling, then horseback riding." Amongst all the tricks, "the biggest challenge was learning how to twirl a piece of a spaghetti-like a lasso for a scene where he's trying to impress a date," this according to The Wall Street Journal.
It would appear that Alden Ehrenreich can wield a weapon and hold his own on the battlefield. This should make all the critics who think he can not make moves that mirror Indiana Jones feel at ease. Even the comparison posters going around between him and Harrison Ford holding a gun show the guy can really do a very impressive Han Solo mirror pose. He is a good imitator and in this case, he does flatter Harrison Ford quite well.
3 He Has the Vibe and Looks of Han Solo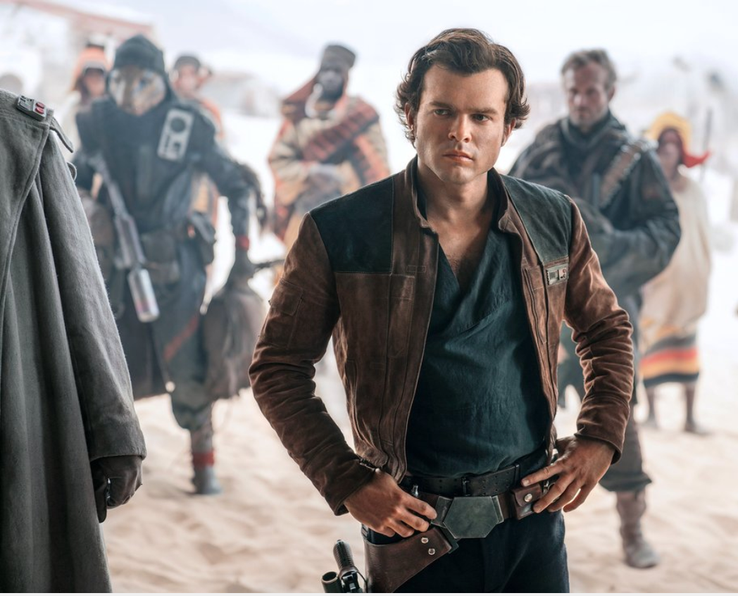 Let's face it, Alden Ehrenreich has the look. Looking at the picture above, Ehrenreich has the vibe and ruggedness that comes with effortless masculinity. This beaten down, jaded look is exactly what we need for a Han Solo according to Mental Floss. Ehrenreich, in this poster wearing that stern look implies he is quite ready for a fight. According to Screen Rant, Han Solo's personality is was made to mirror that of a very famous director, Francis Ford Coppola.
This is just one more thing that Alden has in common with Han Solo, since he is also a director of sorts. The character meant of Han Solo is that of a sarcastic, selfish, reluctant hero who is always willing to lend a helping hand to his friend if needed. Alden Ehrenreich's endearing ways and smooth swagger are bound to win over all the people who adore Star Wars. In most of his photos, Alden Ehrenreich has the look of a reluctant hero and he does epitomize what we envision Han Solo to be. Han is everyone's darling and we are hoping that Alden Ehrenreich will do this beloved character justice. If his past record is anything to go by, he is bound to be the best Han Solo.
2 Directors Phil Lord and Chris Miller Think He Can do It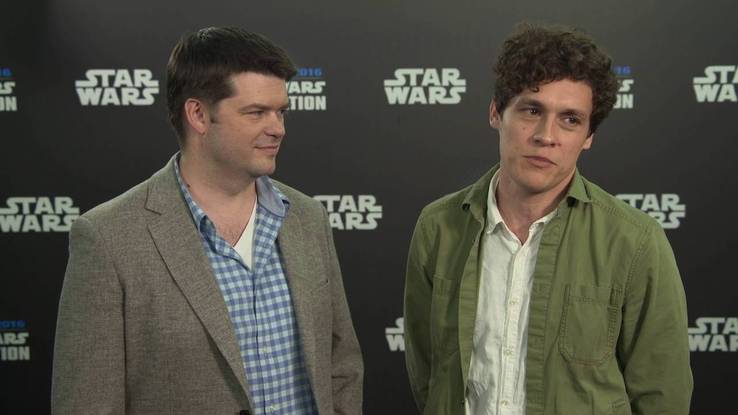 There are directors who inspire confidence in the viewers. Some movies come with horrible storylines, but the director goes out and chooses an actor to feature in it and a zero becomes a ten. There are also actors with almost zero talent who have been turned into A-listers by the directors who have taken a chance on them. Actors we never thought we could watch can be transformed by the directors to become award winners. Directors who know the acting game and who understand their audience.
Phil Lord and Chris Miller are such directors. They never go wrong and anything they touch does indeed seem to turn into gold. The pair cast Jonah Hill and Channing Tatum in Jump Street and turned the movie into a gem, proving the critics wrong. There must be something they saw in Alden because they chose to cast him in the role of Han Solo. Playing a younger version of Harrison Ford creates some pretty big shoes to fill. However, this pair of directors has a knack for getting it right with their movies. We will go by their past record and watch as they do their magic and mold Alden Ehrenreich into the best Han Solo.
1  He Has Nowhere to Go But Up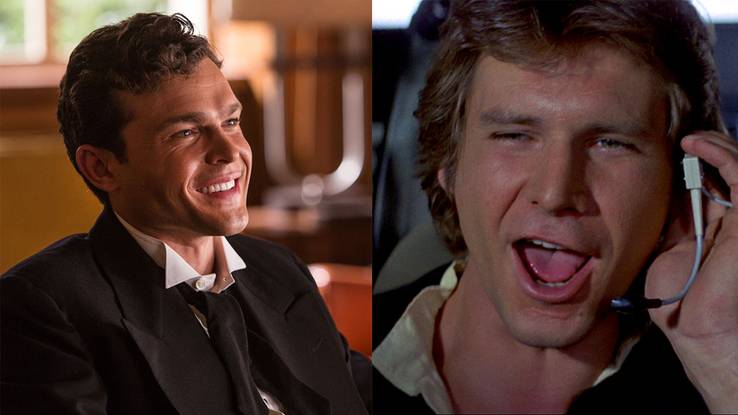 Whether or not Alden Ehrenreich will become the best Han Solo will greatly depend on how much support he gets, as well as his determination to succeed. Look at it this way, he has no option but to succeed. He has to follow in the footsteps of an icon and he has no option to fail. When he has such huge shoes to fill, he has to work twice as hard to be able to reach the standard of the previous Han Solo.
With such odds stacked against him, he is likely to be the best because he who becomes the best is the one who fights harder and works harder and tries as much as possible to succeed despite the odds. Alden Ehrenreich has the true character of Han Solo. He is a loyal friend who doesn't believe in leaving his friends behind. He also does not want to be that guy who bungled up such a beloved storyline with millions of people waiting in anticipation and it, therefore, follows that he has to do his best. With such a great role model like Harrison Ford and such great directors, Alden Ehrenreich is most likely to come out as the best Han Solo.
References: MentalFloss, RogereBert, Screenrant, NYMag
Source: Read Full Article