15 Reasons Why Kourtney Kardashian Will Never Be As Relevant As Her Sisters
Many of us have long been fascinated with the Kardashian family and are truly in awe of their ability. They have television shows, movies and some of them have even made songs. The Kardashians are well known all over the world and continue to generate revenue. Specifically, Kourtney Kardashian is someone who is basically known as just being the sister to Kim. The family has been able to generate a strong fan base by being in the media for simply living a lavish lifestyle. They're also incredibly wealthy, and because of that wealth are able to basically do whatever it is they desire. That is definitely more an irritating to a number of us, who are itching to have both power and wealth for doing nothing.
This doesn't exactly mean that the Kardashian sisters are any better than Kourtney. They're all amazing and unique celebrities that each have their own strengths and weaknesses. The siblings actually seem to get along with each other most of the time. However, they are each their own individual and spend their time very differently from each other. There's no way of determining which one is the best one, as everyone has their preferences, but we can definitely say that Kourtney brings in the least amount of money for the family.
15 Kylie Jenner has way more followers than her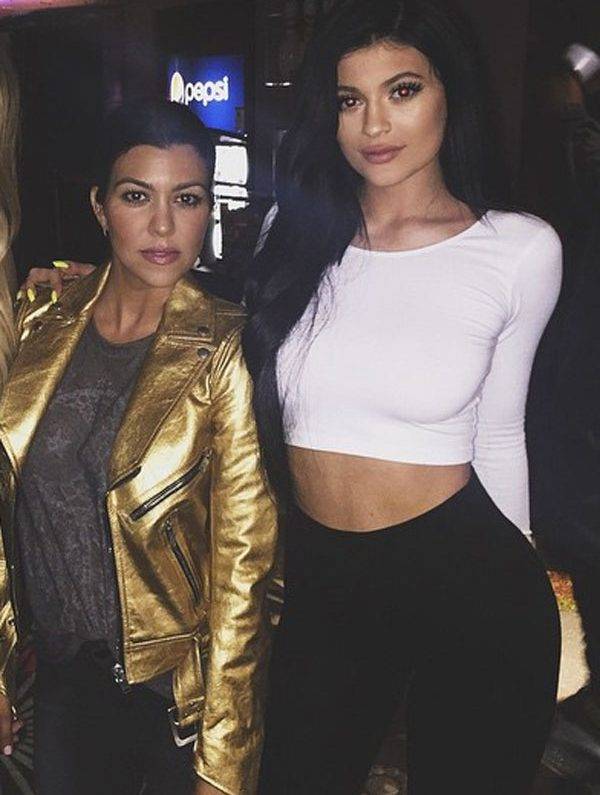 Now, it's hard to compete for popularity in any real social environment but even harder when it's your sibling getting all the attention online. Apparently, Kylie Jenner is one of the most followed celebrities on Instagram. What this means is that she is continuously posting new and engaging content for the audience that seems to love her. Taking a look at the account would allow you to view a wide range of photographic content that would make you want to follow the account yourself. It's not an easy task but she definitely makes it look easy. To be one of the top followed by anything, you must always be doing something trendy and interesting.
This could easily get irritating for Kourtney as she is not getting as much attention online. This can most definitely create some tension between sisters.
The family lately, seems to revolve around Kylie, who has the world of social media wrapped around her finger. Of course, that is not to say that the other siblings don't dominate in their own ways, because they surely do. But Kourtney does seem to have a harder time with it. When taking a look at the entire family it's hard to tell who's the most popular is, as each sibling has their name pretty much everywhere. Kylie Jenner and Kim however, seem to dominate the entire social media world. (Source: Seventeen)
14 Kendall has connections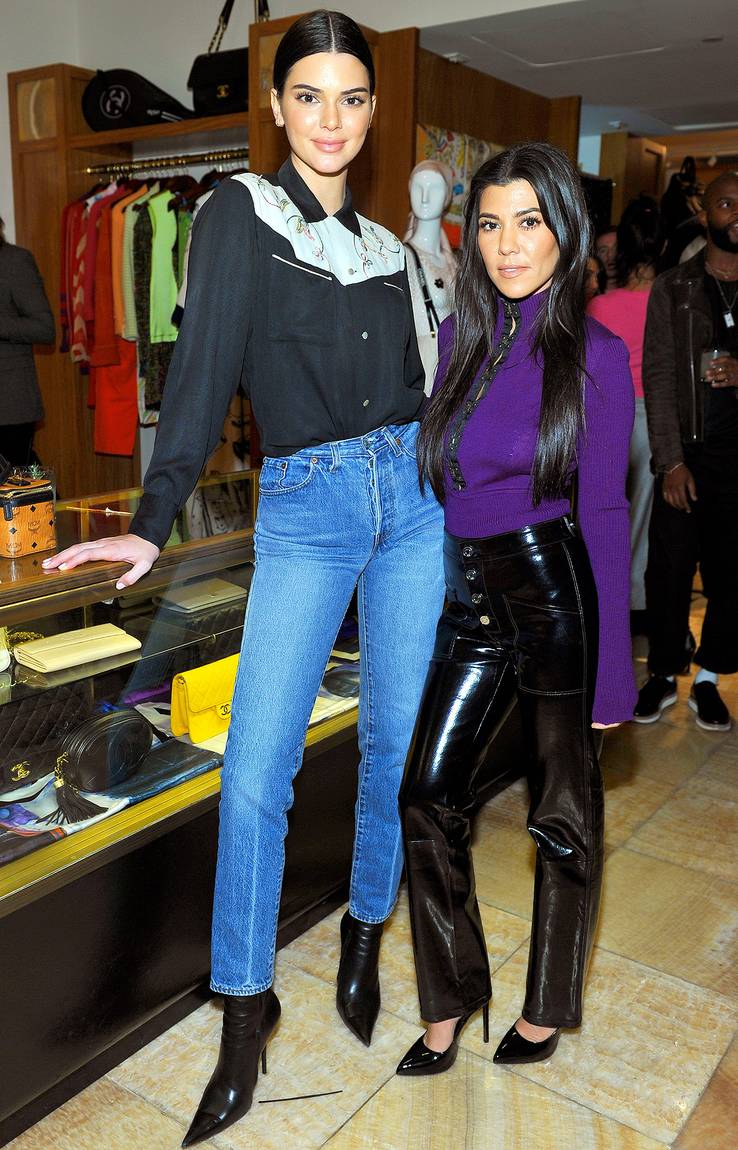 It's been the dream of millions of kids, teens, adults, and possibly elderly people to have someone famous perform at their very own birthday party. Now, a vast majority of people don't actually get that opportunity, ever. Kendall Jenner is one those very tiny, lucky and connected people. It's said that she was lucky enough to have the rapper known as Tyga play at her 16th birthday. This is a jaw-dropping thing for most because having someone who you listen to on your phone, radio or TV perform in front of you and for you no less, is beyond amazing.
Having a worldwide rapper perform at your birthday party is just one way of making it known that you've got connections. To get to anybody who is famous, us normal people would have to go through a variety of hoops. Also, let's be honest, after all this hoop jumping, we would likely end up with nothing anyhow. Not Kendall Jenner though. Not only does she have the contacts and money to do whatever she wants, but she clearly doesn't care about the price. After all, these rappers don't work for free, and he probably charged her a pretty penny to perform for her. (Source: Seventeen)
13 Khloe is the one the siblings go to for advice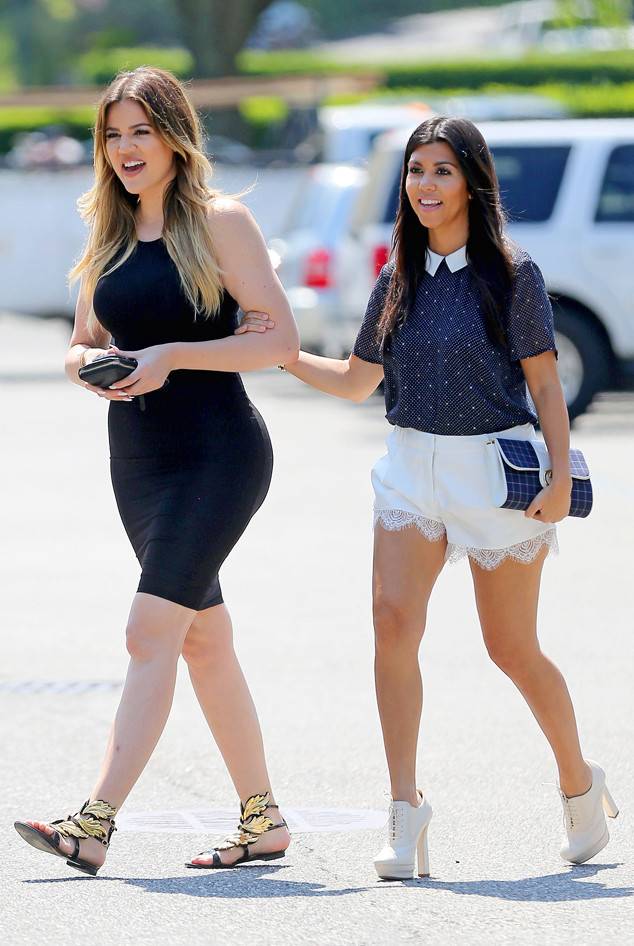 Khloe Kardashian is supposedly the sister to go to when things get a little rough. Obviously, she holds some form of power over the other siblings in this context because they seem to listen to what she says. That being said, it's not an easy task. That means Khloe is not only dealing with her own problems, but has to additionally shoulder everyone else's problems with it. It is not easy, but what matters is that she is a good sister for doing such a thing.
Being the voice to listen to when talking about something means that you're someone who can listen, help the other sisters through a hard time, and be sure to provide good advice that could solve the siblings' problems.
This might be a little bit of a reason why other sisters might feel some pressure. Many of the sisters, including Kourtney, may feel as though she is not giving her all to her younger siblings. If this is the case then she's always in friendly competition with the rest of the siblings to provide the most effective advice. (Source: BoomsBeat)
12 Kourtney spent time in college instead of becoming famous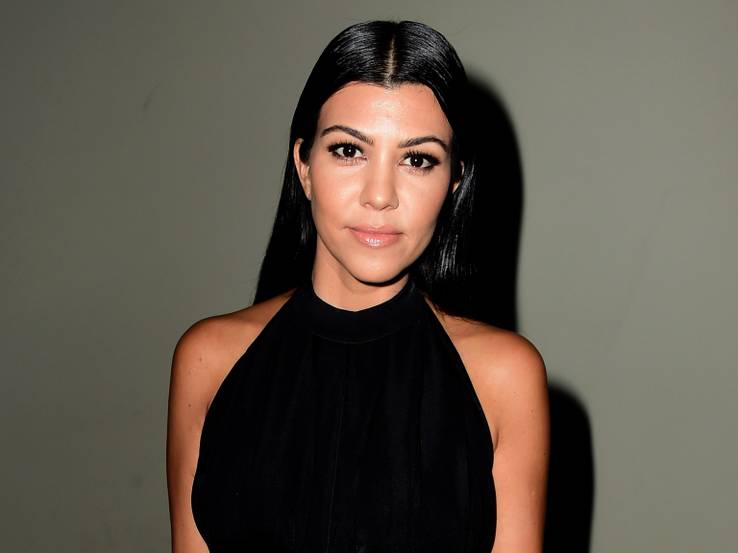 This one must really grind her gears. She's gone to a post-secondary school. This means that she and the family have spent a lot of money putting her through school. She only has one degree, which is actually pretty good, but it means nothing when she doesn't have the same fame as her sisters. While she may have gone to college and became educated in whichever field she studied, her sisters not only took different routes but found fame and fortune with it. This growth hasn't been so relevant with Kourtney because she spent some time in a post-secondary institution.
This isn't to say that what Kourtney did was bad, after all, sticking out college is something not everyone can do. However, her sisters took a different approach and developed in other areas of their lives, such as starting clothing lines. Kourtney decided to something that was unique to her personality and that's a good thing. The other sisters may not have gone to a college but managed to gain knowledge and expertise in areas college can't particularly give. (Source: Buzzfeed)
11 her sister kim is the most googled celeb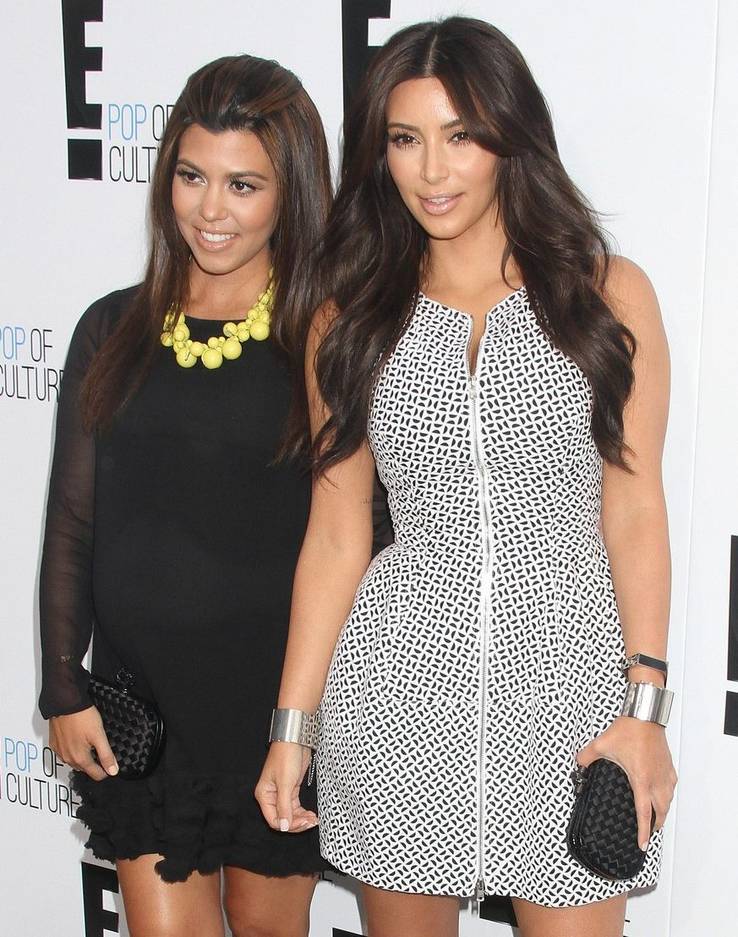 Kim K is so well known there's even a wax figure of her. Honestly, how many celebs have a wax figure of themselves? Probably only a few handfuls! Being one of the most popular people seems to really have its perks when considering what one can do with that fame. Kim Kardashian has done a lot of things to really make the other sisters feel less worthy. She dominates social media in a way that Kourtney will likely never be able to achieve.
If a celeb doesn't keep up with the latest social media trend it's possible that they'll fade into the dark abyss that is post-stardom, and eventually be seen on some episode of a show that covers old stars that died out.
Kim Kardashian's rise to popularity is easily the only reason as to why the family has found fame for themselves. We have no doubt that Kim would have had to lend some of her social media wisdom to her sisters, who were definitely in need of some help at the beginning of the Kardashian rise to fame. Kourtney has not quite mastered it the way her other siblings have, perhaps with time and a little bit more effort, she will make it to the top one day. (Source: BuzzGhana)
10 Kourtney didn't have anything to push her to fame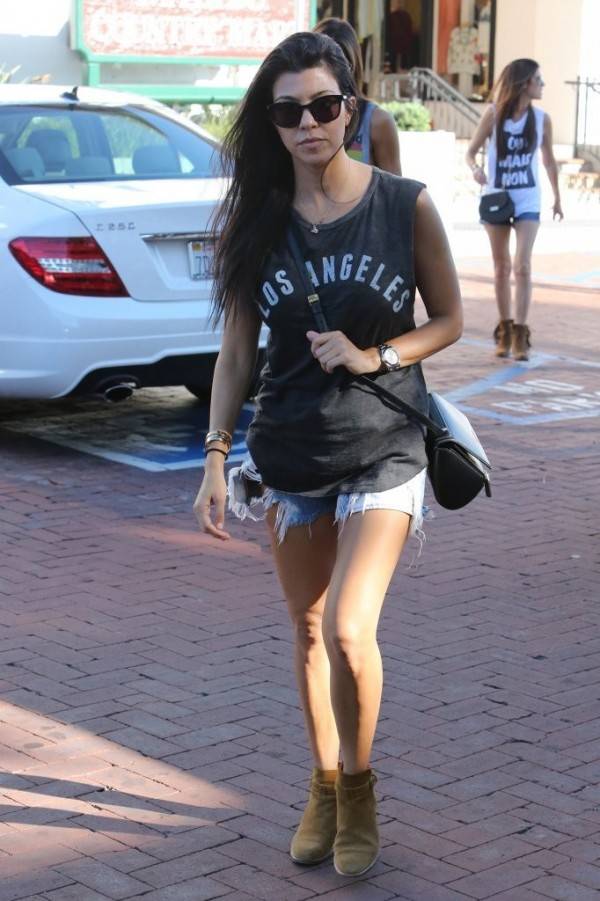 While the Kardashians, in general, are well known for certain types of videos that they have produced, Kourtney isn't exactly the one that comes to mind when someone thinks about the "videos". This is both good and bad. While it's good because it makes her seem like more of a family-friendly icon, and can actually allow her to do some work towards other markets, it's bad because it's less notorious popularity that might last longer.
Kourtney can be two things. She can be jealous of her sister's fame or she can be grateful that she's not well known by millions for creating such content. Either way, there's an always going to be advantages and disadvantages to both decisions. Kourtney has the tools at her disposal to be exactly like her sisters or become her own person.
Obviously, the reason why they are relevant is because of such films, and the constant fact that people are still bringing it up proves our point. Whatever it is, it's certainly something that has worked for many of them in terms of getting more people to look in their direction. Kourtney may not be known for her content but might be known for other aspects. (Source: Unilad)
9 She's not the richest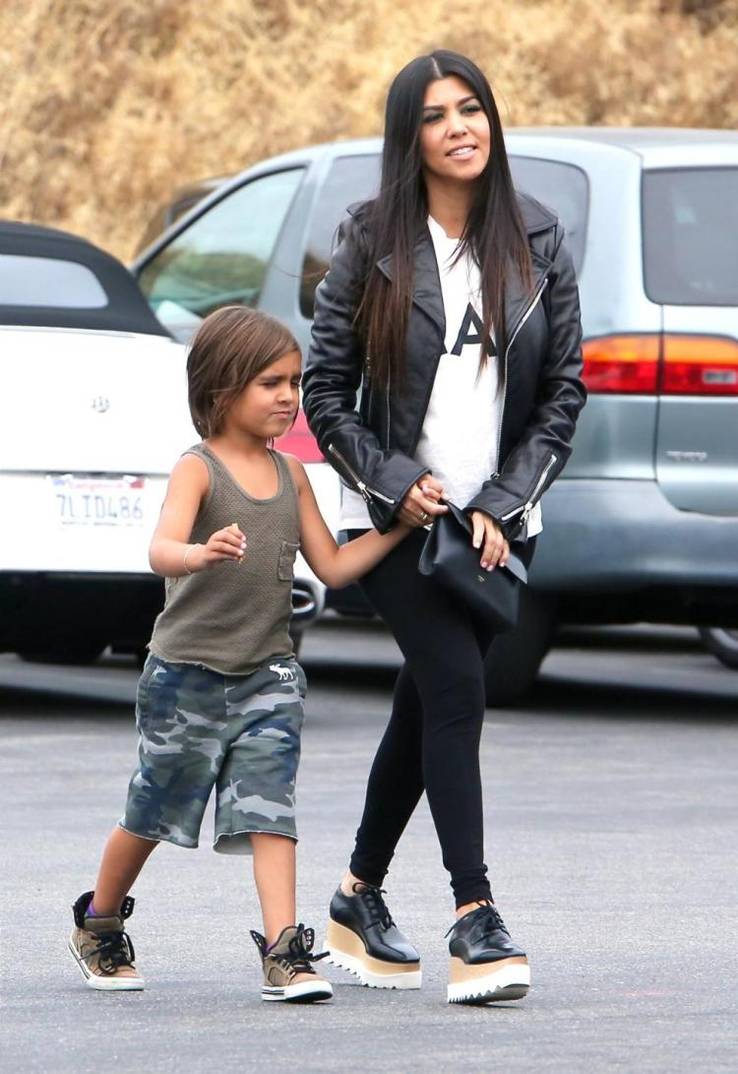 Apparently, Kourtney isn't the biggest baller of the family. This isn't a bad thing, considering the amount of cash each sister has anyway, but we're sure it must be nice to have as much cash as Kim or Kylie. Since Kris pretty much controls her daughter, it comes as no surprise to learn that Kourtney supposedly isn't the one who makes most of her decisions in concerns of her lifestyle. Generating income is a huge part of being a Kardashian, but Kris tends to oversee things.
The family member who's supposedly the one with the deepest pockets of the bunch is Kylie Jenner. It's said that it used to be Kim Kardashian, but hey, things change over time and Kylie has clearly figured out how to become the most successful.
Kylie has taken over being a baller because of her business escapades. She has created clothing lines, a makeup line and more. She's in ads, endorses brands, has her television shows, and makes money through advertising on her Instagram. Kourtney occasionally does the ad on Insta like the rest of her sisters, but even then, she is nowhere near Kylie in terms of hierachy. (Source: PopSugar)
Featured Today
25 Facts About Heath Ledger's Joker That Fans Still Choose To Ignore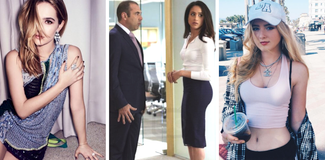 10 Actresses To Forget About In 2018 (And 10 Who Will Replace Them)

15 Times Celebs Pushed Themselves To The Extreme To Snatch An Oscar

8 Kourtney is the oldest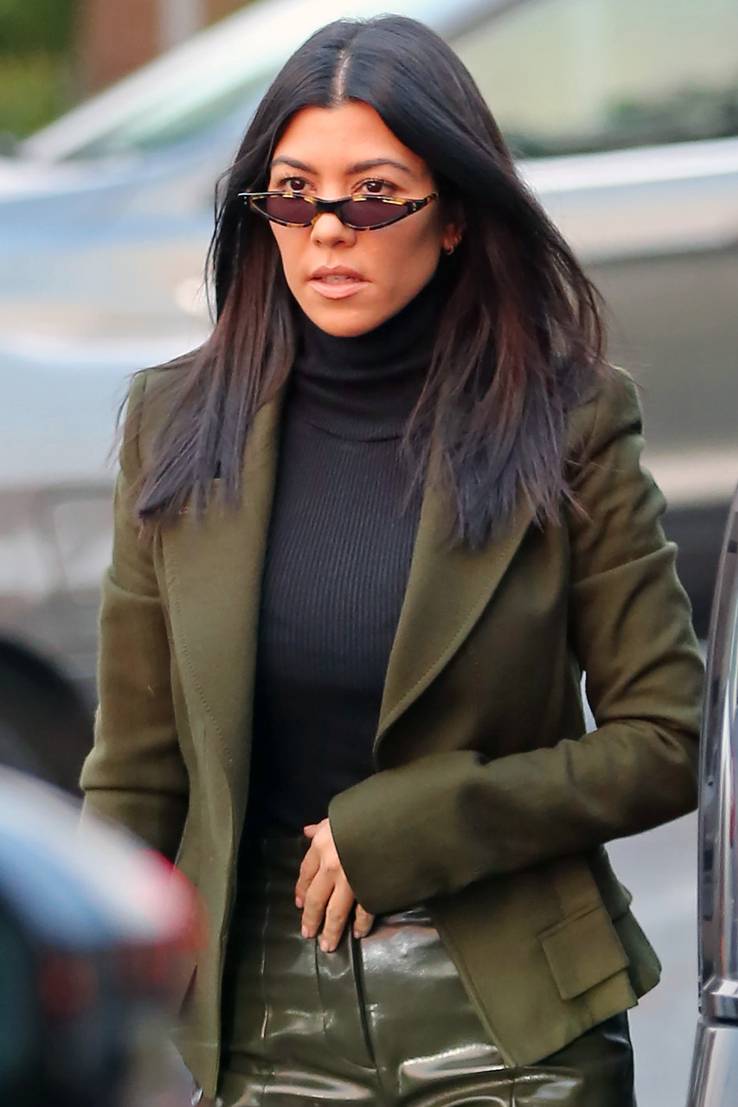 We're all familiar with the firstborn being left out of the activities in a home. It's been portrayed in shows and in movies so many times that it's a little stale to some of us. In this case, it could very well be that our good gal Kourtney feels that way because of the clear fact of the parents needing to take care of the other children who were born during her childhood. This is actually quite common in young children, they're often left with a feeling of being abandoned because the parents needed to take care of their other children. It's possible that Kourtney was left with this feeling.
If she did feel this way as a child, she certainly grew out of it quickly as she has spoken to her family members, especially her sisters. The family itself doesn't seem to try and leave each other out of anything, at least in the adult years that we have seen. In this case, it's possible that Kourtney gave up a lot of her own small personal goals to make sure her sisters got what they needed when they were growing up; this can include someone to talk and hang out with. Kourtney Kardashian is certainly someone who must have felt this way as a child at some point simply because she's the oldest. She was more aware than the others at a young age and could have noticed that she was not getting as much attention as the others were.
7 Kendall Jenner and her cars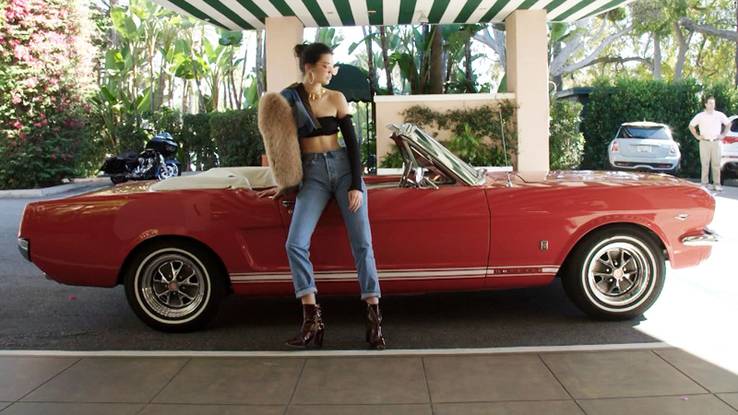 So, getting into something that a lot of people like is pretty important, especially if you're a celeb because it can create a consistent viewership for your personal brand and even generate a new source of revenue. It's like building a connection, and that's what Kendall did. She decided to get into cars, or she was naturally into them and well, people who also like cars ended up getting to know her because of it. It's much like a conversation starter.
While it's possible to find out what Kourtney is into, it might not be such a specific niche like cars. It doesn't seem like Kourtney is on the same level of getting into niches that are big and get people to stay alongside someone in the niche sector.
When looking at Kendall, you see that she's in a niche sector that has always been a fascinating topic for many. It's a great marketing move if done on purpose and could seriously be a stepping stone to even greater things in the future for Kendall and the automotive industry. Kourtney could certainly take a lesson on this marketing strategy if it was done on purpose. However, if it wasn't she could just go and find something that interests her and build a relationship with people in that particular industry. (Source: CheatSheet)
6 Kim worked in the closet organizing business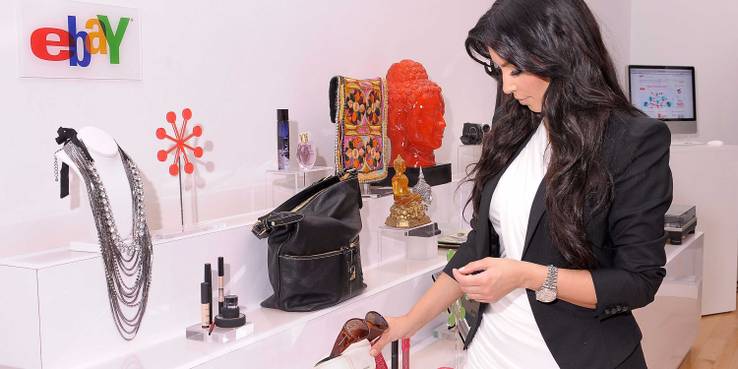 The closet organization should be big for the super busy people in our world. It's an idea that's targeted towards organizing a closet in a specific way so that everything can be accessed quite easily. Obviously, it's not the everyday business to be in. If Kim was in this business it must have allowed her to make some significant contacts in the industry because she's pretty big now. Kim K was working with famous people before she was even super famous. That tells everyone in the world one thing, she's got fame in her blood.
Having the ability to make contacts is the most important thing in Hollywood. You can be nothing at the start, but then after talking to all the right people, you can end up exactly where the Kardashians are today. Kourtney likely has her own contacts, but clearly needs some help from her other sisters to get as big as them. Kim Kardashian has a talent for doing little things and then getting amazing benefits out of them in the long run. It's possible that Kourtney is already doing this and trying to make herself more known to the world, kind of like what her sisters have done. (Source: USAToday)
5 kylie was in commercials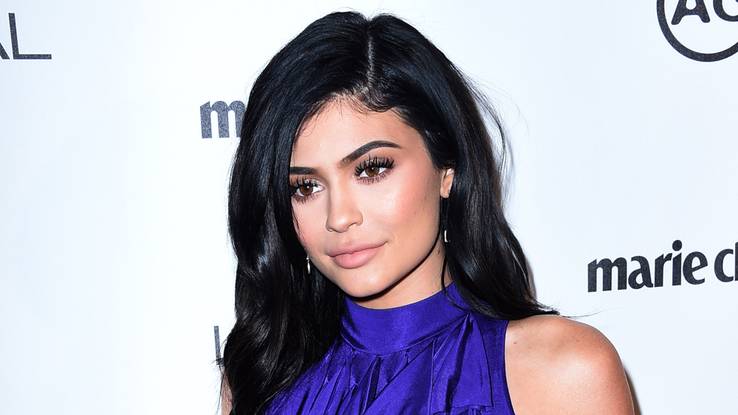 Most people start off by having a history of doing some hardcore acting as a kid, then going into drama in post-secondary. It's not often that you hear someone got their career on a springboard for her career on the big screen. Getting started via a commercial isn't easy either. It takes a specific person to actually see it and like what is happening in the commercial for them to want to go and look for you.
Kylie Jenner is actually quite lucky to have found herself on the good end of the stick, most people who're in commercials probably don't make it as far in the celebrity industry as Kylie has.
In general, most individuals will have to do a lot more or even beg someone for their first role. It still takes a lot of effort to get started off in show business. Famous people like Kylie are thought to have been groomed their entire lives into doing those very specific jobs. Some people probably think that it takes much more than just a  few amazing commercials to get your life in show business started off and quite frankly if it's true, then Kylie got incredibly lucky. (Source: USAToday)
4 Kylie was on a cheerleading squad in high school
A cheerleader is just one of the many different things people do while in high school and even university/college. It requires dedication, time, and in some cases tears but most of all, a deep sense of trust for the people who are under you. If you were to look at the pyramids that cheerleaders make with their bodies, you would clearly see that it's all reliant on the people at the bottom.
Kylie Jenner was supposedly a cheerleader and it gives off the sense of complete dedication to whichever project she's trying to complete for whatever reason she wants. It also shows the ability to trust, which is actually present in all the siblings but must be especially evident in Kylie because of her past experience in cheerleading. She's trusted people to do their job correctly so that no one gets hurt, ever. It's truly a bonding exercise that can manifest itself in the form of the sisters since they all come across as trusting individuals of each other. This sense of reliability and trust most definitely helps in the relationships she builds with her siblings. (Source: UselessDaily)
3 Khloe has experience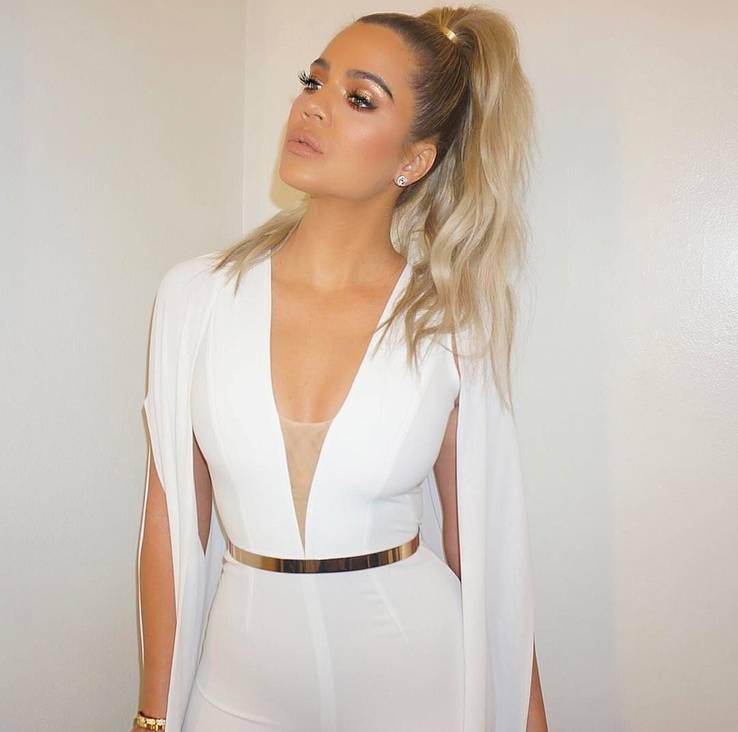 Being in a car accident of any kind can have lifelong effects on the human body that are negative. Many teens get into car accidents and unfortunately find themselves scarred both physically and emotionally. It's a traumatizing thing that happens once in a while. Khloe not only had one, but the accident also left her with a scar on her body. Being at such a young age and being involved in a car accident is surely something that can change a young person's mind about so many lifelong debates.
This situation while extremely bad could very well have been a time for her to become more emotionally awake. The accident was apparently revealed on an episode of Keeping Up With The Kardashians.
What this means for Kourtney is that she might not have some physical wound from her teenage years that very well could have changed her life. It's essentially something she doesn't have or really want to have. An accident like that is something that no one wants to experience but to those who have experienced it, it's a truly eye-opening moment in their lives. This is especially true if they're a young mind that can be molded into different ways based on their experience. As far as we know, Kourtney hasn't had any eye-opening events. (Source: MetDaan)
2 Kourtney doesn't try to help her fame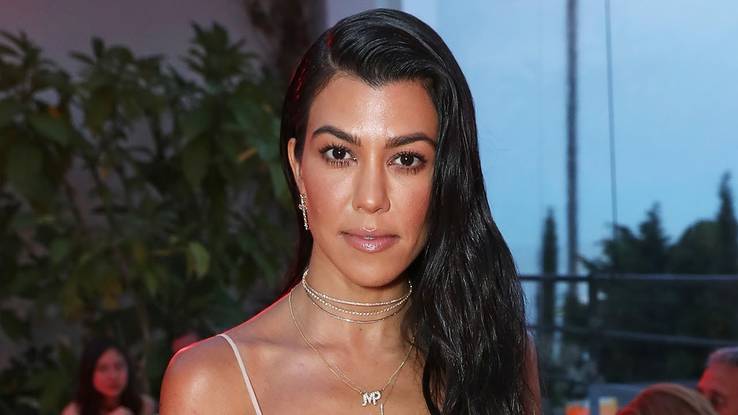 This is quite true when you compare Kourtney to other siblings like Kim Kardashian. Kim is arguably the most well-known member of the family in the world, she's also tried to maintain this by always updating what she's doing and ensuring that her needs and wants are properly satisfied.
Their show, Keeping Up With The Kardashians is also said to be on the decline. This is likely happening because the show has been on the air for literally years upon years and to many outside viewers, the family might not have much to offer the average bloke. The show was a stepping point in popularity for many of the family members, especially Kim and Kourtney. Kim has moved onto doing other things but still keeping that stream of popularity open by staying on the show and being part of new projects that can truly help her out in the long run. Kourtney, on the other hand, took the idea differently, while she still grows in popularity, she's not trying to become a super-star or anything like that. She's essentially trying to maintain her level of fame for the time being and could be letting her fame grow passively at the same time as growing it in other sectors without her even knowing. (Source: TheRinger)
1 Kourtney's wardrobe isn't always designer
This is true with most regular, non-celeb people. However, when someone takes a gander at a celeb, they see what's popular by seeing what they wear. If it's a baggy shirt, the celeb will wear a baggy shirt. This is usually done to ensure the celebrity can stay in connection with their young fans as well as make new people fans of them. The Kardashians are no different. They try to maintain their fame with a change in wardrobe every now and then. However, they keep some personal tastes open. This is true with Kourtney who is said to have an amazing wardrobe, but also keeps herself inline with her personal style. The family members seem to be willing to drop more of their personal taste so that they can remain modern looking and popular with yet another generation of people.
Kourtney Kardashian is said to have a pretty wild wardrobe.  This means that she enjoys having control over what she gets to wear on a day to day basis. There are likely even her personal brands that she prefers over others.
This is also true for other clothing items. The family, in general, understands that it's important to dress to impress but Kourtney takes it to another level. The other family members might move towards a more casual attire when needed and a business one when they feel fit, but Kourtney seems to come off as someone who is capable of doing multiple styles in one. This is good because it shows us simplicity but also bad because it doesn't show diversity in the clothing. (Source: HelloMagazine)
Source: Read Full Article