15 Signs Angelina Jolie Is Living Her Best Life Since Split From Brad Pitt
There was a time when Angelina Jolie and Brad Pitt appeared to be the perfect couple and were the picture of married bliss, which is why fans were shocked when it was announced in September of 2016, that they would be divorcing. The statement asked for privacy, but that didn't stop tabloids from speculating about what went wrong, and the media attention certainly didn't help the situation.
It was a difficult time for the couple, as well as their six children, and Jolie has admitted it's been tough, and that she doesn't "enjoy being single." But despite her family's heartache, she has also accomplished a lot during this time. From releasing a Netflix film that had been in the works for over a decade, to buying a new, incredibly beautiful home which her children helped furnish, Jolie has picked herself up and continued, but the stress and emotions have also taken their toll on her, and not everything has been positive. She has suffered from a health condition, as well as admitting that she went into a bit of a lockdown at one point focusing on her children instead of her career.
Here are 15 things that Angelina Jolie has done since her split from Brad Pitt.
15 She Bought A Home That Belonged To Cecil B. DeMille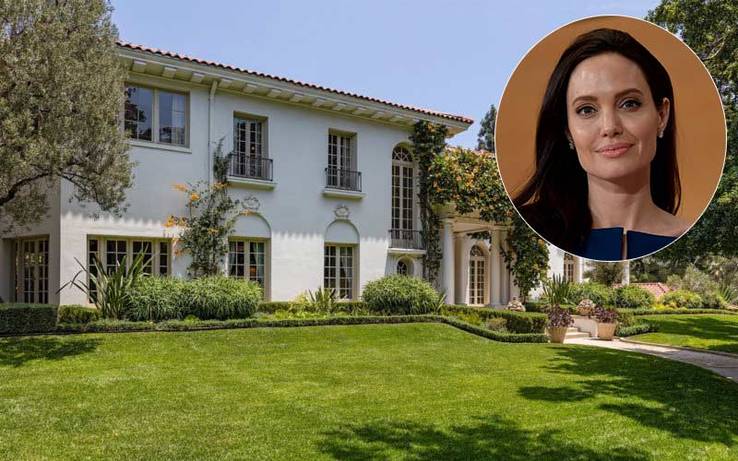 Angelina Jolie has many roles, but one of the most important ones is as a mother, and she takes the wellbeing of her children very seriously, especially since they went through a hard time following their parents' divorce.
A lot of changes have happened around the Jolie-Pitt house since the couple called time on their marriage, including moving into a new home. The New York Times notes that the family reportedly left Pitt's estate and relocated to a rental for nine months before Jolie made the decision to buy a new home, a Beaux Arts mansion that was once the home to the filmmaker, Cecil B. DeMille.
Speaking of her decision to buy the home, Jolie said, "It took me a few months to realize that I was really going to have to do it. That there was going to have to be another base regardless of everything. That there was going to have to be a home. Another home." But the new home is beautiful, as the publication notes, and Jolie also recruited the help of her children to decorate.
Vanity Fair also commented on Jolie's home and revealed that it has beautiful lawns, trees, fountains, and a swimming pool. It's also bright, filled with windows, and creamy-white furnishings.
14 She Released A Netflix Film Based On Her Friend's Memoir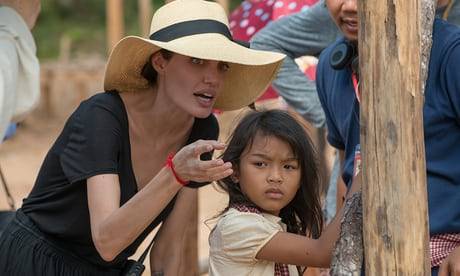 Angelina Jolie has also been a busy woman since her split, and she took on the Netflix project, First They Killed My Father, which begun streaming on Sept. 15, 2017. The film is set in wartime Cambodia and is a gut-wrenching tale based on the true story of Loung Ung's memoir (called First They Killed My Father: A Daughter of Cambodia Remembers and published in 2000). It's told from a little girl's point of view during the Khmer Rouge years.
The two women met years ago, when, according to The Hollywood Reporter, Jolie was in the country working on her first Tomb Raider movie. She read Ung's memoir and contacted her, but it was not until 2015 that the filming finally started. But it wasn't without its challenges, including extreme heat, which caused fainting and vomiting, as well as "tarantulas and snakes." Jolie recalled, "We killed some snakes and ate some. That's part of the culture; there's a really good bug restaurant." And the publication notes that she and her family even learned to cook reptiles after this.
Cambodia is a country that's close to Jolie's heart, and her eldest son, Maddox was adopted from an orphanage there.
13 She Went Into A Bit Of A Lockdown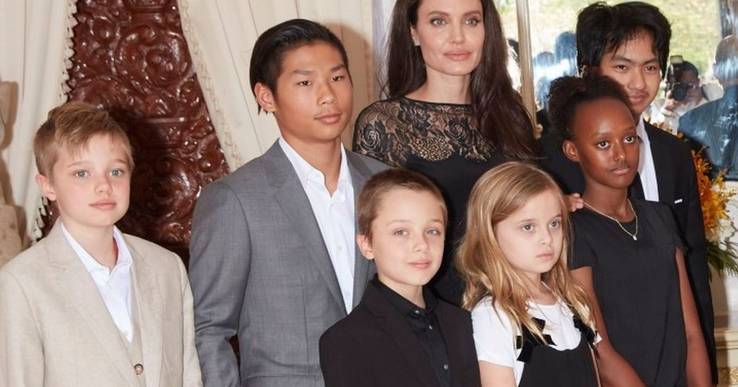 A breakup is never easy, especially not when the couple has been together for more than a decade, and share multiple children together. This is why there was a time when Jolie claimed she went into "lockdown" following her divorce from Brad Pitt, to spend time with her six children.
In an interview with People magazine in September of 2017, Jolie spoke about the fall out from the divorce, saying, "I have had my ups and downs. I guess I am a little bit stronger. We all have our difficult times, but as a mother, you also have a responsibility first and foremost towards the kids. They are going through their formative years and everything else comes second to that." She put her children first during this time, shelving projects and focusing on their needs, as she told the publication, "I haven't worked for over a year now because they needed me home. We've all been a bit in lockdown." But now, "I think they're itching to get out in the world again."
She also credits her eldest son, Maddox, for telling her that it was the right time to pursue her film in Cambodia (as mentioned above), and he was also involved in the process, even helping with the script.
12 She Took Her Kids For A Cultural Trip To Paris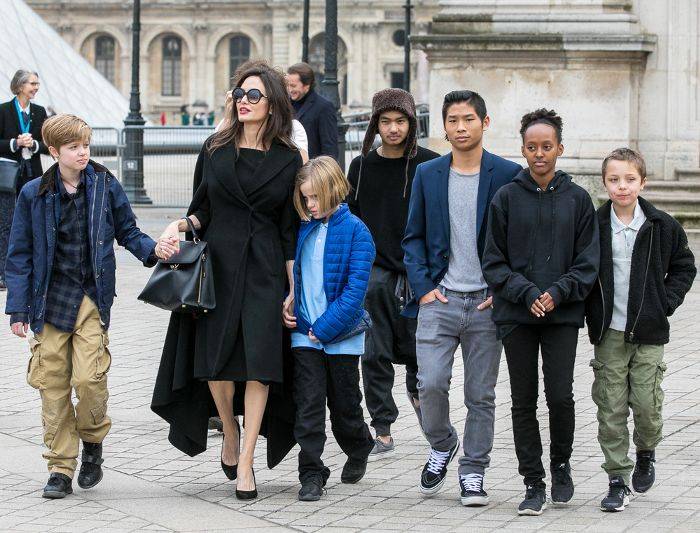 In 2018, Jolie and her large brood, consisting of Maddox, Pax, Zahara, Shiloh, Vivienne, and Knox, were spotted in Paris, France, on a family outing to the famed Louvre museum, one of the most visited museums in the world.
The museum is a historic monument located in the heart of Paris and has stood there for 800 years. Now, it is home some of the most exceptional artworks in the world. These include famous paintings like The Mona Lisa, which was painted by Leonardo da Vinci in the 16th century, The Liberty Leading the People by Eugène Delacroix, which commemorates France's July Revolution of 1830, and La Belle Jardinièr, also known as Madonna and Child with Saint John the Baptist, a painting by Italian artist, Raphael. In addition to these famous paintings, the museum has exhibited works which are divided into eight departments— so there is really something for everyone.
This cultural outing may not be your typical things to do as a family, some younger children may prefer to go to amusement parks, but Jolie works hard to ensure her children are well rounded, something which was echoed by a People magazine source. Speaking of the children's home-schooling, the insider said, "They have tutors for all kinds of subjects, including different languages and instruments. The kids are also very physically active. They like soccer and love skateboarding, and also take self-defense classes."
11 She Took Her Daughters To Visit A Syrian Refugee Camp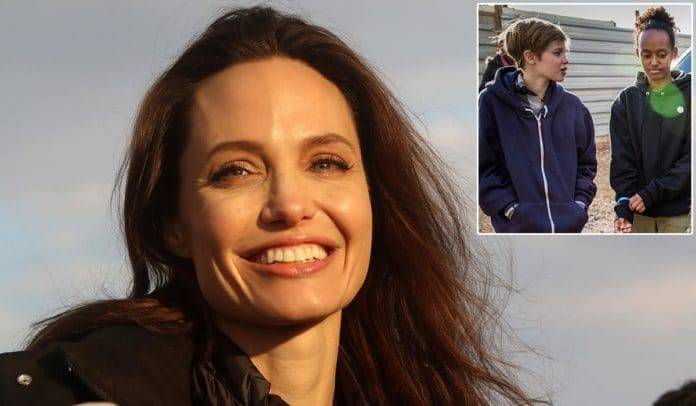 Angelina Jolie brought her two daughters, Shiloh and Zahara, with her on a UN Refugee Agency trip to the Zaatari refugee camp in Jordan, in January of 2018. According to Irish Mirror, while there, the girls met with Syrian refugees who had left their country due to the violence caused by the ongoing civil war, which has already spanned seven years.
They socialized with other girls their age (Shiloh is 11, while Zahara is 13) at the UNHCR-funded community center in the camp, and the girls are all part of an education initiative to empower young girls called the TIGER (These Inspiring Girls Enjoy Reading) project.
This was the first time that Jolie had brought her children with her on such a trip, and according to the UNHCR website, she said, "My daughters Zahara and Shiloh asked to come with me today. They've spent time today speaking and playing with children their own age who have been forced from their homes, whose family members have been killed or have disappeared, and who are struggling with trauma and illness, but who at the end of the day are just children, with the same hopes and rights as children in any other nation."
10 She Revealed She's Working On A Maleficent Sequel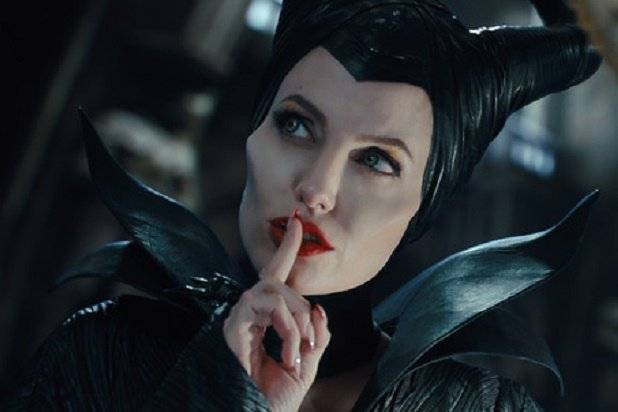 In addition to working on a Netflix film, it has been reported that Angelina Jolie has another project in the works, a Maleficent sequel. In an interview with The New York Times, she joked to the reporter that she would next work on a comedy, saying, "I will get funny at some point," and then later admitting that that's actually not too far off because she's working on Maleficent 2, and "that was a little funny."
What we know about the film so far is that in 2017, while at the Telluride Film Festival (via Coming Soon), Jolie reportedly joked about her return to acting, saying, "I am now the breadwinner for the family, so it's time," adding, "We have been working on the script and this is going to be a really strong sequel."
Variety reports Michelle Pfeiffer is in advanced talks to join the sequel, and her role would be to play the queen in the film. Although the storyline is unclear, as the first film was based on Sleeping Beauty, and Jez Butterworth and Linda Woolverton will reportedly be writing the new script, while Joe Roth is producing the film. The production is set to start in 2018.
9 She Has Continued To Voice Her Concern Over Women's Rights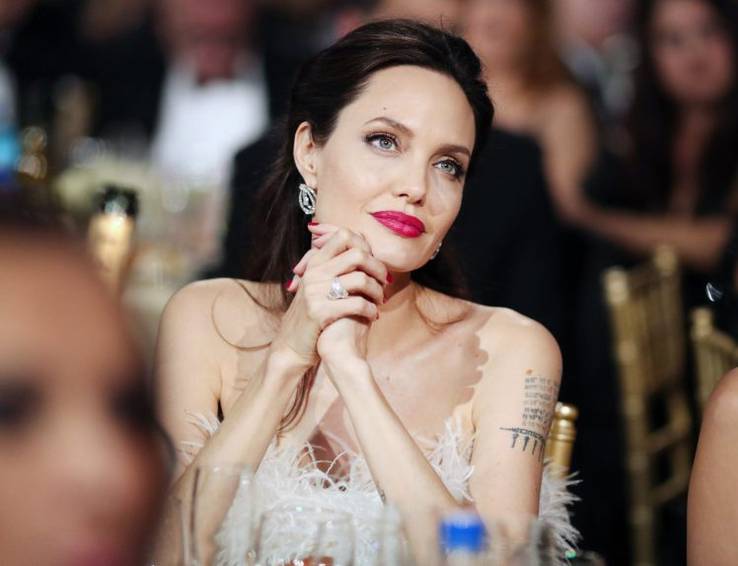 In a letter for Harper's Bazaar in October of 2017, Angelina Jolie spoke about women's rights, something that she is incredibly passionate about. She spoke about how much things have progressed for women in Western countries since the 19th Century, but wrote of the "inequality that still exists for tens of millions of women and girls around the world—such as the ones who have to go to work instead of school because they support their families, like the girl Parvana depicted in the animated film, The Breadwinner. Or the women who will still die young because they have little or no access to health care."
She continued to address the gaps in rights and opportunities between women and men, noting that the World Economic Forum had predicted that it would take 83 years before all this gap closed in all countries.
She has also spoken about women's rights in an interview with John Kerry for Elle on International Women's Day. One of her stand out quotes is about how so many crimes against women are treated seriously, and how victims saw "virtually no convictions." She continued, "It fired me up to start working with governments and lawmakers" and this is because, at the end of the day, crimes against women are still seen as a lesser crime.
Featured Today
25 Celeb Babies Born In 2018 With Names That Leave Us Baffled

20 Times Bernadette Outdid Penny On Big Bang Theory

15 Tumblr Posts That Made Us Rethink These MCU Characters

8 She Admitted To Not Liking That She's Single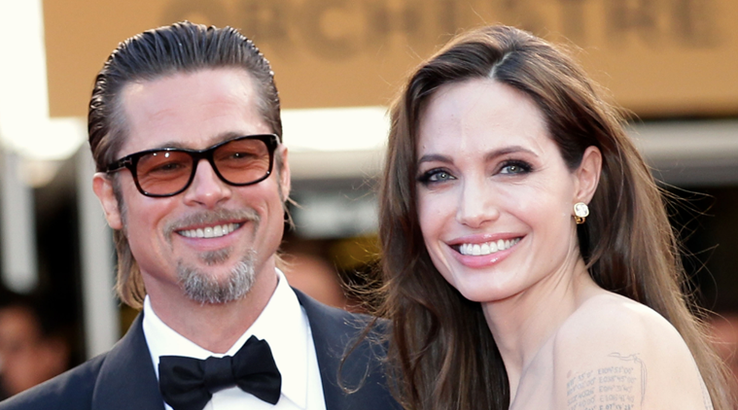 Angelina Jolie's divorce didn't mean her whole world had to stop, but she has admitted that being single is not something that she wanted. Following her September 2016 filing for divorce from Brad Pitt (after a 12-year relationship and two-year marriage), which was her third marriage and his second, Jolie's lawyer released the following statement to People, "Angelina Jolie Pitt has filed for dissolution of the marriage. This decision was made for the health of the family. She will not be commenting at this time, and asks that the family be given their privacy during this difficult time."
It was a difficult time for the family, but the media attention has not stopped, and there have been multiple reports about their thoughts and their feelings since the split. The only thing we can be certain of is the comments that come from Jolie herself, and in September of 2017, in an interview Sunday Telegraph (via People), she said, "Sometimes maybe it appears I am pulling it all together. But really I am just trying to get through my days."
There has obviously been ups and downs for Jolie, as she revealed, "I don't enjoy being single. It's not something I wanted. There's nothing nice about it. It's just hard."
7 She Spoke About The Importance Of Empowering Her Daughters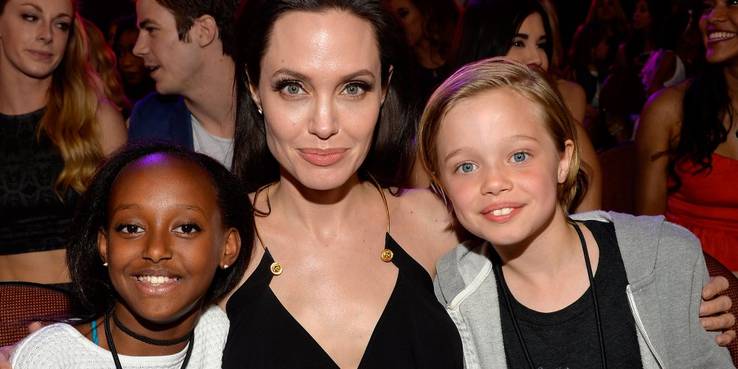 Angelina Jolie's children are incredibly important to her. There are six of them in total, equally split in gender, with three boys and three girls. Her parenting style has been inspired by her late mother, Marcheline Bertrand, who she told W magazine in 2017, "would have thrived as a grandmother." She also commented on what it was like to be a parent, revealing, "[Being a parent] is the greatest gift and responsibility. It means doing everything that you can to live by your values and try to be an example to your children." She added, "I try to lead by example, being conscious of others and being responsible. And to help them have a broader view of the world."
And she feels it's important to teach her daughters on how to empower themselves, as she revealed in an interview with Elle. She said, "I tell my daughters, 'What sets you apart is what you are willing to do for others. Anyone can put on a dress and makeup. It's your mind that will define you. Find out who you are, what you think, and what you stand for. And fight for others to have those same freedoms. A life of service is worth living.'"
6 She Has No Downtime, But She Embraces That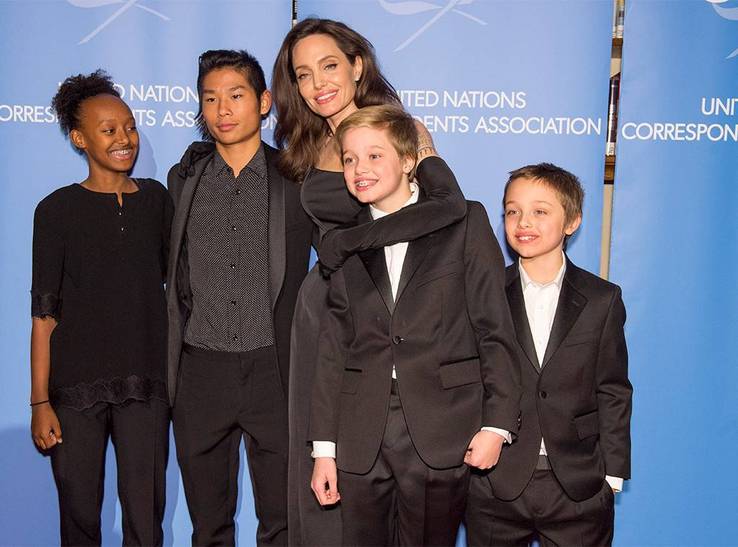 With six children, a busy career, taking time to be an advocate for human rights, and the plight of refugees, you can imagine that Angelina Jolie does not get much time for herself. And she recently confirmed that those suspicions would be correct because she doesn't, not that she minds though because she takes pleasure in knowing that she doesn't rest because it's part of being a mother.
She told Hello! Magazine (via The Independent), "I really don't [relax]. I'm one of those people. It drives me nuts when people tell me to relax. I think a lot of moms don't really rest. And somehow we find a real pleasure in that. I mean, even if I try to take a bath, I'll end up with at least two of my kids in there with me, which is lovely. I wouldn't trade it at all."
A source also revealed to People, that since her split from Brad Pitt, Jolie has been extremely busy. They said, "Angelina is busy with everything she is doing, including being a super mom to her kids. But she is doing fine and working with Brad on ways to continue their lives so everyone is happy."
5 She Started Cooking Classes, At The Request Of Her Kids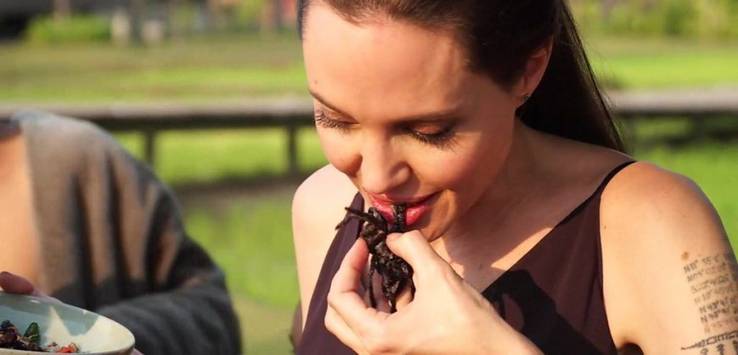 In an interview with Vanity Fair magazine, Angelina Jolie told them that she has no interest in working on another film right now, and the reason for that is because she wants to keep things simple. She said, "I'm just wanting to make the proper breakfast and keep the house. That's my passion. At the request of my kids, I'm taking cooking classes. As I go to sleep at night, I think, Did I do a great job as a mom or was that an average day?"
This is not the first time that Jolie has spoken about cooking. When she was in Cambodia, she revealed that she learned to cook tarantulas, among other things. Then, in a video featured on BBC News, she and her children cooked bugs to create a meal. The actress said she first tried bugs when she was in Cambodia, adding, "You start with crickets and a beer, and you then you kind of move up to tarantulas." And in the interview, her twins, Knox and Vivienne, were seen picking out bugs to put in the frying pan, as well as tarantulas and even scorpions.
Although Jolie announced that the flavor was "really good," her son Knox didn't agree, saying, "It's like dry chips; like flavorless chips." Maybe that's why her children wanted her to take cooking lessons?!
4 She Reconnected With Her Estranged Father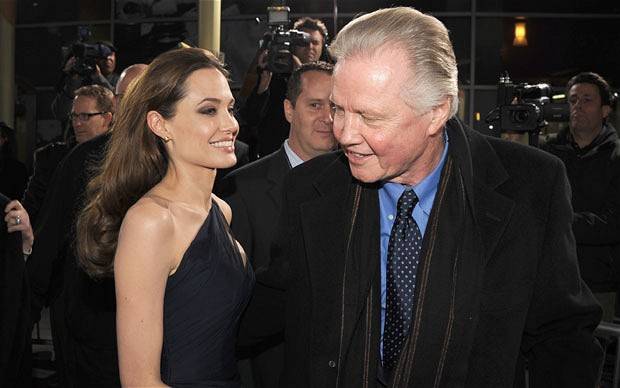 Angelina Jolie may have lost one relationship when she and Brad Pitt divorced, but she gained another because, according to Vanity Fair, she reconnected with her father, Jon Voight, who she had been estranged with. The father and daughter have had a complicated relationship over the years, but Jolie's comments to the publication really made it seem as though her father stepped up when he was needed.
She said, "He's been very good at understanding they needed their grandfather at this time. I had to do a therapy meeting last night and he was just around. He knows kind of the rules — don't make them play with you. Just be a cool grandpa who's creative, and hang out and tell stories and read a book in the library."
But it wasn't just her father who provided her with support during this painful time, but also her friend, Loung Ung, who she worked with on their film, First They Killed My Father. She has also known Ung for almost two decades. Speaking of their friendship, Jolie said, "She's that girlfriend who rolled up her sleeves, got on a plane, and helped me on Christmas morning. She's been my closest friend. I cried on her shoulder."
3 She Partnered With Guerlain, In Memory Of Her Mother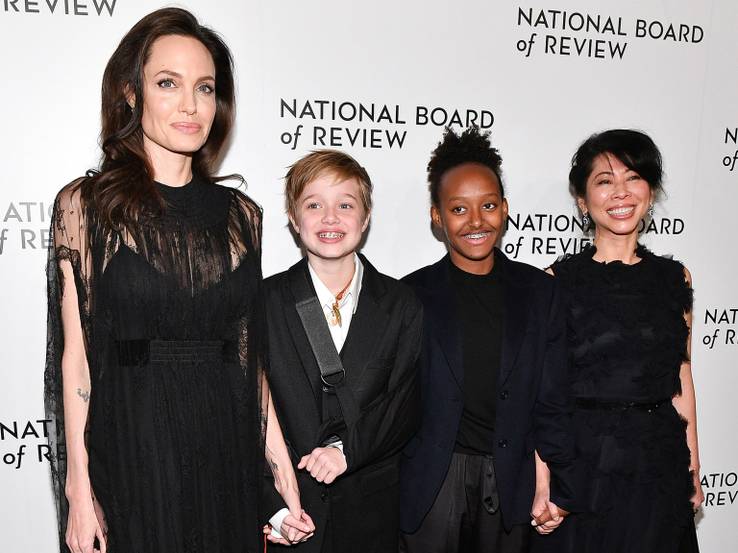 Angelina Jolie has reconnected with her estranged father, Jon Voight, but she was always extremely close to her mother, Marcheline Bertrand, before her passing. In an interview with Hello! Magazine, Jolie she revealed that she had partnered with a beauty brand, Guerlain, which the publication noted was the first beauty brand she had aligned herself with.
So, why Guerlain? She said, "Because it was a brand my mother loved, and that I knew from my childhood. It spoke to her, as it does to me, of beauty, history, and quality. It's the oldest perfume house in the world, from France, a country I love and feel connected to and spend time in. As I talked to Guerlain about the artistry they devote to the making of the perfume and the way they work in communities, sourcing their ingredients, the pieces came together and I felt we were a match."
She also commented on how her mom was a "natural woman" and never spoiled herself, and although her beauty routine was pretty basic and her jewelry was modest, there were reportedly a few items she used to make her "feel like a lady." She continued, "One of those special items – and I remember it because it seemed so elegant – was her Guerlain powder (Ladies in All Climates)."
2 She's Dealt With Health Conditions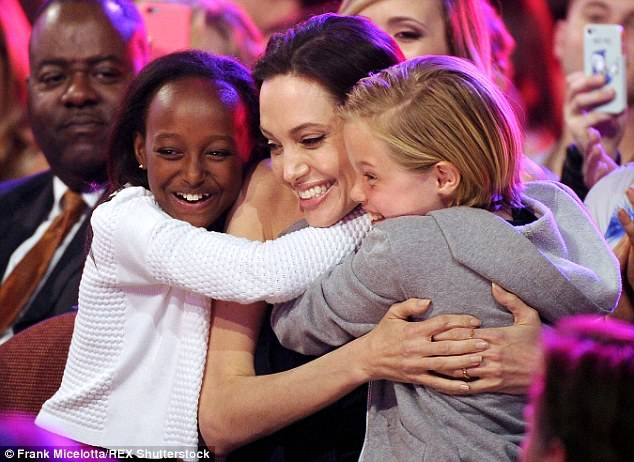 Since her split, it hasn't always been positive things that have happened in Angelina Jolie's life, and she has been open about her struggle with health issues. In addition to hypertension, she had also developed Bell's Palsy. During an interview with Vanity Fair, the publication noted how she had suffered from the condition, which is the result of damage to her facial nerves, although Jolie told the publication she credits acupuncture for helping her have a full recovery. She also said, "Sometimes women in families put themselves last until it manifests itself in their own health."
Speaking to People, she also commented on how she had been through a tough year not only emotionally, but also physically. She said, "And I have some other health issues. So my health is something I have to monitor. I feel sometimes that my body has taken a hit, but I try to laugh as much as possible. We tend to get so stressed that our children feel our stress when they need to feel our joy. Even if you are going through chemo, you need to find the ability to love and laugh. It may sound like a postcard, but it's true."
1 She Says She And Brad Pitt Are Working Towards The Same Goal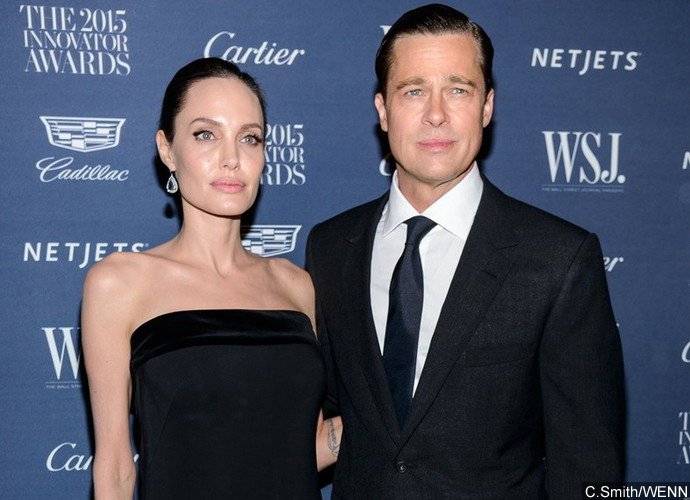 Angelina Jolie may be willing to speak about a lot in her life— from her children to her health conditions, and her passions, which include her work as an ambassador for the United Nations. But one thing she seems to be reluctant to speak about is her divorce from Brad Pitt and what exactly went wrong. It's no secret that when Jolie filed for divorce in September of 2016, her fans were shocked. The couple had appeared to be perfect together, and no one really expected them to break up.
Even in an interview with Vanity Fair almost a year later, she was reluctant to speak about Pitt, and when asked if the tabloid gossip about whether their communication had improved was true, the publication noted that she took a long time to formulate her answer. When she had, this was what she had to say: "We care for each other and care about our family, and we are both working towards the same goal." The journalist noted that despite their being "anger and pain" beneath the surface, Jolie wanted to keep her emotions out of the interview. She continued, "I was very worried about my mother, growing up—a lot. I do not want my children to be worried about me. I think it's very important to cry in the shower and not in front of them. They need to know that everything's going to be all right even when you're not sure it is."
References: vanityfair.com, us.hellomagazine.com, people.com, independent.ie, wmagazine.com, elle.com, harpersbazaar.com, nytimes.com, unhcr.org, popsugar.co.uk, edition.cnn.com, hollywoodreporter.com
Source: Read Full Article