15 Surprising Celeb Romances We Were Not Expecting In 2018
While many celeb couples didn't make it into 2018, there are others who kicked off the new year with a passionate romance, and they can't be any happier about it. There's no way that you've missed the breaking news about the young love between Amber Heard and the billionaire, engineer and business magnate, Elon Musk. Not only did it come as a great shock that nobody saw coming, but it's quite an unusual pairing. Of course, the fans have heard of such bizarre couples before, but it still feels weird that a brilliant guy like Elon Musk would pick J. Depp's ex over a more mature woman. Another thing that raises eyebrows is Elon's busy schedules, which hardly leaves any room for dating, not to mention something more serious.
And just when the world was about to welcome the new celeb couple, Amber and Elon decided to call it quits. It even turned out that this was not their first separation. By the look of it, things don't go well in their relationship and the chance of making it into 2019 is shrinking by the hour. Hopefully, the other 15 newly dating couples won't have to go through such challenging periods, but you never know what the future holds for all of us. From Leonardo DiCaprio's new romance with Camila Morrone to Dakota Johnson's new guy, today we'll talk you through 15 new celeb romances the world didn't see coming!
15 Leonardo DiCaprio And Camila Morrone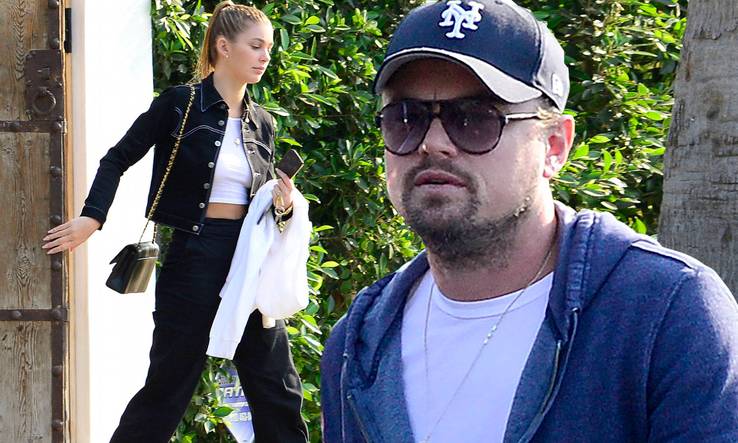 Despite all the ladies who've been associated with Leonardo DiCaprio, it seems that the cherished actor is currently interested in this 20-year-old IMG Model. It's pretty obvious that the A-lister shares a special bond with the lovely Camila.Otherwise, he wouldn't have been spotted leaving her house located in Los Angeles. Camila is indeed a charming lady who's almost 23 years younger than Leo. At only 20, the beautiful model doesn't seem to be much bothered by such marginal things like age gaps anyway.
Camila also emerged from her pretty home rocking a belly-baring crop-top paired with casual black sweatpants. The 43-year-old Oscar Winner might have finally found the girl of his dreams. But even if Leonardo's new subject of desire, Camila Morrone, isn't the one, she'll ease her way into Leo's lengthy list of exes for sure.
14 Tom Cruise And Vanessa Kirby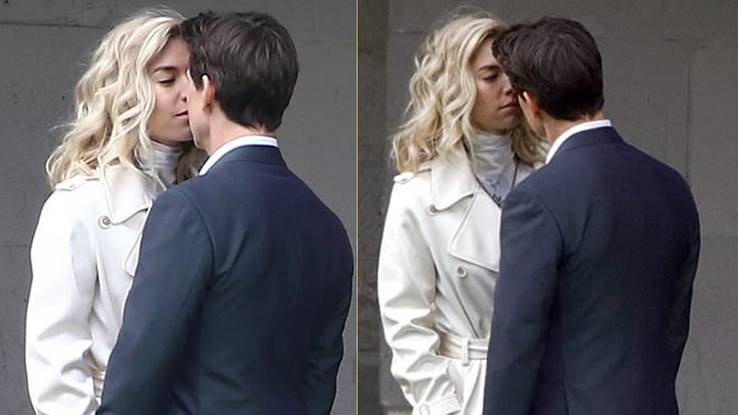 It's been more than five years since Katie Holmes and Tom Cruise put an end to their otherwise beautiful marriage. Despite all the years and memories they shared together, Tom and Katie had to accept the sad reality; their marriage was a wreck, so the thought of divorce came quite naturally. Hopefully, both of them have already healed from this dark period, which is indeed the right step to take after a heart-wrenching split. Well, Tom has definitely turned the page, and his new flame is probably the reason for his high spirits these days. While Katie is in a fierce romance with Jamie Foxx, Tom's feeding the fire in Vanessa's heart. It's clear that these two cherish every second together, so their fans can feel free to celebrate their romance.
13 Emma Watson And Chord Overstreet
Finally, Emma Watson has found the guy of her dreams, and there's hardly a reason why her fans shouldn't be celebrating the good news. Best known for portraying the cheeky character of Hermione Granger in Harry Potter, Emma Watson has just captured the hearts of millions of viewers out there. Her bookish personality, brilliant mind, and quirky nature made her the cherished person she's today. Perhaps this was the first thing that impressed Chord Overstreet as well. The sugar-sweet couple was spotted walking hand-in-hand as they looked so smitten with each other! Although their love story is still shocking news to most people, Emma seems as though she's finally met her prince on a white horse. As they took a leisurely walk around town, Emma was indeed beaming at the handsome 29-year-old Glee star.
12 Lucy Hale And Riley Smith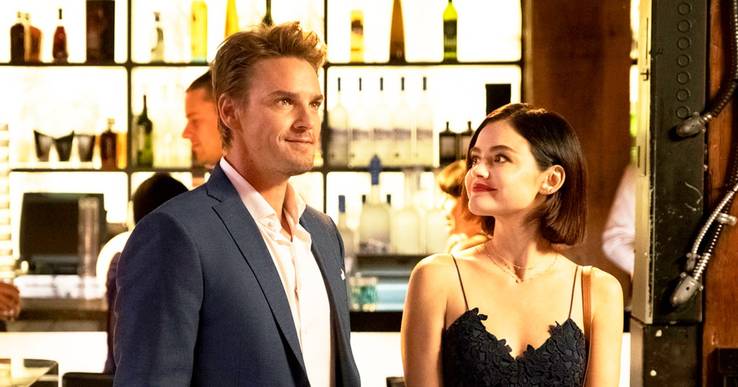 Another fabulous lady who kicked off the new year with a new attractive partner is the Pretty Little Liars' star. Well, it goes without saying that Lucy Hale can offer any guy the full package of personal traits, like good-heartedness, intelligence and, of course, perfect looks. After all, Lucy is the Pretty Little Liars' star, so she certainly knows how to play her cards well. Apparently, Riley Smith doesn't mind being enchanted by such a charming lady either. The gorgeous actress was spotted locking lips with her new guy, Riley Smith, and she appears to be head over heels in love with him. It was reported by People that the cute couple also spent Valentine's Day together as they celebrated their love with a dinner at Pace Restaurant located in Los Angeles. Hopefully, Lucy and Riley will find a way to keep the spark burning for years to come.
11 Nick Jonas And Madeline Brewer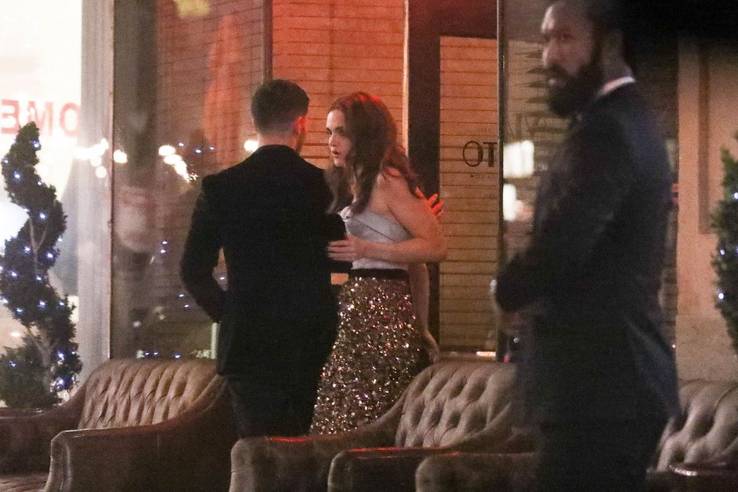 Best known as the former member of the Jonas Brothers band, Nick Jonas has apparently started dating the charming Madeline Brewer. These two looked smitten with each other as they shared an evening together. The 26-year-old singer and songwriter Nick Jonas was photographed out to dinner with none other than the lovely Madeline Brewer. This natural beauty with auburn hair undertones is the talented actress from The Handmaid's Tale. Over the years Madeline Brewer has starred in lots of other prominent tv series, such as Orange Is the New Black or Men Against Fire. With her gifted nature and dazzling smile, Madeline must have made such a strong first impression on Nick Jonas. They may be a new couple but who knows where they'll be in the next few years.
10 Camila Cabello And Matthew Hussey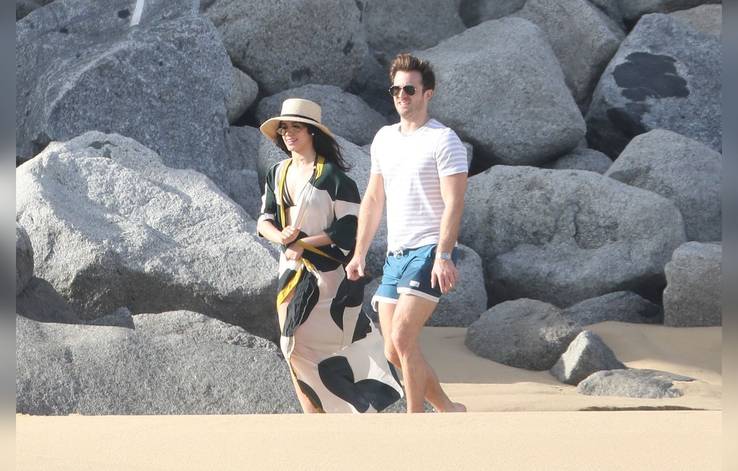 While most celebs have their divorce lawyers on speed dial, just in case something gets out of hand, Camila and Hussey are making the most of their young love. The newly dating couple was spotted taking rounds kissing each other. M. Hussey is a famous relationship coach who's gathered an extensive experience in the dating department. His reputation as a relationship expert might have sat pretty well with the former Fifth Harmony band member too.
Nevertheless, there's something about this celeb pair that seems so bizarre. Perhaps it's the fact that both have positioned themselves in entirely different working environments which make fans scratch their heads. They were recently seen on a Mexican beach where they showed plenty of PDA. As they walked hand-in-hand along the sandy beach, Camila looked sweet and charming in her polka dot cover-up and sunhat. The British relationship coach also seemed relaxed in the company of his new lady.
9 Danielle Maltby And Paul Calafiore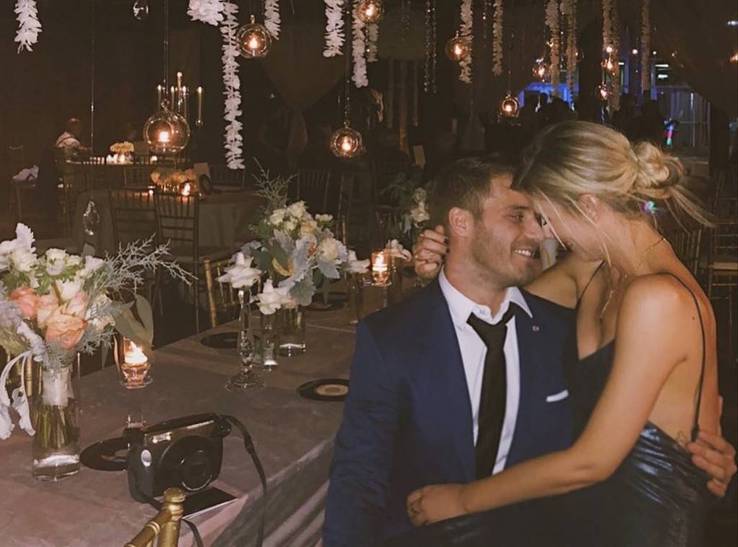 Danielle Maltby and Paul Calafiore are another newly dating couple that has just thrown the world for a loop. Although celebs have the annoying habit of denying or hiding their passionate relationships, Danielle and Paul don't seem much bothered by the paparazzi and all the attention. The charming Danielle Maltby, who jumped to prominence thanks to Bachelor In Paradise, didn't think twice about giving the world what they want: answers and pictures of them together. In January, Danielle confirmed the dating rumors as she shared two Polaroid pics of them together. The Big Brother star also shared a similar photo of the couple at a mutual friend's wedding and it looked lovely.
Featured Today
Nikki Bella 'Devastated' Over John Cena Breakup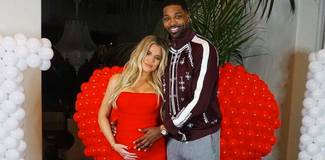 Tristan Thompson Caught Cheating On Khloe Kardashian

Abby Lee Miller In Tears As She Leaves Halfway House

8 Dane Cook And Kelsi Taylor
Although they make a cute couple, there's just something strange about their romance. First and foremost, there's an almost 27-year age gap between the cherished actor and Kelsi Taylor. In other words, Kelsi Taylor, this lovely young lady, is at least 27 years younger than Dane Cook and that seems to have knocked everyone for a loop. Of course, this is hardly the first bizarre celeb pair in Hollywood, but it never ceases to amaze the world how little celebs are bothered by such tremendous age gaps. The American stand-up comedian Dane Cook is apparently smitten with his beautiful 19-year-old girlfriend, Kelsi Taylor. For the protocol, Kelsi is the singer who's provided background vocals for Little Big Town. Oddly enough, the two are currently dating without feeling the pressure of the age difference.
7 Amy Schumer And Chef Chris Fischer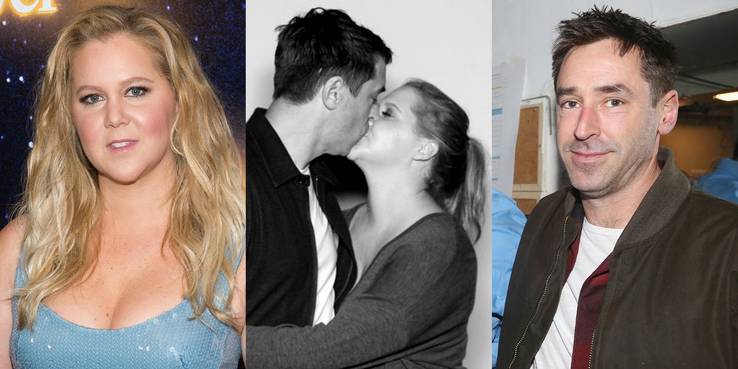 Amy Schumer is indeed an immensely talented actress and stand-up comedian who caught the eye of Chef Chris Fischer.  Not only did her new love spark everyone's curiosity but it turns out that Amy Schumer and Chef Fischer tied the knot recently. It's clear that things are going really well in their relationship. Earlier this year, Amy and Chef announced that they're a couple and immortalized the moment with a kissing photo. Last November, they were photographed chatting over dinner in NYC, but neither of them was willing to address the dating rumors at the time. Eventually, the truth came out, making lots of people scratch their heads and wonder when and how things happened between them.
6 Shailene Woodley And Ben Volavola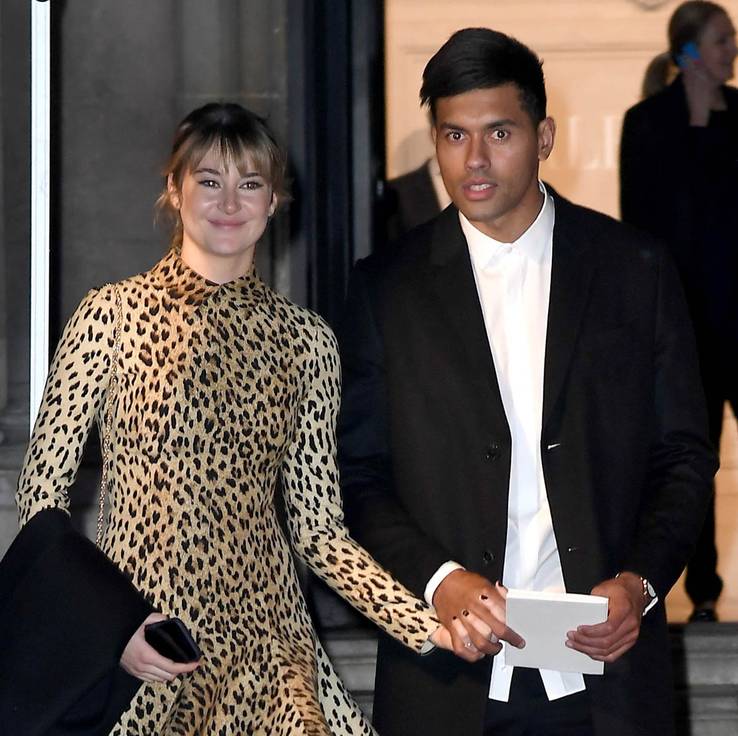 Born on November 15, 1991, Shailene Woodley made her huge debut in Replacing Dad which only opened the door for Shailene's promising future as an actress. Later on, she appeared in a wide array of films, including A Place Called Home, where she had a leading role. As gifted as she is, Shailene didn't need much time to capture the hearts of the viewers. Her persistence and hardworking personality must have made a lovely impression on the famous rugby player Ben Volavola.
Last year these two were spotted packing on the PDA, but neither of them was willing to talk much about it until this January. These lovebirds showed up together at the Valentino Haute Couture Spring-Summer 2018 Show. They didn't forget to strike a pose against a Valentino sign with the caption, "This date tho…"
5 Millie Bobby Brown And Jacob Sartorius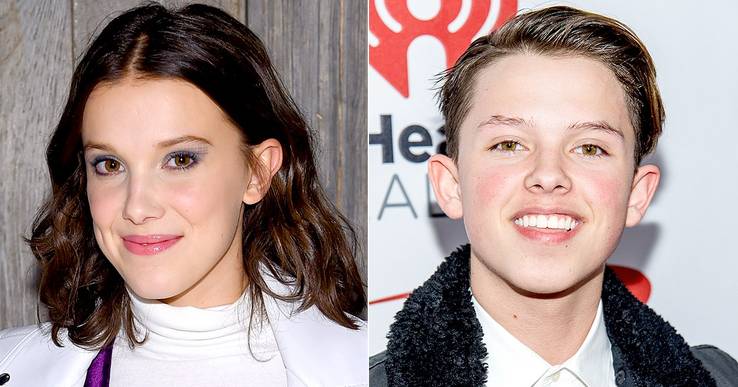 Finally, their romance is already official, and Millie's Instagram following can now rejoice at the good news! Millie Bobby Brown was fortunate enough to join the cast of Stranger Things where she skillfully portrayed the character of Eleven, a unique girl with superpowers. Shortly after the tv series came out, it instantly made the viewers wonder who this girl was. With her flawless portrayal and captivating presence, it's just a matter of time before the whole world falls for her. Same goes for the more passionate side of life. Although Millie Bobby Brown is only 14 years old, it doesn't stop her from hanging out with her beau, the young American singer, and internet personality Jacob Sartorius. Millie is indeed quite a charming young lady who's yet to conquer lots of hearts in a few years' time.
4 Dakota Johnson And Chris Martin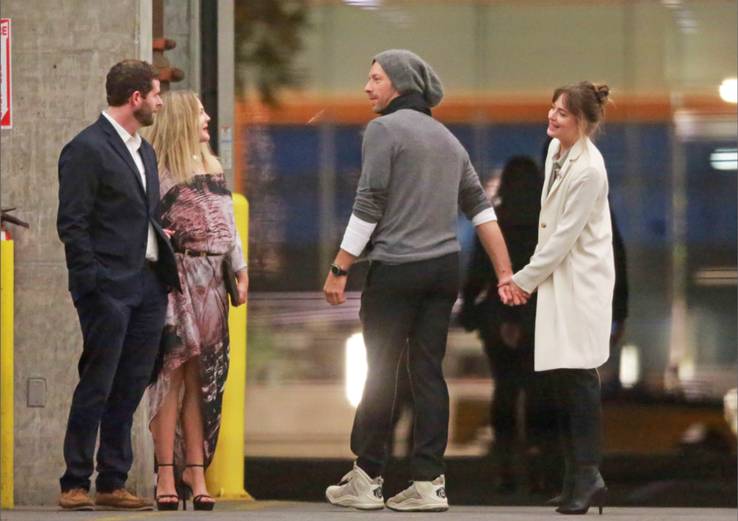 No matter how much celebs love the spotlight and all the glamor that comes with it, they also crave some privacy. Ironically enough, Hollywood isn't exactly a celebs' getaway offering the luxury of solitude and tranquility. It's actually the other way around and Dakota's re-ignited dating life is yet to deal with everyone's curiosity. It's true – Dakota's new beau is Chris Martin aka the Coldplay frontman. As they took a quiet evening walk around town, the Fifty Shades of Grey star seemed somehow relaxed and happy in his company. Evidently, they've established a strong bond, and this picture of them holding hands can only prove Dakota's fascination with him. According to People magazine, Dakota and Chris arrived together in his car, had a fun night out, grabbed some food and left with big grins on their faces.
3 Josiah Duggar And Lauren Swanson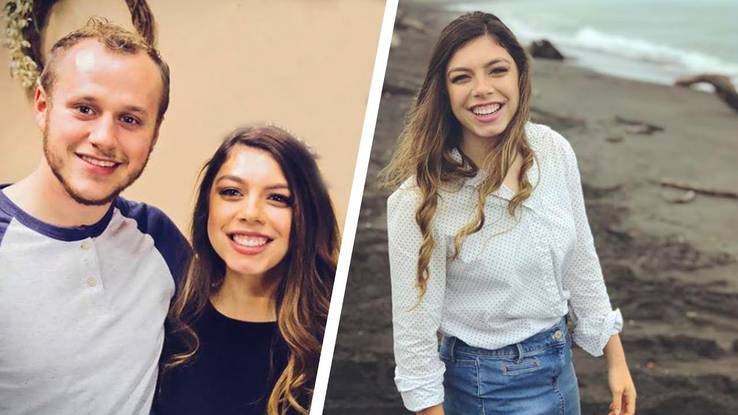 Speaking of exclusively new celeb pairs, Josiah Duggar and Lauren's passionate romance looks like a real-life fairy tale. Not only did they surprise the world with their love but they weren't afraid of the paparazzi, and all the attention surrounding it. Josiah Duggar is one lucky guy for meeting this special lady in his life. The 21-year-old Josiah announced that they're together earlier in January. Understandably, their relationship quickly made the headlines since they've been friends for years. Now that they are an official pair, it almost makes one wonder whether he's secretly dreamed of her in his life.
"We are overjoyed to begin this new phase of our lives together. Through the years our families' friendship has allowed us to get to know one another as friends. I can definitely say I have found a great friend … even better than I could have hoped for or imagined," Josiah told PEOPLE earlier this year."
2 Nick Viall And January Jones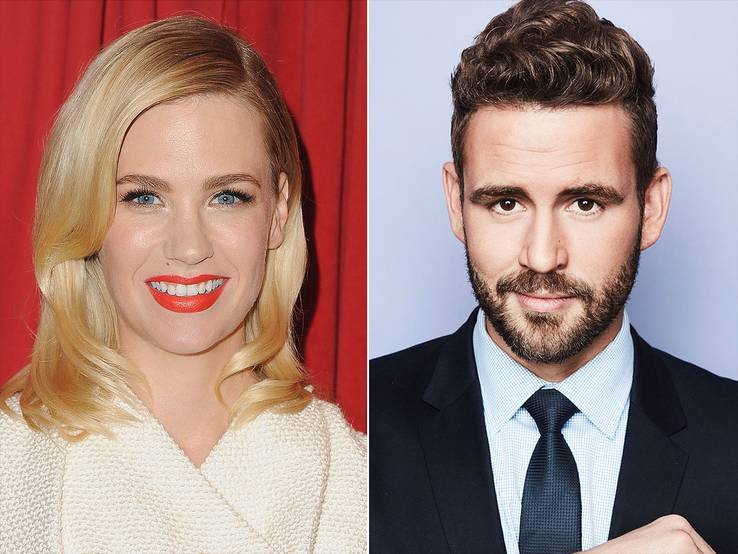 She's the gorgeous blonde from Mad Men (2007–2015) while he's an American reality tv star with a prominent starring role on the ABC's tv series The Bachelor. Previously, they claimed to be nothing but friends, but their "version" of the story quickly fell through. Not only did they celebrate her birthday in January but it seems like they're much closer and infatuated with each other. Though the two tried to dodge relationship-fuelled questions for a while, Jones' love of Nick Viall's reality TV franchise is well-documented. Here's how she responded to the typical dating rumors. It's pretty clear that these two are way more than just close pals. They're certainly a pair and she's super attracted to him.
"You don't know if you like him or if he's a scumbag — and I think that's why I'm attracted to him, maybe?" said J.Jones of Viall.
1 Danica Patrick And Aaron Rodgers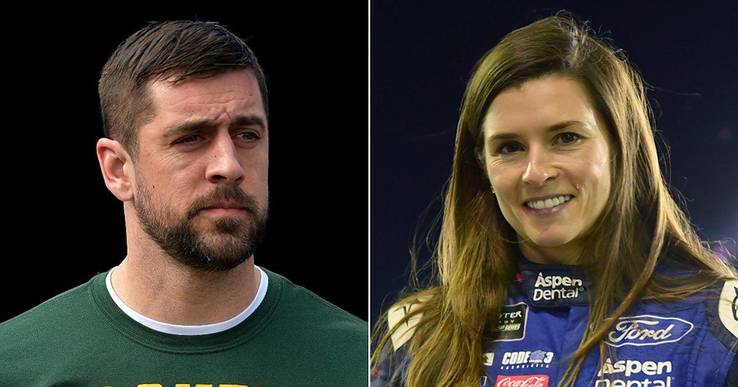 Danika and Aaron's hot romance just caught the fans off guard. As a newly dating couple, you'll probably expect lots of PDA from them. However, this is hardly the case with Danika and Patric. When asked about her new relationship, the Nascar driver Danika Patrick didn't even think of denying the dating rumors and speculation. She's the charming sports girl and Aaron's new girl at least for the time being. The famous Green Bay Packers quarterback seems to be all over Danika. In fact, he was the one who first addressed and confirmed the dating rumors. This sure speaks volumes about his fascination with the Nascar driver Danika Patrick. The star-powered couple just got the pulses racing, and Danika is the one to blame.
"Yes, Aaron and I are dating," the Green Bay star told The Associated Press.
Sources: people.com; intouchweekly.com; popsugar.com
Source: Read Full Article